SEVEN ESSENTIAL RELEASES
This Week's Essential Releases: Sci-Fi Television Scores, Experimental Jazz, Dark Techno and More
By Bandcamp Daily Staff · May 15, 2020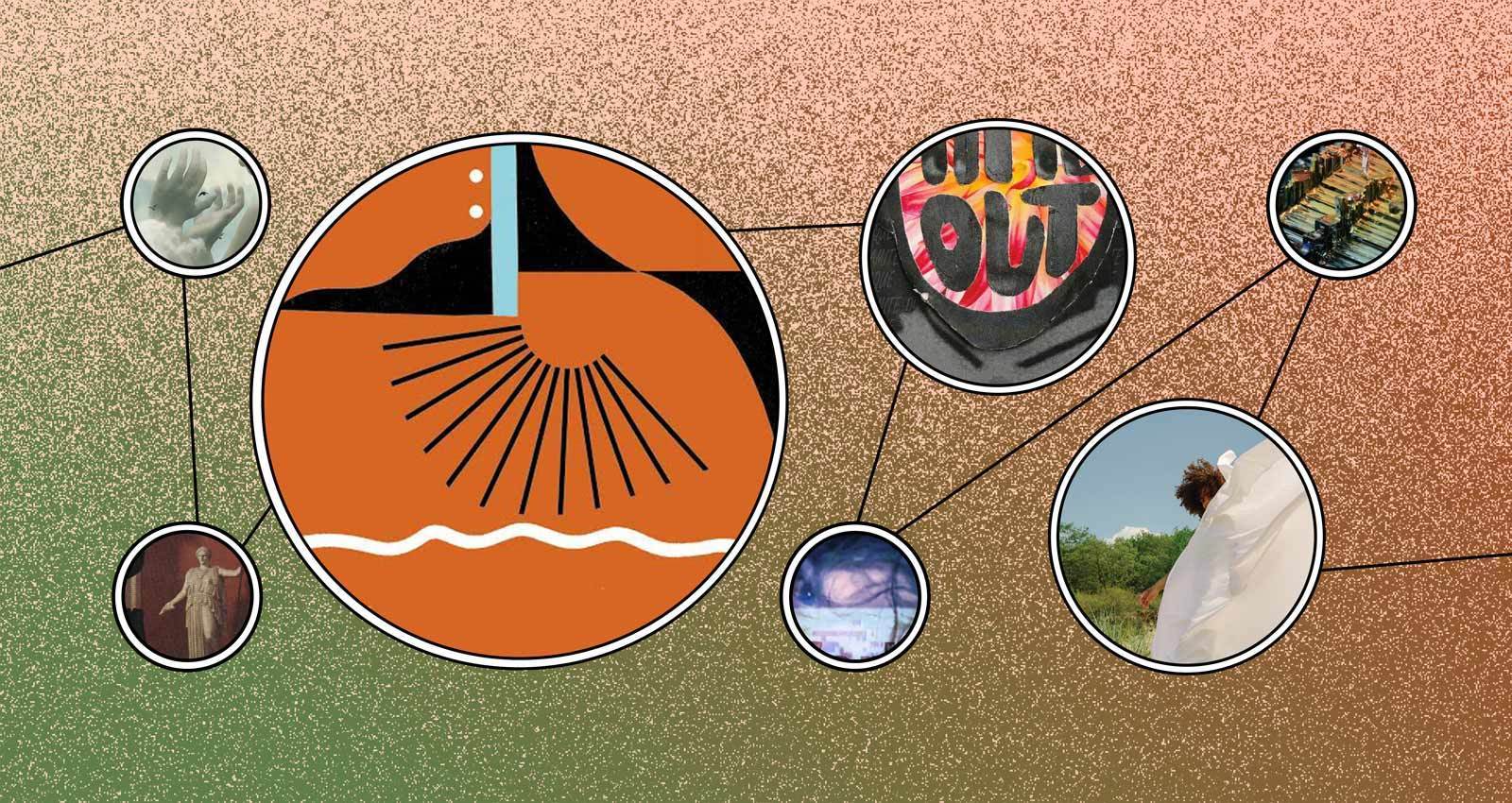 Welcome to Essential Releases, our weekly roundup of the best music on Bandcamp. Typically, we recommend crucial new albums that were released between last Friday and this Friday, along with an older LP from the stacks that you may have missed. However, with the Covid-19 pandemic threatening the livelihood of artists around the world, we've decided to make this column a little different for the time being, and instead spotlight the records that are getting us through our time in self-quarantine, regardless of when they were released.
Time Out is a comprehensive set of high-spirited dance, funk and soul that feels like it's being created on the fly. With each song, the mood shifts—from electronic dance ("Time Out"), to '80s R&B ("From The Other Day"), to jazz ("2917 Fairmount St.")—and Blaque Dynamite, a Dallas drummer who's worked with Thundercat, Michael McDonald, Kamasi Washington and Erykah Badu, shows an innate mastery of these genres without sacrificing continuity. Yet Dynamite doesn't take himself too seriously. Lyrically, Time Out is full of light-hearted lyrics mixed low to fit within the beat. Take "From The Other Day": The backing beat—a silky mix of computerized drums and bass—harkens back to something Jimmy Jam and Terry Lewis would compile. The sensuality is dashed as soon as Dynamite starts singing: "Are you still mad over that ol' bullshit? Or are you over it?" The words aren't paramount on Time Out; on "I Wanna Be More," "OMW" and "Superman," his voice echoes in the back to supplement the music's upbeat tempo. In the end, Time Out is a wonderful record that puts Dynamite's wide-ranging dexterity on full display.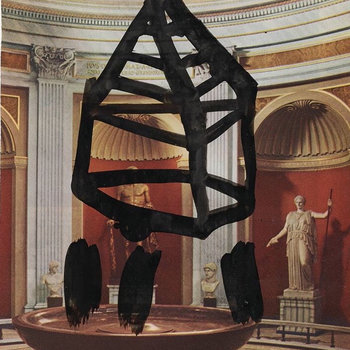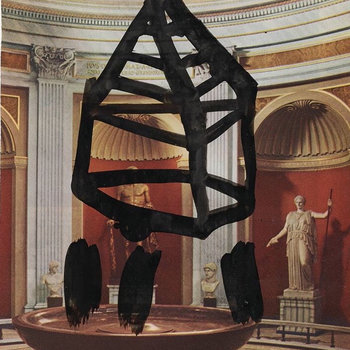 Merch for this release:
Vinyl LP, Compact Disc (CD)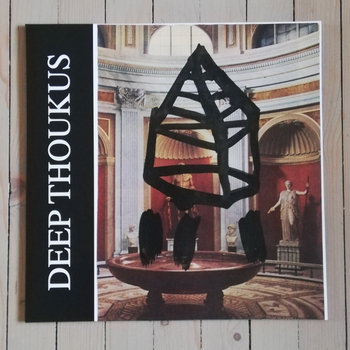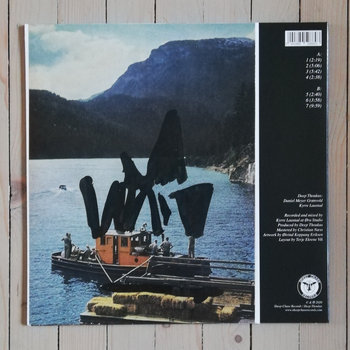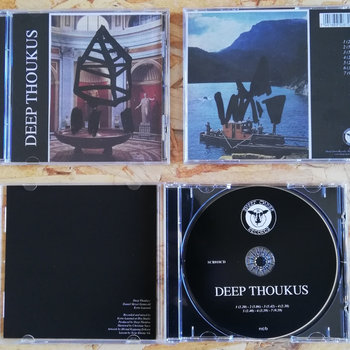 As I mentioned last week, I've been gravitating toward dissonance lately. I'm not entirely sure why—maybe it's because everything around me feels so out of line that I'm drawn toward music that feels similarly akimbo. Enter Deep Thoukus, a duo of Daniel Meyer Grønvold and Kyrre Laastad, two musicians who straddle Norway's alt-rock and improv-jazz worlds; Laastad has played drums for Jenny Hval, Grønvold handled multi-instrumental duties in the Oslo electro-rock band Moon Relay. Their gripping self-titled debut walks a line between gentle, exploratory songs—think very-late-period Einstürzende Neubauten—and all-out avant-gardism (the wild, almost cartoon-y ululations of what sounds like a singing saw—but may actually be a violin—on "6" feel like the late Scott Walker scoring a Tex Avery short). The moments that get me, though, are the songs that do both at once. The album-closing track "7" is the perfect example; it runs nearly 10 minutes, and opens with arrhythmic guitar plucking, a palpitating ride cymbal, and the queasy glissando of violins; then, suddenly, exactly at the halfway mark, everything suddenly snaps into focus: the guitars hone in on a hushed melodic phrase, the drums settle into a steady, peaceful rhythm, and the nervous cymbal now crashes in at regular intervals, like snow falling in clumps off a winter roof. I'm going to spare you any metaphoric overreach about "order emerging from chaos," because that's as trite as it is naive. Instead I'll just say that Deep Thoukus grips me the way a good experimental film does—riveting in its non-linear moments, and gorgeous when patterns begin to emerge.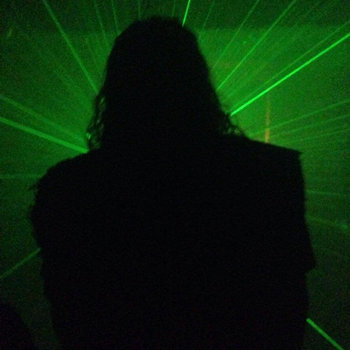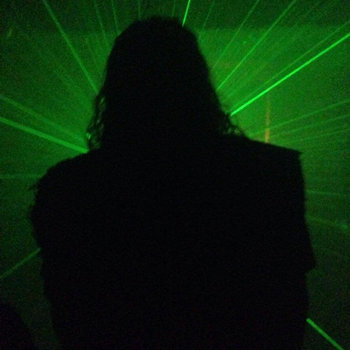 Jeremiah Meece is one of Chicago's busiest underground producers, having worked with Mykki Blanco, LE1F, Dai Burger, and other R&B and hip-hop boundary-pushers as well as being a well-regarded dance music producer and DJ. (He was part of The-Drum and JODY, too.) His solo work under his own name melds darkwave, electro, Detroit techno, and that avant-pop/R&B approach for a sound that's a little haunted and definitely irresistible, clearly retro-influenced while still being forward-looking. Suffering was made, his Bandcamp page notes, under quarantine as an attempt to deal with the "manic energy" of the present moment, but that doesn't mean that it feels cluttered or unfinished or even claustrophobic (except on "Escape Plan," which sounds like a direct transmission from a goth club in the part of the netherworld where it's perennially 1987). The synth sounds are classic '70s/'80s, the production choices bring melody and hooks to the forefront in curious and often-unexpected ways, and vocals can turn from soothing to slightly ominous with distressing smoothness (see "Anthem for the Anxious"). Creative work under quarantine conditions carries its own unique set of difficulties, which varies from person to person, but Meece makes it sound as effortless as it's ever been for him even as he gives voice to those pressures.
Merch for this release:
Vinyl LP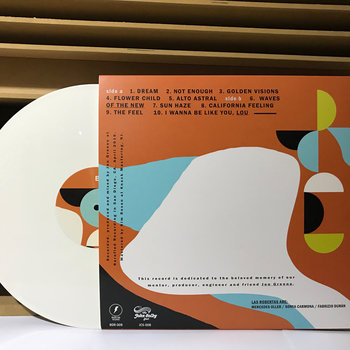 Waves of the New is a funny title for a record that is not actually doing anything new, but nobody ever went entirely wrong with a bit of foamy surf pop when warm days start coming in, especially now with the world being what it is and all. A clear reverence for their influences—one song is titled "I Wanna Be Like You, Lou"—does nothing to diminish the instantly-transportive power of the golden Californian ambiance evoked by Costa Rican band Las Robertas throughout this 2016 release, which might even sound cooler now that its sun-dappled, lightly psychedelic sound is no longer quite so pervasive. Las Robertas call their hazily pretty and girlish songs things like "Flower Child" and "Alto Astral," toeing the line between hippie-dippie and beach party, produced with just enough grit to still qualify as lo-fi. Think of Waves of the New less as a record and more as a vibe, and if you don't know what I mean, it's just like the band says on the record's the best track: "You have to feel it for yourself."
All due respect to Tiger King, RUN, and Westworld, but Devs is—hands down—the best work of visual media I've experienced during quarantine thus far. The FX miniseries, written, directed, and directed by Alex Garland of Deus Ex Machina fame, follows Lily Chan (Sonoya Mizuno), a software engineer working for a Facebook-esque tech giant called Amaya, as she investigates the death of her boyfriend and co-worker. Suspecting foul play, she looks into the company's classified development division (the titluar "Devs"), headed by Amaya's equally-mysterious CEO, Forest (Nick Offerman). What begins as a Silicon Valley action thriller, all Russian spies and assassination attempts, eventually explodes into an extended reflection on determinism, technology, and parallel universes: a more subdued, cerebral Matrix, if you will. The soundtrack comes courtesy of Garland's go-to duo of Ben Salisbury and Geoff Barrow (see also: the Ex Machina and Annihilation scores), joined here by fellow A/V veterans Tim Norfolk & Bob Locke (credited as the Insects). Splitting the difference between modern classical, dark ambient, and minimal shoegaze, tracks like "Amaya's Corporation" and the various iterations of "Amaya's Theme" dive home the tragic beauty at the heart of Garland's work, the chasm between mechanical rumblings and human sound (wailing saxophones, austere choirs). Give these gents an Emmy—they deserve it.
Merch for this release:
Compact Disc (CD)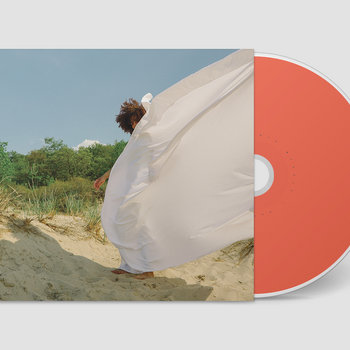 Tasha Viets-VanLear's music is dreamy. Her voice is as soothing as a lullaby and her debut full-length album, Alone at Last, centers the importance of self-care. Tasha has been a fervent activist around the city of Chicago as a member of Black Youth Project 100 so it seems appropriate that she makes music that's careful to craft a world of hope when reality is dire. The seven songs on Alone at Last are what Tasha calls "bed music,"—melodious, soft, and delicate. She starts the album with a poem of intentions on "Take Care," which melds into the hopeful "New Place." Her gentle guitar strumming carries "Lullaby," an ode to Black girls everywhere. In all, Tasha imagines the possibilities of a new world in each of her songs. Alone at Last is a relevant listen as the outside world continues to feel very dark.
Artist Submission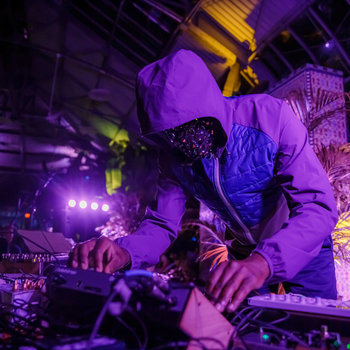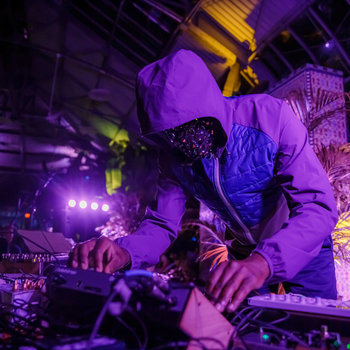 One album I've been obsessed with was made by a good friend: producer Oui Ennui (we-on-we). Two weeks ago, he unfortunately contracted Covid-19—and in the midst of his situation, he drops one of the dopest dance albums ever! His insane use of unique samples, eclectic rhythms, and deep grooves are just diabolical! My favorite song on the album is "Jam Pony Express," on which he samples a cappella gospel group Take 6 and draws inspiration from his days in Florida listening to the southern DJ collective that gives the song its name. Sirius Bismuth is definitely some Serious Bizzness. You can have a damn good dance party by yourself all up in yo' room listening to this incredible album. Please send healing vibes and prayers his way, as he's still in recovery mode. Peace &Light.