SEVEN ESSENTIAL RELEASES
This Week's Essential Releases: Noise Pop, Hip-Hop, Future Folk and More
By Bandcamp Daily Staff · March 20, 2020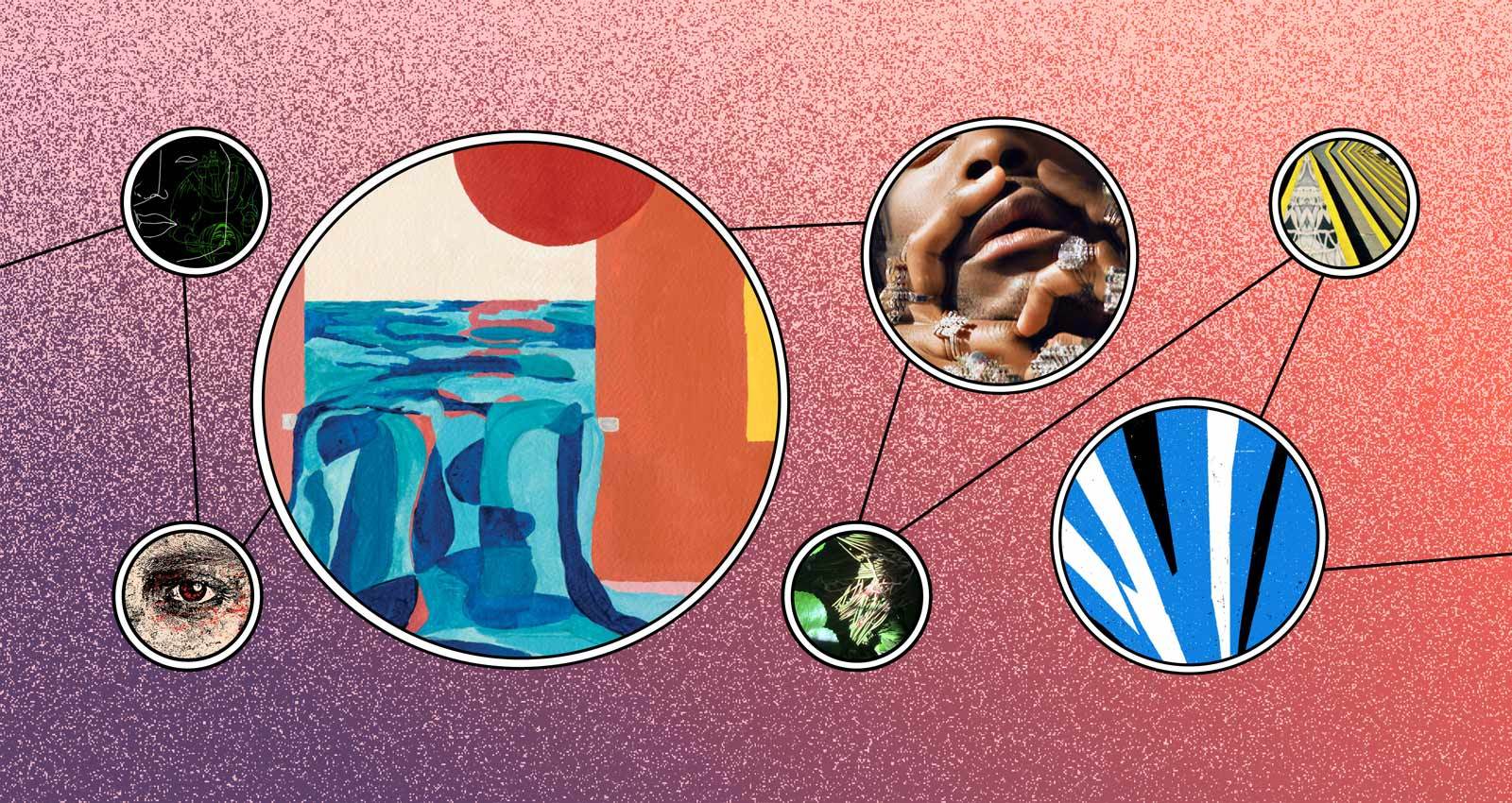 Welcome to Essential Releases, our weekly roundup of the best music on Bandcamp. Typically, we recommend crucial new albums that were released between last Friday and this Friday, along with an older LP from the stacks that you may have missed. However, with the COVID-19 pandemic threatening the livelihood of artists around the world, we've decided to make this column a little different and spotlight releases by artists affected by the crisis. Some are recent, others not; all are excellent, and well worth your support.
Merch for this release:
Vinyl LP, Compact Disc (CD)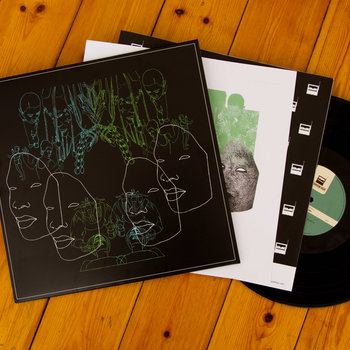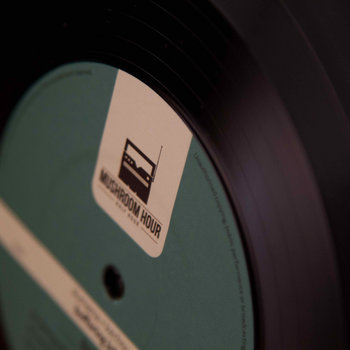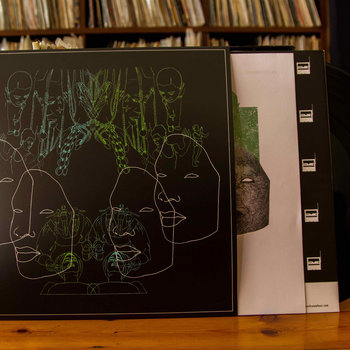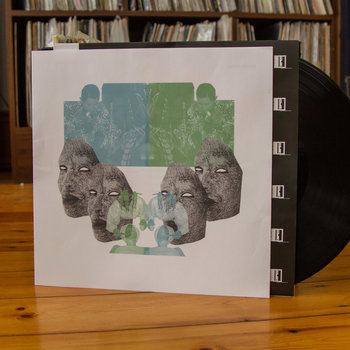 buffering juju is the debut album from South African duo dumama + kechou. The duo is made up of Cape Town-based artists Gugulethu Duma (dumama) and Kerim Melik Becker (kechou). Drenched in South African spiritual history, buffering juju is a concept album that tracks a woman's journey after being released from prison and the album's eight tracks give the listener a circular narrative about the character that Duma and Becker have crafted. The opener, "leaving prison," sets the tone with Duma's sweeping vocals backed by Becker's and glitchy production. Jazz legend Angel Bat Dawid lends her clarinet on the melancholy "uveni," and the closing song, "mother time," is a slow burn that ends with the sounds of birds—a signifier of hope and freedom for the central character. It's an apt note to end on these trying times.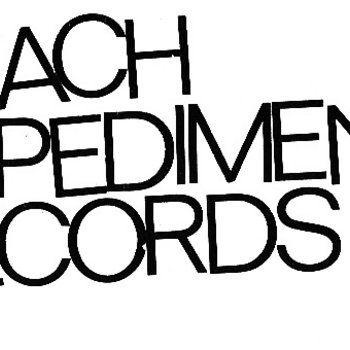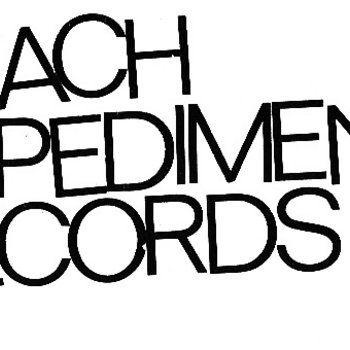 Merch for this release:
Vinyl LP
Look, everything's fucked up in hundreds of different ways. We all know it, now, maybe? ("Consider solidarity an essential vaccine.") As I've been struggling through this week, working on mutual aid projects and thinking about how necessary art is to the human condition and how undervalued the bulk of artists are, I've been particularly appreciating music that will kick me in the ass and provide me with much-needed energy. The latest album from Bloomington, Indiana's Laffing Gas has been that; it's just a bolt of fast, sharp, efficient hardcore punk, full of lyrics that swing from self-effacing humor to pointing fingers at personal bad behavior and systemic malfunction. There are plenty of sped-up rock n' roll guitar licks to go around to complement the quick chording ("Pressure," "Dunce"), and lurching tempo shifts that could easily kickstart a pit or two. "Same Cycle," with its exhortation to fix things that are broken rather than waiting a crisis out so that bad things can happen again and again, is particularly motivating. Cue it up, find a project, and get to work.
Nobody ever expected a pandemic-spurned moratorium on mosh pits, but sadly, that's where we are, at least for the foreseeable future. One the many acts forced to cut tours short this week were San Diego sasscore band SeeYouSpaceCowboy, whose great The Correlation Between Entrance And Exit Wounds dropped last fall. (That cancelled trek also featured Yamachara, Sanction, and Typecaste; show them some love too!) Translating hardcore's freewheeling, fleeting spectacle into a highly-anticipated label debut, let alone a lasting career statement, is no small feat, but SYSC snuff any doubts from the start. On "Armed With Their Teeth:" call-and-response jeers fire off belligerently from either ends of an otherwise-polished mix in a jarring reconstruction of the in-person experience, made more memorable thanks to subtle quality-of-life adjustments. The songwriting's equally robust, balancing mosh-in-your-room thrills with twinkling guitar passages reminiscent of Midwestern emo on "With High Hopes and Clipped Wings" and "The Phoenix Must Reset." Over on the softer side, "A Space Marked 'Escape'" and "Late December" take brief detours through gloomy post-rock—though all roads lead back to rippers like "Put On A Show, Don't Let Them See You Fall." The Correlation Between Entrance And Exit Wounds is basically a very loud multitool; you can scream to it, cry to it, two-step to it, stress-eat boxed pasta to it…in these times, anything goes.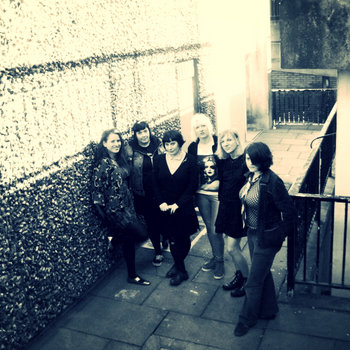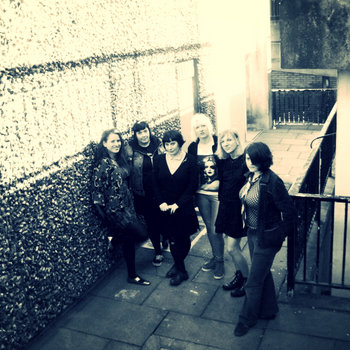 Does anyone remember that band Splendora? Slum of Legs sound like a less orchestrated version of the forgotten 90s act, all bent strings and barbed lyrics delivered by competing vocalists over anthemic pop hooks with anti-establishment punk hearts exploding underneath it all. Post-punk in the C86-way, the Brighton six-piece band revel in modern chaos on their self-titled debut, though their sonics remain comfortably reminiscent. Combining the straightforward one-note-at-a-time minimalism of Slant 6 and double-dare-ya dissonance of Helium with the 60s-tinged melodic instincts of the Shop Assistants and (it must be said) the Bangles, Slum of Legs breathe fresh life into familiar sounds with sharp songwriting and clean production throwing their every musical element—synths, violins, guitars—into glaringly sharp relief, the riffs cutting like wires and the vocals placed high, high, high in the mix. "Every day you live and breathe/ You are a revolution," they sing on the pithily titled "Love's Not Enough," their meaning clear as a bell and piercing enough to stick in the brain. "How have you ever been so brave?"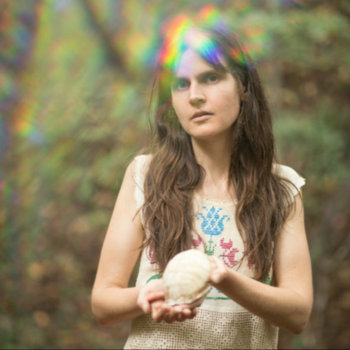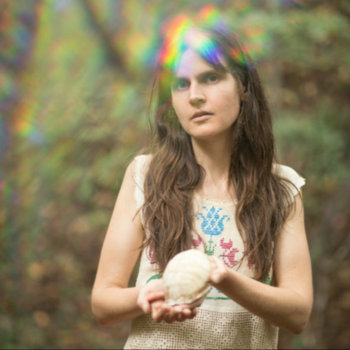 Merch for this release:
Cassette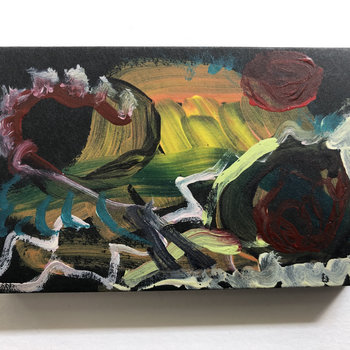 Sarah Louise's Earth and Its Contents is equal parts human and machine—a sonic chronicle of undoing and rebirth that feels made for this moment, though it was originally conceived as film score for a speculative fantasy film. The North Carolina-based guitarist continues her explorations in the abstraction of Appalachian folk on this surprise release, layering the processed and the analog in a way that emulates the dissolving borders between natural and technological expressions of sound. Most moving, however, is the way Sarah Louise uses the absence of sound to excavate unpredictable terrain. On "She Still Lives," her vocals become glitchy and unloaded, conjuring a woman as a digital ghost overlaid on the material world, flickering in and out of existence. Then there's a part on "Fire Underground Part 1," where a wash of synths curls in on itself and fades into silence. The effect is like a splash of cold water to the face, the sudden intrusion of nothing forcing the listener's ear to replace the expected music with the sounds of the world that still exists all around—a crumbling world, perhaps, but a real one nonetheless, no matter how much we wish it were not. Then, Sarah Louise invites us back into familiarity with a warm stretch of fingerpicked guitar, a wisp of hope that the people's music that reverberates in the hollows of Appalachia might endure whatever will come to pass as it always has before.
Merch for this release:
Compact Disc (CD), T-Shirt/Apparel, Vinyl LP, 2 x Vinyl LP
With governments shutting down "non-essential" establishments from San Francisco to Paris, the COVID-19 pandemic poses a serious risk to small businesses throughout the world, record stores included. I can't emphasize enough how important it is for fans to come together to support these institutions—these aren't merely shops, but vital community spaces that bring fans and artists closer and fuel local scenes. Take the debut album from W.H. Lung, which I purchased at the urging of the fine folks at Manchester's beloved Picadilly Records, who declared it 2019's best album. I'd never heard of the band before, but I chose to heed their expert advice and impressive comparisons nonetheless. (RIYL New Order and Joy Division? Say no more.) And folks, I am so, so glad I did: this London outfit, who land somewhere between a post-punk band and a kraut ensemble, are absolutely the real thing. Standouts like "Inspiration!" and "Sympatico" run Kraftwerk-inspired marathons, their extended runtimes sweetened by rich, chiming guitars and anchored by motoriks. By rationing their hooks carefully throughout these longform songs—guiding melodies typically emerge at the end of a given jam, slowly but surely—W.H. Lung give the music plenty of space to breathe, which in turn makes the songs harder to escape. Incidental Music is a stellar record, and I've got Picadilly to thank for introducing it to my eardrums. Record stores might be "Non-essential," but they're sacred. Let's do our part to protect them—it's our duty.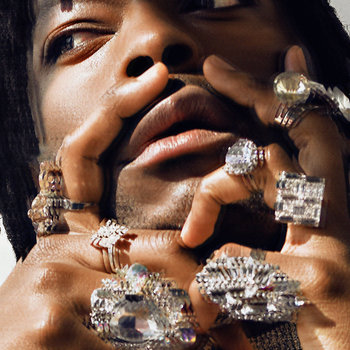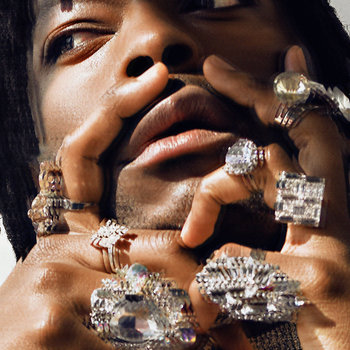 Merch for this release:
Poster/Print, , T-Shirt/Apparel, Cassette, Vinyl LP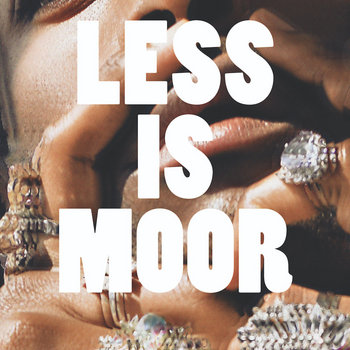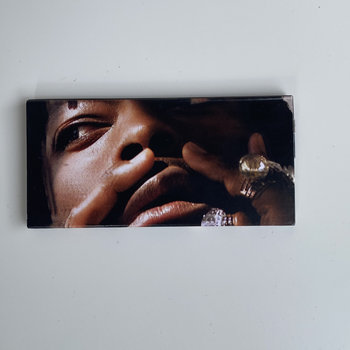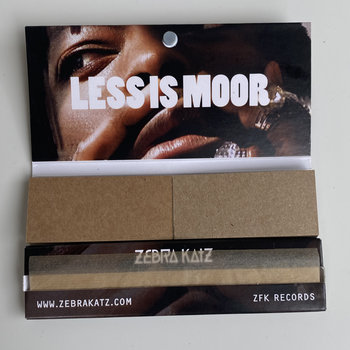 The debut full-length from Zebra Katz belongs to a world that's part of both the recent past and—hopefully!—the near future: the club. A minute and a half into "Ish," the album's first proper song after a brief intro, Katz—in his burlap-sack-full-of-gravel voice—intones: "All I want to do is keep the dancefloor jumping and that ass bump-bumping/ hands clapping, feet stomping." The fact that none of us can enjoy LESS IS MOOR in its intended environment right now is maybe all the more reason to buy it and play it—loud. LESS IS MOOR is a loud, loose, libidinous record, and song after song delivers a straight shot of something we could all use: escapism. Its songs operate in the glitchy quadrant where digital dancehall and modern hip-hop overlap; the productions hiss and crackle, synths ping-pong through the empty air, and Katz details sweaty stories of late-night hookups, every song seemingly set at the hour when the best bad decisions are made. Katz's voice is perfect for this—a low, parched murmur that loads even the most innocent phrase with a sense of hyper-charged eroticism. He sounds as good on songs that hew closer to traditional dancehall—like "IN IN IN," with its breathlessly skipping rhythm—as he does on ominous darkwave hip-hop numbers like "Better Known." The net effect is so powerful that it can conjure visions of the club at 4am, even if you're still on your couch, and it's 1 in the afternoon.