SEVEN ESSENTIAL RELEASES
This Week's Essential Releases: Folk Rock, Cowboy Ambient, Experimental Electronic and More
By Bandcamp Daily Staff · March 12, 2021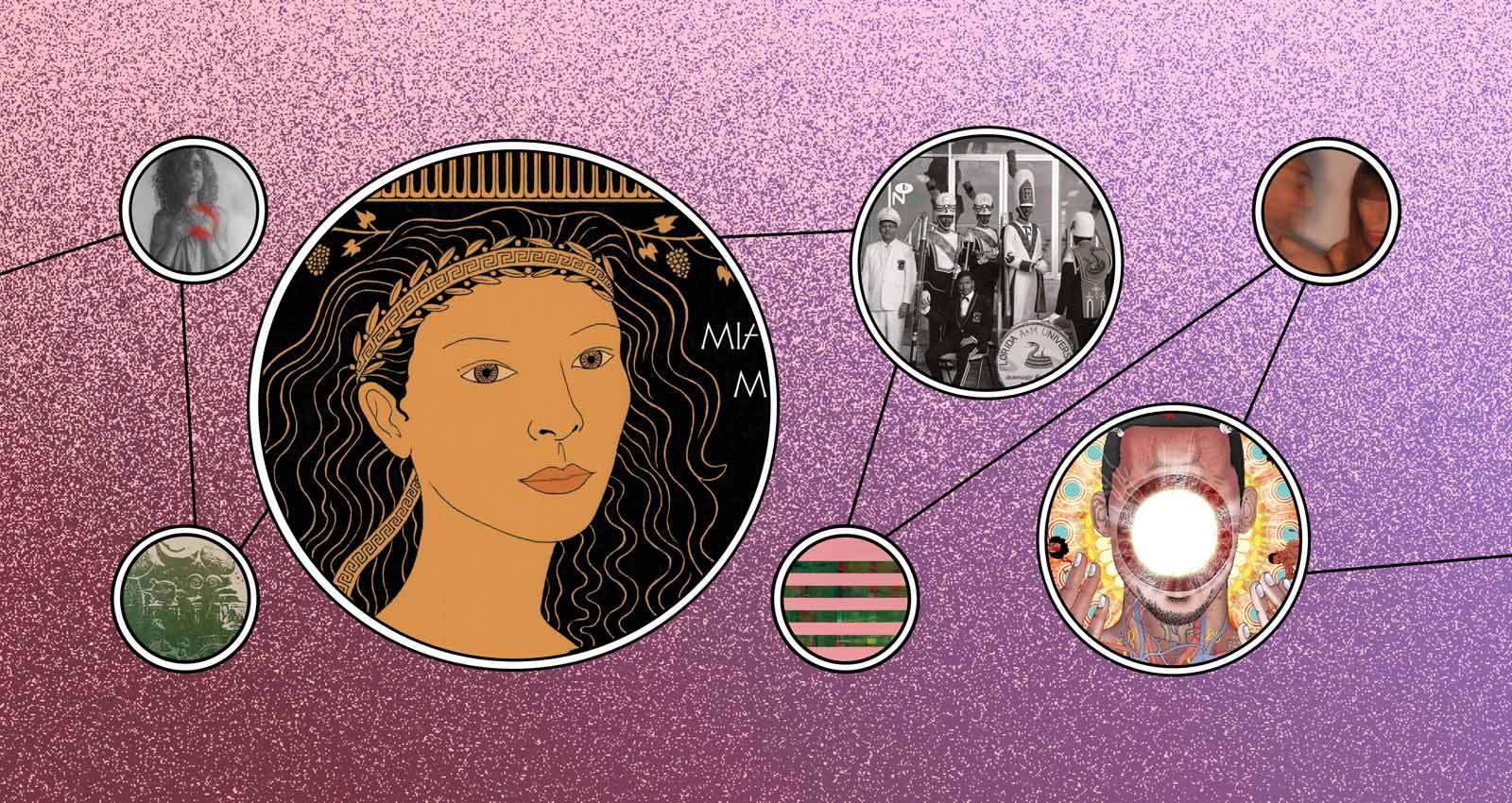 Welcome to Essential Releases, our weekly roundup of the albums that we can't stop playing, and that we think you need to hear.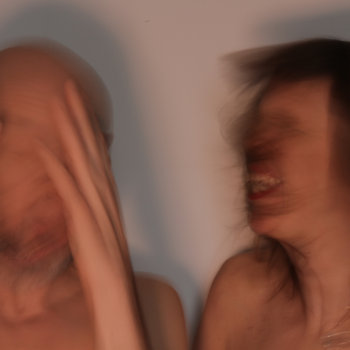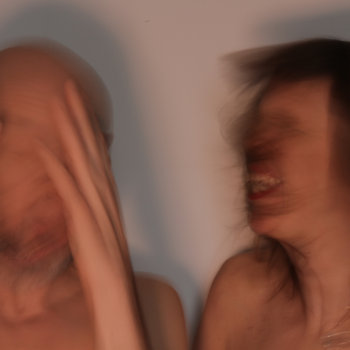 Merch for this release:
Vinyl LP, Compact Disc (CD), Vinyl
I have written before—in this very column—about the deep and personal connection I have to the Earwig record under my skin i am laughing; two thirds of Earwig comprise Insides, who released on 4AD imprint Guernica in the '90s, and the music they make very much feels like an extension of Earwig, if more pared down and less noisy. These are still unsettling, elegantly crafted songs about all of the unromantic parts of romance—neediness, loneliness, pettiness, frustration, self-hatred. Soft Bonds is the duo's first album in 20 years, and it is just as stunning as they ever were. Vocalist Kirsty Yates (who also plays bass) is way up front in the mix (there are moments of near-ASMR mic clipping), and for a person who never engages in vocal dramatics, she's able to encompass an incredible range, from spine-chilling sinister on the paranoiac "Misericord" to heartbreaking-plaintive on "Subordinate." Multi-instrumentalist Julian Tardo's contributions—delicate guitar lines that coil into the background like smoke from a stubbed-out cigarette, simple piano chords with plenty of space between them, harsh electronic textures deployed with care so that they always feel haunting rather than overwhelming—are ever-thoughtful and incredibly evocative. It's hard to pick a favorite track—I've been living with this album for a while now and it's one to really fall face first into—but I currently find myself particularly partial to the queasy, xylophone-driven "Thin Skin."
Jazz is back. That was the sentiment six years ago after the release of Kendrick Lamar's To Pimp a Butterfly and Kamasi Washington's The Epic. Thanks to producers Sounwave and Terrace Martin, Lamar's third album was an ambitious collage of jazz, funk, and string arrangements. Washington, who arranged the strings on Butterfly, followed up with his own seismic release: The Epic was an almost-three-hour set of gospel, big band and '70s fusion that garnered widespread critical acclaim and made Washington a star. Though these albums deserve credit for bringing jazz back to the fore, I've always thought Flying Lotus's You're Dead! should be part of the conversation as well. Released five months before Butterfly, Lotus employed free jazz and psychedelic electronica to envision the soul's journey to the afterlife once the body expires. "It's a celebration of the next experience," Lotus said at the time. "It's the transition and the confusion. It's not 'hey you're dead.' It's 'hey you're dead!'" That explained the album's bright hue; "Tesla," "Cold Dead," "Moment of Hesitation" and the Lamar-featuring "Never Catch Me" felt brilliant and upbeat, the observance of death as a new beginning and not the end. On "Dead Man's Tetris," featuring Snoop Dogg, Lotus—as his rapping alter ego Captain Murphy—envisioned a weed session with some of his deceased friends and heroes: "Me and Dilla 'bout to blow some trees / Hold up, pass to Austin [Peralta] then to Freddie Mercury." My favorite is still "Coronus, the Terminator," the album's infectious third single, which reminds me of P-Funk and OutKast yet very much FlyLo. So, yes, all hail K.Dot and Kamasi. But when discussing the resurgence of jazz, be sure to mention You're Dead!, too.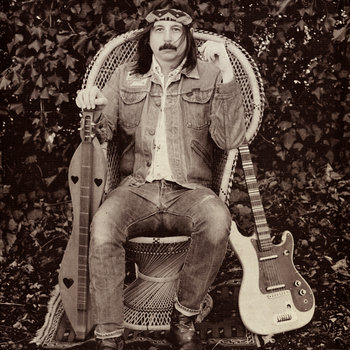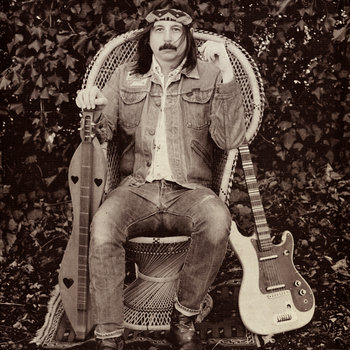 Merch for this release:
Vinyl LP, Compact Disc (CD), Cassette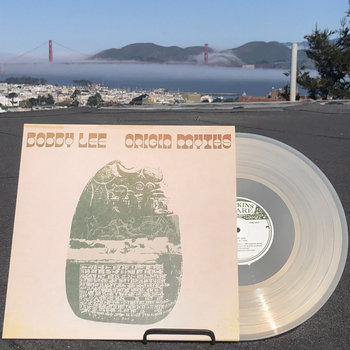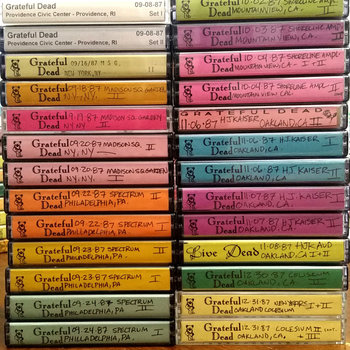 Country music, especially that of the lonesome western variety, has willingly lent itself to all manner of rock and roll mayhem, but Bobby Lee's dreamlike Origin Myths makes a strong case that the blank canvas of ambient might be the genre's most companionable bedfellow as both have a thing for wide open spaces. Soundscape meets landscape in this contemplative collection of songs, which furl and unfurl like clouds wafting across an endless sky and play like a series of unintentional field recordings made on a dusty summer day. At times the effect is downbeat and lightly psychedelic, as on the swampy "Fire Medicine Man," conjuring up the buzzy sensation of too long spent in the sun or a horizon line wavering in the heat. At others, the songs are more pensive and spiritual, their expansive atmospheric energy grounded by the lucid earthiness of hypnotically looping guitar. It's not cosmic American music in the traditional sense (Lee is British, for one) but it's cosmic and American all the same.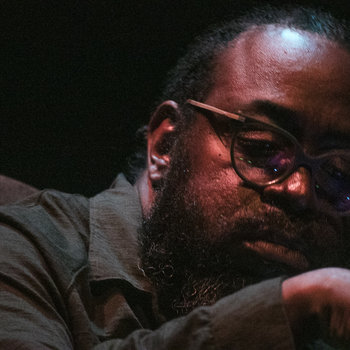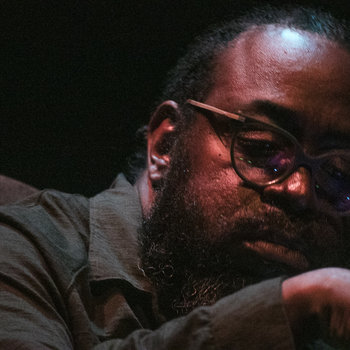 Merch for this release:
Vinyl LP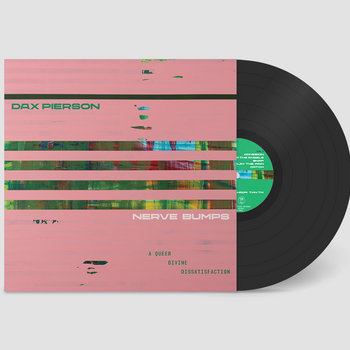 The title of the new album from acclaimed Oakland electronic artist Dax Pierson is taken from something Martha Graham once said: "No artist is pleased. There is only a queer divine dissatisfaction, a blessed unrest that keeps us marching and makes us more alive than the others." Pierson is well-versed in pressing on despite great odds: in 2005, while on tour with the Anticon act Subtle, he was involved in a van accident that damaged his spinal cord and rendered him a quadriplegic. He started his career over from scratch, learning to produce using a laptop and iPad apps. His riveting 2019 live album opens with the repeated phrase: "Don't take your abilities for granted—you could lose them with the snap of a neck," before plunging into a series of murky, enveloping tracks that have more in common with drone than dance music. Nerve Bumps exists at the opposite end of the spectrum: a bright, euphoric dance record that feels both jubilant and triumphant. Album opener "Adhesion" is a stunner: a giddy techno scrambler that pauses for a few minor-key chord stabs before re-entering the quarter-note fray. "Catch" is a moody, pulsing number with the eeriness of EBM, and on "Keflex," synths blister and pop over a frenetic melody line. But Pierson saves the tour de force for the end: the suffocating, 12-minute "NTHNG FKS U HRDR THN TM." A thick pool of groaning electronics, the song builds and swells ominously until it finally opens up to reveal a gentle, beautiful melody bubbling beneath the noise. In that way, it feels like a summary statement for the record as a whole: the moments of grace and possibility that emerge from the darkest of circumstances.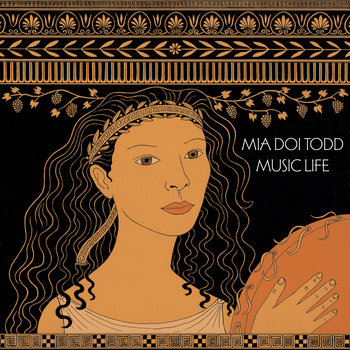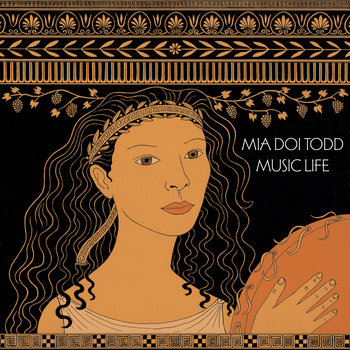 Merch for this release:
Compact Disc (CD), Vinyl LP
I don't know if it's the accelerated vaccine rollout, the historic relief package, or just the nice spring weather we've been having on the East Coast, but this week left me feeling more optimistic than at any other point during the pandemic. To be clear, this is just the first step in a long, arduous recovery process; the collective trauma of this pandemic will last for decades, particularly among the communities of color that have been disproportionately impacted by it. But it's also a reminder that when translated into action, our compassion has the power to reshape the world (except the nice weather—that's all nature). Mia Doi Todd's 12th album wasn't directly shaped by the pandemic, and yet the Los Angeles folk singer captures the light at the tunnel better than most lock-down releases I've heard. Her songs explore solemn topics—sexual assault, addiction, art, motherhood, death—from a surrealistic perspective, finding beauty in contradiction and light in darkness: "Ocean of life, ocean of death / Ocean of time, ocean of breath/Baby of mine, swim toward the light/ Baby inside, swim toward the breath," she sings on "Daughter Of Hope," one of several songs on the album inspired by Todd's experiences as a new mother. Suitable as Todd's prose is to these conflicted times, it's the diverse arrangements and talented cast of collaborators that make the album truly special. "Mohinder and the Mahrani" draws connections between Northern Indian raga music, Arabic folk and Greek rebetiko; "Music Life" takes a psychedelic joy ride with Jeff Parker and Money Mark; "Wainiha Valley" is a lush take on '60s folk that features Laaraji on zither. She feels it all, she plays it all, and on Music Life, she pretty much dominates all.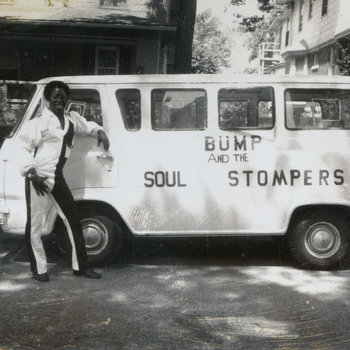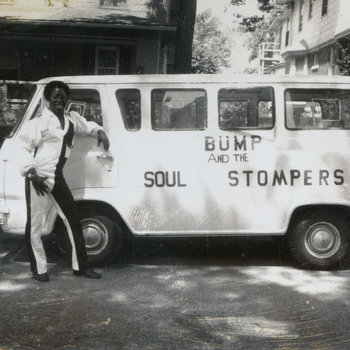 Merch for this release:
Compact Disc (CD), 2 x Vinyl LP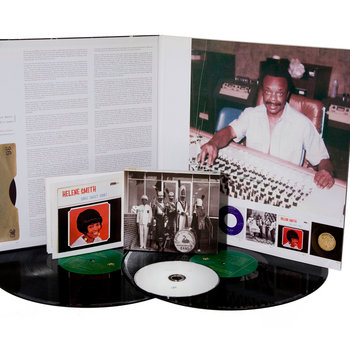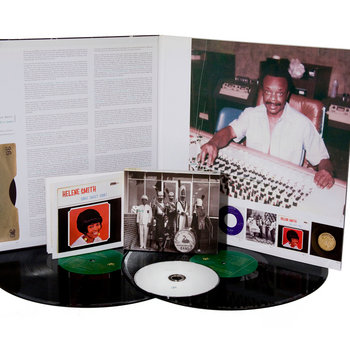 Since its inaugural reissue compilation in 2004, Numero Group's Eccentric Soul imprint has redrawn the map on American soul, unearthing the forgotten catalogs of nearly 30 regional labels. Not just Detroit, the boom-and-bust years of the 1960s and '70s saw smalltime R&B labels in every corner of the country, from Wichita, Kansas to Silverspring, Maryland, each vying to turn out a hit on the national stage. That Miami's Deep City Records never did is to no fault of their own. In fact, the short-lived label—active from 1964 to '68—was co-founded by Clarence "Blowfly" Reid and signed future hit-maker Betty Wright, at just 12 years old. Unlike other scrappy independent labels who put their powerhouse vocalists ahead of their, at times, rudimentary backing instrumentals, the Deep City singles have a robust sound with a strong rhythm section and distinctive brass thanks to the talents of the Incomparable Marching "100" band and guitarist Willie "Little Beaver" Hale. There are truly no misses here but Helene Smith is the real standout (see: "Pain In My Heart")—that she never struck it big is beyond logic or reason. Though Deep City Record's star burned bright and fast, their catalog is among the best classic soul had to offer.
Merch for this release:
Compact Disc (CD)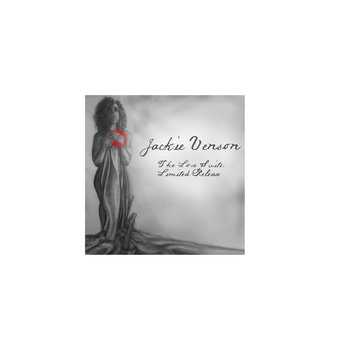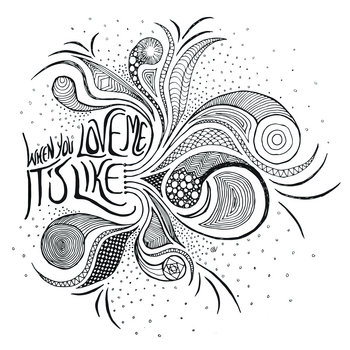 I'm annoyed that I didn't listen to Jackie Venson's Love Suite until well after the Valentine's Day season. It's a good encapsulation of the mixed feelings that come from that commercialized time of love. The album's opener "Crush" is one of the best musical summaries of what having a crush feels like. Perhaps Venson has been reading my diaries or she's just tapped into the simultaneous excitement and melancholy that comes from having secret feelings. I found myself playing the electric guitar-heavy "Run," on repeat. "I decided to run away…run away until my feet fill me," she sings. The album ends with the soulful "Alone," which reminds listeners that being alone doesn't always mean being lonely. Venson wrote these songs and recorded the album two years ago before deciding to release them. It makes me wonder what else she has hiding in her vault.