SEVEN ESSENTIAL RELEASES
Essential Releases: Hip-Hop, Ambient, Hardcore and More
By Bandcamp Daily Staff · June 12, 2020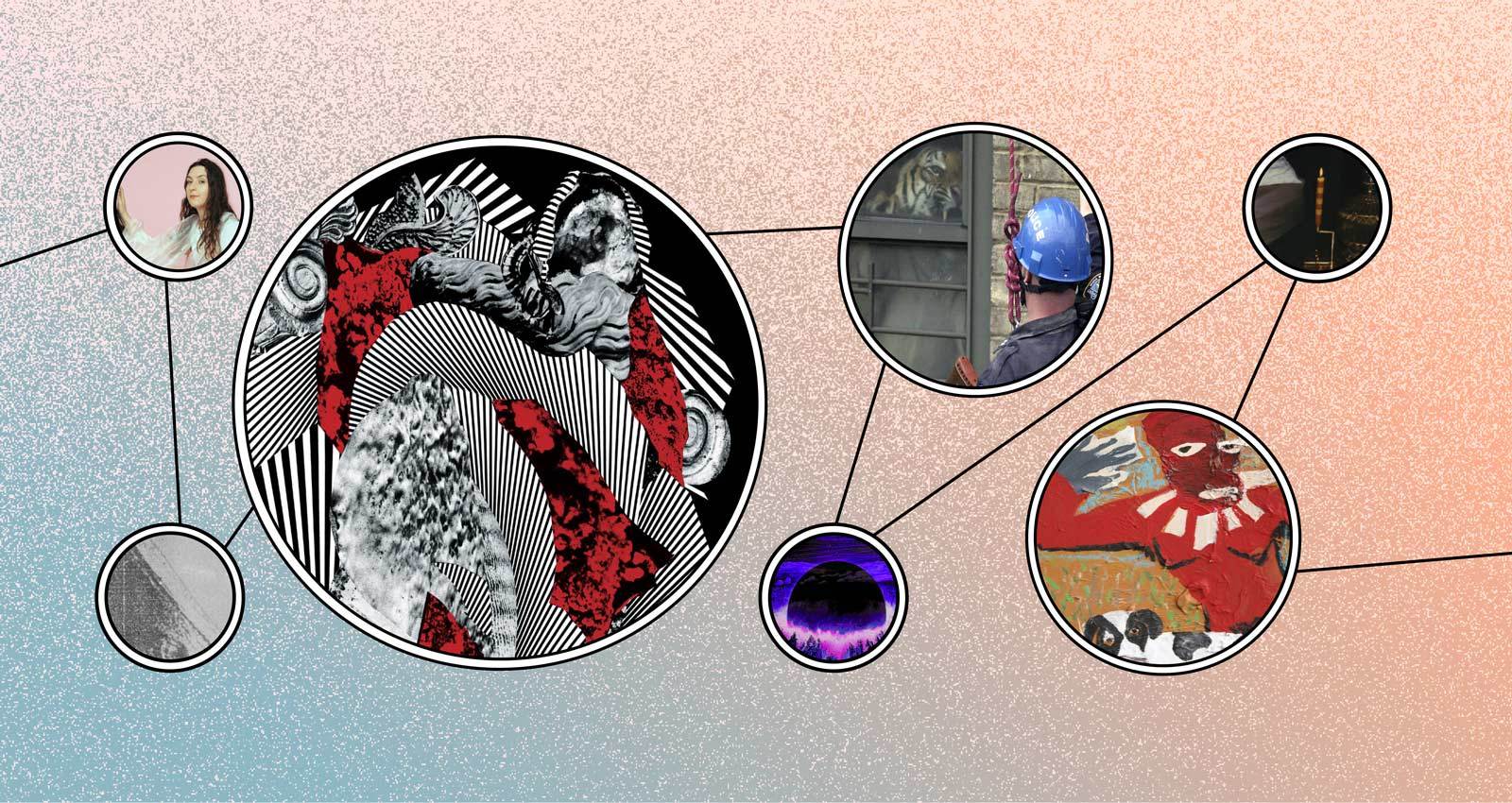 Welcome to Essential Releases, our weekly roundup of the best music on Bandcamp. This column began as a way to recommend crucial new albums. However, until further notice, we'll be using it to spotlight the records that are resonating with us right now, regardless of when they were released.
In times like these, when people who look like me are openly murdered by police, I don't want to hear anything nice. Save your sunny pop and indie rock, I need music that scores the anger I'm feeling. Armand Hammer does that, and their new album, Shrines, is the riotous soundtrack I crave right now. And while these songs were recorded well before Derek Chauvin knelt on George Floyd's neck, and Louisville police slaughtered Breonna Taylor in her apartment, they address a country on fire without speaking directly to the incidents. The album thrives in several ways: the beats, courtesy of Earl Sweatshirt, Navy Blue, Kenny Segal, and several others, form the perfect backdrop for rappers billy woods and ELUCID and their many guests (Earl, KeiyaA, Pink Siifu, Moor Mother, Quelle Chris, Fielded, R.A.P. Ferreira, AKAI SOLO, Curly Castro and Nosaj) to shine. woods and ELUCID are very much the stars here, and across the album's 14 songs, their incisive writing is fully displayed. On "Bitter Cassava," for instance: "Lord help me I feel like the RZA, like 'this what I get for helping you ni**as?'" That's how woods starts the album. Then on "Ramesses II," ELUCID quips: "All CashApp donations go toward my gold fang fund, my appreciation for your participation." On paper, their rhymes seem arbitrary, yet they land poetically and give Shrines a certain rewind factor. Somehow, Armand Hammer's new album is even better than Paraffin, the group's 2018 Album of the Year contender. Tighten your face and play it loud; it's the energy you need, too.
One of the more exciting things—for me, anyway—about the decade-strong new wave of boom-bap is the way it plays directly into a very specific kind of music nerdery. The core members of the Buffalo crew Griselda—who are eight years into a staggering run of consistently great releases—are the tip of the iceberg, the visible indication that there's more underneath. Once you start digging, it's hard to stop—you note Sadhu Gold has a production credit on Supreme Blientele and you wonder what else he's done, so you do a little Googling and you uncover like five more artists, all of whom are great. Sooner or later, you get to al.divino and Estee Nack, who have been the soundtrack to my morning run for about three months straight. Both are from Massachusetts, and together they've cranked out a string of brain-bending albums that force-feed grimy '90s hip-hop a bag of Psilocybe mushrooms and record the results for posterity. AKIRAONACID is the perfect entrypoint: everything on "Narcotic Cargo" is completely blown-out, the big growling bass rhythm blotting out every other sound around it; "Amara La Negra" loops a melancholy string section beneath a lockstep rhythm that keeps dropping in and out; and "Pole Vault Polvo" is built on a low-lit jazz-lounge sample where, once again, the bass is pumped up until it distorts and everything feels like it's radiating hallucination waves. Adding to the dissonance is the fact that divino and Nack keep their voices completely clean, all the better to make out their rapid-fire free-associative lyrics ("Palm Beach/ Palm Sunday/ Pomodoro sauce/ Patrol with a mask on, like Zorro.") The two gleefully run sample-based rap through the shredder, then tape the pieces back together to create a surreal new image.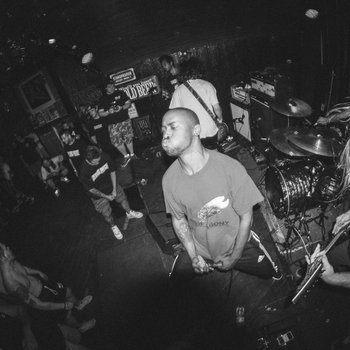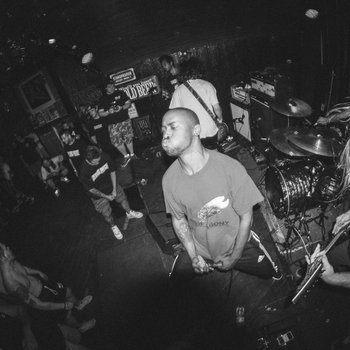 As cities in the US and around the world enter their third week of protests, a soundtrack to the uprising is beginning to emerge. And while the 2020 canon is largely built on classic, decades-old protest anthems—such as N.W.A.'s "Fuck the Police," Public Enemy's "Fight the Power," Bob Marley's "I Shot the Sheriff," Kendrick Lamar's "Alright"—its expansion comes from the youth. The most notable example of this is the meteoric rise of "Dior," by the late Brooklyn rapper Pop Smoke, who grappled with police harassment throughout his career. (The ascendant star was just 20 when he was shot and killed in a reported home invasion in L.A earlier in the year.) "Oppressor," an anti police-brutality screed from the Philadelphia hardcore band Jesus Piece, has emerged as another musical flashpoint as well—particularly its chorus, which has been spotted on protestors' signs, and even spray-painted throughout Philly and elsewhere: "I refuse to bite my tongue/the revolution has begun/I refuse to die next/Lift your boot from my fucking neck." Originally released in 2015 and re-recorded three years later, "Oppressor" marks one of Jesus Piece's most punishing tracks, not to mention a much-needed wake-up call for all the hardcore kids wishing bands would just "leave politics out of it"—because waiting for the revolution is a luxury. Shortly before tearing into this monster at This is Hardcore 2018, Heard invited the BIPOC folks in attendance to come onstage and perform alongside them. The energy in the room that afternoon confirmed it: this song was destined for something far bigger than the pit. Long may it roar.
Merch for this release:
Vinyl LP, Compact Disc (CD), Cassette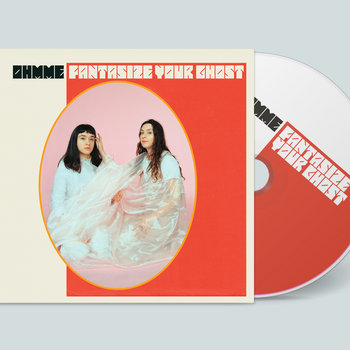 Chicago duo OHMME is one of those two-in-one type of bands in that it's a project featuring a single artistic vision broadcast from a self-contained musical universe built by and for two, in this case the twin musical souls of Sima Cunnningham and Macie Stewart. The pair's ongoing creative collaboration takes on a new elasticity and even a kind of self-assured elegance on OHMME's second full-length Fantasize Your Ghost. Where their 2018 debut Parts was edgier and more inclined towards stacking rather than interlocking the band's technical flights of fancy and experimental digressions, Fantasize Your Ghost has dialed down the self-consciously Frankenstein-ed quality in favor of big dream pop hooks designed to be remembered, lushly delivered Cunningham and Stewart's effortlessly coiled and coiling vocals, always OHMME's breathtaking main attraction. Fantasize Your Ghost is still quite an arty record that's unafraid to indulge in its own ambitions and revel in the resulting stylistic diversity, but its kitchen-sink approach never feels over-stuffed thanks to a stripped down and spacious approach to production. Even on the record's more outré moments, Cunningham and Stewart prove nimble enough to seamlessly weave their weirder impulses into shimmery and accessible alt-rock.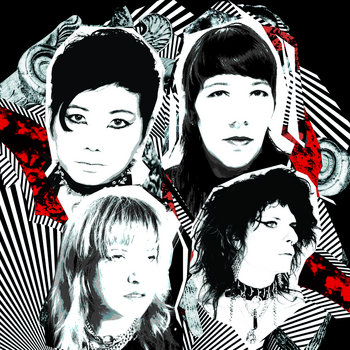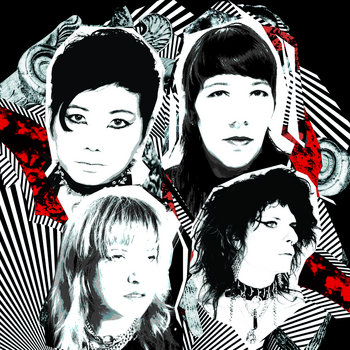 Merch for this release:
Compact Disc (CD), Vinyl LP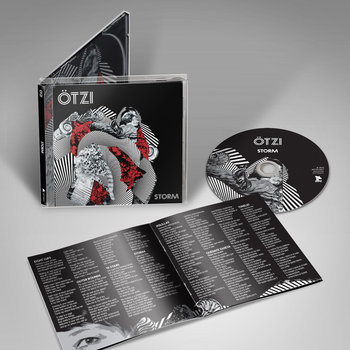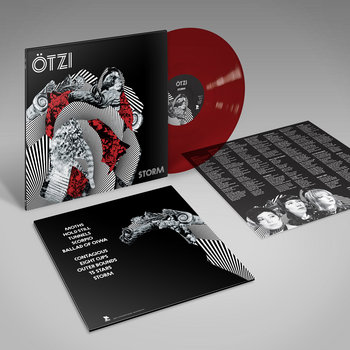 Don't let the stark artwork and obvious goth sonic references—guitar solos, echoing with chorus and delay, spiraling toward the sky; rubbery bass; hard-hitting yet fleet-footed drumming—fool you. Bay Area outfit Ötzi can definitely summon the shadows—just listen to vocalist and bassist (and Psychic Eye label-runner) Akiko Sampson on the heavy "Ballad of Oiwa," where their clear voice is so powerful and controlled it always sounds on the edge of curdling into a roar. But they're also able to capture pure crushed-out ebullience, as on the sugar-sweet "Hold Still," as close as goth gets to indie pop. "Scorpio" is an instantly catchy dance-punk banger about that time-honored subject, loving someone who's bad for you, replete with non-corny saxophone. While a lot of similarly-minded dark post-punk bands aim for the early '80s, Ötzi blend the pop sensibilities of mid-late '80s Siouxsie and the Banshees (I know, I know, a lot of people claim Siouxsie as a reference, but it's real here) with the rough edges, pure energy, and loose adherence to subgenre boundaries I associate with DIY punk and hardcore before the mid '00s, when it was much more common to see four bands with radically different styles on the same bill. A shot of energy wrapped in black pleather, something I've sorely needed to keep up the jail support work I've been doing.
Merch for this release:
Vinyl LP, Vinyl, 2 x Vinyl LP, Cassette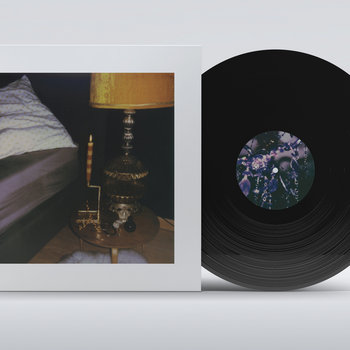 TALsounds is the project of Chicago-based improvisational musician Natalie Chami. Her fifth album, Acquiesce is a slow burn of smooth ambient sounds. Recorded over a period of two years, the synth-driven tracks are all encompassing, and Chami creates a musical world of delicate notes and raw, unrefined sounds. The instrumental opener, "Opening," rises and descends like a religious hymn. The synths on "Soar" are harder and compliment the song's disembodied-sounding vocals. The closing track, "No Restoring," sounds aquatic and lush. Chami has said that the making of Acquiesce was a good way to sort out her feelings and decide what was making her happy. It seems reasonable that Acquiesce is a good soundtrack for sitting with yourself—a much needed activity during our current reality.
Artist Submission
The Windmill in Brixton was where we had our first proper gig—plus pretty much every show we played for about 7 months after that—and it was also the second last gig we played before lockdown. They, like many other venues, are at serious risk of not being able to reopen even when it is safe to do so and in order to raise some funds to keep it going through the pandemic Tim (venue booker) put together a compilation of live recordings of artists playing there. There's a wide range of stuff on there, from Windmill staples like Goat Girl, Meatraffle and The Rebel, to big acts passing through, and new ones coming up, like Kate Tempest and Paddywak. The proceeds from the compilation are split 50/50 between The Windmill and local charity Brixton Soup Kitchen.