SEVEN ESSENTIAL RELEASES
This Week's Essential Releases: Japanese Ohayashi, Post-Hardcore, Improvised Jazz & More
By Bandcamp Daily Staff · March 06, 2020
Welcome to Essential Releases, our weekly roundup of the best music on Bandcamp. Each week, we'll recommend crucial new albums that were released between last Friday and this Friday, plus pick an older LP from the stacks that you may have missed.
Merch for this release:
Vinyl LP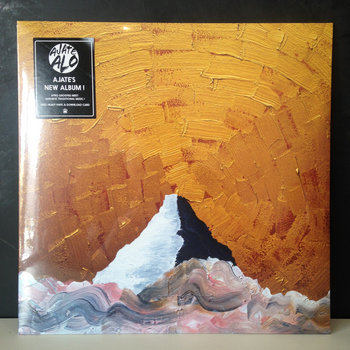 The 10-piece ensemble Ajate, from Tokyo, specialize in "Ohayashi:" a buoyant, theatrical style of Japanese traditional music, conceived centuries ago as an aural accompaniment to cultural festivals and kabuki performances. Bandleader John Imaeda guides the band with a deep reverence for tradition; kane, shime-taiko, and ohdo drums, punctuated by the airy siren's song of the shinofue flute, form the basis of much of the songs on their new album Alo. At the same time, he's not afraid to take things into his own hands, adding afrobeat grooves, psychedelic guitars, and even rapping to the mix. I mean that literally, too: Imaeda invented much of what we're hearing now with his own two hands: a warm, hollow xylophone, which he's dubbed the "Jahte;" the "Piechiku," a thrumming string instrument modeled after West African and Moroccan instruments; and more. The joy, the depth, the originality: simply put, there's nothing like Alo out there.
Julia Bardo
Phase
Merch for this release:
Vinyl LP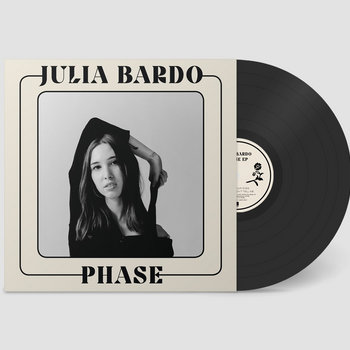 Italian singer Julia Bardo makes alt-pop with a decidedly vintage-tinge. Currently based in Manchester, Bardo has had a whirlwind year with her debut singles, "I Wanna Feel Love" has been called one of the year's best love songs by Harper's Bazaar. Short but expansive, Phase demonstrates Bardo's knack for both slow ballads and grunge-y love songs. With melancholy lyrics underscored by guitar, opener "Into Your Eyes," is an aching, slow burn and "Lonely Morning," feels like a '90s alt-rock throwback. Closer "I Wanna Feel Love," is optimistic and upbeat—a departure from the other songs on the album. Bardo's music is fun, even when melancholy and has a sense of nostalgia even while new and fresh.
Merch for this release:
Vinyl LP, Compact Disc (CD)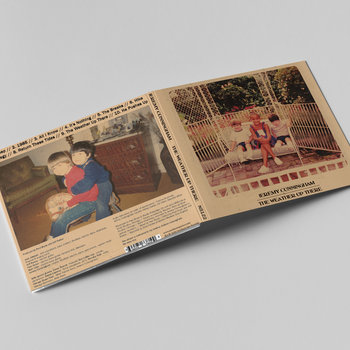 Chicago jazz artist Jeremy Cunningham delves into tragedy and loss on his cathartic album, The Weather Up There. Written as a response to his brother Andrew's 2008 murder, Cunningham deftly explores sorrow over the course of the album's 11 songs. The Weather Up There was a collaborative effort produced by Jeff Parker and Paul Bryan and features special guests Tomeka Reid and Makaya McCraven amongst others. Opening song, "Sleep," begins with Cunningham's mother reflecting on a dream about Andrew shortly after his death before seamlessly gliding into a horn-heavy melody underscored by chimes, drums, and strings—creating a deceptively optimistic melody. Cunningham scores the devastating "Elegy" with light percussion interspersed with snippets from family members and the titular song opens with upbeat synths and ends with fading, melancholy chimes. The Weather Up There gets to the root of the bevy of emotions that congeal together as grief—they wax and wane, shape-shift, and are frustratingly wily.
Merch for this release:
Vinyl LP, Compact Disc (CD), T-Shirt/Apparel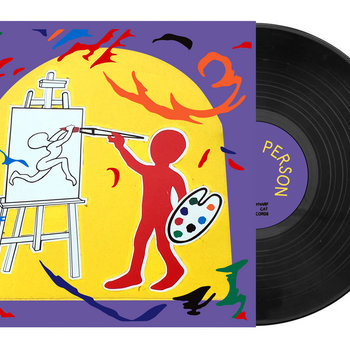 Person, the debut album from P.E., is built on the idea of repetition. Although three of its five members hail from the Brooklyn band Pill, that group's skronky post-punk has been jettisoned in favor of ice-cold minimalist blank-wave, loosely in the vein of The Normal and Chicks on Speed. The album may be called Person, but the band has deliberately drained it of any human element: all of its songs are built around robotic throbs of synth, over which the band layers ghostlike saxophone. Veronica Torres's vocals are similarly affectless; on most of the album's 13 songs, she latches on to a single line and repeats it over and over again, until the meaning is drained—a decision in line with the album's key themes. Or what seem to be the album's key themes, anyway; one of the things that makes Person so beguiling is that its intentional emotionlessness makes the songs intriguingly tough to parse. The lyric "You wanna groove with me? I'll need strict compliance" simultaneously scans as both a satire of corporate control and a kind of willfully neutralized eroticism. Throughout Person, P.E. reduce human impulses to machine learning—in "Lovers Lane," Torres sings, "Turn off the engine to turn me on/ Tell your mama you'll be late" like she's reading lines of code. Perhaps that's precisely the point: Person pokes at how easily the human will can be dulled through redundant behaviors—and how easily it can be controlled once that happens.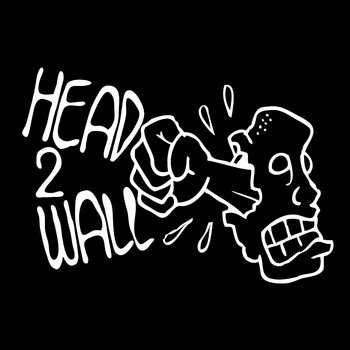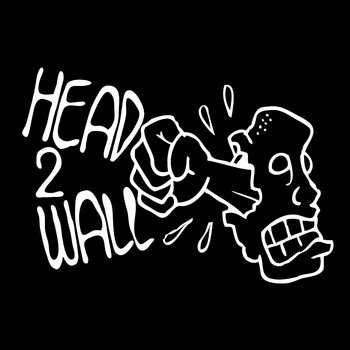 Merch for this release:
7" Vinyl
Toronto's Pretty Matty and Nashville's Sad Baxter team up on a sweet and sour split 7-inch of 90s-inspired pop-punk and alt-rock goodness solid enough to bang your head against for Ohio's aptly named Head2Wall Records. Pretty Matty bring the sugar with "Why Not Be Something That You Are?," an anthemic and crunchy Lookout Records-style paean to perseverance that will remind you why the name Green Day shalt not be taken in vain, no matter how impossibly corny the East Bay legends have become in their dotage (I don't want to talk about it.) Sad Baxter deliver the sour on the flip side with "Lately," a doomy grunge-pop gem that finds songwriter Deezy Violet once again demonstrating an unmatched ability to balance emotional vulnerability with crazy catchy hooks, plus the welcome sound of that sweet, sweet Nirvana guitar tone. Now if only we could only get these two to drop a full-length.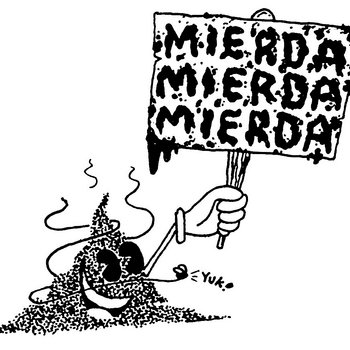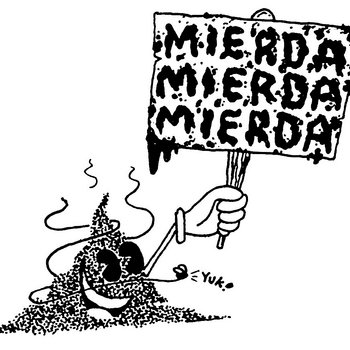 Every once in a while, a product does exactly what it says on the label. The cover of UZI's Cadena de Odio exhorts "10 tracks total punk," and who could argue? This is sharp, catchy hardcore that owes a bit to '00s crust, from Bogotá, Colombia, played at an appropriate gallop, with riffs as big as Ximena Ortiz Aguirre's voice. You may recognize her clear, full-throated roar from the death rock group Tumbas, and she's also the drummer for Final; other members of UZI play in the excellent Muro. (UZI, and all of their associated bands and friends, are part of the vibrant Rat Trap collective). Aguirre's wordless screams at the end of the fantastically catchy "Competencia" are both chilling and enervating; there's just enough delay on her vocals to make them feel larger than life, but not enough to drown them. On the title track's chorus, she turns her phrasing into near-vomiting, over a bouncy gang vocal. The guitar and bass lines on Cadena de Odio are both classic-sounding and instantly hooky, and the splashy percussion, whether at breakneck speed or mid-tempo chug, is as precise as it is pummelling. Total punk, total perfection.
Back Catalog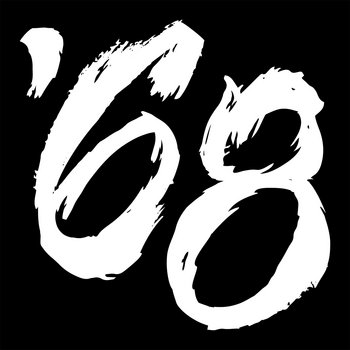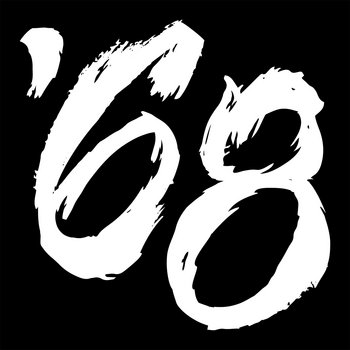 Merch for this release:
Compact Disc (CD)
Josh Scogin cut his teeth by spilling his guts: initially with the popular Christian "scene" band Norma Jean, and subsequently as frontman of the Chariot, an equally-revered (as well as secular) metalcore outfit. '68, his duo with Nikko Yamada, sounds a little less pell-mell by comparison on Two Parts Viper, though no less pummeling. I liken numbers like "This Life is Old, New, Borrowed, and Blue" to a Molotov cocktail served up with Southern hospitality; stacked riffs shatter on impact as Scogin lobs sunny "woahs" into the mix, curbing the chaos just enough for the hooks to dig in. Others, like "Whether Terrified Or Unafraid," unfold a bit more formulaically, with the straight-shooting, sludge-incrusted blues typical of contemporaries like Death From Above 1979 or Royal Blood. That doesn't make them any less entertaining, though, thanks to Scogin's unhinged performance style. Someone get this man a bottle of water, cause he's on fire. And then, listen to this album.