SEVEN ESSENTIAL RELEASES
This Week's Essential Releases: Outlaw Country, J-Pop John Cage Covers, & More
By Bandcamp Daily Staff · January 24, 2020
Welcome to Seven Essential Releases, our weekly roundup of the best music on Bandcamp. Each week, we'll recommend six new albums that were released between last Friday and this Friday, plus pick an older LP from the stacks that you may have missed. For the first column of 2020, we showcase some errant hidden gems from last year.
Terry Allen and the Panhandle Mystery Band
Just Like Moby Dick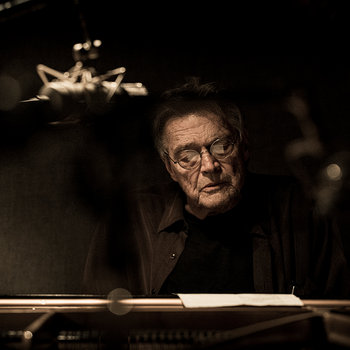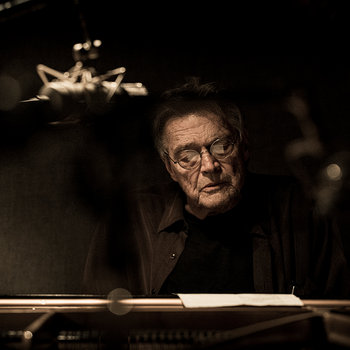 Merch for this release:
2 x Vinyl LP, Compact Disc (CD), T-Shirt/Apparel, T-Shirt/Shirt, Button/Pin/Patch,
Few artists capture the stark, homespun despair of outlaw country quite like Terry Allen. The Texan singer, songwriter, sculptor, and visual artist made his mark from the moment he first entered the public foray with 1979's debut LP Juarez: a vivid, racy concept album about two ill-fated couples that framed all of country's expected lyrical tropes—love, sex, bloodshed, guns, and Jesus—with an artfulness and eloquence that few troubadours have matched in the four decades since. On Just Like Moby Dick, Allen's first album in over seven years, the 75-year-old maverick leads his Panhandle Mystery Band (notably featuring his son Pukka on keyboard, accordion, and piano duties) through a folk tragicomedy dripping with warmth and wit. The expanded cast of players yields a stronger, fuller tone, which in turn amplifies the staying power of Allen's narratives. The sordid, American-Gothic escapism of "City of the Vampires" and "Death of the Last Stripper" is Allen at his most bawdy and brilliant, but I keep coming back to the "American Childhood" suite, an extended reflection on the wars in Iraq and Afghanistan which, in light of the recent turmoil in Iran, rings true as an essential memento mori.
Merch for this release:
Cassette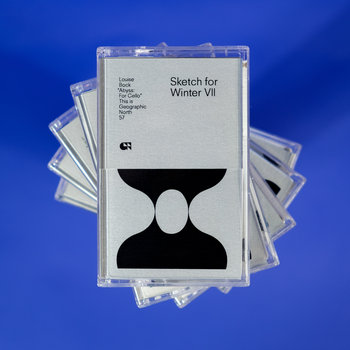 Abyss: For Cello is the latest offering from Louise Bock—the stage name for avant-garde performer Taralie Peterson. The free-jazz inspired artist focused solely on the cello for this new experimental album and the five songs Peterson composed are all-encompassing auditory experiences. Opener "Horologic," begins with cascading, melancholy strings that become more jagged as the song progresses and the second track, "Jute," starts with serrated strings before devolving into a soothing and placid finale. Closing song, "Prithee," is anchored by broad, sweeping strings that transition to include ambient static. Written during and intended for winter, Abyss: For Cello gives listeners songs that traverse both gloom and bliss. If you need a momentary escape, Abyss: For Cello will take you away.
En Attendant Ana
Juillet
Merch for this release:
Compact Disc (CD), Vinyl LP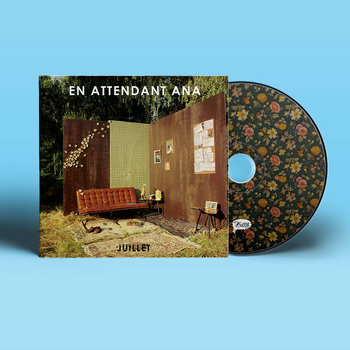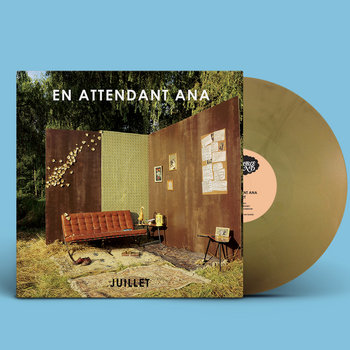 En Attendant Ana play the blaring style of indie pop that came out of the post-Primitives/pre-shoegaze UK scene, all furiously strummed guitars and swelling crescendos barely concealing punk aggressiveness in pop mellifluousness. On sophomore release Juillet, the Parisian group excel at finding and following the melodic threads in their whipped up clamor, the sharp hooks and barbed sentiments cutting through so cleanly there is little doubt of the emotional fury churning at the center of their songs. Still, there is a sense of softness in the sonic punch delivered by Juillet that reflects the melancholy tales of loss and disillusionment delivered with full-throated intensity by vocalist and songwriter Margaux Bouchaudon.
Gallery S/MoMA Ready
Gallery S
Wyatt Stevens, aka MoMA Ready, is a classic polymath. An electronic producer, visual artist, and skateboarder, he founded the label Haus of Altr a couple of years ago to bring his many worlds together. His last full-length, The NYC Dance Project, was a joyous love letter to house music, a real delight; his latest, Gallery S, is a little headier if no less precise, gathering different styles of electronic music together into a cohesive vision; it almost feels like a cosmic rave where the same DJ is working every different room. There's the dubbed-out jungle of "Almost a Break Track," with its organ-esque synths, which breaks down into the more abstract, spacious "post-drum n' bass" of immediate follower "Tier One Program One," which has a chiming melodic line recalling house piano. "The Subtle Sound of Dying," which also brings dub, jungle, and house together in smart ways, is one of the most beautiful tracks I've heard this month. "We Could Have Been Better" is sharp, irresistible techno, no element awry; closer "Grace Under Pressure" is also more on the techno end, but with a billowing ambient warmth. Gallery S is a transformative listen, both a glimpse into Stevens's wide knowledge and intuitive understanding of electronic music and a sign that he truly has his eyes set on the future. (And it's as fun as it is brainy, as much for the club floor as it is for music-nerd discussions,)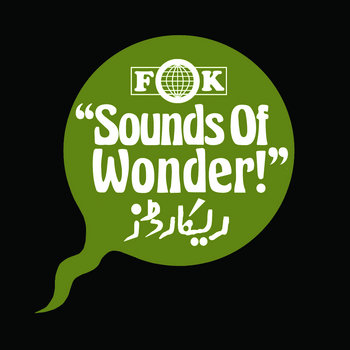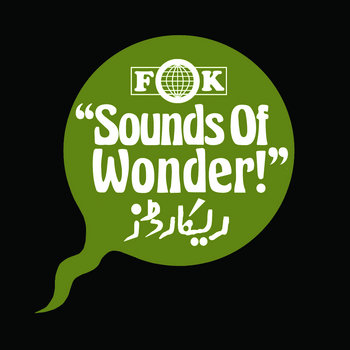 Merch for this release:
Vinyl LP, Vinyl
Modular synthesis has found some of its more accessible expressions in music made for children (see: Plantasia), and Finders Keepers have unearthed another eccentric gem of the genre in Kiu I Els Seus Amics, the lost soundtrack to a mid-80s Catalonian ET knock-off kids' show that lands somewhere in the nexus of obscure synth classic rescued from the pre-Internet cultural black hole and "What the fuck am I listening to?" The work of Swiss/Catalonian composer José Manuel Pagán, billed here as J. M. Pagán, Kiu I Els Seus Amics collects together full-length tracks from the record's limited 1984 vinyl pressing and some unheard television edits for a weird yet playful musical romp, packed full of repeating whimsical motifs and vividly rendered outer space sounds, all of it imbued with a sense of fun often lacking from more "intellectual" approaches to synthesized music. The highlight in this oddball offering is the infectious "Un dia especial," which hooks grown-up ears with vocodor vocals and a sophisticated, funky groove before leading into a bouncing ball chorus that zaps the listener right back to the days of cornflakes and Saturday morning cartoons, which may have been last week for some of you.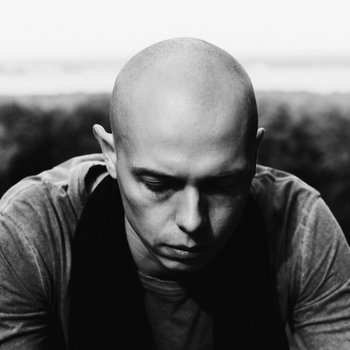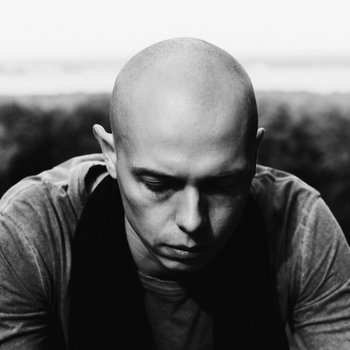 Merch for this release:
Vinyl LP
Lorenz Brunner, the German DJ and producer who records as Recondite, frequently cites his rural hometown of Rottal-Inn as a primary inspiration for his music; but the sound of his latest LP, the eerie and often unsettling Dwell, feels more like a deserted city at four in the morning, the kind where ominous shadows loom from dark alleys and distant noises seem to telegraph grim deeds. His songs make ample use of empty space—most of them consist of just a few hushed, minor-key tones and a creeping, bass-heavy rhythm—and all of them conjure the same sense of creeping dread as Oneohtrix Point Never or The Haxan Cloak. But where both of those acts unnerve with sudden power and volume, Recondite prefers a kind of ASMR creep out—songs as soft as spider's legs on the back of your neck. On "Surface," single notes are sustained for measure after measure, the only movement coming from the repeated bass-heavy rhythm pattern beneath. On "Nobilia," he establishes a format he returns to throughout the record: setting a simple, two- or three- note musical theme in motion and letting it repeat as he subtly changes the electronic textures beneath it, occasionally allowing room for an additional, complementary three-note melody, but always keeping those pieces spinning in quiet, haunting circles. Dwell is a ghost story, told in hushed tones.
Back Catalogue
My music theory expertise being as lacking as it is, I could never do John Cage proper justice as a writer. The huge, baffling hole he punched through the fabric of Western musical thought in the middle of the 20th century remains absolute and perceptible from all angles, for in turning convention on its head, Cage also ignited the counter-culture as we know it; he decoded the DNA of DIY before the latter was even a thing. I may not appreciate the sonic physics and postmodern philosophy behind his disruptive zeitgeist and the works that emerged as a result of it but, like a black hole, Cage's power is undiscerning: it just sucks you up into the great, uncanny thick of it all, where style and form cease to exist.
But Zoe, you ask, can any of that getting-sucked-into-the-void stuff be remotely pleasurable? As it turns out, yes. In commemoration of the 25th anniversary of the old master's death, the Tokyo electronic-pop group macaroom re-imagined several Cage pieces as j-pop songs, which they subsequently released as the album cage out. A ton of painstaking work went into the three-part project, from hashing out the compositional theory with the help of contemporary Japanese composer Motoharu Kawashima, to compiling field recordings and generating algorithms in-studio, and that reverence shows. The legacy of John Cage, but kawaii…you love to see it.