SEVEN ESSENTIAL RELEASES
This Week's Essential Releases: Bedroom Pop, Hip-Hop, Sludge Jazz & More
By Bandcamp Daily Staff · February 28, 2020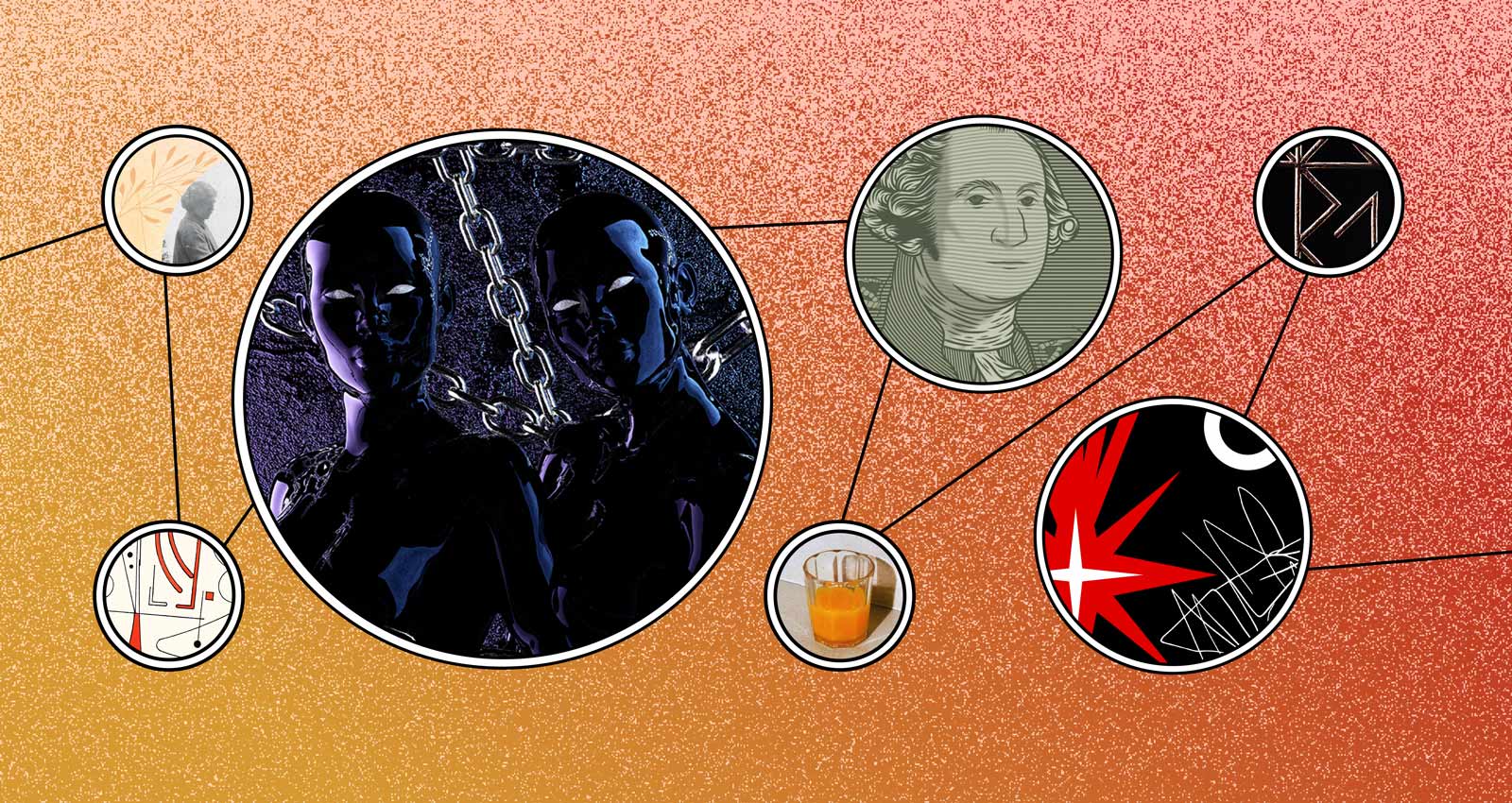 Welcome to Essential Releases, our weekly roundup of the best music on Bandcamp. Each week, we'll recommend crucial new albums that were released between last Friday and this Friday, plus pick an older LP from the stacks that you may have missed.
.
00:10 / 00:58
Merch for this release:
Vinyl LP
One of the greatest strengths of Nervous Like Me, the winning 2014 album from the group Cayetana, was the way it constructed its rugged indie rock songs in a way that showcased frontwoman Augusta Koch's voice. As raw and scraping as it can be punchy and defiant, Koch's voice was the perfect vehicle for that band's songs about bad romance and curdled relationships. Safe Sins, the debut full-length from Koch's other band, Gladie, wisely follows the same blueprint. Before the album is even a full minute old, Koch is wryly announcing, "The world don't owe us shit / We've been lousy tenants." She maintains that winning attitude of acerbic disdain throughout Safe Sins—which is song for song as good as Nervous and, occasionally, a good bit better. Its songs swing from clawing, guitar-forward indie ("When You Leave the Sun"; "twenty twenty") to coiled and restrained, chugging along over a backdrop of programmed rhythms (album highlight "A Place Far Different"), but all of them are showcases for Koch's killer instincts when it comes to phrasing and delivery (the way she both stretches out and leans hard into the fourth syllable of the phrase "open container" in "twenty twenty" is a current favorite, but the competition is stiff.) Her concerns here seem more universal and existential than they are with Cayetana, but it's the way she expresses them that commands attention.
Most people throw around the term "replay value" to assert a record's staying power in a figurative was. If your listening-experience preferences are anything like mine—spending hours playing video games while listening to various albums—you tend to take those words literally; after all, nobody wants to press pause on a zombie-slaying streak just to skip past a boring interlude or some other assorted dud. The new album from Gupi is my de facto soundtrack as of late, an exuberant intermingling of acid house and synth pop with all the deviousness and post-internet culture savvy of a masterful shitpost. On songs like "Paradise" and "Driving Directly Into a Concrete Wall," the California producer drags rave-ready hooks along beds of crunching, metallic distortion, sharpening his melodies with glee. The biggest highlight here, without a doubt, is "Thos Moser," a nonsensical collaboration with Fraxiom full of piss, weed, and 100 gecs subtweets (most likely a fake rivalry, given None's arrival via Dog Show Records, which was founded by the duo's Dylan Brady)—now that's what I call trolling!
Merch for this release:
Vinyl LP, Compact Disc (CD)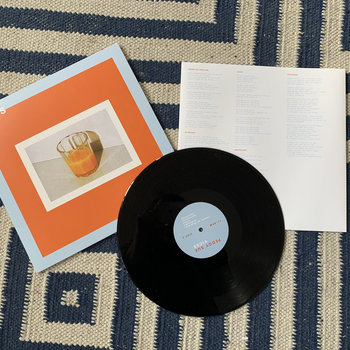 On Vices, their first record in four years, London band Peggy Sue deliver a set of lusciously pretty, twangy guitar pop songs about bad, bad behavior with all the candy-sweet girl group harmonies, floaty fade outs, and accented surf beats your tender heart could secretly desire. The mood is wistful, the reverb plentiful, and the lyrics plaintive as Katy Young and Rosa Slade ponder the bittersweet decay of love and wonder if it was ever as good as all mid-60s pop singles that form the backbone of their sound made it out to be, crooning dolefully on "I Wanna Be Your Girl" about longing to be held "like a record in your hands." This modish, mooning music is expertly crafted with no part out of place and no sonic reference left un-referenced (the narcotic drone undercutting the sweetness comes courtesy of the Velvet Underground), but it feels effortless and supple all the same. Give Vices a spin while you wait patiently in your polka-dot pajamas for La Luz to drop something new.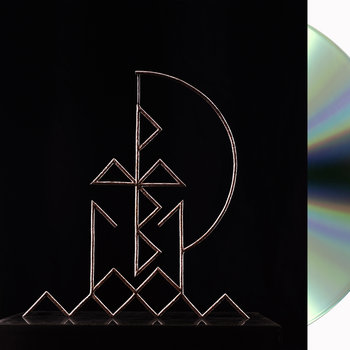 .
00:10 / 00:58
Merch for this release:
Compact Disc (CD), Vinyl LP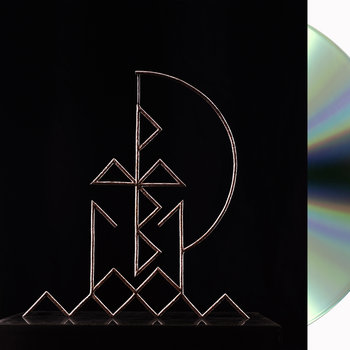 Seb Rochford is what some might call a renaissance jazzman. The Scottish drummer's output over the past decade runs the gamut from post-jazz (Polar Bear) and prog-punk (Acoustic Ladyland), to surrealist ensembles (Oriole), improv duos (Leafcutter John), and amalgams of dub, soca, and Afrobeat (Sons of Kemet)—not to mention he's been a session musician for everyone from David Byrne to Pete Doherty. With his latest project, Pulled By Magnets, he can now add "ambient sludge" to the list. On Rose Golden Doorways, Rochford (together with bassist Neil Charles and saxophonist Pete Wareham) galvanizes free jazz's chaos into morose, heavy-hanging music that threatens from a distance. Like a slow-moving storm cloud that passes through without shedding a single droplet, the trio keep immediate release just out of reach for the majority of the record; any catharsis in this ink-black universe unfurls suddenly and ephemerally, like the saxophone deluge kicking off Side A's definitive "Those Among Us."  That we never experience the full brunt of Pulled By Magnets' darkness, only its contours, is precisely what makes this record so alluring—it blurs the boundary between the bleak and the beautiful, and dares you to tell the difference.
.
00:10 / 00:58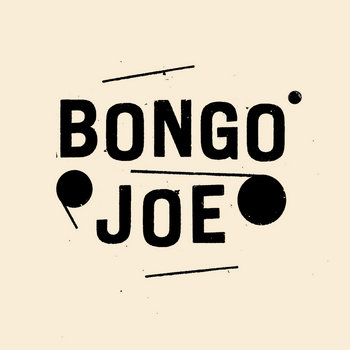 .
00:10 / 00:58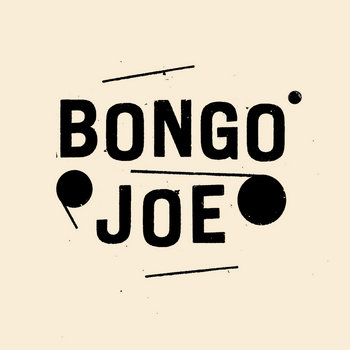 Merch for this release:
2 x Vinyl LP, Compact Disc (CD)
"What's going on in Switzerland," asked no one ever—which is good, because if anyone had been paying attention to these Swiss weirdos then we might not have gotten this bananas compilation of outsider gems unearthed from a decade when all sounds could suddenly be synthesized so artists attempted to synthesize everything, resulting in music that is compelling, futuristic, dream-like, and (it must be said) often hilariously funny in its furious dedication to being as new (neu?) as possible. Put together by Bongo Joe Records, the crate-diggers behind such essential comps as La Contra Ola, which chronicled the Spanish post-punk underground of the 1980s, INTENTA documents the exploratory electronic sounds made by Swiss kids of the same era, who wielded unwieldy synths and samplers to create everything from icy pop interludes and proto-techno bangers to experimental freak-outs and glossy disco hip-shakers, thereby forming the foundation of an undeniably inventive DIY scene one hopes is still blossoming in the shadows of the Matterhorn and Mont Blanc.
Back Catalog
Jasmine Infiniti
SiS
Jasmine Infiniti, mother of the Bay Area chapter of the legendary ballroom House of Infiniti and founder of the New World Dysorder collective, a home for trans/gender non-conforming people in dance music, linked up with fellow community-minded Bay Area electronic collective Club Chai in 2018 for this, her debut release. Her DJ sets have an untempered glee to them, but the music she makes on her own is sinuous, spare techno with dark ambient atmosphere, able to build tense and mesmerizing environments from just a few elements. Opener "Cry BB" is centered around an incessant, throbbing pulse, the kick its antagonist and compliment; noisy snarls of synth coil around it, mutating ever so slightly as the track progresses. "Wat U Gon Do," which pushes a soulful sample from the back to the front of the mix and timeshifts it against the beat, feels incredibly haunting and intimate. "Intervention" finds the human rhythm in an intimidating industrial beat; its shuffling, squelching, and clanging hit the shoulders and hips just right. An essential debut from a multi-talented artist whose ascent seems unstoppable.