SEVEN ESSENTIAL RELEASES
This Week's Essential Releases: Coldwave, Avant-Folk and Indie Rock
By Bandcamp Daily Staff · June 02, 2017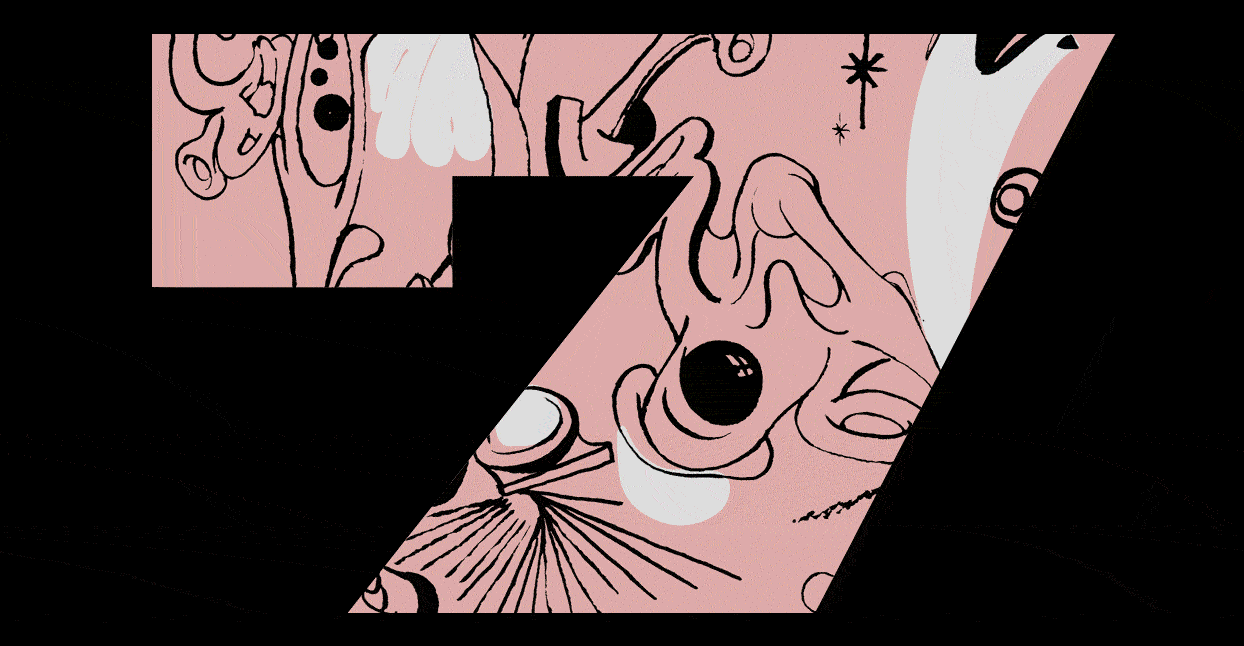 Welcome to Seven Essential Releases, our weekly roundup of the best music on Bandcamp. Each week, we'll recommend six new albums, plus pick an older LP from the stacks that you may have missed.
Chastity Belt, I Used to Spend So Much Time Alone
Merch for this release:
Vinyl LP, Compact Disc (CD), Cassette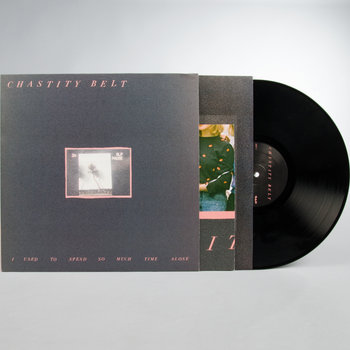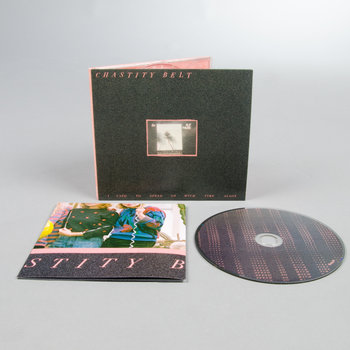 On their spectacular third record, I Used to Spend So Much Time Alone, Chastity Belt dial down the LOLs for a long, uncompromising dive into modern age anomie, loneliness, depression, and the ennui that comes from overdoing things, in the name of trying to find meaning in a world that's increasingly difficult to decipher. "I just fall on my face when I'm trying to have fun," sings Julia Shapiro coolly, one of many times on the record she admits to overindulging in the name of feeling okay–just okay. Elsewhere on the record, she looks to relationships ("I can convince myself of anything, so what the hell?"), employment ("I wanna do something cool and I wanna get paid"), or even self-deception ("What good does truth bring?") to restore her to equilibrium. Yet by the end, at the wasted end of "5am" reality comes on strong: "Communication's pretty hard." Chastity Belt's sound feels remarkably unmoored in time, all bummed out jangle-pop, cracked vocals and yearning melodies just a few steps below "rock band"; it's hard to think of another band that sounds quite like this. I Used to Spend So Much Time Alone is not an easy listen, but it's an essential one.
—Mariana Timony
Merch for this release:
Vinyl LP, Compact Disc (CD), Cassette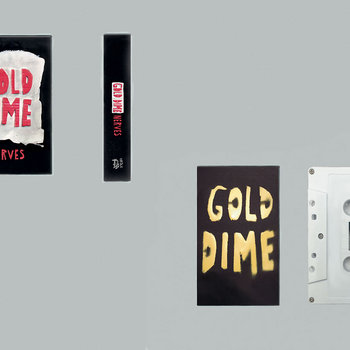 Andrya Ambro, of Talk Normal, has been working on her Gold Dime project (now a trio) for a few years, and this, their first full-length LP, is a gutsy, dense, fascinating work. It all builds from pulsing rhythms and Ambro's powerhouse voice, guitar squall overlaid and squiggling melodies interwoven; the influences of '70s avant-garde NYC that were louder in Talk Normal are toned down here but still clear. The lyrical theme here is, in a way, authenticity. Ambro asks, in many ways, from  "Quota," with its ominous industrial throb, to "4 AM," a jagged, reedy thing, to "Easy," which is not at all, just to be seen and taken for who she is, in all her complex glory, by everyone in her life, from critics to intimate partners. She asks by doing, by being, by making this music that's easy to get hooked into but difficult to parse, requiring listener patience that's well-rewarded. We often forget how powerful an assertion that can be on its own. Glad we have Ambro around to remind us.
—Jes Skolnik
Hante, Between Hope and Danger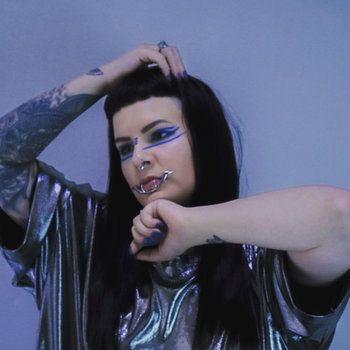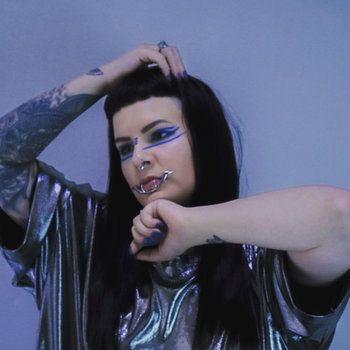 Merch for this release:
Compact Disc (CD), Vinyl LP
This is the first so-called "dark" or "cold" wave album that's actually given me the chills. Even though it has all of the genre's trappings of moody synths and snap-crackle drum machine beats, it still feels darker, more sinister, and more lonely than the rest. Hélène de Thoury's morose and distinctly feminine voice wanders around the synthetic instruments as if lost in an abandoned cold storage warehouse.
Merch for this release:
Vinyl LP, Compact Disc (CD), T-Shirt/Apparel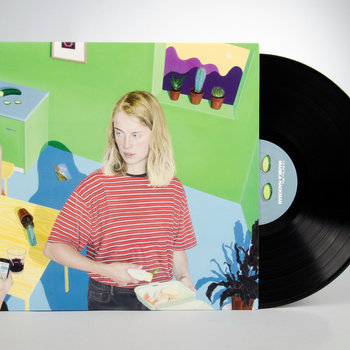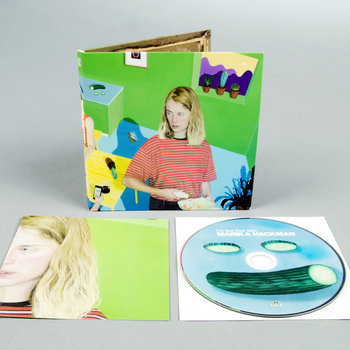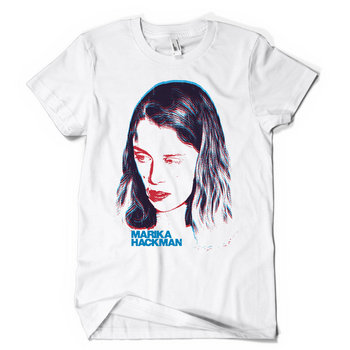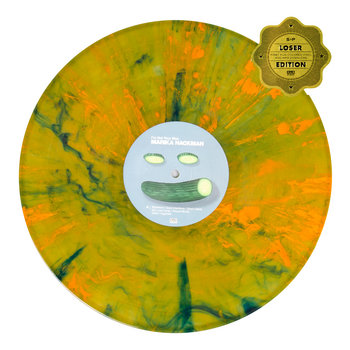 The lyrics on Marika Hackman's second record, I'm Not Your Man, are sharp and cutting from the get-go. On "Boyfriend," the brilliant album-opener, Hackman leverages a man's sexist assumptions to seduce his girlfriend. "I held his girl in my hands, I know he doesn't mind," Hackman sneers, "She likes it 'cuz they're softer than a man's (I like to moisturize)." Hackman's pithy wordplay is paired throughout the record with razor-sharp instrumentation. "Gina's World" is built on a framework of bare, tense guitars, Hackman's voice haunting and whispery over top of them. "My Lover Cindy" pairs a candy-coated, '80s twee guitar line with lyrics that are pure poison: "Gonna get my fill/ Gonna keep my eyes on the prize/ and I'll suck you dry, I will." I'm Not Your Man is a collection of 15 brilliant, searing rock songs, equal parts sly humor and withering wit.
—J. Edward Keyes
Wren Kitz, Dancing on Soda Lake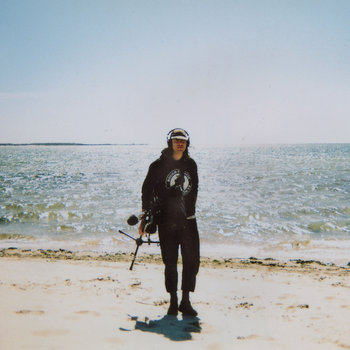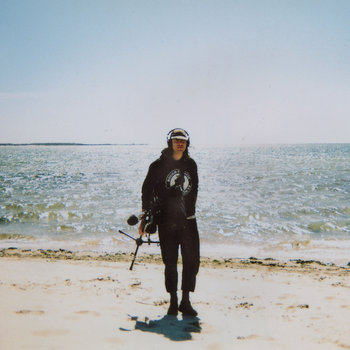 Merch for this release:
Cassette
Dancing on Soda Lake may sound, in its first few minutes, like a folk record, but the deeper in you get, the more you realize how inadequate that shorthand is. The base of Kitz's songs is soft, melancholy guitar, but sometimes it's submerged so deeply on Soda Lake that it's imperceptible. Album opener "Haunted Hole" is the most straightforward song by a mile, and it's got a chorus that takes a strange, hairpin turn and a strange, stuttering time signature. From there, things only get more adventurous. The stunning, nine-and-a-half-minute "Ocean Rah" stretches ominous, unearthly drones for minutes at a time; Kitz's guitar, baleful and skeletal, is shoved far in the background. As the song goes on, it gets even eerier: birds chirp in the distance, there are brief snatches of garbled voices, and deep, rumbling bass notes roll in like threatening clouds. "Hold Him" is as chilling as a funeral ballad; "Cheese Whiz Salad" may have a playfully surreal title, but the song itself is built on what sounds like a field recording of tape machines melting down. Kitz's voice throughout remains calm and focused—a man singing lullabies at the center of a storm. Dancing on Soda Lake is deeply stirring and quietly defiant, a record that seeps into your skin and refuses to disappear.
—J. Edward Keyes
Back Catalogue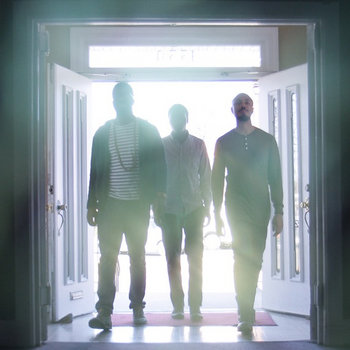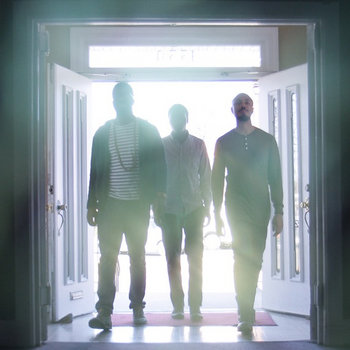 Merch for this release:
Compact Disc (CD), Vinyl LP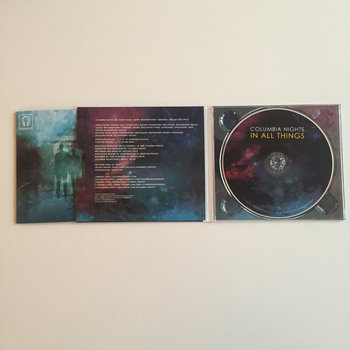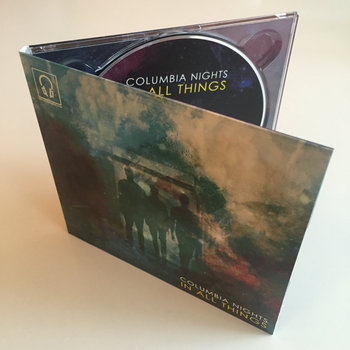 The members of Columbia Nights describe themselves as a "soultronic" group, which makes complete sense listening to their debut album, In All Things. The record is dusty vinyl and nocturnal soul, bringing D'Angelo and Jose James to mind. Featuring Aaron "AB" Abernathy and Diggs Duke, In All Things is easily one of the smoothest soul records ever released from the D.C. area, though to this point, it's been severely slept on as a viable LP. Music like this lasts forever. Of course that's a great thing.
—Marcus J. Moore