SEVEN ESSENTIAL RELEASES
This Week's Essential Releases: Bollywood Horror Soundtracks, Riot Grrrl, Zeuhl and More
By Bandcamp Daily Staff · May 08, 2020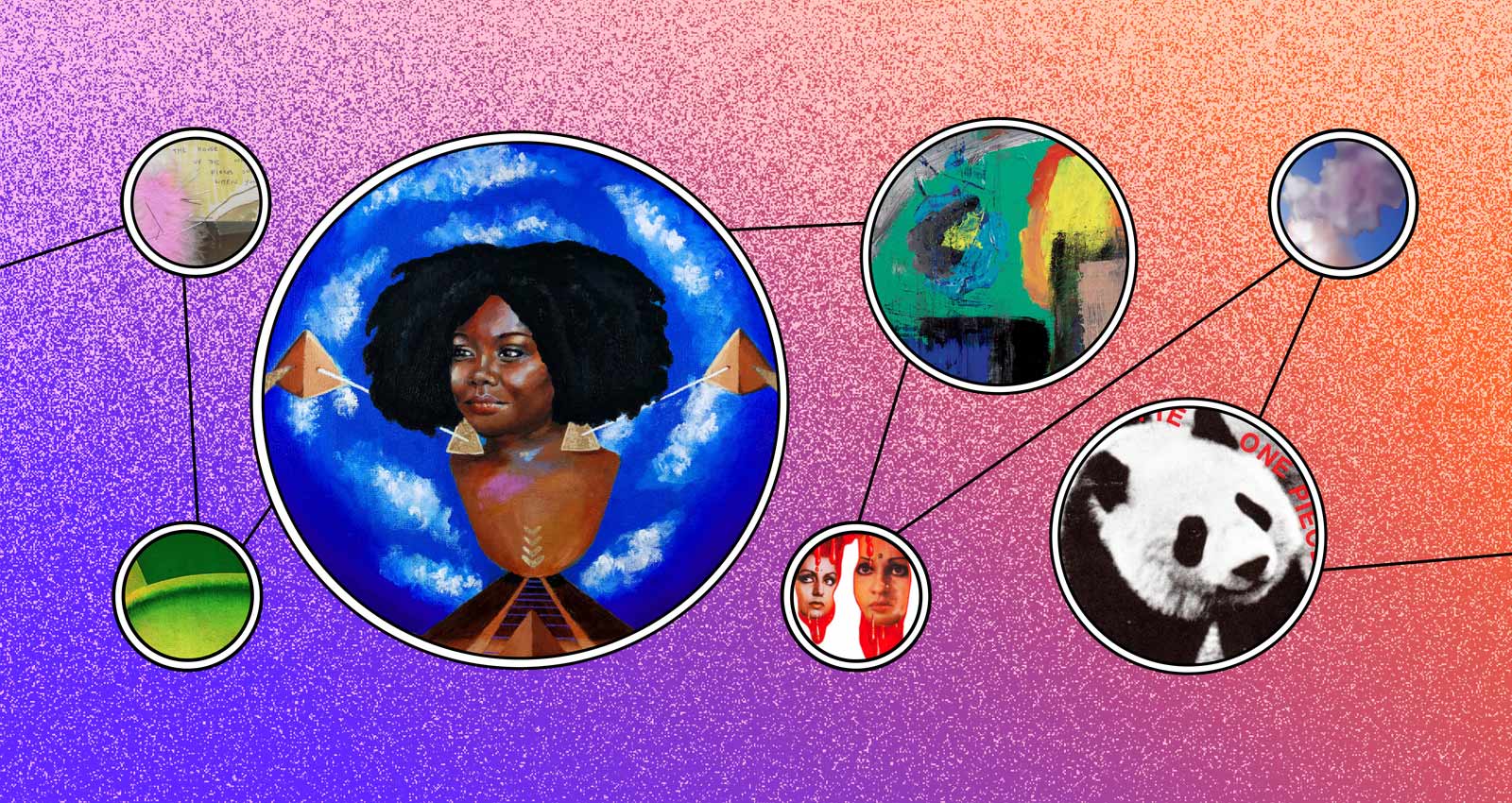 Welcome to Essential Releases, our weekly roundup of the best music on Bandcamp. Typically, we recommend crucial new albums that were released between last Friday and this Friday, along with an older LP from the stacks that you may have missed. However, with the Covid-19 pandemic threatening the livelihood of artists around the world, we've decided to make this column a little different for the time being, and instead spotlight the records that are getting us through our time in self-quarantine, regardless of when they were released.
.
00:10 / 00:58
Will there be garage bands in the post-pandemic world? One can only hope the magic of four kids and three chords will find a way to endure, but in the meantime the thrashy din whipped up on Frumpie One-Piece serves as reminder that sometimes the most potent punk springs from no loftier motivation other than: "Hey, let's start a band!" Something of a minor constellation in the larger riot grrl galaxy, Frumpies consisted of members of Bikini Kill and Bratmobile, and occasionally Michelle Mae of the Make-Up. The band put out a consistent spate of solid 7-inches on various indie labels in the early 90s, which Frumpie One-Piece collects together into one 24-song package. Don't be intimidated by the length—this is garage punk, so every song is a bonafide banger ready to get in and get out in less than two minutes. Though Frumpies always kept things real—real shitty sounding, that is, with the fidelity here ranging from "recorded on a boombox in 1993" to "recorded in basement in 1994″—there are more than a few gems scattered throughout this collection. Try lovely ode to tour life "Innertube Tomorrow" and its b-side "Whatshisname Hearts the Frumpies" for what are perhaps Tobi Vail's finest moments as a vocalist, the crunchy and instantly classic "Eunuch Nights," or roaring rave up "Wrong Way Round," which leads off with the lyric: "We can't get no kicks in America!" Ain't that the truth.
.
00:10 / 00:58
Merch for this release:
Vinyl LP
Morning Matters is Yazmin Lacey's graceful and breezy follow up to her 2018 album, 90 Degrees. Lacey's jazzy style marries her supple voice with straightforward lyrics. On "On Your Own, Lacey urges listeners not to let life's disappointments impact their core happiness. "Bad things will happen in our lives, but we must keep a high vibration," she sings over a paired down soulful percussion. On the saxophone-heavy titular song, Lacey warns "That what you do at night time will find you in the sunrise," a jazz-influenced musical rendition of sage advice. The album ends with "Not Today Mate," where Lacey's voice shines over the light piano keys and guitar strings that make up the track's neo-soul melody. Lacey's voice makes me feel like the sunlight is hitting my skin just right on a summer drive. Morning Matters is a good listen while everything outside veers on the side of regular devastation.
.
00:10 / 00:58
Merch for this release:
Vinyl LP, Compact Disc (CD)
On Monday, in a fit of genuine overwhelm, I put on Markus Floats's meticulously composed and utterly absorbing Third Album and lay down on the hardwood floor of my dining room/office space with my good headphones on. It's a beautiful and absorbing work of avant-garde electronic music, and I just wanted a moment to breathe. For the first few tracks, I just lay there with my eyes squeezed shut, tracing scraps of beat and melody. I felt the tightness in my chest start to relax, and then, at the beginning of "Forward Again," which opens with a chiming, charming synth arpeggio, I unexpectedly started crying. Such is the power of this patient, abstract record. The Montreal musician came up in the punk scene, like me, and though Third Album might seem worlds away from punk, it has a sense of unboundedness, of distinct viewpoint, of a desire for something more, something better—and a sense of opposition to the mainstream, too, all of which I immediately recognize and relate to. I hope one day to be able to see him perform live. (His live pieces are, as described on his Bandcamp page, unique experiences, with integrated spoken word from the Black literary canon.) The textures Floats explores might feel jarring or unsettling at first, but as different elements and layers commingle carefully, they transform into some sort of transcendent, almost spiritual sound-world. Take a moment away from the digital information firehose and listen; it might crack open something necessary in you too.
More Eaze
Mari
Merch for this release:
Cassette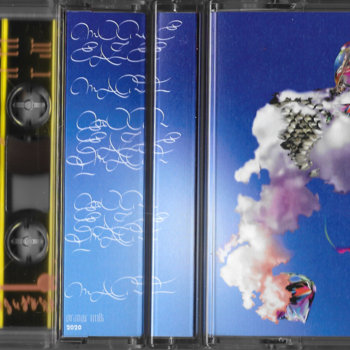 If I'm being honest—and why wouldn't I be?—only two types of music have been effective in brightening my spirits, post-lockdown: glitched-out experimental electronic music, and black metal. This is not the latter. Actually, it's not entirely the former, either. It does have all of the great, giddy, stutter-step percussion and half-second-sound-blips that characterize the outer limits of electronic sound. But it's also something approaching…pop music? All credit to Mari Maurice, the actual person behind More Eaze, for her ability to get the spikiest sonics to peacefully coexist with the butteriest melodies. It feels like an encyclopedia of the last 25 years of pop, julienned and rearranged in surprising new shapes. The bobbing vocal melody in opening track "talk" turns it into deconstructed dancehall, following that genre's repeated-eigth-note-then-octave-leap hook pattern. "witness" takes a vocal melody that would be at home in mid '00s emo, plunges it in distortion, then sets it against an arrangement that sounds like one of those musical greeting cards going apeshit. "progress in therapy" has the same spritely 8-bit sound as the fantastic Lorenzo Senni record I wrote about last week, and "gender dysphoria trauma bonding" invents an entirely new genre: heavy ambient R&B. The whole thing is just a playground of sound—absolute joy from top to bottom.
.
00:10 / 00:58
Merch for this release:
Vinyl LP
The critic Dominique Leone once compared Zeuhl (pronounced "tsoil",) a celestially-minded prog subgenere conceived by the French band Magma in the late '60s and early '70s, to an "alien rock opera," an otherworldly revue of group chants, tense drumming, and trancelike improv. That comparison having lasted the test of time—and in light of the U.S. Navy's confirmation and declassification of several UFO videos—I did some rummaging in the "Zeuhl" tag, where I stumbled upon this here out-of-this-world extravaganza. The first and only album from Weidorje, founded by former Magma members Bernard Paganotti and Patrick Gauthier, is the perfect entry point into this wacky sound, tempering its predecessors' operatic brutality with sleek jazz-rock arrangements and steady jams that, kooky vocals and free-jazz freakouts excepted, make for some damn good work music. Each of these three songs feels like its own play, with multiple arcs, intermissions, and eventually, the grand finale. The best of the bunch? "Vilna," a 12-minute epic that sounds like Steely Dan in a state of spaghettification (and before you ask, yes; that's a thing.) If you play Weidorje loud enough, maybe the aliens will come down to hear what all the fuss is about. I'm willing to bet they like it.
Artist Submission
I could burn this whole Wednesday album for my crush and save myself some curatorial effort; it's got all my tried-and-true mix tricks. Like when feedback squalls and big chords fill out a sweet top melody. Or when the lead singer sounds lazily pitch perfect, sweet when their words are scary, and muscular in their restraint. Or when tape hiss and toy keyboards blend dizzily. The Asheville sextet's second album, I Was Trying to Describe You to Someone, centralizes noise in its delicate arrangements, letting blown out lap steel take the lead over picked patterns that swing from Swirlies to Sparklehorse to plain chaos. Frontperson and songwriter Karly Hartzman narrates Americana vignettes about faith, fear and power, set against small town scenery – billboards, tall grass, parking lots, filling stations. Her storytelling impulses make sense considering the album and one of its songs are named for Richard Brautigan shorts; the band's self-descriptor of "countrygaze" makes sense, too (see: "Love Has No Pride (Condemned)," a Bonnie Raitt nod with time signature changes.) In high school I made a mix for a classmate, and she told me all the songs sounded too similar. But I think she got into Ayn Rand in college, which kind of invalidated her critique. And anyway, I don't have a disc drive anymore. Guess I'm just gonna have to keep Wednesday's cassette all to myself.