SEVEN ESSENTIAL RELEASES
This Week's Essential Releases: Belgian Experimental, UK Hardcore, Britpop and More
By Bandcamp Daily Staff · March 13, 2020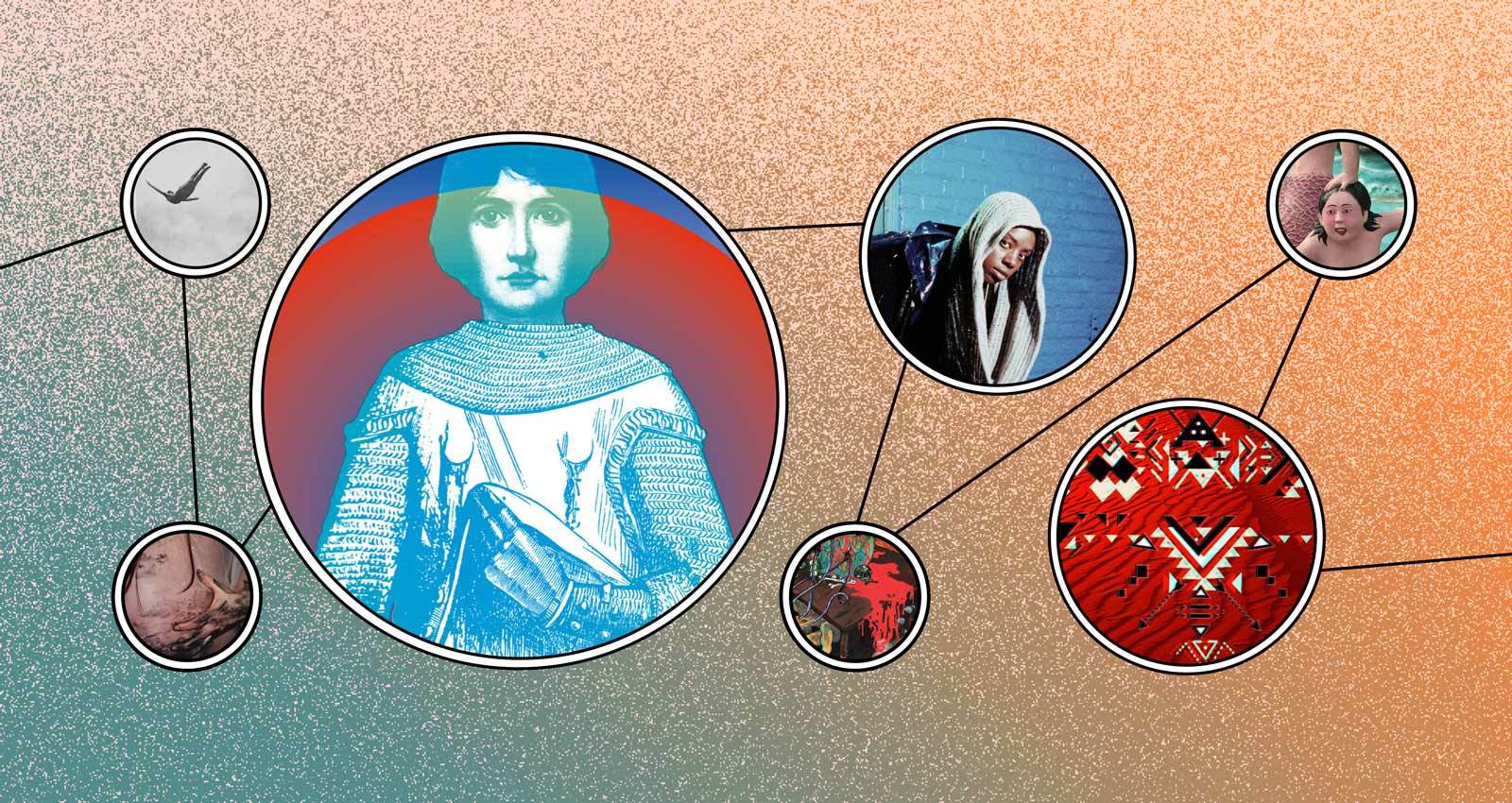 Welcome to Essential Releases, our weekly roundup of the best music on Bandcamp. Each week, we'll recommend crucial new albums that were released between last Friday and this Friday, plus pick an older LP from the stacks that you may have missed.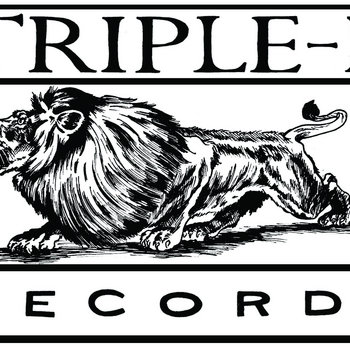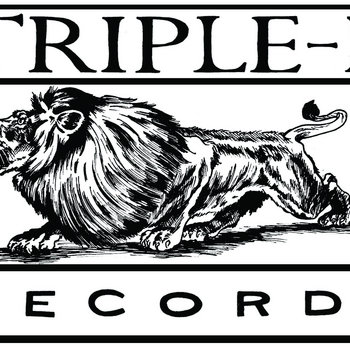 Merch for this release:
Vinyl LP
Hungry for sick-ass riffs and hair-raising screams? Have some Big Cheese. The Leeds-based band, which comprises current and former members from several high-profile UK wrecking crews—Higher Power, Blind Authority, Shrapnel, Violent Reaction, and Rapture—make turbo-charged hardcore, the kind that makes you want to flip tables and throw bottles and flip off that one dude ahead of you in the grocery line who's hogging all the toilet paper. Following several demos and the 2017 EP Aggravated Mopery, the lads have cut the ribbon on Punishment Park, a tight, tough debut that channels their pugnacious passions into some of 2020's most satisfying rippers yet. "Pennine Scrubs" establishes the lacerating tone straightaway, a razor-throated death-knell punctuated with classic two-step grooves; things grow even more brutal from that point onward, their melee sustained by '80s-metal solos ("Mad at the World," "Tower to the Sun"), pogoing choruses ("IFMB," "Write Off"), and at one point, even pissed-off kiddos ("Tired Children in D Minor"). If you're a punk fan, do yourself a favor and give Big Cheese some of your hard-earned cheddar. It's a most worthwhile investment, I promise.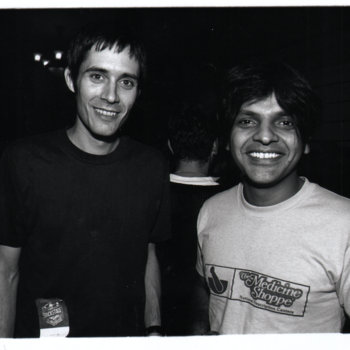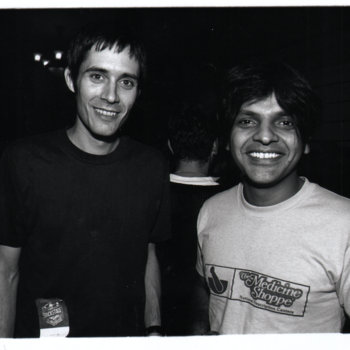 Merch for this release:
2 x Vinyl LP, Compact Disc (CD)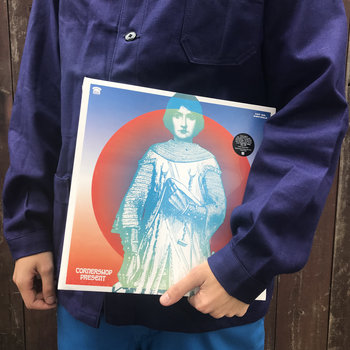 The world is on fire, but at least England is a Garden, or so say Cornershop on the British indie band's first record in eight years. Though the title might have been bestowed with tongue might be planted firmly in cheek, this ambitious, genre-melding release makes jubilant use of enough British popular music tropes to render it a fitting description of what is found therein. A little Brit Pop, some Rolling Stones, a bit of Primal Scream psychedelia, lots of glam rock boogie, and of course the ever-present Beatles smiling benevolently over the whole affair might sound like a recipe for a type of dreary and backwards-looking nostalgic mush, but England is a Garden feels of-the-moment and joyful, even when the subject matter is brutally dark and straightforward as on the ultra catchy, anti-nationalist anthem Everywhere That Wog Army Roam"—perhaps especially so.
Merch for this release:
Compact Disc (CD), Vinyl LP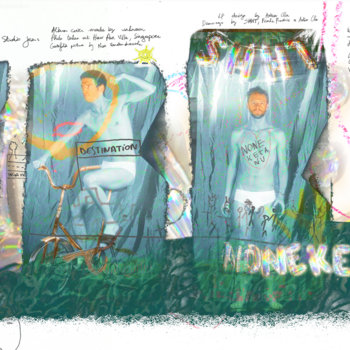 An unstoppable pandemic, widespread economic strife, Sarah Palin performing "Baby Got Back" on primetime television dressed in a bear costume: it's been a fucking awful week, folks, and things are going to get much worse before they take a turn for the better. That most aspects of this slow-moving hurricane of a clusterfuck—this aggressive unknown—are beyond our individual control (with the exception of #flattenthecurve, PLEASE WASH YOUR HANDS, DAMMIT) is precisely what makes it so terrifying. Maybe that's why, even in these these uncertain, self-quarantined times, experiencing all-out musical insanity (especially of the joyful variety) has become not just a coping mechanism, but a form of self-care. And Noneketanu, the new effort from Belgian experimental rock band Shht, certainly fits the bill: a joyous, off-kilter equation of auto-tuned vocals, jazzy brass, plunking xylophones, prog synths, and more, which adds up to what the band calls "polka rave." Standard Oom-pah-pah rhythms get flipped, contorted, and funked on "Talk About," whereas early-half standout "Morning Coffee" cruises on a lush, breezy palette of synths and flutes. But the band save their best for first with "Hello? Hello!," a nearly nine-and-a-half minute, psych-spangled rock suite that hits like a combination of XTC and Anamanaguchi. What exactly is going on here? I don't know. But we could all use a distraction.
Merch for this release:
Vinyl LP, Compact Disc (CD)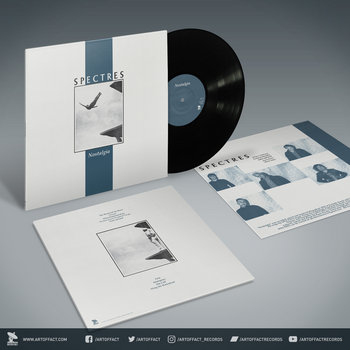 In early 2013, my old band played a show with Spectres, who were, like us, slightly ahead of the curve of the dark post-punk revival. It was near the end of a rough tour for us, I was starting to get the flu, but they were magnetic, pure fluid energy. I was in awe of how easy they made it look. In the intervening years, they've only gotten better. Nostalgia, their latest, should disabuse anyone of any notions they might have that Spectres look too far backward to look forward. Their songwriting has always been strong, here the production is able to match up, taking songs like opener "The Head and the Heart" to transcendent places; the rev-up from the breakdown on the latter half, where synth lines bloom into a spiraling guitar solo, feels like spring arriving ("The worst is over," vocalist Brian Gustavson repeats). More straightforward deathrock fare, like the arrow-sharp forward motion of "Insurgence," slots in neatly alongside dreamy pop like "Fate," which flips a verse clearly indebted to New Order into a big ballad chorus with just the right balance of bombast and tenderness. Every move is perfectly executed, and yet the emotion behind it feels genuine. If you, like me, find great comfort in this style of music, may you find it here, in the hands of a band who clearly loves it just as much as we do.
Merch for this release:
2 x Vinyl LP, Compact Disc (CD)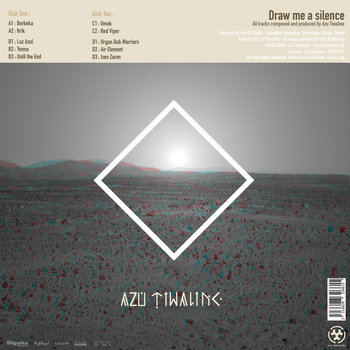 Draw Me Silence Part 1 is the debut record from Tunisian producer Azu Tiwaline. Opener "Until The End," begins with a percussive beat paired with fading conversation and slowly ups the ante; adding drums and discordant electro sounds. The album's first single, "Itrik" starts slow with ephemeral rhythmic chanting at the top before phasing into disparate sounds; like dragging chains and a baby's cry. Closing song "Red Viper," begins with a rough, industrial beat interspersed with before ending with distorted chanting—acting like a darker version of "Until The End." Tiwaline's style is minimalist and repetitive—recurring polyrhythmic beats make up the backbone of each song and she draws inspiration from Berberian and Saharan trance music. The result is eclectic musical experience that shows Tiwaline's singular vision.
Merch for this release:
Vinyl LP, Compact Disc (CD)
Colt, the first solo record from Hilary Woods, glowed like a candle in a distant window at night. The mood was dark, to be sure—the synths minor-key, Woods's voice somber and quiet—but there was a sense of tranquility at its core that was calming. The mood is immediately different on Birthmarks; opening with a throbbing, industrial bass rhythm and slowly groaning cello, "Tongues of Wild Boar" sets the stage for an album that feels like a journey through Grimm's original fairy tales—the versions where the witches sometimes win and the wolves live to fight another day. There's a reason for this: much of the record deals with Woods revisiting past traumas as a way to discover who she is, and though she writes about them using coded language, the imagery throughout is the stuff of Bosch paintings. The music follows suit: recorded with Norwegian noise artist Lasse Marhaug, the album alternates somber balladry with big, staticky blasts of noise ("Through the Dark, Love") churning, open-ended drone ("Mud and Stones") and clawing musique concrete ("Cleansing Ritual"). It's a record that pushes Woods past the gothy synth balladry of her last LP and straight into the realm of avant-garde music; every minute is fascinating to behold.
Back Catalog
Dua Saleh
Nür
Merch for this release:
T-Shirt/Apparel, Cassette, Vinyl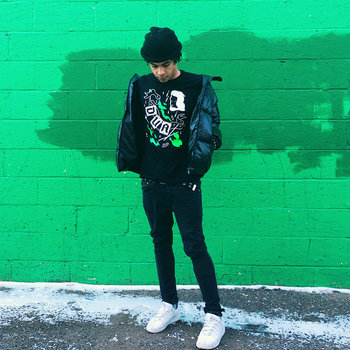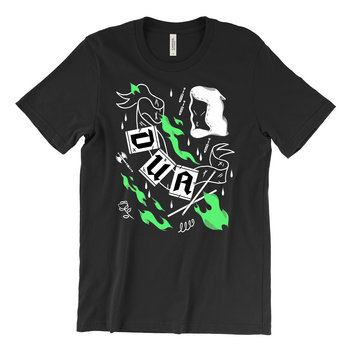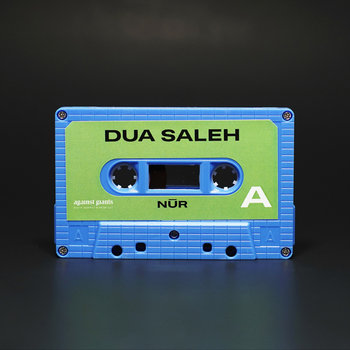 Nūr is the debut album from Dua Saleh, a non-binary Sudanese poet and rapper based in the Twin Cities. Lead single "Sugar Mama" is playful and full of sharp-tongued braggadocio—it's also endearingly fun and unafraid. "Warm Pants," is full of palpable yearning coupled with a deceptively upbeat, modern production and the closer, "Kickflip," showcases Saleh's range for experimental wordplay. Throughout Nūr, Saleh builds narrative worlds within each song and has a poet's sensibility for the economy of words. Every phrase does work, if not overtime, to execute Saleh's vision. Nūr means light in Arabic, Saleh's first language, and it seems fit for an album that gives listeners a look into Saleh's very bright world.