SEVEN ESSENTIAL RELEASES
This Week's Essential Releases: Dance Punk, Indigenous Folk, Texas Rap and More
By Bandcamp Daily Staff · April 02, 2021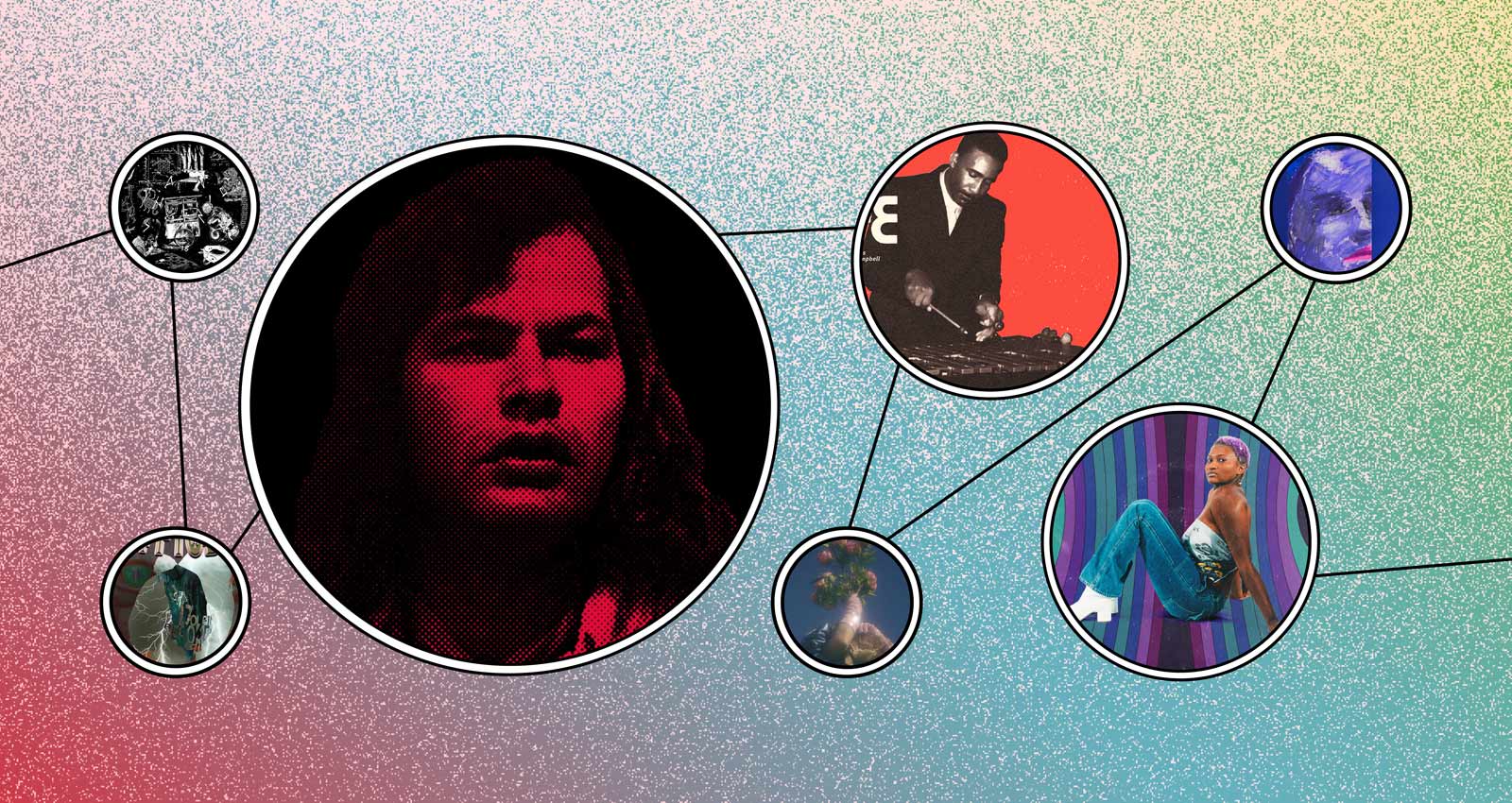 Welcome to Essential Releases, our weekly roundup of the albums that we can't stop playing, and that we think you need to hear.
Merch for this release:
Vinyl LP, Compact Disc (CD)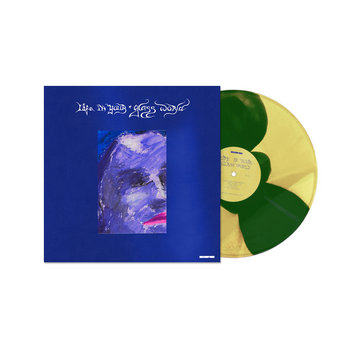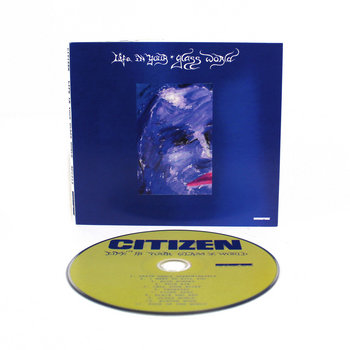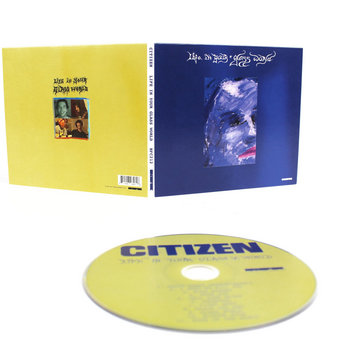 Citizen have cycled through various forms of guitar music over the span of their ten-year career, leveling up from a melodic hardcore band to perhaps the most FM-friendly indie powerhouse on the Run For Cover roster. For their self-recorded fourth album, Life In Your Glass World, the Ohio band have refined their palette yet again, prioritizing rhythm over melody and danceability over aggression. In other words, dance punk is back, baby, and these guys have mastered the strokes: songs like "Death Dance Approximately," "I Want to Kill You," and "Call Your Bluff" are four-on-the-floor head rushes full of skittering snares and synth squiggles, and they even venture into sample-driven lo-fi territory on "Fight Beat." These songs aren't exactly treading uncharted territory, but on a dynamic level, Citizen's zeal and vigor is hard to ignore, and for much of this album, damn near impossible to resist. I'd call it a win.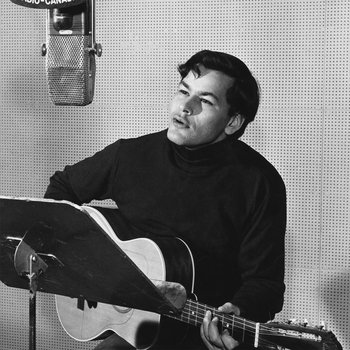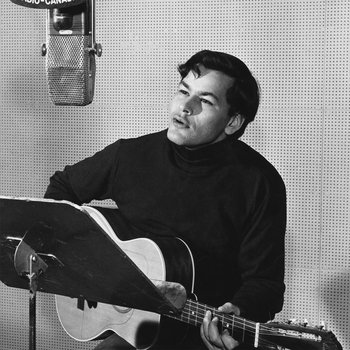 Creation Never Sleeps, Creation Never Dies: The Willie Dunn Anthology, Light in the Attic's compilation of the music of Canadian First Nations songwriter, poet, and filmmaker Willie Dunn, is a revelatory portrait of an artist for whom politics were inseparable from art and fame at the expense of staying true to oneself was never an option. Lissome and lovely, Dunn's music could be compared to many artists who were pushing the folk tradition forward in the '60s and '70s—Bert Jansch, the Grateful Dead, and of course Pete Seeger come to mind at various points throughout Creation Never Sleeps, Creation Never Dies—but they all seem vaguely belittling to Dunn's searing, heartbreaking work. Throughout 22 gorgeous tracks, Dunn explores everything from the racist history of the Canadian residential school system ("Charlie"), documents the lives of historical figures that double as an indictment on the treatment of Indigenous people ("The Ballad of Crowfoot," "Louis Riel"), and uses the land itself as a metaphor for both suffering and succor ("Nova Scotia," "Pacific.") If folk music is, at its core, the music of the people, Dunn is one of those artists whose music asks, "Which people, exactly?" and then answers its own question with the language of poets and the mind of a genius. "Essential" is an overused word, but Creation Never Sleeps, Creation Never Dies is exactly that. 
Merch for this release:
Vinyl LP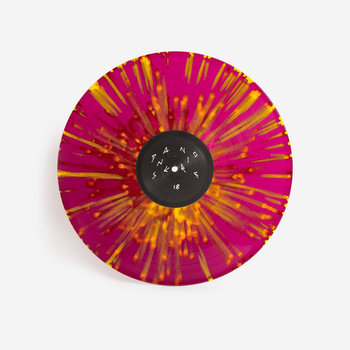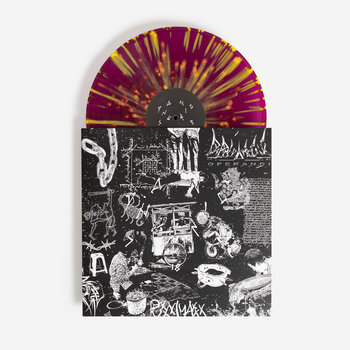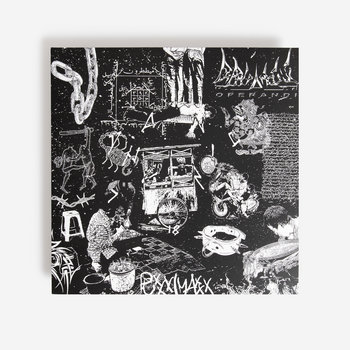 The two members of the Indonesian group Gabber Modus Operandi met in their local punk scene—Kasimyn, who would DJ before local shows, had a fondness for spinning everything he played at 200 bpm or higher while Ican Harem would scream and dance along in the crowd. That visual makes the perfect entrypoint for their 2018 debut PUXXXIMAXXX, which has just been re-released by the Swiss label Danse Noire. Actually, that's assuming there is any perfect entrypoint to PUXXXIMAXXX. A better one might be to open 28 different browser tabs, each pointed at a different YouTube page, and then press play on all of the videos at once. Songs like "Nyonyon Rangda" are psychedelic head-trips, with drums scrambling along at 400 miles per hour as a series of electronic tones blink and sputter in the air above them. "Hey Nafsu" loops a local chant over a rhythm track that sounds like a heart attack in progress, and "Balap Liar" is a relentless onslaught of tones: lunging, spear-like high-end, throttling sub-bass, chaotically scrambling mids. On "Jathilan Titan," a sizzling synth line darts atop a frenetic rhythm track that feels directly inspired by the hectic rhythms of footwork. The whole thing is a dizzy, adrenalized rush—a marathon of sound and color that whizzes by at light speed.
Merch for this release:
Compact Disc (CD), Poster/Print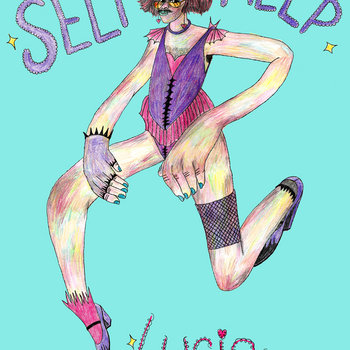 As Oblivia, New Orleans' Local Honey described herself in 2017 as a "noise diva," making gorgeous, challenging electronic music that used dissonance and the deep warping of familiar pop forms to meditate on queer realities. The next step in her evolution as an artist comes with a name change—to Lucia Honey—and a hard turn directly into the pop lane. This means ebullient club cuts, as one might imagine, like bouncy shout-along opener "I'd Rather Be at the Chiropractor" (which features performance artist Elliott Reed) and "Club Is the Church" (which features YAKA and is a fluid fusion of industrial, trap, and trance elements with vocals so heavily processed they smear into a sort of instrument unto themselves). But it also means haunting guitar-driven songs like "Drug-Resistant Gonorrhea of the Soul," which features Hurray for the Riff Raff's Alynda Segarra, EBM/minimal-synth-flavored tracks like "Hounds of Bareback," which features Bustié, and oddly dreamy, beautifully surreal pieces like "In Lieu of Sleep." Honey's work has always contained a real sense of joy and infinite possibility to me even in its darkest, most difficult moments, and that feels lifted to the surface throughout Self Help, which especially hit me hard this week as I reflected on what it means to be both a hypervisible trans person and someone who leans hard on—and is always trying to strengthen—the queer community I have. Rarely is music so fun, so smart, so adventurous, and so emotionally affecting all at once.
Merch for this release:
Cassette
When the Dallas rapper Lord Byron emerged almost a decade ago, he quickly proved himself a master of many lyrical styles, timbres, and cadences. Projects like Dark Arts V.2 and Digital Crucifixion suggested an allegiance to Lyricist Lounge-style open mics, and We Kill Cowboys, So Death Rides A Horse. skewed closer to Southern rap canon. But then Kryptonyte released in 2018, and not only was it one of the year's most surprising albums, it was a pitch-perfect celebration of old gangsta rap records, down to the garbled cassette hiss and bleak piano-laced beats. B4 FYODOR, dubbed a "pre-album," continues in that vein. Featuring Liv.e (as her alter-ego Jade Fox) and Pink Siifu, it has the same fluidity as Kryptonyte, but Byron is the star—his unflinching rhymes, coupled with Ben Hixon's beats, make an intriguing mix. Songs like "Hands" and "Hello" have an old soul aesthetic; Byron matches the sound with equally nostalgic recollections. "Remember when we used to hop over gates," he spits. "Remember when we used to switch up the plates." On "More Pay," he reflects on how he's come a long way from lean times. B4 FYODOR is a great entry into the world of Lord Byron. If this is the pre-album, I can only guess what the full thing's gonna sound like.
Jordan Occasionally
Indigo
Disco, dancing, and desire are the three pillars of Jordan Occasionally's debut. On Indigo, the Memphis-based neo-soul artist takes listeners along for a ride that includes late-night parties and unrequited crushes. The disco throwback "Issaparty" is one-part party anthem and one-part love song. "Let me grab some lip gloss off your lips/ Oh you taste like Mary J and regrets/ Said this is a night that you won't forget/ Issa party tonight," sings Jordan on the vibrant opener. The saxophone backed "Set the Mood" is soft and sweet and the sensual "Under Cover" tells a story of burgeoning love: "Hope I'm not coming on too strong/ But can I kiss you / I've wanted to for so long," they sing. The album ends with the upbeat "Don't Stop" which envelopes a call to action in a dazzling disco beat. Indigo is a fun listen and a good look at Jordan's unique sound.
Philly soul, with its emphasis on string and horn arrangements, made a name for itself in the early '70s as a producer's sound, but the singular talent of Emanuel "Manny" Campbell is a stand-out. In a single day in 1970, the young producer, with the help of the Sigma Sound Studio backing band (later MFSB), laid down 10 tracks spanning symphonic soul, straight-up funk, uptempo Motown-style singles, and quintessential sweet Philly soul. The former vibes player, coupled with the jazzy vocal talents of Carolynn Porter, crafts one of the more texturally interesting arrangements in its milieu on the sexy and sophisticated "I Want You." The New Establishment, meanwhile, deal in layers of syncopated horns and wah wah guitar on the funky "Slums of the City" as The Nu-Rons ride a cinematic wave of strings to an impossibly high—William Hart of The Delfonics high—falsetto peal of "I'm a loner" above a sea of backing harmonies. Comprised of some previously unreleased songs, rare underground 45s, and alternate instrumental takes, All My Life is an overdue entry into the Philly canon.