SEVEN ESSENTIAL RELEASES
This Week's Essential Releases: Synthpop, Experimental Folk, Neo-Soul and More
By Bandcamp Daily Staff · April 17, 2020
Welcome to Essential Releases, our weekly roundup of the best music on Bandcamp. Typically, we recommend crucial new albums that were released between last Friday and this Friday, along with an older LP from the stacks that you may have missed. However, with the Covid-19 pandemic threatening the livelihood of artists around the world, we've decided to make this column a little different for the time being, and instead spotlight the records that are getting us through our time in self-quarantine, regardless of when they were released.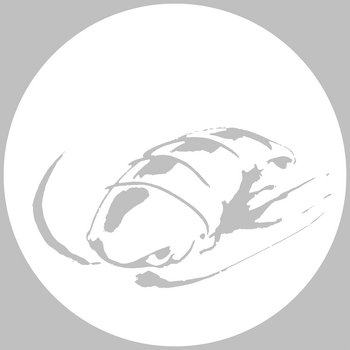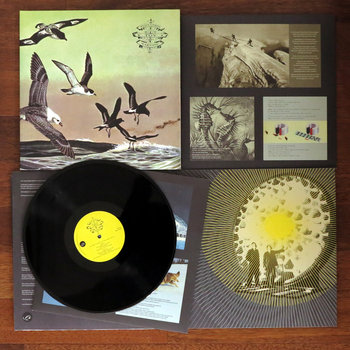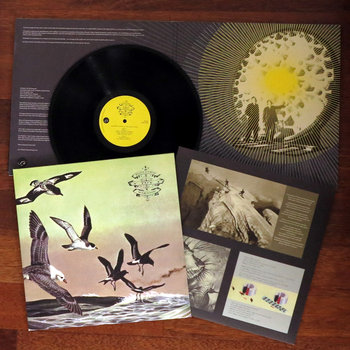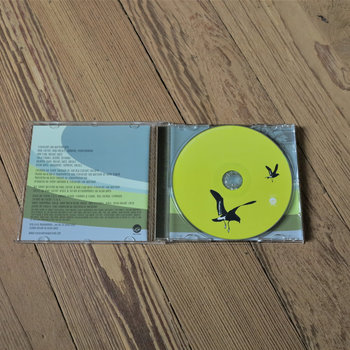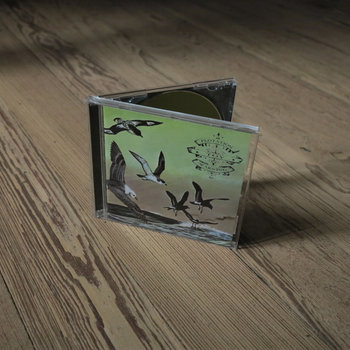 .
00:10 / 00:58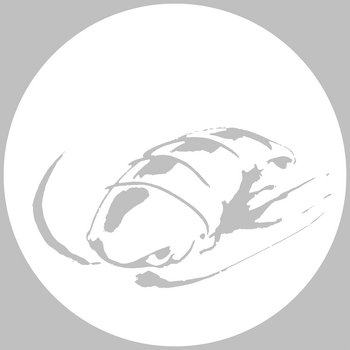 Merch for this release:
2 x Vinyl LP, Compact Disc (CD)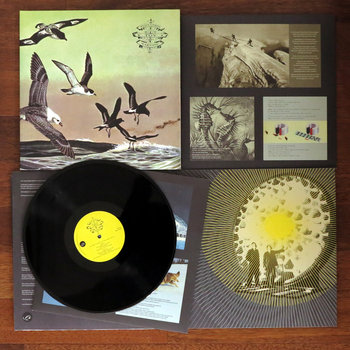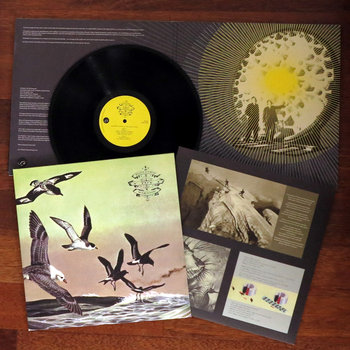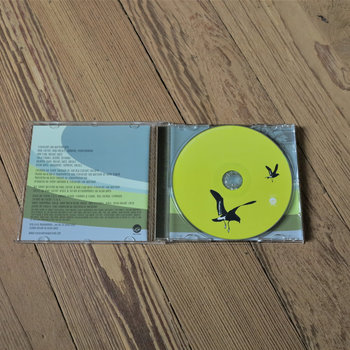 Since its initial release in 2004, Bluffer's Guide to the Flight Deck—the debut effort from Flotation Toy Warning—has become somewhat of a cult favorite among the avant-pop set; a genre-swapping classic comparable to Flaming Lips' Soft Bulletin and the Avalanches' Since I Left You. The UK band spin their longform suites tightly and delicately as spiderwebs, connecting exotica-inflected ambient to psychedelic rock, Britpop to plunderphonics, downtempo electronica to acoustic folk. These rotating accoutrements, and the dynamic articulations between them, set a surprisingly smooth pace for the marathon-length tracks (9-and-a-half minute highlight "Donald Pleasance," the ethereal two-fer "Fire Engine On Fire"). Sure, the arrangements dawdle now and again—Flotation Toy Warning are content to spend most of "Popstar Reaching Oblivion" basking in blurred synths—but they never durdle. My advice to prospective listeners: as with everything else in life, just go with it.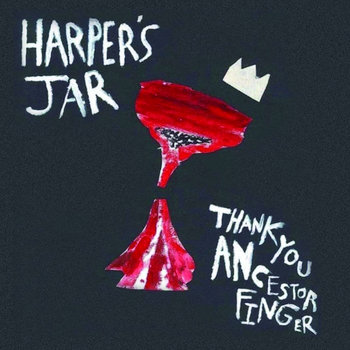 .
00:10 / 00:58
Merch for this release:
Compact Disc (CD), Cassette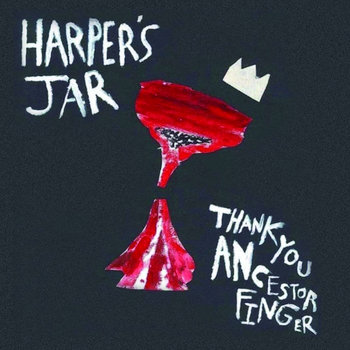 Just as rock music was getting cool/acceptable to listen to again, self-isolation hit and now bands can't even practice let alone play live. That is all to say, we might not be getting many more straightforward, Midwestern indie rock records like this one, from Minneapolis's Harper's Jar, for a long while. This anticipated absence makes me appreciate all the more the band's earnest piecing together of different forms of guitar rock, delivered with an emphasis on the '90s touchstones like grunge, jangle, and emo, usually in the same song. Yes, Harper's Jar is just brimming with ideas, and every four-minute-long track (and a fourteen minute one, which…) on Thank You Ancestor Finger takes every opportunity to try them all out, making for a record that's packed with shifts in tone, tempo, and mood, with many iterations on the loud-quiet-loud formula. Yet the band's solid, interesting songwriting and penchant for memorable hooks shines through, as on the classic college rock-sounding "Standard in 'C'" or "Home is a Roach Motel."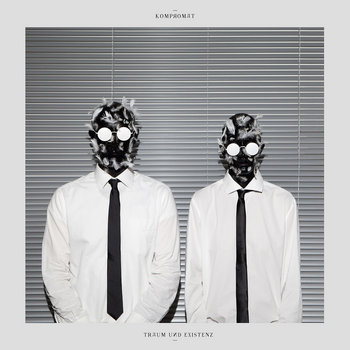 .
00:10 / 00:58
Merch for this release:
Compact Disc (CD), Vinyl LP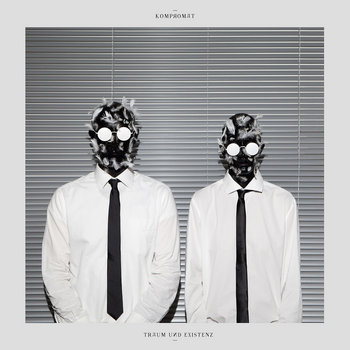 It might seem counterintuitive to some to find comfort in hard, dark music, but as I have written before, my background is in punk, goth, noise, and the rave scene, so I found myself dancing around the apartment to French duo Kompromat's Traum und Existenz this week and finding my heart better for it. Acid squelch, spare beats, shivery synths, and Rebeka Warrior's vocals, delivered in German and French, make for a compelling combination that lands somewhere between electroclash and EBM. That's not to say that Traum und Existenz doesn't have its tender moments, like the genuinely lovely "De mon âme à ton âme ['My soul to your soul']," with lyrics that reach out to a dear love in a time when the world is in crisis. (Extremely relevant to our current moment, I would say.) Upbeat, icy tracks like the striking single "Niemand," with its crisp isolated vocal bridge, and the delightfully melodramatic "Einfach da sein" can turn endless dishwashing into a kitchen goth club, and the harsher, slightly more challenging "Herztod" indicates that Kompromat has some experimental impulses lurking beneath their shiny surface.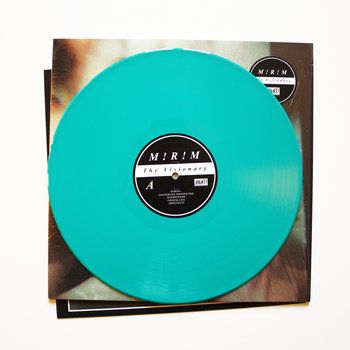 .
00:10 / 00:58
Merch for this release:
Vinyl LP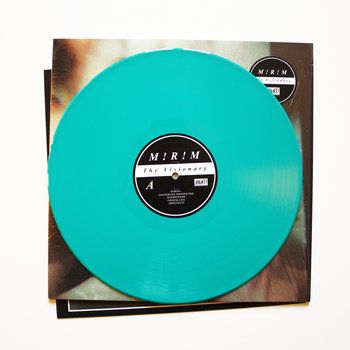 The latest album from M!R!M, the project of the dark-synth musician Iacopo Bertelli, was released via the excellent Italian label Avant! earlier this year, and it was in constant rotation for me for the first two months of 2020. His songs occupy the same territory as Molly Nilsson and the synthier end of M83, where moody, purplish electronics are used to cloak deceptively hooky vocal melodies. Bertelli submerges his voice in effects—at times, it has the warp and wobble of the cult Brooklyn band Blank Dogs—and songs like the icy, minimalist "Crystal Cave" feint toward the kind of early '80s mono-synth chillers that occupied the artier end of the New Wave. Don't be fooled though: Bertelli is a pop musician at heart, and I've been returning to this record so often lately because it reminds me not only of the world I grew up in—I was 10 in 1985—but also the world as I knew it just three short months ago. There's a comfort in that familiarity, but there's enough iciness in the music to keep it from becoming nostalgia for nostalgia's sake. "The Mercury Girl"—after it dispenses with its weird-ass spoken intro—sounds like a New Romantic ballad played back on a damaged cassette, all muddy and warped; the magnificently titled "Crucifix and Roses" has the velocity and jangle of Kiss Me-era Cure, but instead of crisp leads and bright keys, the sounds all bleed into one another, like a watercolor left out in the rain. That blurriness is what I love most about The Visionary; it warps the edges of perfection, making the songs feel both as distant and as familiar as a fond memory.
.
00:10 / 00:58
Play Vol. 1 by R&B singer Alecia Renece, is full of delightful acoustic covers of classic soul songs. A Washington, D.C.-area native, Renece currently lives full-time in a RV with her husband, and works as a photographer. On Play Vol. 1, her creative spirit shines through as she breathes new life into the album's six covers. Renece gives the melancholy "Change Gonna Come," an updated spin that stays true to the original's sense of longing for a better reality. Renece's cover of Lauryn Hill's rendition of "Can't Take My Eyes Off Of You," is airy and akin to a soothing lullaby. Renece ends with a double cover of The Main Ingredient's "Everybody Plays the Fool," and "Just Don't Want to Be Lonely"—an apt soundtrack for the current state of things.
Revolutionary Army of the Infant Jesus
Songs of Yearning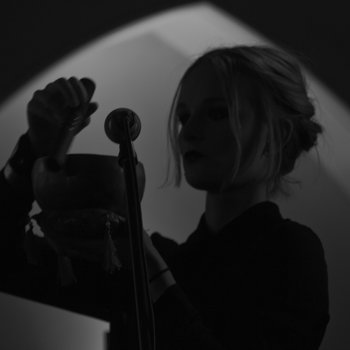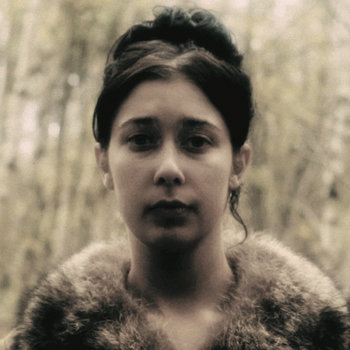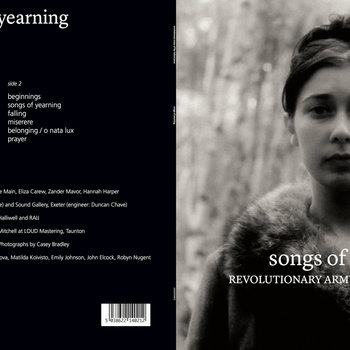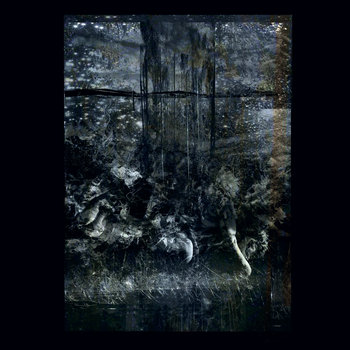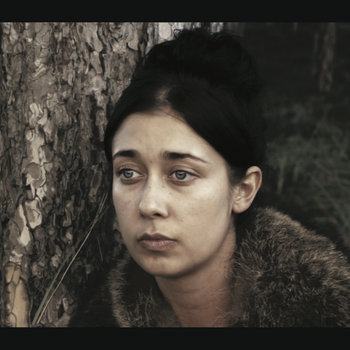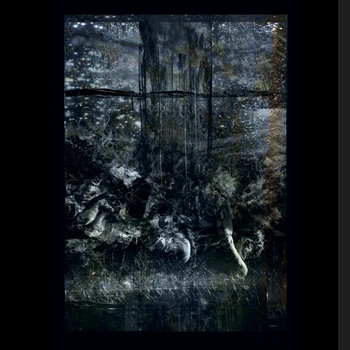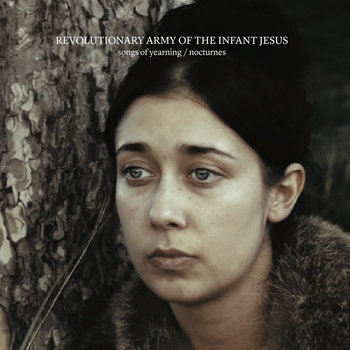 .
00:10 / 00:58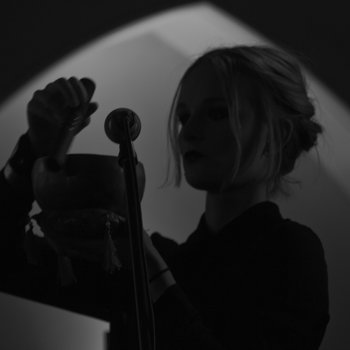 Merch for this release:
2 x Vinyl LP, Compact Disc (CD), Vinyl LP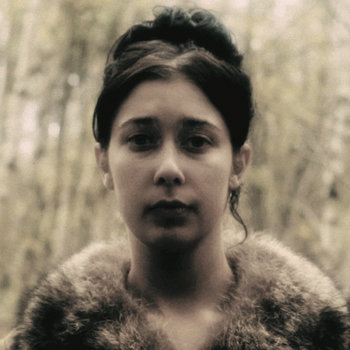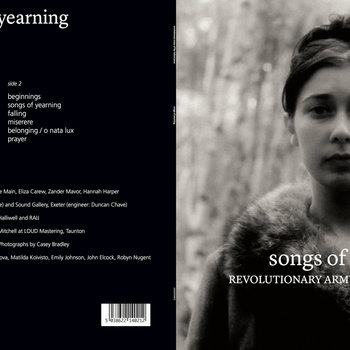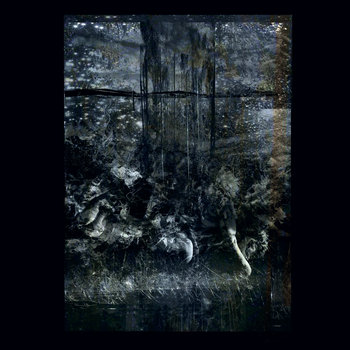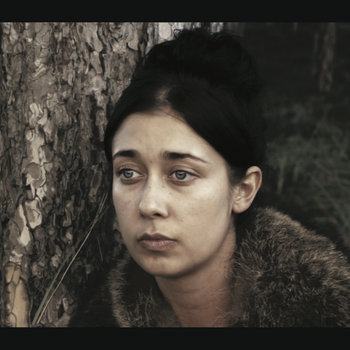 Revolutionary Army of the Infant Jesus spent the bulk of their initial run in the '90s shrouded in mystery. The group—who take their name from the Buñuel movie The Obscure Object of Desire—would materialize suddenly to deliver haunting, beautiful music in the form of albums like Mirror, then disappear again into the shadows. Since their return with 2017's magnificent Beauty Will Save the World, they've been a lot more visible—they're even giving interviews! Their latest album Songs of Yearning—which is currently exclusive to Bandcamp, and which comes with a whole second album called Nocturnes when you purchase it—is exactly the balm I need right now. Like all RAIJ records, it has roots in medieval music, religious mysticism, and the kind of stately, orchestral gothic music for which labels like Projekt were known in the '90s. The music here surrounds you like a warm bath; whether it's the tender guitar and lowing cello of the title track, the far-off pipe-organ sighing quietly in "Kontaktion (for St. Maria Skobtsova)" or the high, hymnlike vocal melody of the aptly named closer "Prayer," everything here is instilled with delicacy, beauty, and grace. It used to be that the group's enigmatic presence served to intrigue and unsettle. Now, that same soft halo of mystery provides comfort.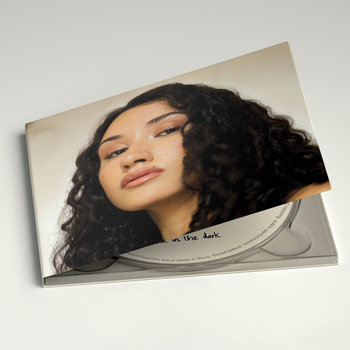 .
00:10 / 00:58
Merch for this release:
Vinyl LP, Compact Disc (CD)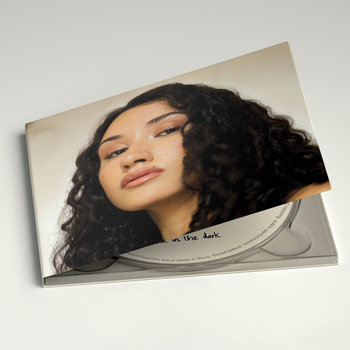 Neo-soul albums don't get much more impressive than Cleo Sol's Rose in the Dark. Filtering quiet storm's sentimental softness through glimmering jazz pianos, stacked soul harmonies, and fingerpicked bass, the rising British-Jamaican singer's second album gives her dulcet voice the backdrop it deserves, her silken finesse sharpened thanks to masterful production. The gentle touch is key: "When I'm In Your Arms" sways gently and hammock-like, string samples and silvery harp melodies lapping at her lovers' rock melodies' edges, a choreographed slow dance that carries over onto acoustic-heavy cuts like "Young Love" and "Butterfly." But it's Sol's positive spirit, as expressed in the chorus on the latter track, that distinguishes Rose in the Dark as essential quarantine listening: "Butterfly, lost in the night/ Running out of faith but your wings are still bright/ Hold on, don't you give in yet/ Your spirit's much stronger, don't you forget." Hang in there, guys.