SEVEN ESSENTIAL RELEASES
This Week's Essential Releases: French Prog, Hip-Hop, Psych Rock and More
By Bandcamp Daily Staff · April 10, 2020
Welcome to Essential Releases, our weekly roundup of the best music on Bandcamp. Typically, we recommend crucial new albums that were released between last Friday and this Friday, along with an older LP from the stacks that you may have missed. However, with the Covid-19 pandemic threatening the livelihood of artists around the world, we've decided to make this column a little different for the time being, and instead spotlight the records that are getting us through our time in self-quarantine, regardless of when they were released.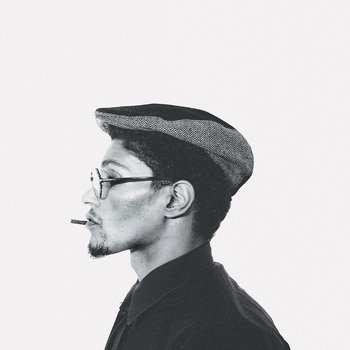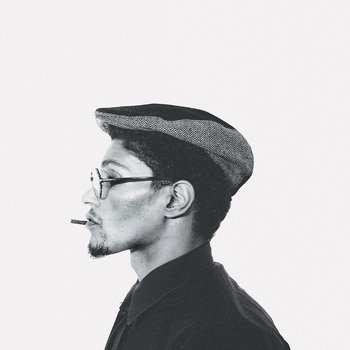 In November 2014, rapper yU and producer SlimKat—collectively known as The 1978ers—released one of the year's best albums of any genre. I'm serious. The problem was that no one knew it; the musicians didn't really promote the album, then a month later, R&B Jesus came back with his long-awaited third album and took all the attention. But People of Today is still just as incredible, a vast suite of Native Tongues-inspired hip-hop and '70s-centered soul, all helmed by yU's contemplative flow and SlimKat's excellent beats. No topic was off-limits: "Sacrilegious" rebuked false prophets, and "Without a Clue" chastised dependence on celebrity gossip. On "P.O.T. Act III," over what sounds like a Marvin Gaye sample, yU goes in on modern culture: "Dead can't die and the living can't live / Way too many options confusing all the kids / … Fun when I was young was cartwheels in the street, now these youngins 13 buyin' condoms every week." He unloads his frustration without sounding preachy; instead, he's holding onto a past that's quickly fading away. With the world spinning out of control, People of Today lands with more force than it did five years ago. It's a timeless classic that finally deserves all the flowers right now.
Daniel Avery & Alessandro Cortini
Illusion of Time
Merch for this release:
Vinyl LP, Cassette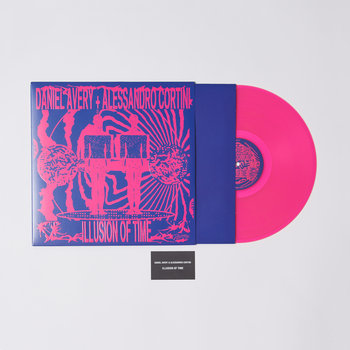 Reflecting on the death of his colleague Michele Besso in 1955, in a letter to his departed friend's bereaved family, Albert Einstein made the following observation: "Now he has departed this strange world a little ahead of me…That signifies nothing. For us believing physicists, the distinction between past, present and future is only a stubbornly persistent illusion." If some scientists regard time as a "frozen river"—an eternal, unchangeable progression of events that is simply THERE—then Illusion of Time, the new collaborative album from London producer Daniel Avery and Italian synth master Alessandro Cortini (also of Nine Inch Nails), is the sound of that eternity which lay just beneath the ice, immaculate and forceful despite a total lack of beats. Avery's warm soundscapes, fleshed out with abundant tape hiss and muffled electronics, co-mingle with Cortini's obsidian-slicked synth-gaze to sublime effect on songs like "Interrupted by the Cloud of Light" and "Enter Exit," while "Inside the Ruins" takes a doomier approach reminiscent of Tim Hecker at his most meditative. Eventually, on "Stills," Cortini's synths practically cleave the darkness clean in two, flooding the speakers with a heavenly racket; the sputtering conclusion that follows shortly thereafter paints its entropy as precarious, fleeting—but then the album starts again, the illusion swings back around, and the spell is once again cast. Now to figure out if I was predetermined to love this album, or if free will is actually a thing….
Merch for this release:
Vinyl LP, Compact Disc (CD), Cassette
The line on Born Again, the latest LP from the Ontario musician Linnea Siggelkow, who records as Ellis, is that it's her breakup album with religion. In truth, it's much more than that: while religion glancingly enters the frame—particularly on the title track—Born Again is more about the act of self-discovery, learning who you are and who you want to be, and identifying the occasionally painful steps you need to take in order to get there. Musically, the album balances the dreampop and shoegaze that defined early releases like The Fuzz with skeletal slowcore ("Shame") and folk-informed balladry ("Happy," "Into the Trees"). Siggelkow has a refreshingly no-nonsense approach to her own emotions: "Lately I have been romanticizing shit," she sings at the outset of the icy "Embarrassing," "And I guess you could say that I'm getting sick of it." Even when she's raking over personal failures, Siggelkow's voice maintains its cool, even tone. The effect is deeply calming: on the quietly determined "Saturn Return," an anthem of rebirth, guitars chug gently alongside her, occasionally building to triumphant crescendos as Siggelkow sings, "In the morning, I'll be new/ In the morning, I'll begin." It's the possibility of renewal, delivered in Siggelkow's comforting alto, that have made Born Again a mainstay on my stereo lately.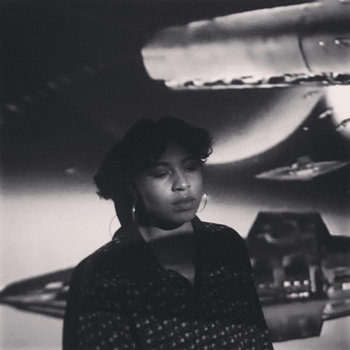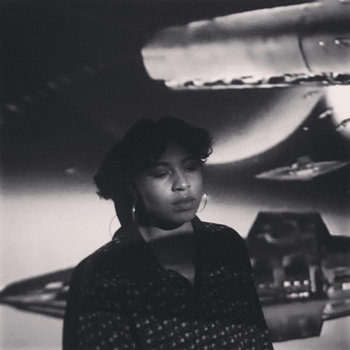 Merch for this release:
Vinyl LP, Compact Disc (CD)
Orion Sun's Hold Space For Me is a tender debut filled with songs about longing, love, and transitions. Born Tiffany Majette, the 24-year-old R&B artist hails from Philadelphia, and has been active in the city's music scene for the last few years. The lyrics on Hold Space For Me are poetic and deftly unfurl a narrative of love and lost. "Trying," tells of a brief relationship with a girl who has since moved on. "Gravity keeping me on the ground, I want to go up over the clouds, where you are," Majette sings over the track's soulful, paired down beat. "It feels good to know ya," Majette repeats over the ephemeral strings of "Ne Me Quitte Pas (Don't Leave Me)," and her yearning is palpable over the soulful percussion of "Coffee For Dinner." Hold Space For Me feels like a personal invitation to Majette's most intimate gathering of friends—where the emotions run freely with no need to hold back.
Merch for this release:
Vinyl LP, Compact Disc (CD), Cassette
Peel Dream Magazine flaunt their influences like a My Bloody Valentine badge pinned to a rain-slicked anorak on sophomore release Agitprop Alterna, but the New York group has never been coy about adopting the best bits of records we've loved since time immemorial—they're on Slumberland Records, after all. However, PDM adeptly sidestep the nostalgia trap by having actual songs and a 21st-century vision pulsing beneath the hazy effects, drone-y guitars, and lightly layered boy-girl vocals. Meticulous arrangement over pure ornamentation is the golden equation with PDM, a band which started as a sort of think-y bedroom project from frontman Joe Stevens and has grown in scope (and members) since 2018's Modern Meta Physic and last year's excellent Up and Up EP. While the overall feel of Agitprop Alterna remains hypnotic as ever, there's real tension underpinning these songs and a dynamism that keeps things cracking when the milky atmospherics threaten to overwhelm. In a time when the fate of the rock band is up in the air, the indoor kid vibes of Peel Dream Magazine are a comfort in their low-key yet luminous intensity.
Slift, from Toulouse, France, are all about the adventure; they admit as much on their Bandcamp profile, which invites listeners to participate in the group's Dungeons & Dragons adventures if so inclined. Naturally, this escapist zeal carries over into the trio's music, a labyrinthine blend of hard rock, kraut, garage, doom, and prog which sounds soaring and fantastical, in spite of the arrangements' latent weight. Slift's second album, Ummon, arrives mere months after November's debut La Planète Inexplorée, and judging by tracks like "It's Coming…"—an eight-and-a-half minute marathon powered by radioactive motorik percussion, robotic vocals, and multiple shimmering solos—their songwriting has leveled up quite a bit. "Altitude Lake" and "Aurore aux Confines" unfold as slow-motion psychedelic freak-outs, dripping with reverb and echo throughout, whereas "Citadel on a Satellite" appeases the reptile-brain with crunchy stoner riffs and Sabbath worship. No wonder people can't stop talking about this one: it's not just a record, but a whole-ass quest, led by three of the most talented, metal-as-fuck dungeon masters around.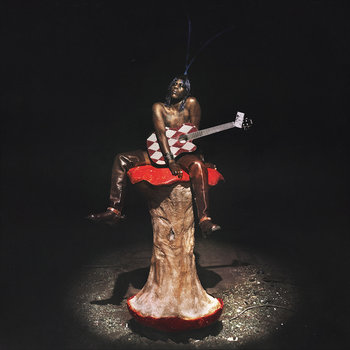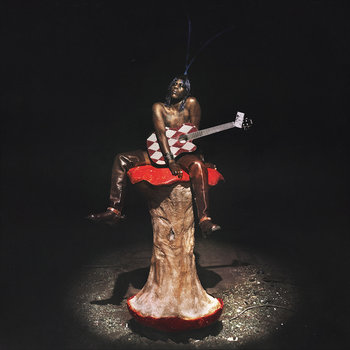 Merch for this release:
Vinyl LP, Compact Disc (CD)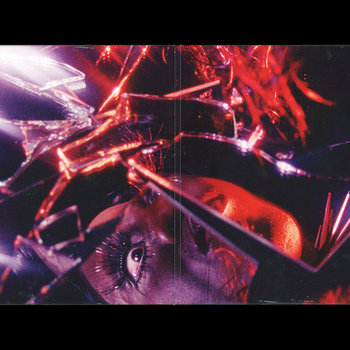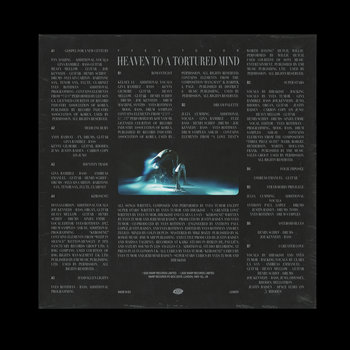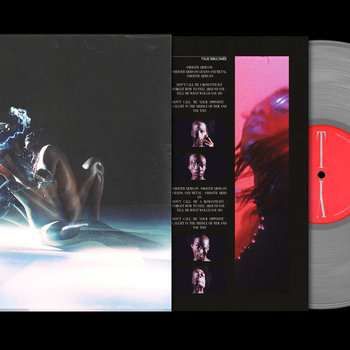 Every step Yves Tumor, aka Sean Bowie, takes feels like they've got thousand-yard boots on. Their 2018 LP Safe in the Hands of Love was a phenomenal statement—complex and evocative electronic music crackling with chaotic energy, light years from the smooth, meditative work they'd put out prior. Heaven to a Tortured Mind pushes their sound even further; it's embodied, heaving, swirling glam-psych experimentalism, shockingly accessible, nearly leaking desire (look no further than the ecstatic single "Kerosene!," a duet with the equally talented Diana Gordon, with its coiling vocal come-ons and firy guitar solos). Let me get personal here: I haven't been able to so much as hug anyone in nearly a month. And while it takes me a while to be comfortable with most people, once I am, I am a big fan of everyday touch as communication. I want nothing more right now than to be nestled against someone dear, feeling their head on my shoulder, being able to stroke their hair and kiss the back of their neck as a gentle, mundane way of showing them I love them. I'd be writing about how incredible this record is in other circumstances, but listening to this beautiful music about want and physicality is particularly meaningful at the moment. "I want to give you every piece of me/ You know you are my everything," Tumor sings on "Romanticist," their vocals pushed into the red. That statement's never felt so viscerally relatable.