SEVEN ESSENTIAL RELEASES
Essential Releases: Shoegaze, Hip-Hop, Garage Rock and More
By Bandcamp Daily Staff · May 07, 2021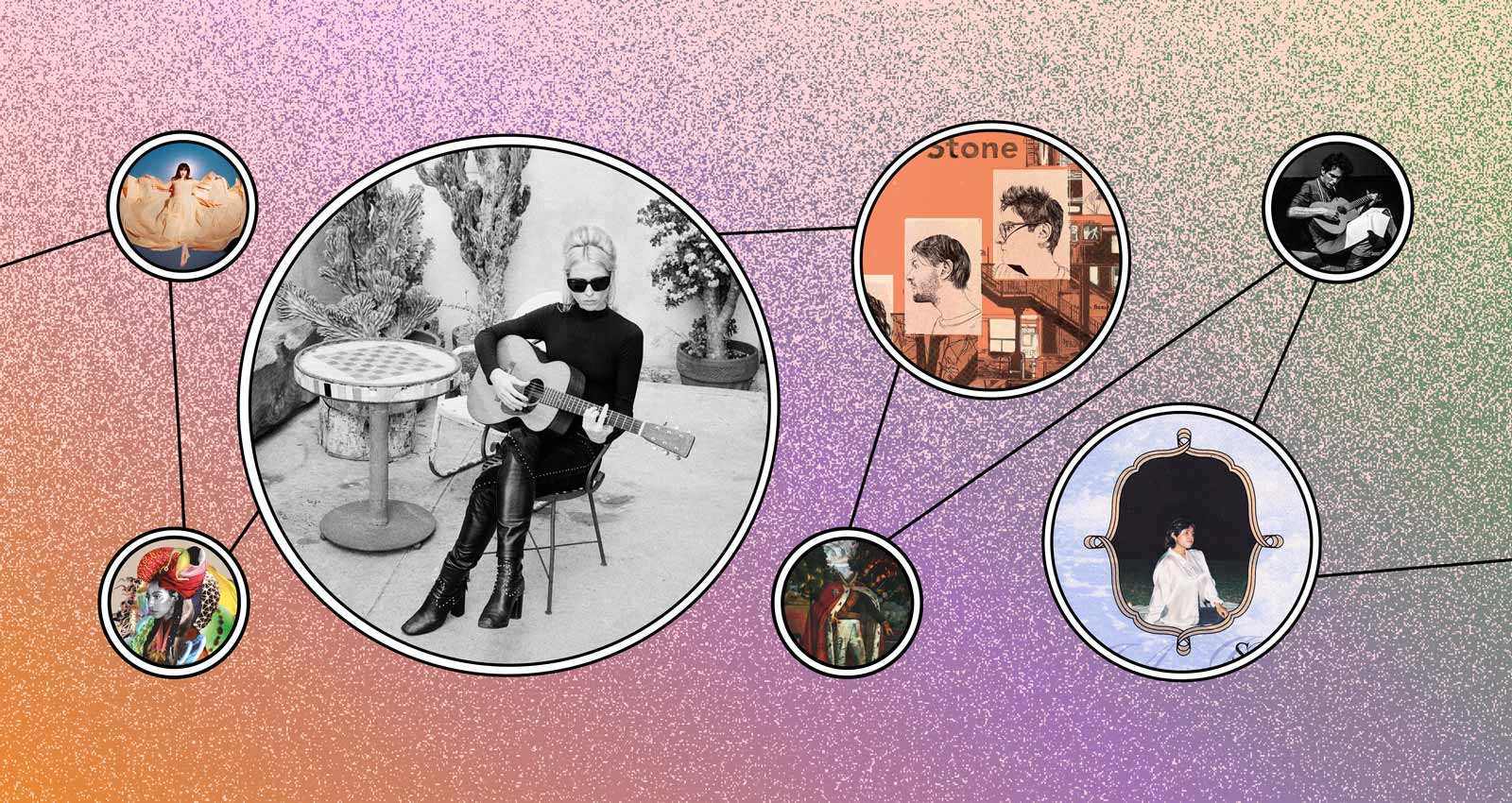 Welcome to Essential Releases, our weekly roundup of the albums that we can't stop playing, and that we think you need to hear.
Natalie Bergman
Mercy
Merch for this release:
Compact Disc (CD), Vinyl LP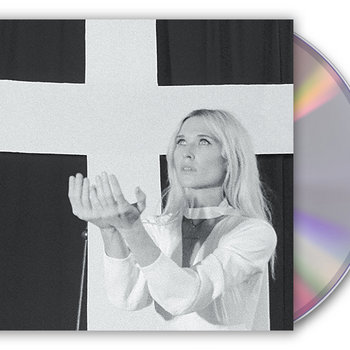 Natalie Bergman's Mercy speaks to a particular stage of the grieving process wherein one's existence has become so suffused with suffering that the only option for relief is turning to a higher power in a desperate plea to remove it. Bergman, also known as part of brother-sister duo Wild Belle, uses the musical framework of spiritual gospel as filtered through sun-dappled psychedelia (also a somewhat spiritual genre, for all its aesthetic goofiness) to work through the pain of losing her father and stepmother in a drunk driving accident; she learned about their deaths just as she was about to take the stage with Wild Belle—an unspeakably sad story she fearlessly recounts in the record's tender closing track "Last Farewell." Though the record is filled with hopeful entreaties to the power of Jesus to lift up lost souls, wrapped up twinkly 60s-tinged sounds, Mercy (which Bergman wrote, performed and mixed herself) is often at its most potent when she strips the music down to its barest essentials and her lyrics down to questions that are heartbreaking in their simplicity. On "Home at Last," she idly strums her guitar and wonders: "What is my sin, Lord? / Where is my joy?" Though some may be put off by the record's barefaced religiosity, for Bergman, there is no distinction between the healing ability of God and that of music. On Mercy, she puts her faith in both.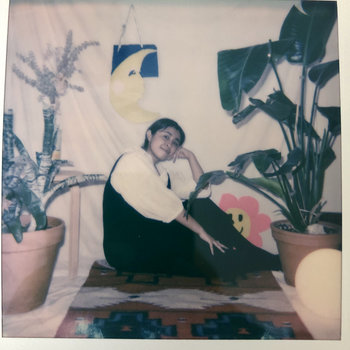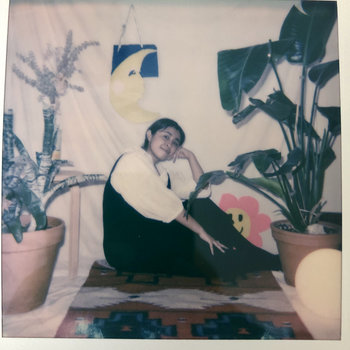 Merch for this release:
Vinyl LP, Compact Disc (CD)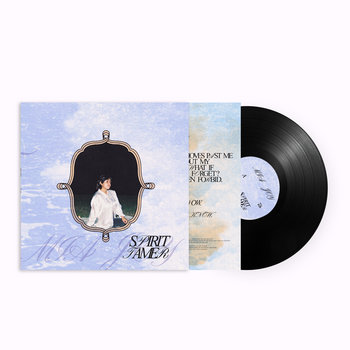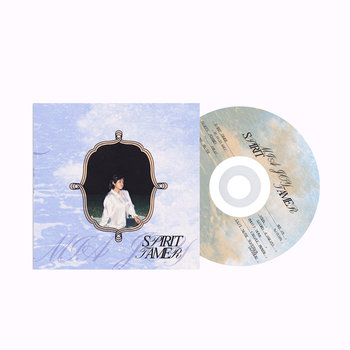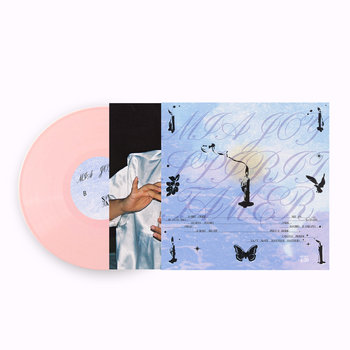 Mia Joy makes compelling and spiritual dream pop. Joy is a lifelong astrology practitioner and that sense of spiritual devotion is evident throughout her debut full-length album, Spirit Tamer. The music on Spirit Tamer is airy and atmospheric and rounded out by delicate and vulnerable lyrics. Joy's voice gracefully rides the anchoring synths and percussion that drives "Heaven Forbid". "Time moves past me without my consent. What if I forget? Heaven forbid," she sings in a beguiling voice. "Heaven Forbid" is followed by the playful and moody, guitar-laden "Freak" which is equal parts soft and declarative. The title of the lead single, "Haha" belies its sardonic and darker imagery: "I tried to keep my body in one piece. My skin, it sheds in my sleep. Turns out the joke is on me." The album ends with a simple and sparse cover of Arthur Russell's, "Our Last Night Together" which seems like a fitting end to Joy's ethereal debut.
Merch for this release:
2 x Vinyl LP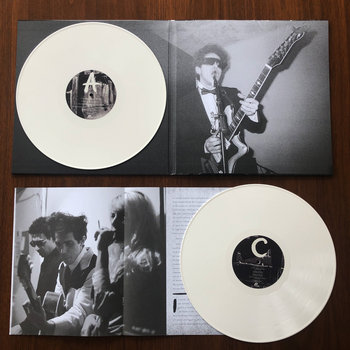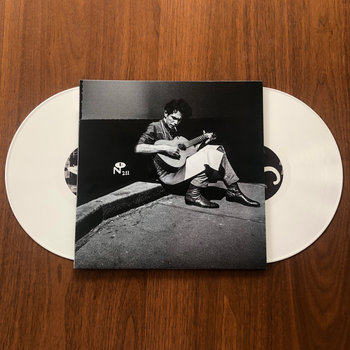 The late, enigmatic Charlie Megira makes garage music that feels flung outside time or space. In a short-lived career spanning four records in the early 21st century, the Tel Aviv guitarist both holds a mirror to the familiar sounds of '60s garage, surf, rockabilly, and post-punk, as naturally as he alienates them. Like languid, enchanting melodies encountered in a half-remembered dream or heard seeping from a wet-stoned alleyway one bleary night, there's a desolate otherworldliness that permeates his early and late career rockabilly/surf sound—think a Lynchian Santo & Johnny. A heart-wrenching spaciousness pervades the 20-track retrospective, Tomorrow's Gone, as if every tremolo-picked note, suspended in cavernous reverb, is at risk of sinking into inky black nothingness. Keeping his vocals sparse, Megira conveys forlorn earnestness evocative of outsider folk artists like Michael Hurley on "Smile Now, Cry Later," croons a Hebrew lullaby on "At The Rasco," and channels The Cramp's Lux Interior on the chilly "Alligator Man," his voice simmering in the back of the mix before taking off screeching like a bat in the night. The second half of the compilation opens with jagged guitar riffs and the thumping drum machine of the Bauhausian "Direct Exercise No. 1," signaling Megira's easy transition to a gothic, post-punk era of his career. Fans of Joy Division and The Cure will find a lot to love on tracks like "Dunkel Party" and "Tower of Tongues." 
P O T I O N S is Nasimiyu Murumba's first solo LP in seven years, created in the heat and pressure of 2020's summer of protest (she is also an activist and organizer). I've written about this before in this space, but we (as writers, as a society) tend to characterize work formed under such conditions as one-dimensionally angry, something that does a great injustice to both the idea and realities of activism; P O T I O N S is a joyous R&B record that expresses the utopian imagination necessary to envision a better world, and is absolutely indebted to Murumba's dance background (I was once a dancer, too, and I can practically see the modern choreography for a lot of these tracks). "I'm only human but I'm learning," she sings lightly on the languid, lovely "Practice," over a delicate melodic line that sounds like processed kalimba; one can imagine bodies bending, stretching, reaching, twisting, becoming. Murumba's musical career stretches across several different independent scenes—she's played with Kalbells and Sharkmuffin as well as fronting pop outfit Baeb Rxxth—and P O T I O N S has that sense of omnivorous musical adventurousness to it, her voice recalling Sade on the harp-driven "Parasite" or layered and chopped as an instrument in itself on opener "Watercolor." Sumptuously produced without feeling overburdened, Murumba glows in all of her aspects—songwriter, multi-instrumentalist, producer, singer—here. Open the windows and let the sun in.
Merch for this release:
Compact Disc (CD), Vinyl LP, Cassette, Vinyl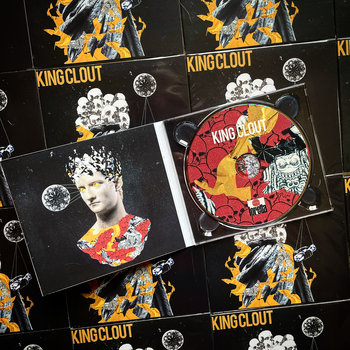 Over the course of the last few years, the Wisconsin producer Observe Since '98 has become well-known for savvy collaborative projects like this year's excellent Le Dernier Royaume—which featured verses from marquee names in underground hip-hop. Those albums loom so large it's easy to forget that he began his career with a series of instrumental LPs, a format he's continued to dip in and out of over the last 23 years. His latest, King Clout, is his first instrumental album in four years, and is also one of his best. The album attacks the feedback loop of internet fame, and the way artists can become so obsessed with achieving notoriety through a series of spotlight-grabbing stunts, they forget entirely about producing quality work. He gets his message across via pointed song titles—"The Pursuit of Happiness (and a Blue Checkmark)"; "A Life for a Like"—and well-placed samples from news reports about social media influencers. But as always, the beats are the star attraction: Observe has a knack for finding obscure sources—old French yé-yé records, Italian classical music—and flipping them to create a grim, grimy atmosphere that bypasses the same familiar "dusty crate-digging" approach to become something more like world-building. Listen to "E-Commerce," the way he splices and loops two vocal bars from a French pop record to create an atmosphere of melancholy, or how the slowed-down exotica that backdrops "Feedback Loops" makes it sound like it's being beamed in from Mars via transistor radio. The cover art—someone taking a photo of a panting in a museum with their iPhone—just drives the point home even further. King Clout is a bleak message from a world that values simulacra over identity, with suitably stark beats to match.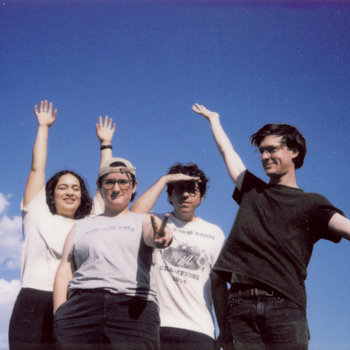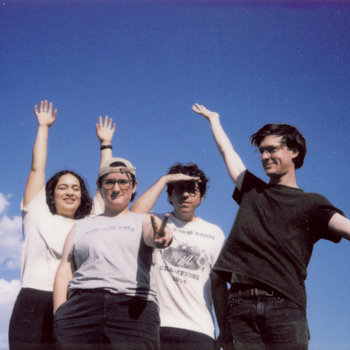 Merch for this release:
Vinyl LP, Compact Disc (CD), Cassette
Smart, sharp, and searing, Philadelphia's Remember Sports are one of the most promising guitar bands I've come across lately. Their greatest asset is vocalist and songwriter Carmen Perry, a poetic firebrand blessed with an animated, unwieldy alto, as well as a palpable empathy for the downtrodden. Throughout their new album Like A Stone, she unpacks toxic relationships in simple, dressed-down language, her narratives ultra-specific and yet universally resonant—and soldered to kickass rock hooks to boot. Take closing track "Odds Are," a robust Americana ballad reminiscent of Tusk-era Fleetwood Mac, she hones in on what is perhaps the most most painful (and to music nerds, all-too-relatable) ways to run into an ex ("I think it hurts most when I see you at a show/ With your heads pressed together and the lights down low"). Ultimately, Perry doesn't survey the wreckage so much as she reconstructs the shipwreck moment-to-moment, threading personal struggles into a universal statement of self-acceptance and mental health solidarity. Initially, the surging "Flossie Dickie" seems like a song about a failing relationship ("You're mean to me but you're not the only one;" "So distasteful/At your parents house when I hide from everyone"). Just as the guitars ramp up, Perry grows more dejected and dysfunctional—"I am tired," she repeats, again and again—unmasking the true villain of the song, and the album for that matter: herself. Even with the album's turmoiled energy, Remember Sports's muscled sound cuts through the gloom, emotionally bruised but ironclad. That's the power of self love for you.
I've always admired Anna Wise's manipulation of sound, the way she deploys echoes and looped vocals over equally far-reaching instrumentals. Though it's technically R&B, it has a cosmic aura that also takes ambient and acoustic soul into account, leading to an amorphous mix that feels eccentric without going too far left. I've also respected her creative independence: The Grammy award-winning singer could've hitched herself to the Kendrick Lamar wagon (she appeared on good kid, m.A.A.d. city and was a major part of To Pimp a Butterfly), but she stuck to her artistic sensibility, crafting the kind of esoteric work that typically eludes mainstream acceptance. Her 2019 debut album, As If It Were Forever, was one of my favorite projects that year; the industry should've paid more attention to it. For her new album, Gently Powerful, Live, Wise doubled down on the opaqueness; it was recorded inside a geodome at The Outlier Inn in upstate New York with bassist juuwah, keyboardist Joy Morales, and frequent collaborator Jon Bap. Wise and the band give new life to Forever with vast, extended grooves that further accentuate Wise's otherworldly vocal arrangements. "Juice" was a quick concluding track on the studio album; here, at almost eight minutes, it's a broad canvas for her darting falsetto. Where Forever's "Abracadabra" was a simmering ode to self-love, this version is even more pondering; the opening coos and chirping birds set a peaceful ambience. To that end, Gently Powerful is a head-in-the-clouds record on which Wise skillfully navigates the space between fantasy and reality, territory she's owned her entire career.