SEVEN ESSENTIAL RELEASES
This Week's Essential Releases: Ethio Jazz, Sample-Punk & Country
By Bandcamp Daily Staff · May 19, 2017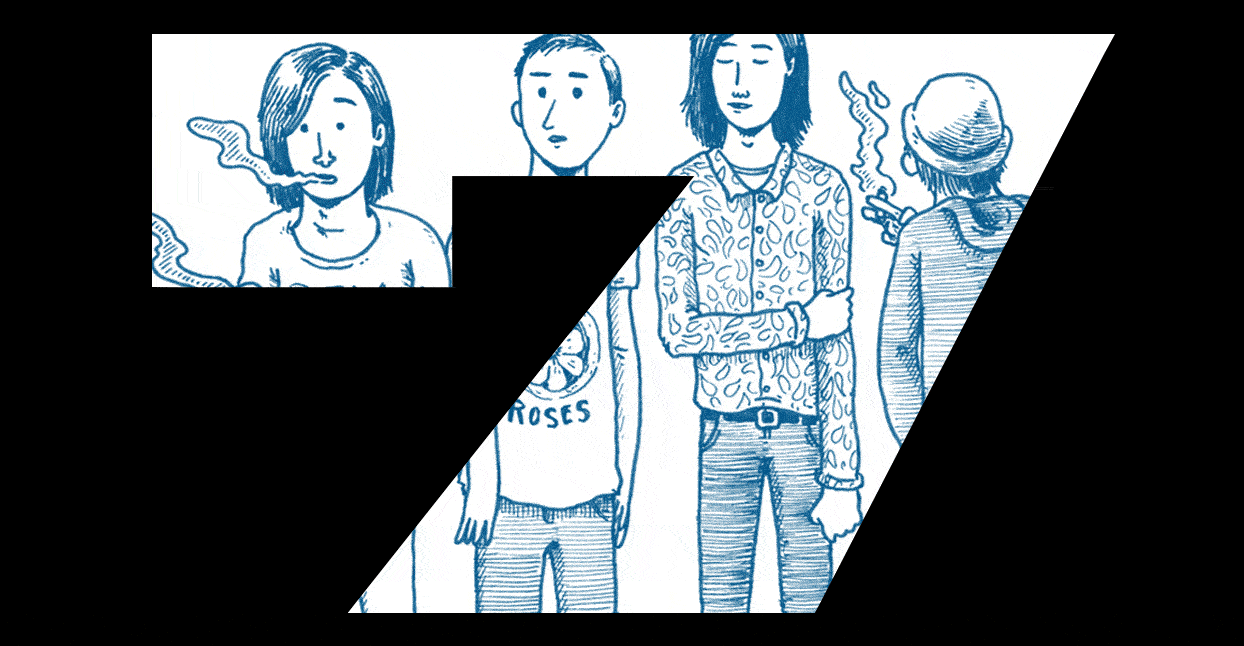 Welcome to Seven Essential Releases, our weekly roundup of the best music on Bandcamp. Each week, we'll recommend six new albums, plus pick an older LP from the stacks that you may have missed.
Casey Dienel, Imitation of a Woman to Love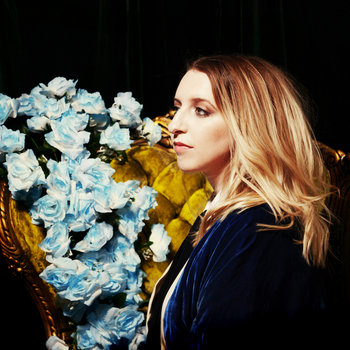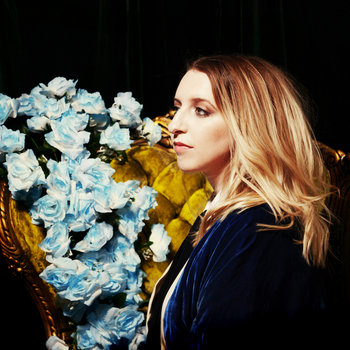 There are too many great, cutting lyrics on Casey Dienel's first record under her own name after years recording as White Hinterland, but when pressed, I'll start with this one from "High Times," about a furtive hotel one-night-stand "Not too deep down inside lives a man who behaves/ like Rock Hudson on Spring Break/ and this hotel's like coming down from a cleanse/ after a week living on juice, you'll only want cake." In our feature story on Dienel, she emphasized how important it was that the sexuality on the record be described in earthy terms, and that same wit and savviness turns up throughout Imitation (another good one: "You spelled 'I love ya' with a 'y' and an 'a.'") But Imitation, with its irresistible pop hooks and neon-bright synth backdrop—is about much more than hooking up. In the devastating closer "Paper Mache," Dienel sings, "There'll always be someone pretty and young to replace us when they're done," and the resignation with which she delivers the line cuts to the quick. Landing in a sonic middle ground somewhere between Kate Bush and Rihanna, Imitation is one of the smartest and most ecstatic pop records of the year.
—J. Edward Keyes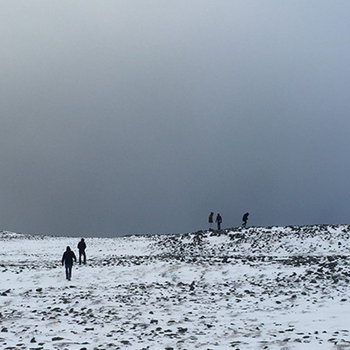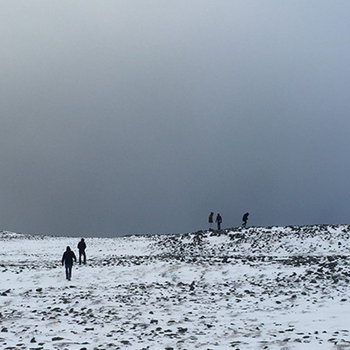 Merch for this release:
2 x Vinyl LP, Compact Disc (CD)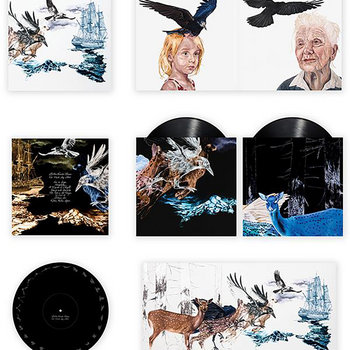 Do Make Say Think avoided the heavy, meandering drone of their post-rock colleagues in the mid '90s through the early '00s and instead produced clear and confident instrumentals closer to Explosions in the Sky than Godspeed You! Black Emperor. Stubborn Persistent Illusions, the Canadian rock band's first album in eight years, is a fresher take on layering as many strings as possible. The songs—especially the standout "Her Eyes on the Horizon"—are thoughtful conversations between guitars and drums that evoke a sort of serenity that can only be achieved without words.
—Ally-Jane Grossan
ISS, (Endless Pussyfooting)
The brilliant conceit behind North Carolinian post-punk duo ISS (members of Whatever Brains and Brain F≠ is that they construct their music like a lot of hip-hop producers did (and some still do), blending original guitar, bass, synths, and vocals with drums and accents sampled from other punk records. These tracks occupy the space between agitated and droll that's well-known to those of us who suffer from severe anxiety—there's a point at which, out of self-preservation, we lock up and draw back, focusing on the absurdity of the world around us rather than our own internal stress. I'm screwed becomes Well, everything's screwed up, right? David Foster Wallace, elegant at capturing that state in words, appears in reference a couple of times here. There is a song entirely manipulated out of Crass' own words, recontextualized and repurposed. And if this isn't enough to pique your interest—the songs are genuinely very good, even catchy (this will not surprise fans of either member's other band).
—Jes Skolnik
Jade Jackson's debut record Gilded recalls some of the best country-rock records of the last 20 years—Kathleen Edwards' Failer, Ryan Adams' Heartbreaker—without being overtly beholden to any of them. What all of them share is a kind of weariness with the world, but a determination to persist in spite of that (timelier subject matter, there is not). On "Back When," Jackson drives through her hometown on a bittersweet memory tour; on "Good Time Gone," a tense and gritty bar rocker, a brief dalliance causes her to reflect on emotional transience. Though it was produced by Social Distortion's Mike Ness and features the characteristically brilliant fiddle work of Nickel Creek's Sara Watkins, Gilded is a primarily a showcase for Jackson's unerring knack for high-and-lonesome vocal melodies and her effortless ability to invest every word with hope and heartbreak in equal measure—a phrase as simple as "flipping tapes in the tape deck" in "No Guarantees" feels loaded with a kind of Sisyphean exhaustion. The songs on Gilded are, ironically, caked in rust; Jackson makes each and every one of them riveting.
—J. Edward Keyes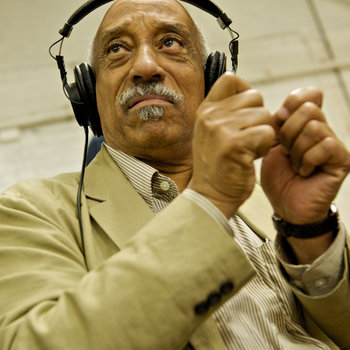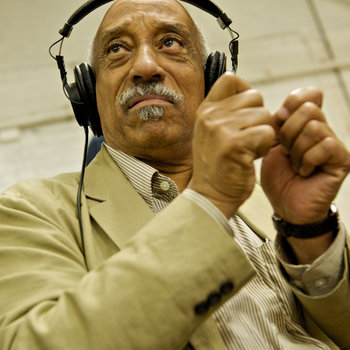 Merch for this release:
Vinyl LP, Compact Disc (CD)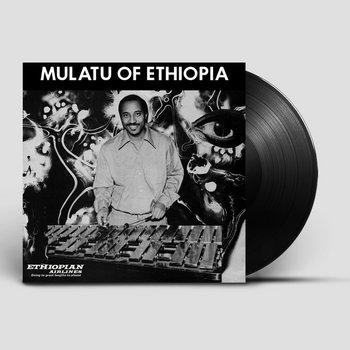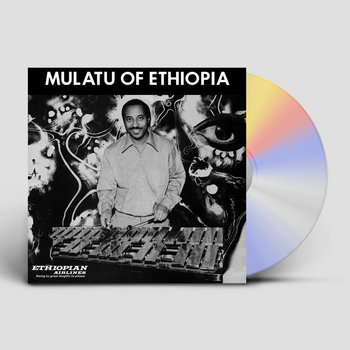 Originally released in 1972, Mulatu of Ethiopia was a sharp turn for Mulatu Astatke, who, according to Strut's Bandcamp page, was just beginning to master the nuances of Ethio jazz. "I left the UK for America and studied at Berklee College in Boston," he recalls. "I [learned] the technical aspects of jazz and gained a beautiful understanding of many different types of music. That's where I got my tools." Astatke also spent time in New York, where he met producer Gil Snapper, who helped him shape his foray into funk and soul. As a result, Mulatu of Ethiopia is a fully realized set in which Astatke truly masters his art. Though you can't go wrong with any of his releases, this one truly stands the test of time.
—Marcus J. Moore
Wavves, You're Welcome
Samples pulled from everything from surf rock to South American psychedelia make moments on You're Welcome feel like a stripped down and remixed Beach Boys record. Previous releases have dabbled in jangly surf rock and harder, crusty punk but this one is a lot louder and certainly more polished. The liner notes reveal that these 12 tracks came from 40, and that's clear by the fact that every intro, riff, and chorus is perfectly edited to be snappy and sharp. Dare I say these choruses are the only thing keeping me going at the moment.
—Ally-Jane Grossan
Back Catalogue:
Merch for this release:
Cassette
Made up of members of Fake Palms, U.S. Girls, and Elsa, The Seams are a bonafide Toronto supergroup minus the oftentimes obnoxious self-aggrandizement that usually accompanies the word "supergroup" (I could hear the shudders from this side of the screen while I typed that.) Fret not, music lover, The Seams are as humble as their name, their music hitting the sweet spot where swirly mid-80s jangle pop ala REM or the beloved Flying Nun catalogue transforms into upbeat, Slumberland-style 90s indie pop. Though the members' respective other bands all incorporate some degree of noise, The Seams go for a clean sound throughout, and their lovely melodies conjure a sense of unadorned melancholy, sincere and sweet and totally lacking in irony. These are songs about love, and they love you. When the chorus of "ADHD" melts into the shimmery bridge, so will your heart.
—Mariana Timony