SEVEN ESSENTIAL RELEASES
Essential Releases: Electronic Psych, Global Dance, Death Rock and More
By Bandcamp Daily Staff · September 04, 2020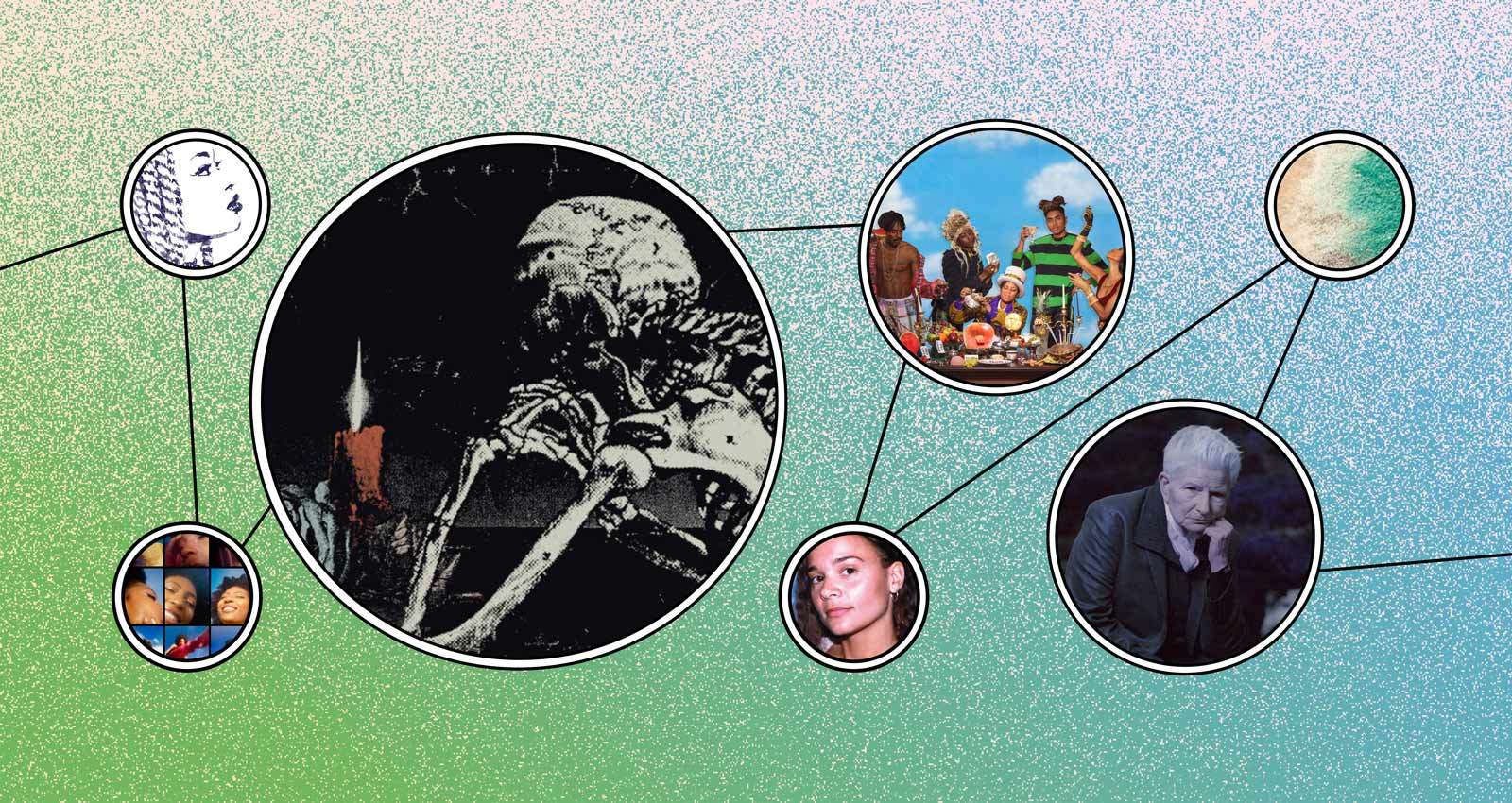 Welcome to Essential Releases, our weekly roundup of the albums that we can't stop playing, and that we think you need to hear.
Merch for this release:
2 x Vinyl LP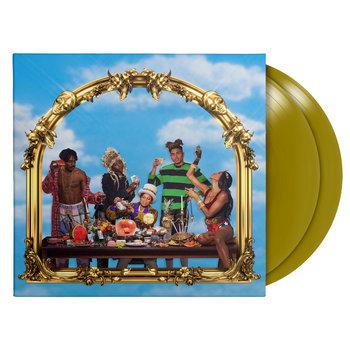 DJ, producer, and singer Aluna Francis stepped away from her popular collaboration with George Reid, AlunaGeorge, to produce her first record as a solo artist—and what a record Renaissance is. An ebullient and seemingly effortless mix of R&B, house, techno, UK garage, dancehall, and electro—among other sonic references—it's hard not to have one's spirits immediately lifted by this gorgeous record, which Francis has said is specifically and proudly in the original lineage of Black dance music. First single "Body Pump" is the perfect bridge between the '90s and today; I immediately pictured dancing to it with friends on the side of the road coming home from a faraway rave in, say, 1999. 5 AM, the car's door open and the stereo's blasting, we're in the middle of nowhere, none of us ready to come down yet—if you were raving then, you probably know the experience. It doesn't sound dated, though. Tracks like "Don't Hit My Line" and "Ain't My Business" have a smooth, self-possessed sensuality; "Ain't My Business" kicks the tempo up with a classic garage beat and Francis's vocals weaving from the front to the back in a way that highlights her strengths as a singer. She's got an incredible versatility, both as a producer and a vocalist, an almost intuitive understanding of dynamics and vocal inflection that makes her singing, even when processed through fluttering robotic filters on R&B jam "Off Guard," feel remarkably warm. The luxe, soulful ballad "Whistle" additionally shows off new aspects of her golden tone. Throughout, she sounds thrilled by her new artistic freedom rather than tenuous, as some solo artists' first steps feel; a Renaissance indeed.
Merch for this release:
Vinyl LP, Compact Disc (CD)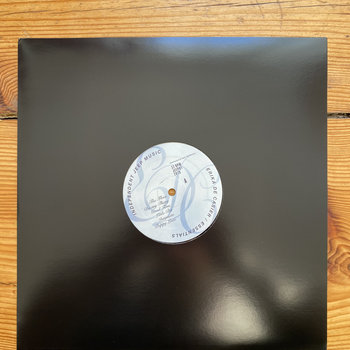 I'm continuing my nostalgia-driven R&B kick, and have had Erika de Casier's debut album, Essentials, on repeat. The Copenhagen-based Portuguese artist hits that sweet spot of Y2K-era bedroom pop and R&B. "What U Wanna Do" has an upbeat electro beat that pairs well with de Casier's short, in-your-face lyrics. Other favorites are "Space," which features a discordant electro beat that never overpowers de Casier's soft vocals, and "Do My Thing," which has a West-Coast-rap-sounding beat, over which de Casier tells listeners: "If you're not down, get out of my way." What de Casier does best is crafting a sound that is both simultaneously retro and futuristic. Her music is fun and earnest and has infectious lyrics and beats. This album is made for driving around top-down in the sunny locale of your choice.
Dead Cells
I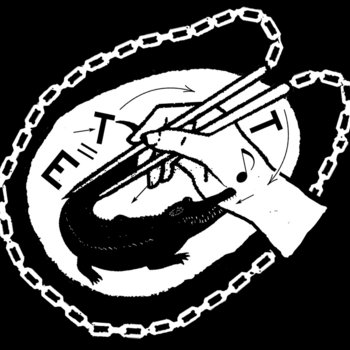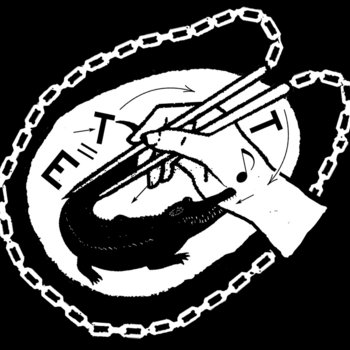 Merch for this release:
Vinyl LP
There are only two essential truths in life: 1) The song "New Church" by Lords of the New Church will continue to inspire new bands, and 2) I will love all of them. Vancouver's Dead Cells do it better than most; coming at you courtesy of the excellent German label Erste Theke Tonetraeger—if you're not following them on Bandcamp, change that—the group serve up a dozen songs that rocket 7,000 miles-an-hour down the lightning-scorched highway to hell. Literally everyone in this group is pissed off: Mitch and Mark (first names only, please) issue rapid-fire knife-edged minor-key chords like they're Kano in Mortal Kombat, but their tones are so clean and their playing so precise it feels nervy instead of blurry. (Mitch also sings, and every word sounds like he's giving you the finger, black nail polish and all.) Bassist Gary is just as good at goth-y scene setting (see: the intro of "Salem") as he is at holding down blistering, snakelike bass melodies (see: the entire rest of that song). And drummer Gary might be the lynchpin—there are moments where he kicks out fills so fast they seem to break the sound barrier. Song titles include: "Idols of Charlatans," "Prurience," "Effigy," and "Listen," which opens with the line "Nosferatu, follow the blight." Which is to say: You might think you know what you're getting with Dead Cells, but you have no idea how great they are at bringing it to you.
Merch for this release:
Vinyl LP, , T-Shirt/Apparel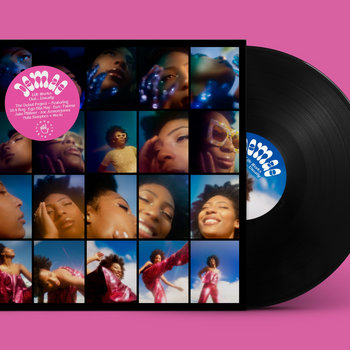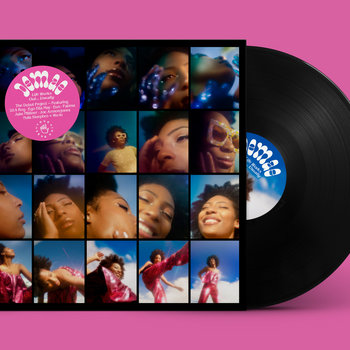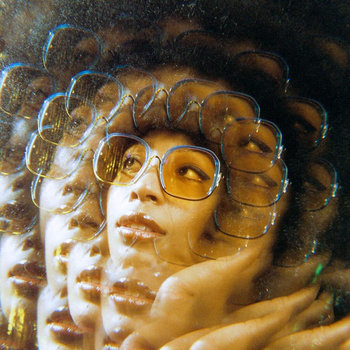 As one-third of the London-based Hawk House, with rappers Sam and Eman, Demae took on a Lauryn Hill type of role, singing and rhyming with pronounced effect. Yet unlike The Fugees (sorry, Pras), the members of Hawk House were equally dynamic, and their '90s-leaning blend of neo-soul represented a new wave of alternative music in the city. On her majestic solo debut EP, Life Works Out… Usually, Demae fits numerous themes into a tight window, dissecting topics like love and social media dependence in a quick 25 minutes. But the record doesn't feel too short; Demae is an adept storyteller who balances the serious and whimsical without belaboring either. In turn, Life Works Out… is a thematically nuanced album reveling in the little details of daily existence. The song "Ford" is literally about the time when Demae got her first car. Album opener "People Are Weird" takes humanity to task. "We tweet things for the reaction," she sings. "We fight the real voice that's inside, scrolling 'till our life just passes by." I think "Basic Love" is the highlight: With its slow-grinding drums and undulating bass, composed by rising producer 10.4 ROG, it feels like a traditional R&B cut, even down to the lyrics, which suggest a superhuman commitment to romantic affection. By the end of the album, on "Seasons Change," Demae ponders the passing of time; now's the chance to do something with the moment she has: "Nothing on this earth will ever remain the same." Not only is she attuned to her own personal trek, she skillfully navigates the current landscape as well.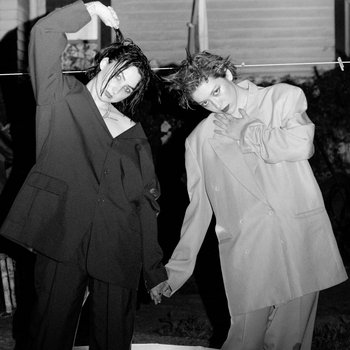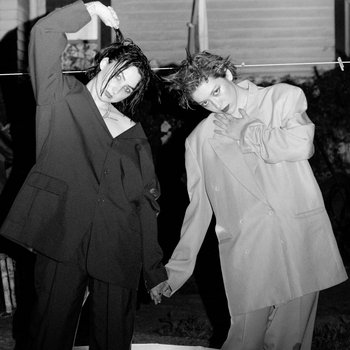 Merch for this release:
Compact Disc (CD), Cassette, Vinyl LP, T-Shirt/Apparel
An all-female band that doesn't mitigate in their music the various cruelties experienced by those who live in non-male bodies by caring or pretending to care about being attractive to men is always likely to be ignored by the basic bitches who think they run this industry. That might be why the great Girl Friday haven't gotten the attention they so richly deserve for debut full-length, Androgynous Mary, on which the L.A. quartet solidify themselves as one of the more audaciously creative bands in indie rock even though they didn't sign up for it (per the title of the first track.) Fair enough. It's reductive to deem Androgynous Mary something as strictly defined as indie rock when ambiguity is its calling card, with Girl Friday pulling out every odd end from the guitar rock toybox (post-punk, indie pop, grunge, noise, bit o' surf, etc.) to assemble songs exploring the shifting balance of what is given, what is received, and what is perceived in the murky stew of human relationships. On "Amber's Knees: A Cause For Concern," the band sing of being "crushed by the why/ crushed by the if/ frightened by the nothing," their cracked jangle-punk conjuring up a peppier, but no less doomy vision of the same perilous no man's land traversed by labelmates Chastity Belt. Yet for all their skill at luring in the listener with catchy hooks overlaid with shimmery harmonies—and Androgynous Mary is packed with both—Girl Friday is just as likely to let their songs descend into uncomfortable squalls of chaos mid-way through. There's nothing comfortable about being a girl in this world, so why should we be?
Merch for this release:
Vinyl LP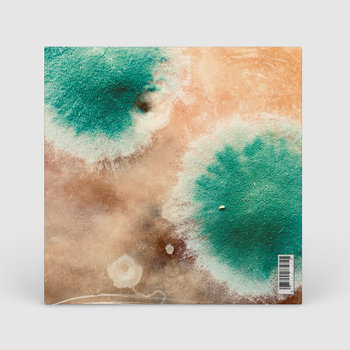 Judging by their backgrounds, you'd think Wacław Zimpel and Sam Shackleton were light years away from each other creatively. The former is a clarinetist and multi-instrumentalist from Poland famed for his esoteric, avant-garde jazz experiments with the likes of James Holden and Forest Swords, while the latter is a prolific producer from Germany (by way of the England) who came up in the early days of dubstep, and has since matured into an ambient prince of darkness with a soft spot for psychedelia. However divergent their individual career trajectories, the two men share an orbit nevertheless, as gradually revealed by the pair's collaborative debut, Primal Forms. Compared to the shadowy, languishing music comprising the bulk of Shackleton's catalog, these three songs play out as blissful, slow-motion romps in the sunshine—a murkier New Age, if you will. Zimpel's featherlight, folk-inspired palette, which heavily incorporates clarinet, harmonium, violin, and Ukrainian lira, functions as a much-needed melodic wedge for Shackleton's swelling dub loops. By approaching these traditional forms with a transitional, fluid mindset designed to entice, as opposed to intimidate, Zimpel and Shackleton's collective energy is all the more intoxicating. A long, strange, beautiful trip indeed.
Artist Submission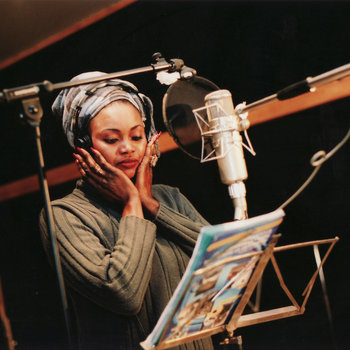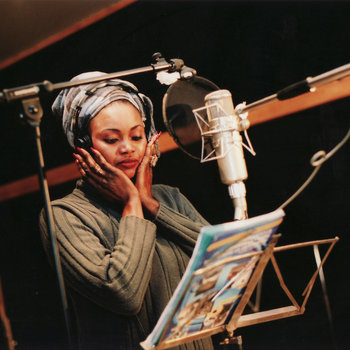 Merch for this release:
Compact Disc (CD), Vinyl LP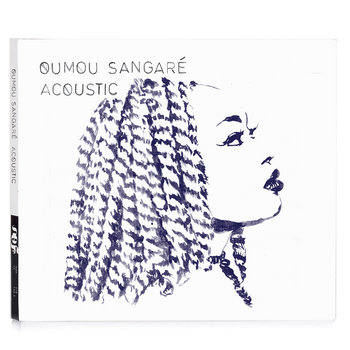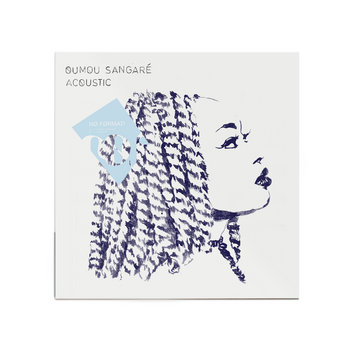 I was lucky enough to see Oumou Sangaré perform at Cully Jazz festival last year, and it was one of the most beautiful experiences. I've always been incredibly inspired by her, and her vocals just seem to reach right into my soul. The gig that I saw was full of sound, textures, amplification; and honestly, I was dancing from the first second, along with everyone else in the tent.
Sonically completely different to that experience, this record is acoustic, they recorded it live, with no application or overdubs. But still, it completely has me moving from the beginning right through to the end. Her melodious storytelling, both lyrical and rhythmic, invite you in alongside the propulsion of the Kamele Ngoni and guitar. The background vocals add to and complete the musical conversations between everyone.
Close your eyes, dance, sway, be still, all a beautiful way to be with and take in this record.. it brings me both energy and peace.