SEVEN ESSENTIAL RELEASES
Essential Releases, September 3, 2021
By Bandcamp Daily Staff · September 03, 2021
Welcome to Essential Releases, our weekly roundup of the albums that we can't stop playing, and that we think you need to hear.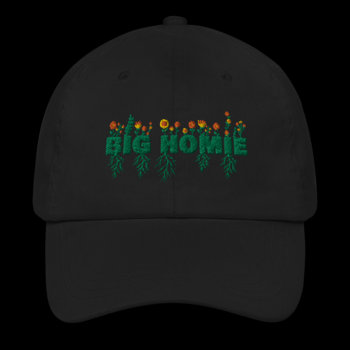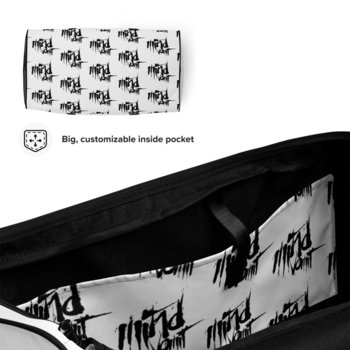 .
00:10 / 00:58
Merch for this release:
T-Shirt/Apparel, Bag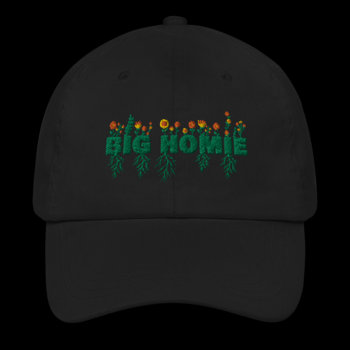 Atlanta rapper Jamee Cornelia began her career in the arts at the ripe old age of 15, serving as a videographer for her school's skate team. While she had a short stint as a vocalist in a punk band, it's her work behind the camera that feels most directly linked to her latest full-length, the rollicking Big Homie. Though it's not necessarily a concept album, it does follow a loose narrative structure, where bounding rap songs that celebrate personal triumphs—as well as the simple but important triumph of just having fun—alternate with spoken-word interludes from Cornelia's friends, who offer advice to their younger selves. That combination gives the album a collage-like feel—or, if you will, a series of smash cuts in a video package—that adds to its boundless sense of energy. It doesn't hurt that Cornelia is an endlessly engaging rapper; in opener "Big Homie Blues," she bounces her voice atop a hazy trap beat, joyously boasting, "I've got a greatest hits long before 29." On "Our City," above synth pads that blink like broken traffic lights, she celebrates victories ("manifested shit so quick, they thought I had a genie") and rolls with swagger through the streets of Atlanta, joined for a sleek, soaring verse by Decatur rapper Llei. The fact that every exuberant track is followed by a heartfelt piece of life advice helps ground the record—one foot on Earth, the other climbing up toward the stars.
Merch for this release:
Cassette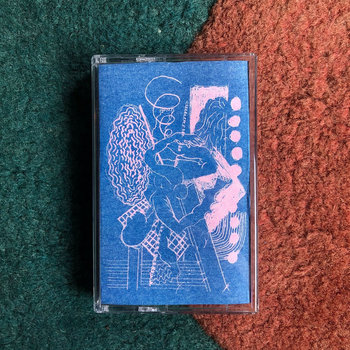 Geo are from the Netherlands, but there is very little information about the band available other than that, so best take the music at face value, I suppose. With that in mind, this Dutch five-piece offer up four extremely groovy and rather weird post-punk tunes that hover between being tightly wound and slightly janky without ever being too bone-rattling. So, you know, classic post-punk. Driven by bouncing bass lines and accented by wiry guitars, everything spaced miles apart in the mix, the group's music always privileges groove over aggression and even melody, though these songs are wormy and oddball enough to merit repeat listens. They're also quite funny in an oft-imitated Mark E. Smith way, the delivery of lyrics sketching out quotidian scenes and for-your-own-good admonishments equal parts dumb and droll. "Call me Mr. Normal/I'm very, very, very, very…..great," goes one part of "Prehension." Sure, why not!
.
00:10 / 00:58
Merch for this release:
Cassette
The Houston label MAJIA | AMOR has been on a roll. Their recent releases have included epic, half-hour long drone pieces, vaporwave-adjacent dance music, and fitful experimental electronic music, all of them by Latinx artists hailing from all over the world. Their latest offering from Houston producer Sines might be the strongest entry in their catalog to date. Over and done in a bracing 26 minutes, El Amor Es Eterno offers a hallucinogenic take on reggaeton, pairing rhythms that range from the genre's trademark dembow to those indebted to footwork and two-step with cloudlike billows of electronics that give the whole thing an aura of surrealness. On "Free VIP," multiple vocal tracks from the UK-based singer Yayoyanoh are plunged deep beneath the pulsing rhythms and gently-lapping keys, making the song feel purposely out-of-focus, misty and dreamlike. "Nite Angel" is hushed and almost eerie, the dembow beat hushed and cottony, surrounded by synths that sparkle like suncatchers. The whole thing works as a sustained mood piece, drifting from one crystalline vision to the next. Even when the rhythms kick up, as they do on "En Las Nubes," the instrumentation around them—in this specific case, a gorgeous, drifting piano line—remains placid. It's an album of almost celestial beauty, guaranteed to hypnotize.
Merch for this release:
2 x Vinyl LP, Compact Disc (CD)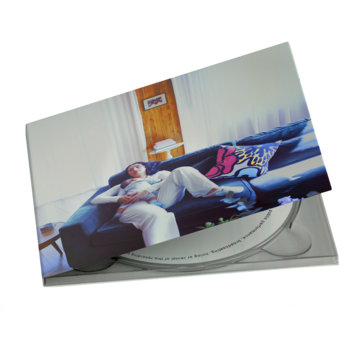 Mother is a boundless and delicate exploration of her motherhood journey and being mothered. Sol's second album follows her 2020 debut, Rose in the Dark, and her work with the semi-anonymous soul collective Sault. Sol's reverence for her mother is evident in her past work and her stage name "Sol" which she chose as an homage to her mother's Spanish heritage. The expansive "Build Me Up" toes the line between the ecclesial and the secular with its strong gospel refrains. "Can you cover me, with your open arms? With your mother's love," she sings. "Build Me Up" seamlessly glides into "Sunshine" a hopeful track where she sings, "In my eyes, nothing is equal to your grace. Living honestly can teach you about pain." The album closes with the spacious "Spirit" which pairs Sol's graceful voice with triumphant horns, sweeping strings, and an ecstatic chorus. Sol's parting words, "Even though you're lost, know our spirits won," linger on after the music ends.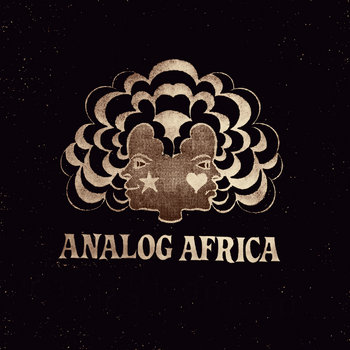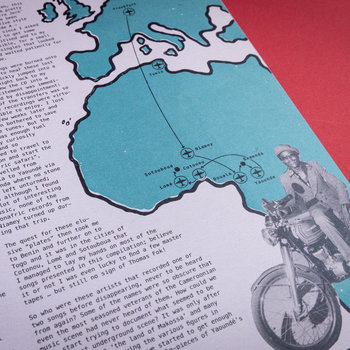 .
00:10 / 00:58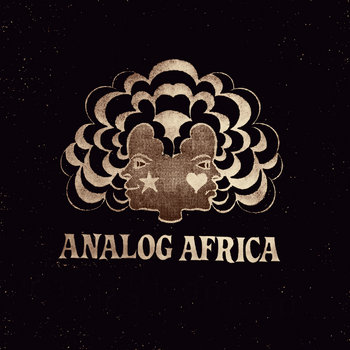 Merch for this release:
2 x Vinyl LP, Compact Disc (CD)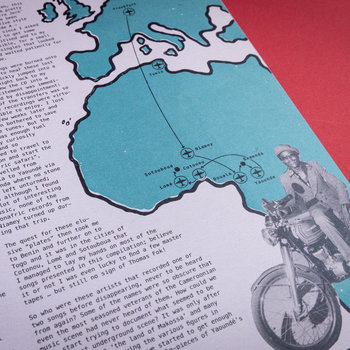 Many of the tunes on this excellent compilation from Analog Africa were, so the liner notes say, recorded after-hours in a church with a single microphone in 1970s Yaoundé, Cameroon's capital. Recording facilities were hard to come by, as were local labels willing to put the music out—but there was a surfeit of musical talent. Like so many scenes around the world at the time, the fusion of Western rock, funk, and soul with local pop and folk traditions made for a heady mix. Charles Lembe et Son Orchestra add a Latin touch on the stirring "Quiero Wapatcha," speaking directly to the Afro-Latin diaspora. Perhaps they were inspired by countryman and makossa king Manu Dibango? The Hammond organ vamping on Tsanga Dieudonne's "Les Soulfrances" has soul to spare, while the bright and groovy "Mezik Me Mema," by the smooth-voiced Mbalia Bony, makes judicious use of harmonies, call-and-response vocals, saxophone accents, and a guitar solo that sounds psychedelically ever-so-slightly melted in the sun. The clearly James Brown-influenced Johnny Black et Les Jokers burn up the floor on "Mayi Bo Ya?," and Joseph Kamga's folk percussion-forward "Sie Tcheu" sizzles just as much. Honestly, there's so much variety, energy, and raw skill here that any track is a great place to start. We may be decades deep into compilations like this one, but there's clearly so much incredible music still yet to be uncovered.
.
00:10 / 00:58
If you, like me, find yourself pondering the question of what a psyclocibin-induced alien apocalypse would sound like, have I got the LP for you! The gnarliest, trippiest work yet to emerge from the "cosmic metal" scene, Psychedelic Realms Ov Hell is the debut effort from Wharflurch, a Florida band who make old-school death metal with a hazy, astral bent, like a tie-dyed Morbid Angel. It tells the story of a psychic space fungus that's plagued the earth since the dawn of man, a forced evolution engineered from the spore-filled shadows. Fun stuff!
As the centuries roll on, humanity's collective fever dream devolves into an otherworldly nightmare, the music growing trippier and more alien, working in spiraling otherworldly interludes and ominous vocoder lines that sound like Robocop on drugs. Things fall apart accordingly, as the primordial fury of the "Stoned Ape Apocalypse"—the most straightforward death metal track here—gives way to the rank prog aspirations of "Abandoning Realit." Once "Phantasmagorical Fumes" hits, we're transported to a different dimension entirely, riffs floating in zero gravity over eerie synths, somber organs, and a black hole's worth of of reverb. That these six rippers are denoted in the tracklisting as "levels," sequenced and dynamically arranged to mirror a gradual descent into hell, fleshes out the apocalyptic atmosphere even more, while mitigating the pacing issues that can make even the most brutal death metal albums sound samey. The insanity we're left with is an instant delight for heavy music fan, especially those who fell head over heels for Oranssi Pazuzu's Mestarin kynsi (my favorite release of 2020, just for the record). Nothing better than ancient alien mushrooms on a Bandcamp Friday.