SEVEN ESSENTIAL RELEASES
Essential Releases: September 23, 2022
By Bandcamp Daily Staff · September 23, 2022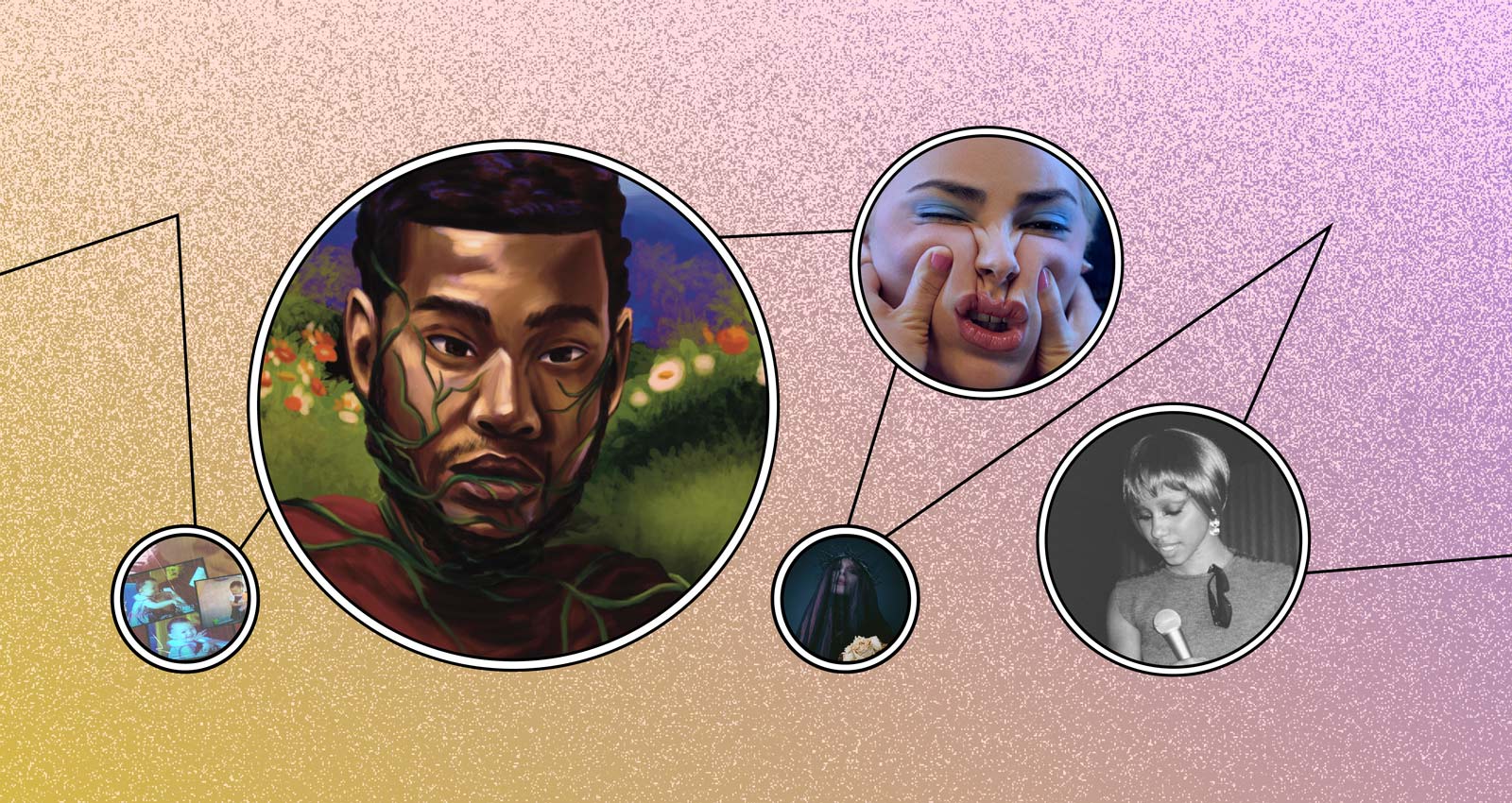 Welcome to Essential Releases, our weekly roundup of the albums that we can't stop playing, and that we think you need to hear.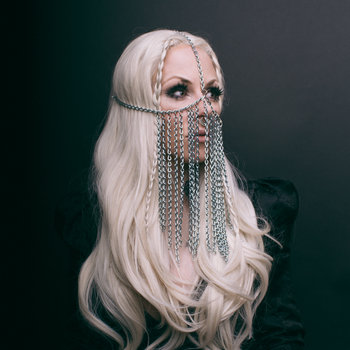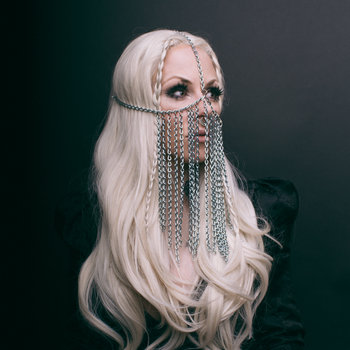 Merch for this release:
Vinyl LP, Compact Disc (CD)
The Cleveland group Frayle shorthand their music as "lullabies over chaos," an analogy that works especially well when you remember that many of the earliest lullabies had to do with babies dying in their sleep, falling out of trees, or being stolen away by monsters. That's the m.o. throughout the riveting Skin & Sorrow, where turbulent doom metal riffs crash like giant black waves against rocky percussion while vocalist Gwyn Strang coos out chilling lyrics above—a fanged angel floating above a typhoon, looking for fresh blood. The juxtaposition in some ways recalls Julie Christmas's brilliant 2010 record The Good Wife, but where Christmas's gripping theatricality played like Evil Éponine feasting on the flesh of a freshly slaughtered Jean Valjean, Strang's singing is instead whispery and shivery—a tarantula tickling the back of your neck in the middle of the night. The title track is a great example: she delivers the lyrics in what is almost a soprano sigh as Sean Bilovecky's guttural guitars grind and churn below. There's a spookiness to Skin & Sorrow that's tough to shake—a ghost story that continues to haunt long after you've reached the final page.
Merch for this release:
Vinyl LP
Pop Music for Normal Women is June Jones's third solo LP, and though it might be brighter and more maximalist in its sonic palette than her previous work, she's still looking through an introspective lens with sharp eyes. Opener "Gamer," which features bubbly chiptune-esque accents and uses the imagery of gaming to reflect on alienation, drolly flips the famous refrain of Beck's "Loser" into "I'm a gamer, baby, so why don't you kill me." That metaphor spills into "If Only," which features like-minded songwriter and producer Katie Dey and has Jones doing one of the things she does best, creating simple vignettes that capture a moment succinctly and without overstatement ("The coffee machine harmonizes with the microwave/ If I really must dissociate, I'd rather be with my friends at the rave"). Jones does all her own production, and while Pop Music for Normal Women is perfectly enjoyable when zoomed out as, well, fairly straightforward electronic pop, it's worth paying closer attention to all the little details and extra finesse she adds. Take the claustrophobic synth stabs of the chorus to "Trauma Girls" and how they resolve into a queasy, bubbling melody that closes out the track or the way she uses background vocals as rhythmic counterpoint at the beginning of "Motorcycle." There's always been something remarkably candid and honest about Jones's work, something that always feels sweet and fresh—a balance between cynicism and hopefulness. That's very much fully present here, and ending things on "Motorcycle," in which Jones imagines herself as a sleek lime green Kawasaki, feels like it underlines that point.
Merch for this release:
Cassette
Jams 2 EP is best played on loop. The short and sweet project from Luna Li is the second installment of her Jams series and these delightful beats and vocals are dreamy and ethereal. Like the bite-sized beats on the initial Jams release, it's likely these beats may reappear on a forthcoming full-length album. The album begins with the electric guitar-heavy "butterflies" that expands and contracts with synths and strings. "Butterflies" features soothing and tranquil vocals from Amaria. The album ends with the appropriately named "skiptracing lullaby" which places Li's soothing vocals over a groovy acoustic guitar. Jams 2 EP may be compact but it's mighty.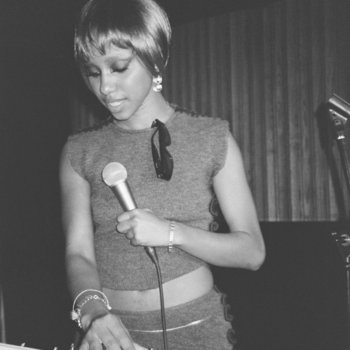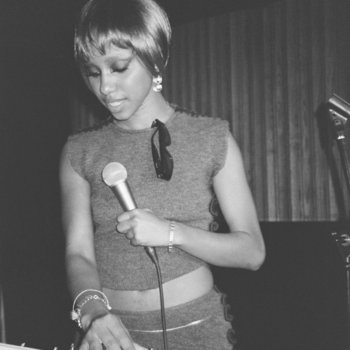 Merch for this release:
Vinyl LP
George Riley's style puts her music in conversation with fellow futuristic R&B artist Kelela. The beats on Running in Waves are innovative and experimental while the lyrics shape a strong theme of remaining true to one's desires and boundaries. "Time," a bass-forward track, serves as a thesis statement of sorts: "I'm very protective over my space/I don't let no one in unless I'm satisfied they're good and humble/Don't like to mingle with the fickle and fake." It's followed by the dreamy synth-heavy "Jealousy" and the disjointed, electro title track where Riley sings: "I try to place the blame/but I all I see is me." The album ends with the upbeat and spacey "Desire" where Riley's voice glides over the beat as she sings, "I think what's coming is going."  Running in Waves is a futuristic artist statement that speaks for itself.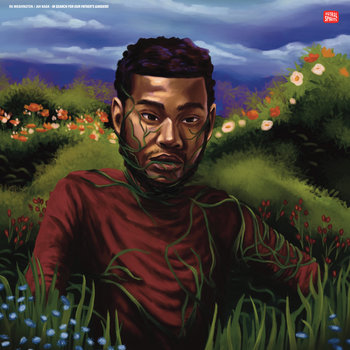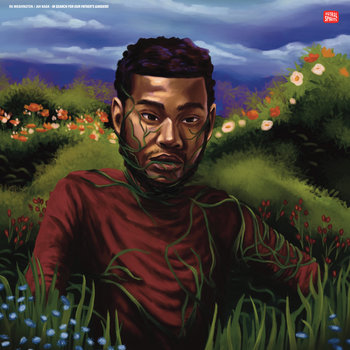 Merch for this release:
2 x Vinyl LP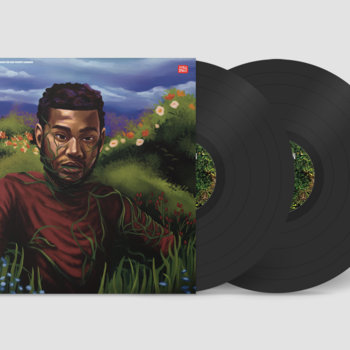 RA Washington & Jah Nada's absorbing In My Father's Garden is more like a waking dream than an album—a hallucinatory masterpiece that plays as if it was sculpted by emotional logic rather than any kind of strict rules of composition. This is a good thing: from the opening groan of "Call to Prayer," with its foghorn-like bleats of brass and a vocal that recalls late-period Scott Walker at its finest, Garden pulls you into its surreal environs and refuses to let you leave. Washington is best known for his work in Mourning [A] Blk Star, but on Garden he and collaborator Jah Nada push far past even that group at their most abstract, presenting songs that could best be described as "drone spirituals" constructed from sustained tones over which haunting melodies drift in and out. An early high is the stunning "Keter"; over a thrumming acoustic bass a lone female voice sings a single line over and over: "This crown you denied your Jesus/ it will not suit us," sounding alternately sorrowful, defiant, triumphant, and weary with each pass. The gripping "Wrath of Dawn" stretches out for a masterful 13 minutes, warping synths and sizzling cymbal brushwork buzzing beneath skeletal marimba. For their spectacular 20-minute finale "Side E," Washington and Nada play Sides B and C of the album simultaneously, and the overlap unlocks dazzling new secrets in both. Garden is an album that dares you to try to unpack it, and in the end, you have no choice but to bow down defeated. It is a staggering monolith standing proud in a barren desert—a work that will undoubtedly reveal itself anew with each passing year.