SEVEN ESSENTIAL RELEASES
Essential Releases: Avant-Garde Jazz, Shoegaze, Latin American Electronic and More
By Bandcamp Daily Staff · September 11, 2020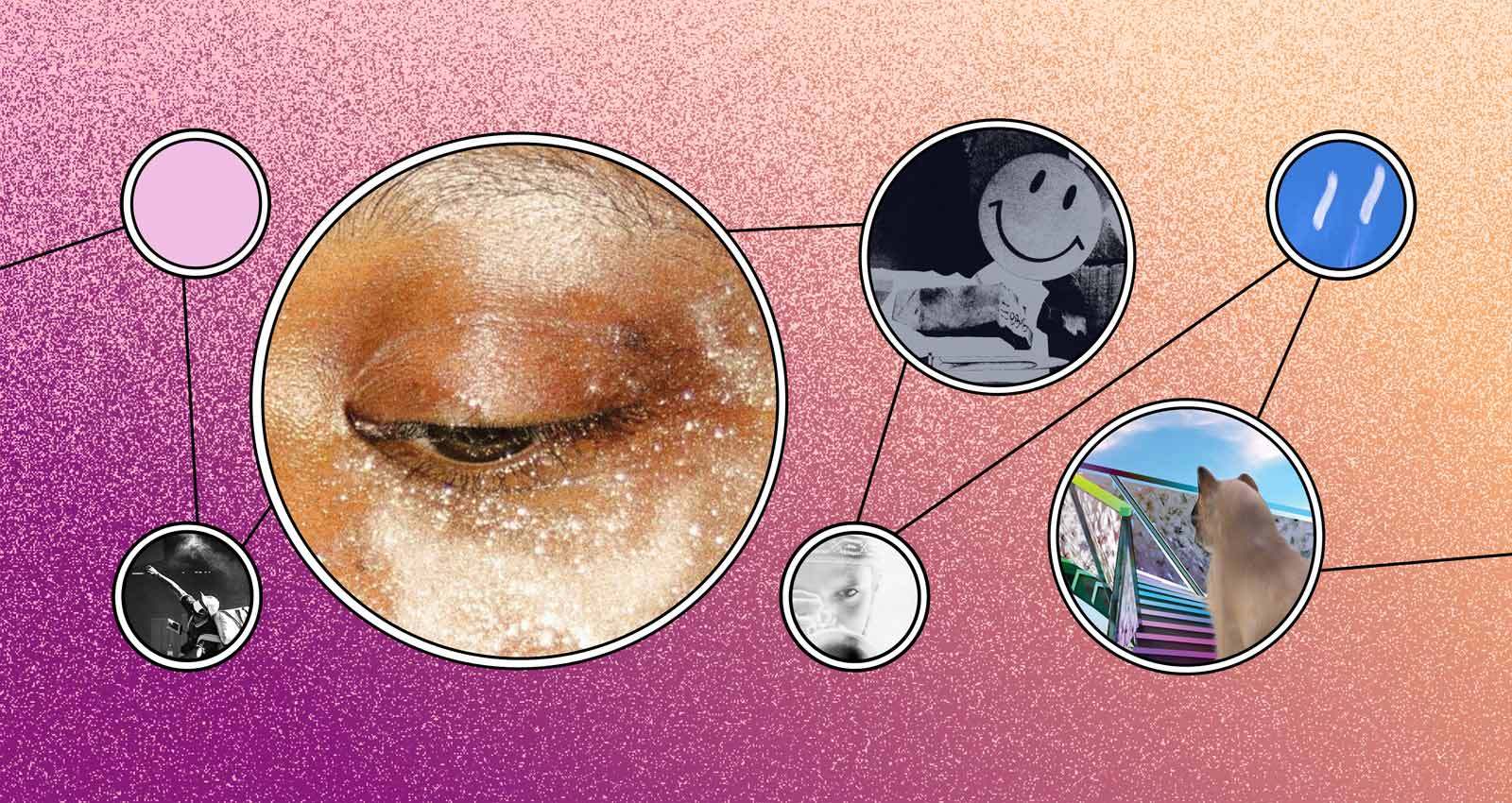 Welcome to Essential Releases, our weekly roundup of the albums that we can't stop playing, and that we think you need to hear.
Ted Curson & Georges Arvanitas Trio
Pop Wine
For much of his career as a sideman and bandleader, trumpeter Ted Curson was always near the spotlight but never directly in it. Raised in Philadelphia, he hails from the same city that produced legends like Lee Morgan, John Coltrane and Archie Shepp. As a teenager, he met his idol, Miles Davis, who gave Curson a business card and told him to call if he ever made it to New York City. He moved there when he was 21 and called Miles soon after. "Miles said 'Ted Curson, that little guy from Philadelphia?'" Curson told All About Jazz in 2005. "'We've been waiting for you for three years! Where the hell have you been?'" From there, he landed gigs with two would-be legends—avant-garde jazz pioneer Cecil Taylor and multi-instrumentalist Charles Mingus—and started releasing his own music in 1961. His sound coalesced on Pop Wine, the 1971 album recorded in Paris, France with the Georges Arvanitas Trio. Across five tracks, Curson navigates the full spectrum of his artistry, wielding strong trumpet blasts against the band's airtight arrangements. It makes for a stellar mix of funk, avant-garde, Latin jazz, hard bop and free jazz. On "L.S.D. Takes a Holiday," Curson hovers above the mix, ducking in and out while pianist Arvanitas, drummer Charles Saudrais, and bassist Jacky Samson improvise a blazing score. On "Quartier Latin," Curson takes a backseat completely; Samson and Arvanitas fill the space with piercing strings and keys. Almost 50 years on, Pop Wine is still one of the best jazz albums you likely haven't heard yet.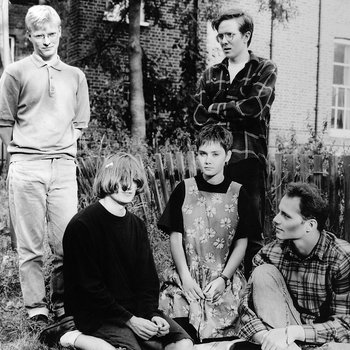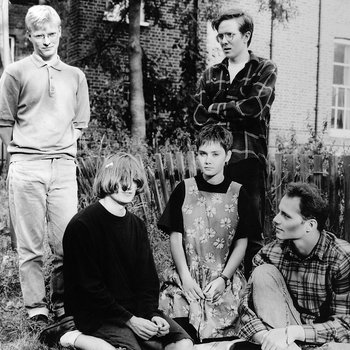 Apologies in advance for the selfish act of splooging personal bullshit into a record review—an obnoxious music writer's trick too often pulled on innocent music lovers merely looking for something nice to listen to on a Friday afternoon—but today my mind is fixed on California, state of my birth and land where the roots of my family tree grow twenty generations deep. While the internet fills up with images of orange skies and clouds of ash that block the sun, I sit in quiet devastation 3,000 miles away from everyone I love. Others cope by making memes out of the terror, but I seek comfort by listening to the Field Mice, a group that's discography is one of the quietest sort of devastation. Snowball does just fine for this purpose, a record so wan and lightly sketched it's hardly noticeable in a world full of noise. That's okay. The unassailable sincerity of its reticently perfect pop songs speaks loudly enough. Though the fuck-it-all ironists among us might beg to differ, music this personal and tender and timeless reminds me that the ability to care deeply about things (music, people, places) is not something to be ashamed of, but is perhaps the only human quality worth anything at all.
Merch for this release:
Vinyl LP, Compact Disc (CD)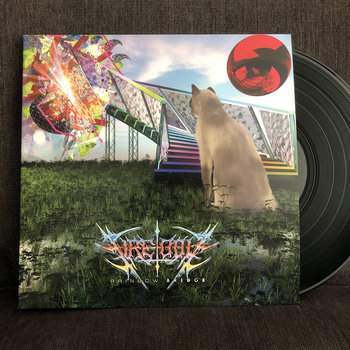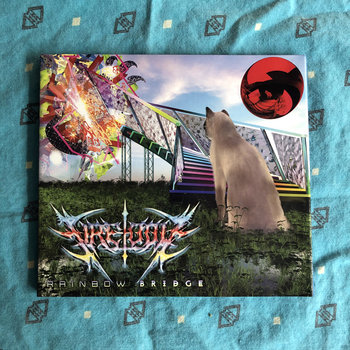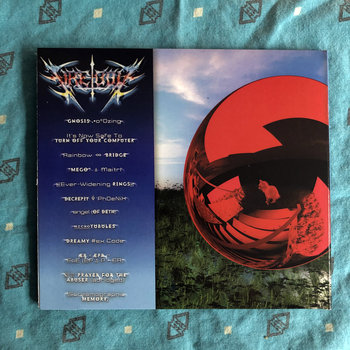 From the moment I first heard Rainbow Bridge, I knew it would make my year-end list. A surrealistic tug-of-war between punishing noise and fantastical ambient doubling as an emotional eulogy for her dearly-departed cat Breakfast, it's the most thrilling, joyous record in Angel Marcloid's oeuvre thus far. That I gravitated towards Fire-Toolz's aesthetics and presentation, as opposed to the emotional weight grounding the whole spectacle, is a little cringeworthy to consider in the wake of my own cat's passing. When you're forced to part ways with a lifelong animal companion who (lack of language notwithstanding) knew you better than most humans, when you're saddled with the guilt of one of the hardest decisions a person can make in their life, the only way forward is through a combination of memory and imagination. It's why we frequent pet cemeteries, keep mementos, and speak of the titular "the rainbow bridge,"; presumably, it's also why Marcloid presents Breakfast's "vocals" with such reverence and clarity across the album, a soothing chorus of purrs and mumbles which remains resilient in the face of the arrangements' ever-encroaching darkness. There are plenty of articles and vlogs offering expert advice on pet-related grief, but to me, Rainbow Bridge outshines them all, speaking volumes of wisdom without uttering a single word.
Chicago's Serena Isioma makes fun, playful music. Their vibey tracks pull from lo-fi R&B, bedroom pop, and DIY rap and rock influences to make an intoxicating sound that is all Isioma's own. Their five track debut album, Sensitive takes listeners on an auditory adventure as Isioma shows off their varied vocal talents. The title track marries Isioma's chill vocals with in-your-face lyrics: "I'd never sell out for a check, you stupid motherfucka. I'll buy a house and on my own, I put that on my mother," Isioma declares. "Sensitive" transitions into "Valentina," a smooth love song where Isioma's silvery vocals shine. The standout track is the upbeat "Cookout," which sounds like an early 2010s indie-rock song with double-entendre lyrics: "So when we gon' get to tussling. Keep my name out your mouth. You want beef, I want smoke. It's a cookout." Sensitive is a good introduction to an artist that leans into their distinctive sound. For that, I will have it on repeat until further notice.
Merch for this release:
Vinyl LP, Cassette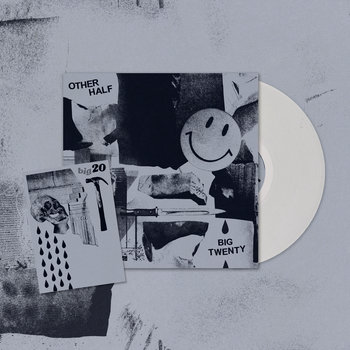 It's easy to write a record that has all of the tropes of '90s post-hardcore—less so to write a record that has the energy, sincerity, and experimental approaches of the best of it. Kudos to the UK's Other Half, who've transformed in the last four years from a middle-of-the-road pop-punk outfit to a barreling rhinoceros of a group who've learned well from their Fugazi and Unwound records. The LP includes a lyric zine, which made my middle-aged, grew-up-in-the-DC-underground self smile. Those lyrics are sharp little cynical slices of life, many of them semi-fictional vignettes, impugning DIY careerists ("Slow Cinema," "Building the Brand"), political lethargy ("Big Wheel"), and putting a direct finger on both the everyday bleakness and violence of post-austerity Britain and the moments of connection and community found in youth subcultural community despite these conditions. Guitarist Cal Hudson and bassist Sophie Porter have confident interplay with both their instruments and vocals (Hudson has a dry delivery, Porter a vitriolic scream, and both specialize in rickety, queasy, abrasive melodic lines). Drummer Alfie Adams is a beast who hits hard but hasn't forgotten that even the nastiest rock should swing a little. One has the sense that Other Half, after trying on others' styles for size, have finally come into their own.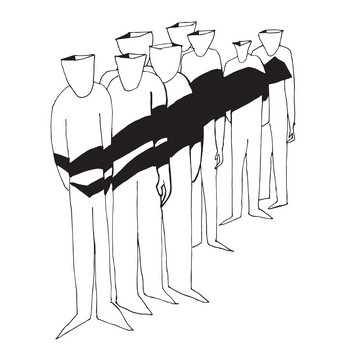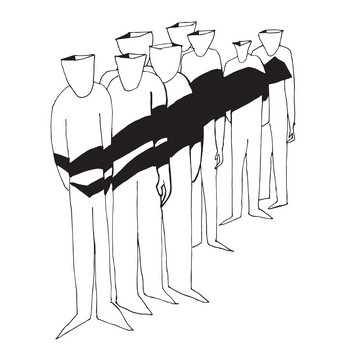 Escape From São Paulo Vol. II, the new compilation from the Brazilian label In Their Feelings, contains 21 tracks and clocks in at exactly two hours. Listeners with short attention spans can raise hackles about the length, but I'd defy them to try to figure out what to cut. The comp offers a window into the current Latin American club scene, and it's structured in such a way that each song essentially gives way to the next—the hammering bassline of Victoria Mussi's "Irregular" picked up by Davis's "Pat4rg"; the chaotic sonics of Pianki's aptly named "Alien Groove" carried over into Amanda Mussi's similarly frenetic "Drop It." Its epic length makes room for stranger outings like ACAPTCHA's hypnotic "II III," a fascinating number that borders on musique concrete, with its impossible-to-dance-to 4000-mph rhythm and haphazard crackles of static. Few of the names are familiar, which is precisely the point; the comp is a testament to the vitality of the club scene in Brazil and its neighboring countries, and that the mammoth number of unknown quantities is the kind of thing that inspires maniacs like me to start digging (Could there be more like the techno-gone-synthwave mashup that is Ramenzoni's "Bright Moments" out there?) What I like most about Escape From São Paulo is the fact that every time I press play, it feels like I'm strapped into the passenger seat of some intergalactic spacecraft and sent whooshing through some subterranean tunnel, mesmerized by the flashes of color all around me.
Artist Submission
Merch for this release:
Vinyl LP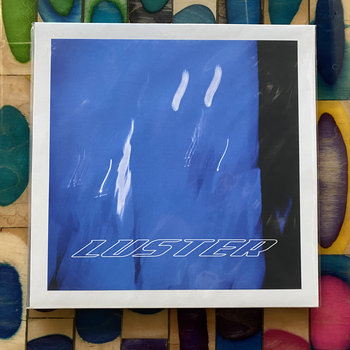 Friends are always sending you their music. Most of the time you have to lie about liking it. Occasionally you may find it listenable and even enjoy it slightly, but very rarely you stumble into it unknowingly, love it, and later find out your friend is the brains behind it. Enter long time friend, brilliant photographer, and OG East Los Angeles native Alvin Carillo, and his project Luster. In a world where the shoegaze is now thrown around both inaccurately and carelessly, Blue Oblivion and the band, led by Carillo and Adrian Castillo, are redefining the genres purpose.
-Nicky Palermo, Nothing