SEVEN ESSENTIAL RELEASES
Essential Releases, October 8, 2021
By Bandcamp Daily Staff · October 08, 2021
Welcome to Essential Releases, our weekly roundup of the albums that we can't stop playing, and that we think you need to hear.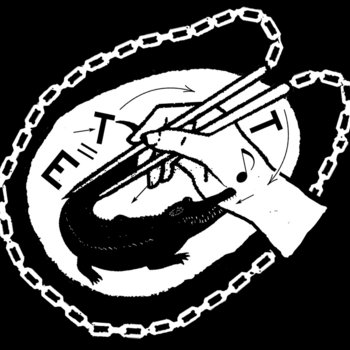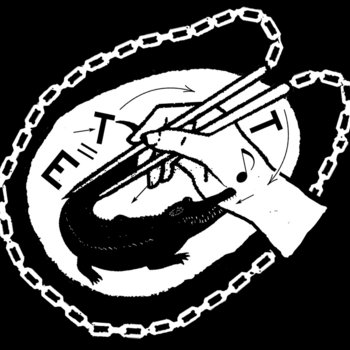 Merch for this release:
Vinyl LP
Athens, Greece trio Dramachine make high-tension, high-energy synth-punk buoyed by dual vocals and an experimental edge. Their latest, ΣΥΓΚΙΝΗΣΙΑΚΗ ΠΑΝΟΥΚΛΑ, on the always-excellent Erste Theke Tontraeger label, is chock full of cool ideas that are executed flawlessly, and I don't think it's overstating the fact to say that it's one of the most instantly memorable coldwave-influenced records I've heard this year. It all kicks off with the anthemic shot in the arm "Κλεμμένος Χρόνος (Waste Of Time)," which hurtles ahead at anxiety-attack speed only to open up about halfway through, pushed by the arcing, chanted second vocal, in a way that feels genuinely cathartic. "Φεύγουμε Από Εδώ (Let's Get Out Of Here)" features Greek rapper Sci-Fi River going full-force over a twisting bed of synths, static, burbling bass, and airy vocals, but corny rap-rock this is not; the elements may seem disparate, but they're pulled together in a way that makes total sense. "Συγκινησιακή Πανούκλα (Emotional Plague)" uses a waltz beat and gleaming synth pads to evoke the warped and haunting hall of mirrors that bad memories can be, and the sneakily melodic, mid-paced "Δεν Εχει Μείνει Τιποτά (Nothing Left To Lose)" feels absolutely made for television or film placement (music supervisors, take note). There are surprises lurking around every corner on this record, but no jump scares—only new and fascinating pathways to travel down.
Merch for this release:
Compact Disc (CD), T-Shirt/Apparel, Vinyl LP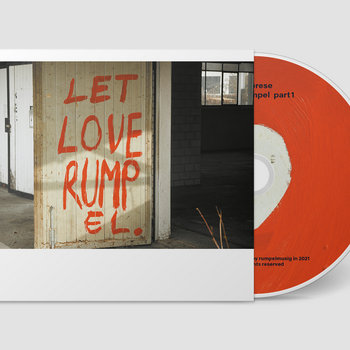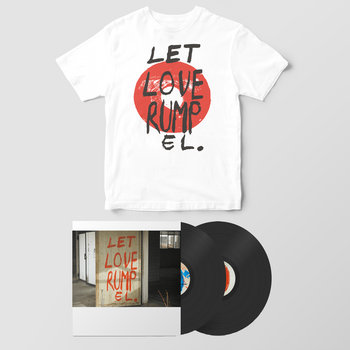 For all its talk of PLUR and positivity, club music is essentially a electronics-fueled power trip, with the DJ doing double-duty as dictator: beats practically engineered to interface with revelers' brains, leading them to the dancefloor—and keeping them there. Let Love Rumpel – Part 1, the third album from Kalabrese, marks a break from this aggressive tradition, operating on a smaller, softer scale. The Swiss producer never sticks to one sound, scene, or place for long; instead, he takes a few simple ingredients from various styles—disco, blues, balearic house, synth pop, even New Orleans jazz—and simmers them down to their rhythmic essence, the melodies guided by plain, unpretentious vocals. What the resulting music lacks in sheer decibels and kinetic energy, it makes up for greatly in textural richness: standouts like "Under Strom" are the epitome of hi-fi listening, stirring up frission through an elegant combination of peppy horns, rolling snares, and airy funk chords. To quote my colleague Andrew Jervis, Let Love Rumpel – Part 1 is "rave music for people who've grown too old for raves:" a party that's less aggressive, but by no means less memorable.
Shannon Lay
Geist
Merch for this release:
Vinyl LP, Compact Disc (CD)
Shannon Lay holds up a lamp in the dark night of the soul on Geist, a fingerpicked folk record so soothingly nostalgic and softly delivered, it might be easy to overlook how soaked in melancholy these songs are, how raw-edged the emotions expressed therein. But then again maybe not. Lay's rumantive lyrics are poetic but never flowery, and so it's not difficult to parse what she means as she maps out a spiritual journey through her interior world using a richly psychedelic palette of organic sounds reminiscent of the best of 60s British folk. Yet it's Lay's velvety vocals take center stage, haunting without also being haunted as she reassures the listener as much as herself, you are not alone.
Merch for this release:
Vinyl LP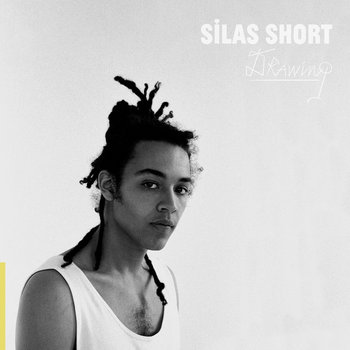 The D'Angelo influence is clear on Silas Short's debut album in the best way. Short is making sweet and slow soul music with his honeyed vocals and moderate instrumental backing. The uplifting opener "Cloudy June" sets the tone as Short gingerly sings over an electro-soul melody. The titular track's airy atmosphere carries Short's self-assured lyrics: "Things are going to be OK, things will get shifty/Self-love needs no permission." Album standout "Queen of Paisley" is an infectious love song that harkens back to the peak of early-2000s neo-soul. The closing "Bogus" is more of a simple drum instrumental with Short's voice gently humming before rising into a brief chorus. Drawing is a good introduction to an artist making modern-day soul that is infused with influences from the past.
Merch for this release:
Compact Disc (CD)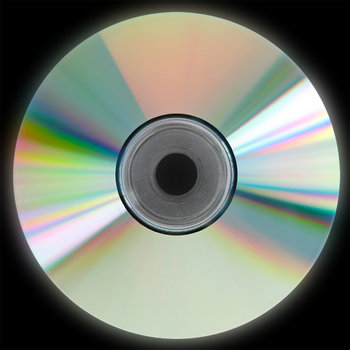 Reissue label Semi Automatic Records takes a deep dive into the archives of obscure Spaghetti Western soundtracks on this compilation of charismatic Italian film scores. Initially drawn in by the charming camp factor of its reverb-drenched guitars ("Bandidos"), the gun-fight-at-dawn trumpeting ("Una Colt In Pugno Al Diavolo"), and unintentionally absurdist English-language lyrics ("He wants to kill a man/ Maybe one, maybe two, or maybe three/ Maybe four, maybe five, or maybe seven/ Maybe seven, maybe nine"), I've found myself returning to this comp again and again over the past few months. (It was actually writer Andy Thomas's article on Italian film scores for Bandcamp Daily that first turned me on to the record.) Because beyond the quintessential Euro-Western pastiche is a collection of songs that succeed in being at once grandiose and flamboyant and sincerely emotive and challenging. Luis Bacalov's "Memories" from the extremely obscure TV mini series Il lungo viaggi (1975), follows the emotional arc of a lone trumpet against a mounting plane of wistful strings and bright, plucking guitar, conjuring images of an embattled protagonist on horseback trekking the rugged landscape. Gianni Ferrio's title theme for 1968's Find A Place To Die is a noir-ish ballad that tugs at the heartstrings while the enchanting "To the Adventure" from duo Guido & Maurizio De Angelis shimmers like the warbling haze of a sun setting on the desert horizon. Most importantly, this comp is fun.
Merch for this release:
Book/Magazine, Vinyl LP, Compact Disc (CD)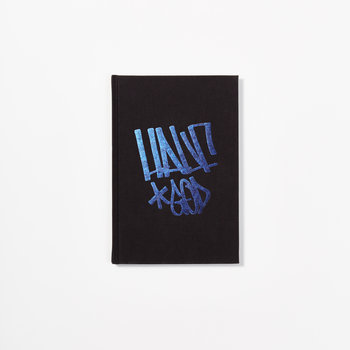 Wiki begins his latest record, the absorbing Half God, by taking stock: "What have I become? What is it I'm running from?" It's a potent question. The New York rapper began his career a decade ago, when he was just 18 years old, as a member of Ratking, the hyperactive hip-hop collective that generated deafening buzz and released two records on XL before disbanding a brief five years after they formed. Now closing in on 30, Wiki spends most of Half God looking around—at the way his home city of New York has changed since he was a teenager (the appropriately caustic "The Business"), at the way hip-hop has changed since he was a teenager ("Gas Face," which contains references to old 3rd Bass and Three Six Mafia songs), and the way he has changed since he was a teenager (the wrenching "Promised," which features an equally soul-searching verse from MIKE). In weaker hands, such deliberately introspective rapping could come off like a narcissistic pity party, but Wiki's writing is so sharp, and his weathered voice so well-suited to his material, that it instead feels disarmingly honest—an unfiltered look at the mind of a man caught between two different chapters of his life. Entirely produced by Navy Blue, who gives each song a warm, crackling backdrop that nods toward old funk and soul, Half God is a clear-eyed record about reflecting on who you were, while sketching out a blueprint for who you'd like to become.