SEVEN ESSENTIAL RELEASES
Essential Releases: Jungle, Coldwave, Brazilian Fusion and More
By Bandcamp Daily Staff · October 23, 2020
Welcome to Essential Releases, our weekly roundup of the albums that we can't stop playing, and that we think you need to hear.
Azymuth, Ali Shaheed Muhammad and Adrian Younge
Azymuth JID004
Merch for this release:
2 x Vinyl LP, Compact Disc (CD)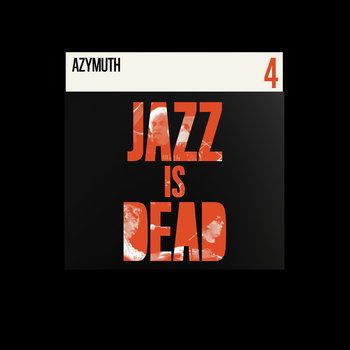 For the past 47 years, Azymuth has been on the cutting edge of jazz fusion in Brazil, blending the ease of traditional bossa nova with more aggressive rock and funk textures. It made them a tough band to categorize: 1975's Azimuth merged samba, funk and smooth jazz, while 1979's Light As A Feather felt spacious and scenic, a delicate mix with tranquility in mind. So it makes sense for Azymuth to connect with producers Ali Shaheed Muhammad and Adrian Younge. As the Midnight Hour, they craft cinematic tracks rooted in the artistic sophistication of the Harlem Renaissance, yet with a '70s slant primed for Blaxploitation flicks. Over the past four months, Muhammad and Younge have released a steady stream of collaborative albums with some of the most noted legends in jazz. For JiD004, they've linked with Azymuth for a genre-bending album meant to unite eras and sounds. Some tracks are swanky, like "Ao Redor Do Samba," "Fall Afternoon" and "Friendship Samba," while others skew more festive: "Pulando Corda" and "Cat Jump." "Apocalíptico," the album's nine-minute epic, is the showstopper here, writhing and unfolding with psychedelic verve. Almost 50 years on, Azymuth proves they still have the fire, and it's not fading any time soon.
John Frusciante
Maya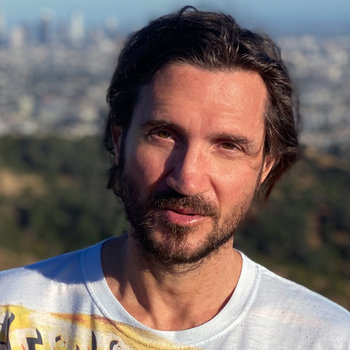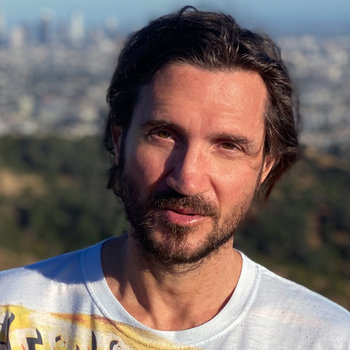 Merch for this release:
2 x Vinyl LP, Compact Disc (CD)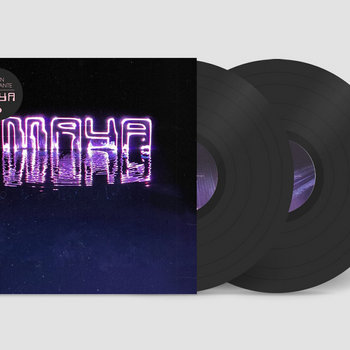 We've got dyed-in-the-wool alt-rocker John Frusciante to thank for two of 2020's strongest electronic albums: She Smiles Because She Presses The Button, a confident IDM outing released under his Trick-finger moniker last June, and now Maya, a love letter to '90s UK hardcore and jungle titled after, and dedicated to, the guitarist's late cat. In trading his signature riffs and harmonies for drum machines and squelchy samples, Frusciante is effectively signaling a creative reset, as evinced by his comments in Maya's album description; "I don't have that interest in singing or writing lyrics like I used to," he writes, adding, "The natural thing when I'm by myself now, is to just make music like the stuff being released this year." Maya, then, is the sound of a Rock and Roll Hall of Famer falling in love with the craft all over again, channeling Frusciante's razor-sharp melodic instinct into a broader spirit of discovery and, well, fun. Textural oddities abound on track after track, from the 8-bit ruckus undergirding "Amethblowl"— reminiscent of Super Mario Bros. on acid—to the rubbery bass and sawtoothed breaks on "Usbrup Pensul." Frusciante's always been about bringing the funk, of course, and there's plenty of that to go around on Maya as well; it's just of the face-melting UK variety, served up with a side of Balearic cool on cuts like "Pleasure Explanation." Pastoral and punchy at some turns, heady and hallucinogenic at others, Maya is another stellar release from Frusciante. Honestly? Even if we never got another Chili Peppers album again—just more of these J-Fru bops—I'd be a happy camper.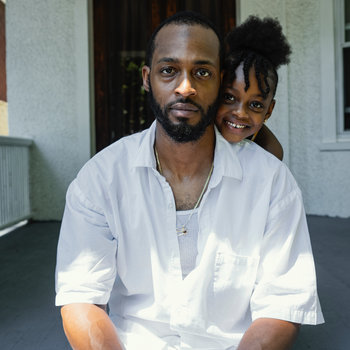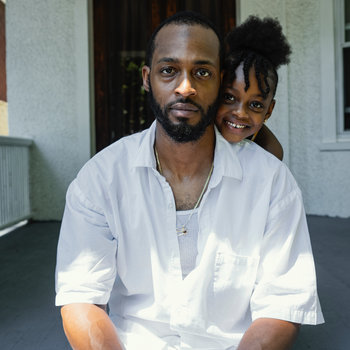 Merch for this release:
Cassette
There's no one element that makes Irreversible Entanglements one of the best jazz bands going. Each player is equally vital to the quintet's iconoclastic blend of liberation free jazz. Tcheser Holmes is the band's drummer and percussionist, and through brisk fills and aggressive tempo, he's the rhythmic center of a group formed to chide politics, racism and police brutality. While his debut EP, …the T is silent, is billed as "merely just a hello to the people," there's nothing mere about the sound he emits, a multidimensional mix of '70s-leaning funk, jazz fusion and ambient that properly highlights his vast sonic range. Where Irreversible aligns with the protest music of the late '60s and early '70s, Holmes casts a wider net; his sound is still very much of that era but it isn't so political. Instead, …the T is silent seems equally influenced by old labels like Strata-East and Mainstream, and newer ones like Brainfeeder. Take for instance the opening track, "Shiftin," a jubilant funk tune with big drums and backing vocals meant to convey peace and positivity. Think "Din Daa Daa" meets Stanton Davis' Ghetto Mysticism Band. Conversely, "Heaxagram 56" and "We From Da City" dip into astral jazz: the latter features Moor Mother as a vocal specter hovering within the percussive arrangement. The concluding track, "Vowels," reprises the opening cut: Celebratory in tone, Holmes uses a simple hook—"A! E! I! O! U!"—to exude cheer. All that to say this: …the T is silent is exquisite and I hope it leads to a full-length album. Regardless, there's quite enough here to hold your attention.
Yves Jarvis is the latest stage name for Montreal artist Jean-Sebastian Audet who has previously performed under the name Un Blonde. His 2019 release, The Same But By Different Means is the ideal contemplative album for the reflective mood I've been in. Influenced by the color blue, the album's devotional, ambient, and mostly instrumental tracks range from 14 seconds to eight minutes. Audet's blue-themed music is a good soundtrack for winding down after a hectic day. The spacey, smooth soul of "Sugar Coated" sounds like an aural ray of sunshine as does the folk-influenced "Curtain of Rain." Tracks like the organ heavy "Dew of the Dusk" and the xylophone-backed "Glory to You," are more melancholy. Audet closes out with the ambitious "The Truth" which incorporates audio samples, Audet's whispered spoken vocals, and acoustic guitar to create an ever-changing and lush soundscape. What's best about The Same But By Different Means is that it never seems to fully end. Listeners can linger in Audet's blue imaginary world as long as they like.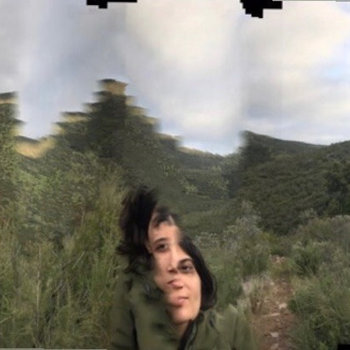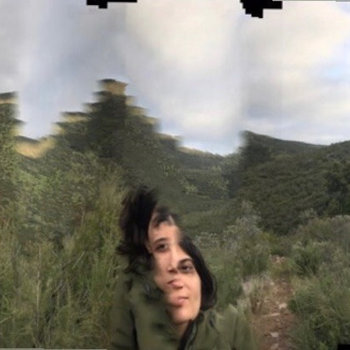 Merch for this release:
Vinyl LP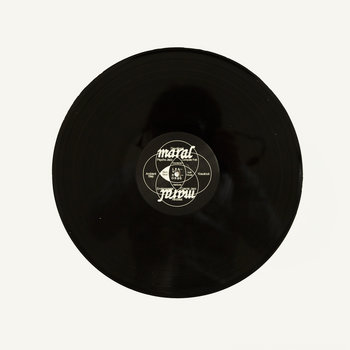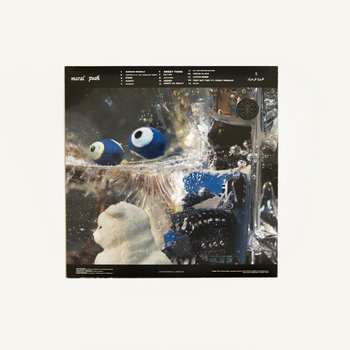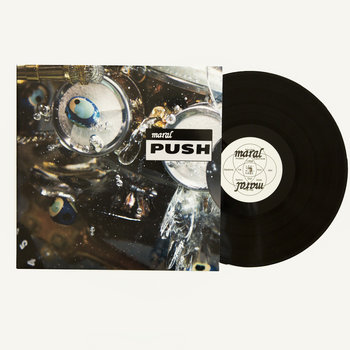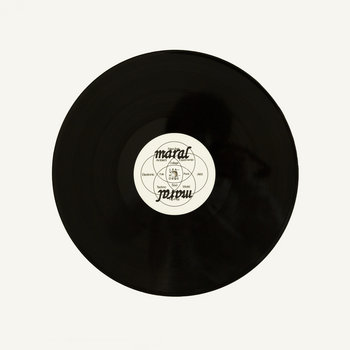 It's not hard to tell that Iranian-American DJ and producer Maral loves listening to music, and sharing it with others, as much as she loves making it herself. On Push, her debut LP, she samples the Persian classical, folk, and pop music of her youth heavily, sometimes stretching and layering these samples to haunting atmospheric effect and setting them over knocking, often heavily distorted beats. She's clearly influenced by dub (the grandmaster himself, Lee "Scratch" Perry, even shows up on "Protect U")—the spacious, cavernous feel across the album, as well as the rhythms on tracks like "Lita's Song," nod to this; punk, post-punk, and noise play a big part, too (Crass's Penny Rimbaud contributes spoken word to the searing, pulsing "They Not They," even). With such a wide array of influences, one might expect Push to feel overextended or scattered; instead, Maral pulls them all into a taut sound very clearly her own. This is one of those records that invites endless play, revealing new aspects on each spin to close listeners. Very much a record for heads, as so many records I love are, but you don't have to be one to dive in.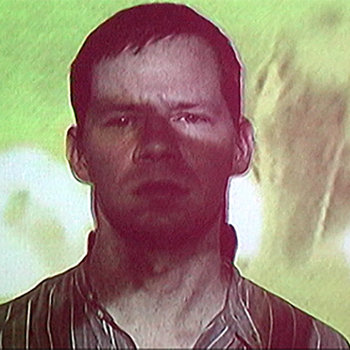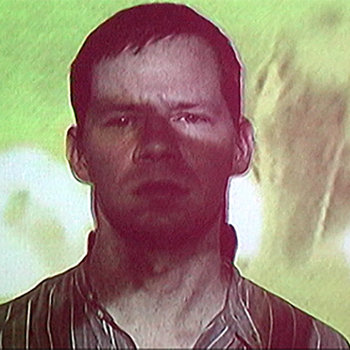 Merch for this release:
Vinyl, Compact Disc (CD), Vinyl LP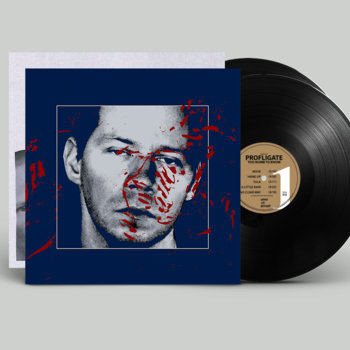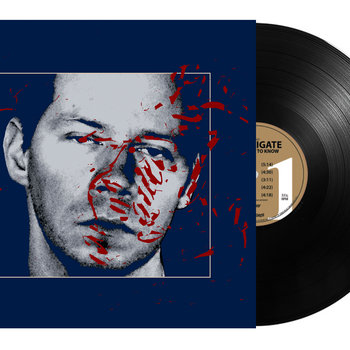 To open with a bit of gallows humor: When Noah Anthony wrote the lyric, "You have to wonder when the mask will finally fall," it's hard to imagine he knew how much of 2020 we'd all spend wondering when we could finally get rid of our actual, literal masks. (Survey says: 2022? Maybe?) Like most of the lyrics on Too Numb to Know, Anthony's brooding, hypnotic new record as Profligate, the question is a symbolic one. Anthony spends much of the record navigating human relationships with a nuanced combination of severity and tenderness. The music throughout is absorbing: low-lit goth-pop with a backbone of mournful synth that Anthony laces up with nimble guitar leads; the pulsing "Hang Up" is as shadowy and propulsive as New Wave night at the local graveyard; "No Clear Way," with its melting keys and pointillist, "Jumping Someone Else's Train" guitar line, ponders a nervous breakdown over music that sounds like one. What makes the whole thing work is Anthony's lyrics, and the way he sings them; he forsakes the high-drama howling common to this type of music in favor of a soft, vulnerable baritone, and considers personal interactions between friends and lovers as a series of fraught negotiations. "Cross out the light," he sighs in the haunting ballad "My Days," "All the pays you played/ Every twist, I love the knife." There's a rawness to Numb that's hard to shake; the lights eventually go down on the throbbing doom-dance closer "A Stranger," but the feeling of unease lingers long after.
Merch for this release:
Compact Disc (CD), Vinyl LP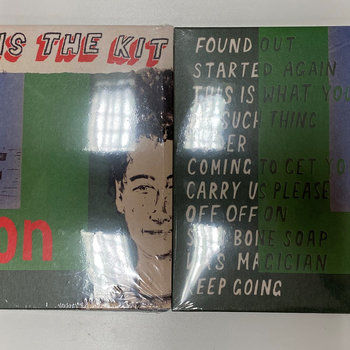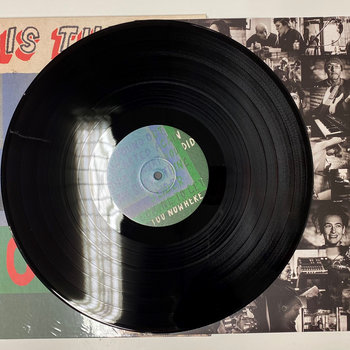 On the surface, Off Off On from This Is The Kit feels like an easy record—undemanding and gentle on the ears, easy to listen to and easier to enjoy. And it certainly could be sold that way. Yet dig a teaspoon deeper and you'll unearth intricately detailed songs of deep complexity and dizzying originality with moods that range from the comfortably languid ("Slider") to hitting high panic before you properly know what's going on ("This Is What You Did.") The music here feels purposeful and arranged, but not so much that a sense of playfulness and experimentation is lost in translation. The songs feel alive in a way, and retain a sense of high energy even in the more low-key moments. Kate Stables (who is This Is The Kit) is a wonderful songwriter, and half the joy of listening to this record is in hearing how she crafts her songs in such a way that they feel like a question she is still in the process of answering.