SEVEN ESSENTIAL RELEASES
Essential Releases: Indie, Alternative Rap, Video Game-Inspired Jazz, and More
By Bandcamp Daily Staff · October 02, 2020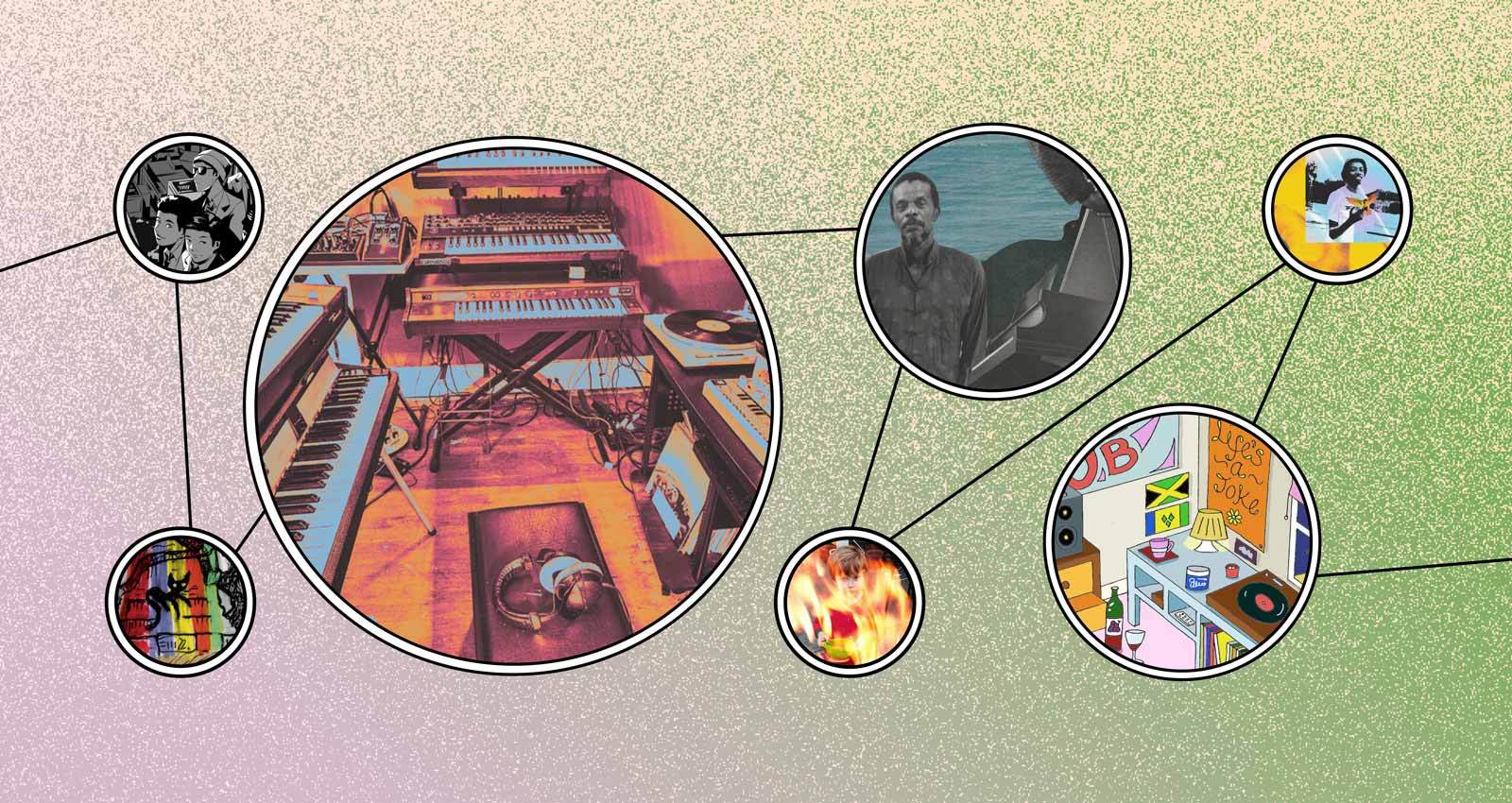 Welcome to Essential Releases, our weekly roundup of the albums that we can't stop playing, and that we think you need to hear.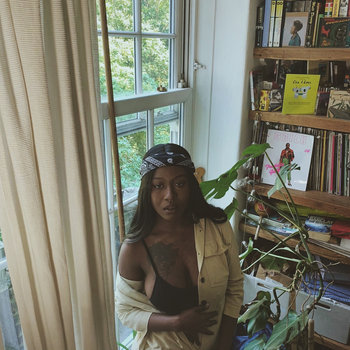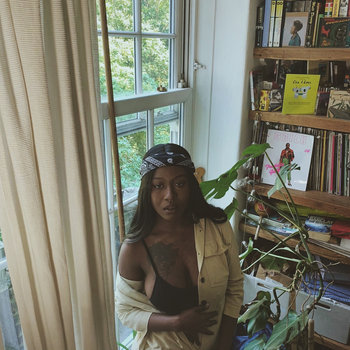 If I didn't know any better, I'd think that this album was made in a lab just for me. As a known sad girl, Veda Black's Sad Girls Club is very relevant to my life. Born Corinne Allen, Veda Black is a London singer whose family hails from Jamaica. She's been making her style of minimalist R&B music for the last few years and Sad Girls Club is her debut album. Sad Girls Club opens with the titular track which serves as an invitation of sorts. "No commitment or guarantee, no promise to make you happy. Welcome to the Sad Girls Club," she sings over the sparse melody. My favorite is "Serious," where Allen begins with, "I am mostly in my bed these days, mostly in my head these days, got to fight the urge to stay," over the track's subtle guitar. Another standout track is "Call It Love" which has an infectious bass-heavy Y2K-era R&B beat and honest lyrics about falling in love. Sad Girls Club encapsulates the feelings of depression in a way I haven't really heard since Solange's A Seat at the Table. Sad Girls Club is very high up there in the Black girl feelings music cannon. Writing about depression, and all the life you live despite of it, is no easy task and Allen nails it right on the head.
Merch for this release:
Vinyl, Vinyl LP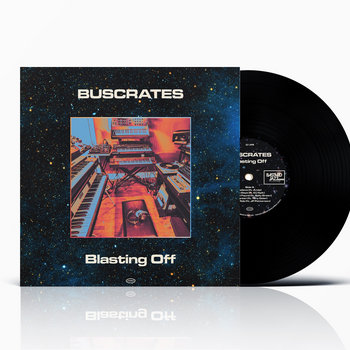 The first time I heard "Lost & Found," the third track on the excellent new record from Buscrates, I spent 15 minutes wracking my brain to try to remember where I'd heard it before. Was it on the playlist at the roller rink I used to go to as a little kid in the '70s? Was it one of the countless 45s stacked in my Aunt Kathy's closet, that I used to raid when I was younger? Or was it just so omnipresent during my elementary school years that it somehow got burned into my brain? The answer to all three of these questions was, "No," it's just that the Pittsburgh musical polymath Buscrates is so steeped in '70s and early '80s electro-funk he's able to carve out endless, note-perfect takes on the sound without ever resorting to simple mimicry. Blasting Off is, indeed, a blast: 10 songs that pop and lock over rubberband basslines, and against big, fat synth lines that Buscrates has streaked across the songs like graffiti on a brick wall. The vocalists he's recruited are all up to the task, but Kate Moe Dee's disco diva turn on "How You Gonna Do It" and Anda's breathy '90s R&B spotlight-stealing on "Believe" are worthy of special mention. In and out in 35 minutes, Blasting Off is the kind of record built to be played on a loop—which, after your first time through it, is exactly what you'll want to do.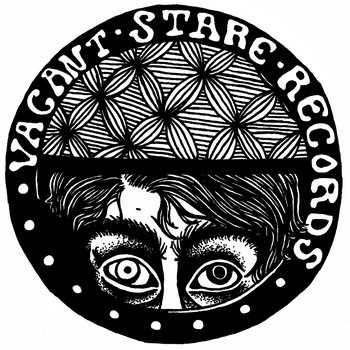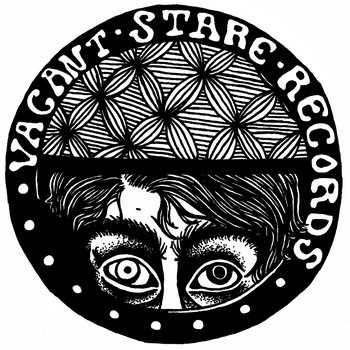 Merch for this release:
Vinyl LP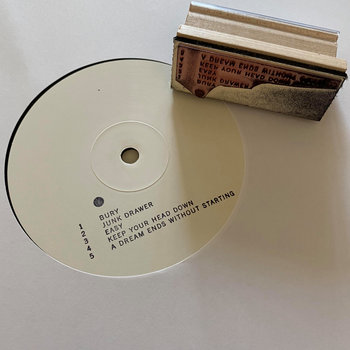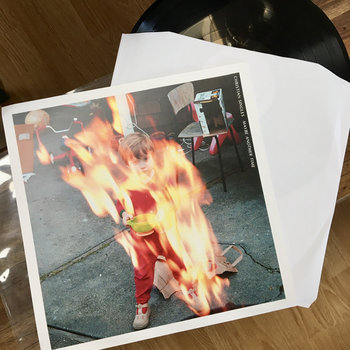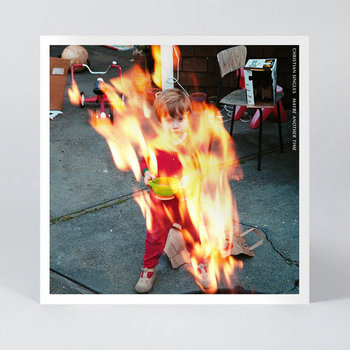 Rob I. Miller of Oakland, California, has been making great music in various projects for years, but throughout all of them there's been a sense that he's holding the listener at somewhat of an emotional distance, whether it be through cynicism and guitar effects with his old post-punk band Mall Walk (whose sole LP, 2016's Funny Papers, will one day be recognized as the modern classic it is) or sardonic humor and lightweight indie pop songs on the more recent Blues Lawyer releases. Maybe Another Time, Miller's solo full-length under the moniker Christian Singles, seems like a glimpse at his more authentic self removed from the performative framework of the rock band and even the world, as the record was written and recorded in the early stages of quarantine—and what better time to really break down the falsities of the ego than when the furthest place you can go is into your own head. Perhaps that's why the raw, lovely songs on Maybe Another Time (mostly strummy singer-songwriter fare occasionally punctuated by a smear of noise, whispery washes of reverb, or the crack of a drum machine) play like a series of questions without answers or answers that don't speak louder than silence when they do arrive, the downcast melodies mirroring the mental spiraling as Miller sings of feeling stuck in a torturous cycle of false starts and sad memories or wistfully cataloguing visions of happiness that don't seem real. Though the instrumentation is minimal and the songs all self-recorded, Maybe Another Time never feels impenetrably lo-fi or so intimate as to be unreadable by outsiders. On the contrary, there's a clarity of purpose that shines through the entire record, a longing to be understood so honest it universalizes as a matter of course.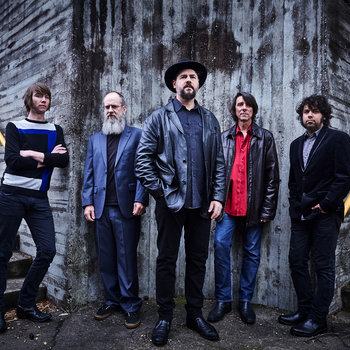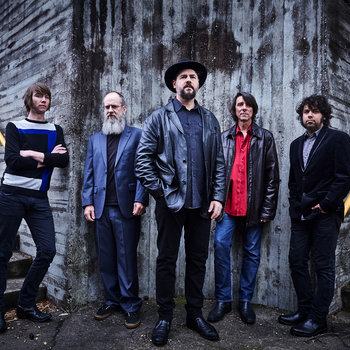 Merch for this release:
Vinyl LP, Compact Disc (CD)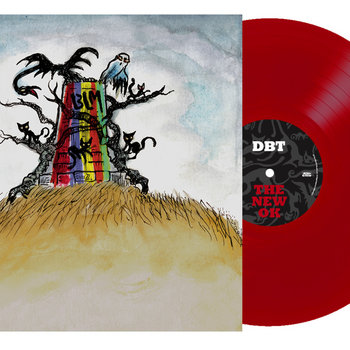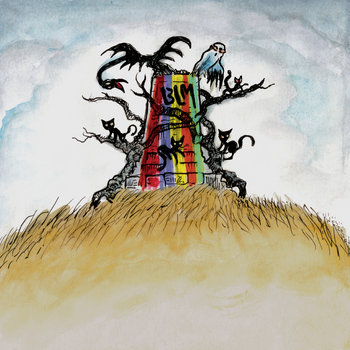 Most Drive-By Truckers songs fall into one of two categories: fantastical, southern gothic character studies, and searing political commentary. That dichotomy has blurred in recent years, however—likely because the two spheres are now one and the same, as a quick glance at the headlines reveals. To put it another way, Patterson Hood doesn't need to play raconteur anymore; as a real-life manifestation of the violence, evangelism, and bigotry haunting their broader lyrical universe, Trump's America is all the source material he needs. Which brings us to Drive-By Truckers' freshly-arrived surprise album, The New OK: a record that contrasts Hood's moribund reflections with muscled southern rock hooks that cut through the darkness, leaving us with just a trace of hope. "Watching the Orange Clouds," penned in the aftermath of George Floyd's murder and the resultant protests, evokes legendary Southern Gothic writers like William Faulkner and Flannery O'Connor with violent, surrealistic tableaus ("Across the Burnside Bridge there's heads getting bashed and teargas/Boys too stupid to really be proud/Watching the orange clouds"), while "Sarah's Flame" develops its titular figure as a avatar for the silent majority's self-destructive hypocrisy: "She made PC worse to Mama than the VD Daddy brought home from the rodeo/She made it look so easy all Fat Donnie had to do was wear the pants." As Patterson dives face first into the abyss, his bandmates keep him aloft, cranking out stick-to-your-ribs Americana arrangements like there's no time to waste. It might be the end of the world as we know it, but as long as bands like Drive-By Truckers are there to bring the fight, we just might be, well—OK.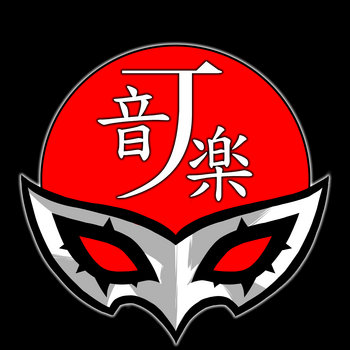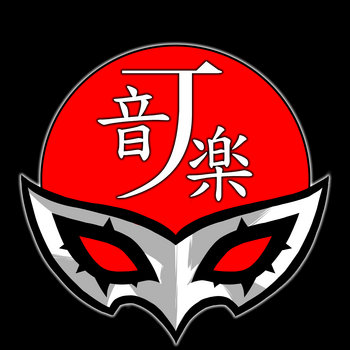 An ultra-polished studio tribute three years in the making, METAGROOVE is J-MUSIC Ensemble's monument to the 2016 JRPG "Persona 5" and its iconic score by Shoji Meguro: an intricate blend of jazz, electronic and R&B widely regarded as one of the best video game soundtracks ever made. To give non-gamers an idea of the kind of phenomenon we're dealing with here, think of it as the video game equivalent to Steely Dan's Aja. Adored by audiophiles and nerds alike, the "Persona 5" soundtrack is currently ranked on Rate Your Music as the fifth-best video game soundtrack of all time, as well as the sixth-best album of 2017; vinyl pressings have been highly limited, so an LP version will set you back an average of $300 on Discogs.) As a cadre of established session musicians and improv jazz upstarts, NYC's J-MUSIC Ensemble treat Meguro's compositions with the respect they deserve, balancing the songs' now-iconic grooves with unique embellishments and sidebars that show they're not afraid to take risks. Hell, their interpretations of the two biggest fan favorites, "Last Surprise" and "Wake Up, Get Up, Get Out There," nearly upstage the originals with a fluid chemistry bordering on telepathy. And the lesser-known cuts fare even better, particularly on "Price"—an upbeat, oboe-spiked track that played straightforward in the original, reconfigured into a revolving door of kick-ass solos—and a slick take on "The Days When My Mother Was There." Even if you've never played the game that inspired it—and you really, really should!—METAGROOVE is an instrumental epic not to be missed, especially if you're into jazz or easy listening.
Redveil is a monumentally talented young rapper and producer from PG County, MD (same end of the DC 'burbs I grew up in); at just 16, his debut, Niagara, sounds incredibly fully realized. He's aware of this, too: "I done put these years in before I turned 16/ I'm an old soul, all this weight done pulled it outta me," he raps on "fastlane." While his deft wordplay, realism, keen eye for the way the environment he's growing up in is affecting him, and love for soul samples pulled and stretched into luminous, elegiac loops, he may remind you at times of other iconoclastic, hard-working rap talents—MIKE, R.A.P. Ferreira (fka milo), Earl Sweatshirt, MAVI, and yes, Kendrick. This is, I must stress, a compliment; these are not tracks to follow if you can't keep up, and Redveil clearly can. The other young artists he features here are similarly brainy and tapped-in—NJ rapper and producer Chris Patrick, Detroit R&B singer and rapper Junii, Chicago rapper Cameron Bolden, Portland rapper Donte Thomas, and so forth. Both bold and nuanced, Niagara is—mark my words—the record someone will be writing about 10 years down the line as "how it all began."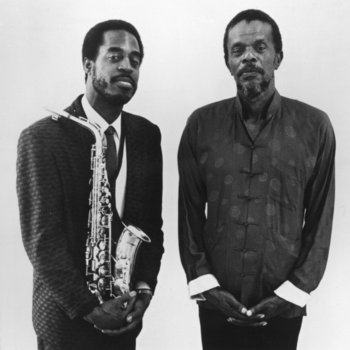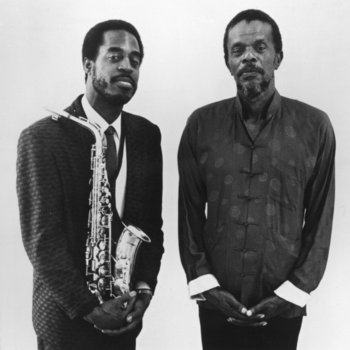 Merch for this release:
Vinyl LP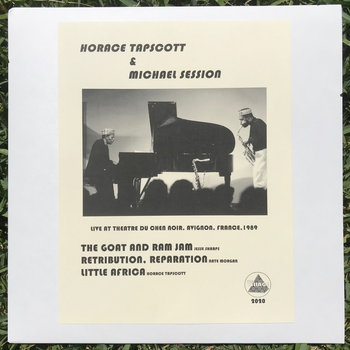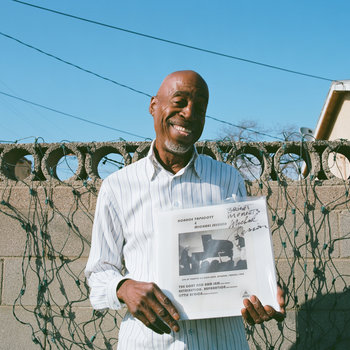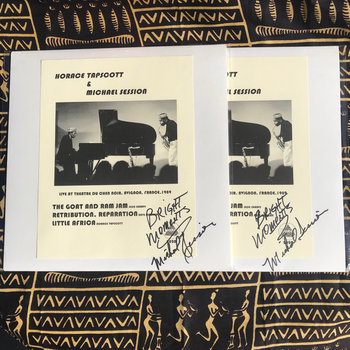 It's likely no coincidence that some of the best jazz recordings were captured in France, where avant-garde musicians were still appreciated long after jazz was declared dead in the United States. The naysayers had a point, though: American jazz was in rough shape by the 1980s, as the swing of the '60s and fire of the '70s had given way to a palatable blend of smooth jazz. In 1989, pianist Horace Tapscott, leader of the famed Pan Afrikan Peoples Arkestra in Los Angeles, played a European tour with friend and saxophonist Michael Session, where they winnowed the big arrangements of Leimert Park stalwarts Nate Morgan and Jesse Sharps into simple piano-and-sax tunes. The minimalism didn't dilute the performance; Tapscott and Session were emotive players who pulled hefty notes from their instruments. In turn, ...Live in Avignon, France 1989, recorded in the Théâtre du Chêne Noir, still had weight, even if the rawness of L.A. jazz wasn't fully present. Live in Avignon is an elegant listen, the rightful score for the vaunted Avignon theatre.