SEVEN ESSENTIAL RELEASES
Essential Releases, October 14, 2022
By Bandcamp Daily Staff · October 14, 2022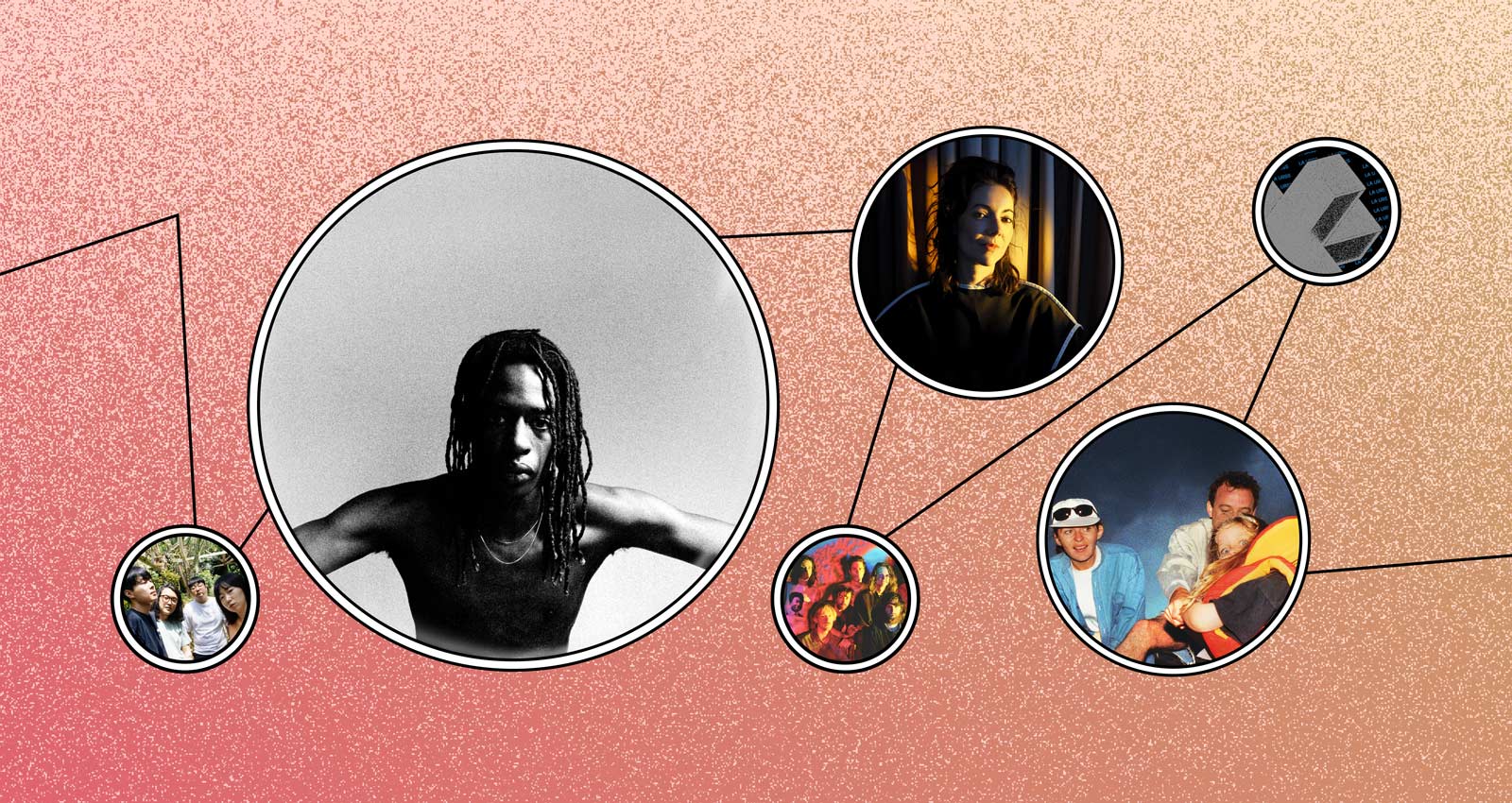 What the Bandcamp Daily editors are listening to right now.
Merch for this release:
Vinyl LP, Compact Disc (CD), Cassette, T-Shirt/Shirt, Bag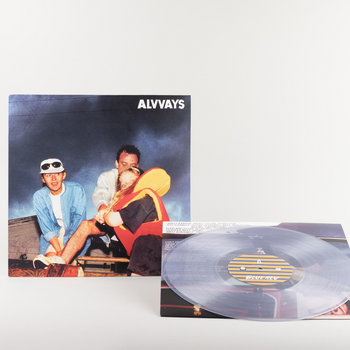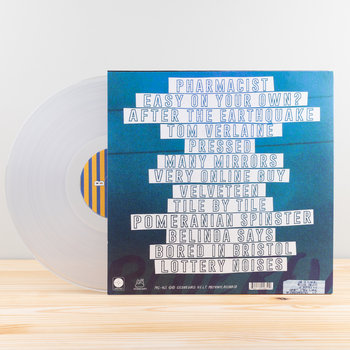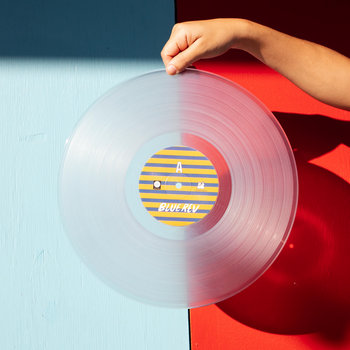 Like their heroes, Teenage Fanclub, Alvvays have always gone all in for the anthemic. But whereas the former sets a course for the stars with sweeping guitar chords and epic choruses that blast upwards on a more-or-less straight trajectory, Alvvays finds drama by drilling down into the core of their songs and breaking them apart at the cellular level—and never more so than on noisy, moody new record Blue Rev. Brimming with melodic twists, hairpin rhythmic turns, screeching key changes, and instrumental chaos that only feels uncontrolled because it is so precisely arranged, there's so much happening within and around the fringes of Blue Rev that every moment teeters on the edge of destruction in the style of the amateur who doesn't realize that it's the kitchen sink that sinks the ship. And yet this is masterful stuff for the simplest of reasons, which is that it hardly matters how far Alvvays want to explode their songs because the fact is that they have songs, good ones, and at the end of the day when you're a guitar pop band, even one with stadium-sized ambitions and a taste for pastiche, the song is all that counts.
Merch for this release:
Vinyl LP, Poster/Print, Ticket,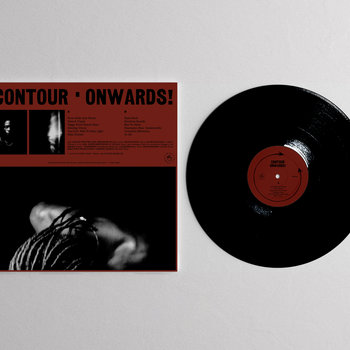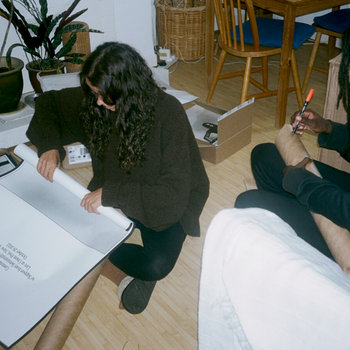 Contour's latest offering is decidedly more meditative than his last album, Love Suite. Here, Contour takes listeners on a journey of Black art and self-discovery that includes archival references, including the LA Rebellion films, a Nikki Giovanni poem, and audio from Sonia Sanchez. My favorite track is the neo-jazz like "Hearing Voices." "I'm like ten minutes from bankrupt," Contour repeats over breezy backup vocals, giving an apology to himself and others for not listening to his gut. Other standouts include the Semiatruth-assisted "Repossess" and the slow and steady "Crowded Afternoon." The crown jewel is the closer "At All," which opens with audio from Sonia Sanchez before segueing into lyrics about self-definition. "I had to get rid of some of my clothes to shed/Some of the memories and feelings they hold, I guess," says Contour over a gliding piano melody. The archival and referential nature of Onwards! makes it an important part of Contour's oeuvre that allows listeners to discover something new with each listen.
Lucrecia Dalt
¡Ay!
Merch for this release:
Vinyl LP, Compact Disc (CD), T-Shirt/Shirt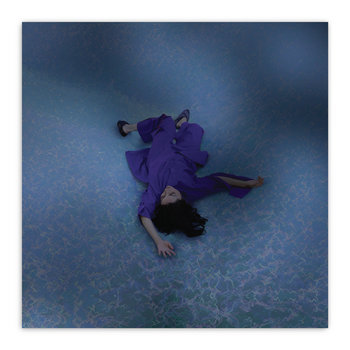 In an interview for the cover story of the October issue of The Wire, Lucretia Dalt identifies the character from whose perspective she sings on ¡Ay! as Preta, an "ethereal alien being" forced to assume human form and live on Earth with the rest of us. This does not always go well. "The humor comes from her basic dysfunctionality," Dalt says of her creation. "She believes she's behaving quite normally, but of course she's doing odd stuff, like licking rocks!" That quote ends up feeling like a good shorthand for ¡Ay! as a whole, an album that, at first blush, feels like a wondrous amalgam of identifiable genres like salsa and bolero and Latin folk music, but gradually becomes stranger and stranger the more time you spend with it. Why, for example, does all of the instrumentation on the woozy "Contenida" feel like it's starting to melt down the sides of the song about halfway through? Why does "Gena" feel like a chopped-and-screwed rumba, its rhythm crawling, the brass section bleating in slow-mo? Is "Bochinche"….Martian exotica? The more you begin to pick up on those little moments of strangeness, the more ¡Ay! begins to work its way into your blood. The connective thread through it all is Dalt's voice—here unadorned where, on previous outings, it was dusted with all manner of digital effects. She is the calm and slightly bemused tour guide, leading us through her wonderfully surreal world.
Earlier this year, Stu Mackenzie declared the dawn of a "jammy period" for his band King Gizzard and the Lizard Wizard, prompting a fit of nervous laughter from yours truly. Given the Aussies' hyper-prolific output, deeply passionate fanbase, and heavy touring focus, I'd always assumed they self-identified as a jam band to some extent, if not in name than in spirit. They've given us two albums so far this year: Butterfly 3001, a collection of remixed Butterfly 3000 tracks; and the double-LP Omnium Gatherum; ahead of which Mackenzie made the aforementioned observation). This week's arrival, Ice, Death, Planets, Lungs, Mushrooms and Lava, is the first of three full-lengths due out this month alone. (To wit, the current record for most King Gizz albums released in a single year is 2017, so if their inner Dead is rising only just now, God help us.) Those enjoyed any of the 20 albums preceding it, particularly the last three or four, should feel right at home with Ice…, which spans over an hour's worth of sprawling, cosmic guitars, dusty psych grooves, sci-fi themes, jazz-funk polyrhythms, and idiosyncratic time signatures. For everyone else, there's always next week. Or the week after that. If there's anything I've learned from following this band, it's that it's only a matter of time before you become a believer.
La URSS
+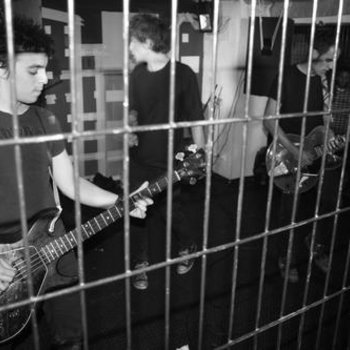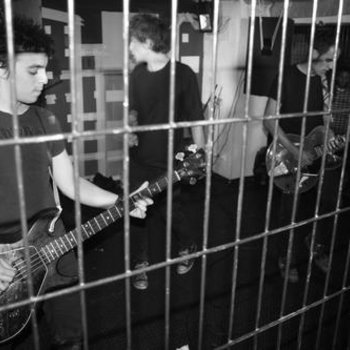 Merch for this release:
Vinyl LP
I was having lunch with my friend Scott (who put out his own very good record earlier this year) earlier this week, and we were talking about pastiche and nostalgia in punk—about bands adhering to aesthetic signifiers and formulae as opposed to trying to make something unique to them. Scott brought up this most recent La Urss record as an example of Doing Things Right, and it reminded me that I'd been considering writing about it here. No time like the present!
La Urss are a contemporary Spanish band who make rock-solid Movida Madrileña-inspired melodic dark punk. While they're certainly not scene unknowns, it has always surprised me that they've never had more hype around them, as they're one of the most consistently interesting bands working in this style. You can find a lot of bands who will namedrop Paralisis Permanente, but far fewer that actually take that band's energy and inventiveness to heart, or look to the forces behind La Movida Madrileña (the fall of the Franco era, and a subsequent explosion in youth creativity). + is La Urss' tightest LP yet, but also finds them stretching out in songwriting and dynamics. (They're a tremendous live band, and I hope I get to see them play this material sometime soon.) The minimal open of "Entorno Competitivo"—just bass, drums, and vocals—builds atmospheric tension that burbles throughout the track, deliciously never quite resolving. "A Distancia" has a gorgeous, spare guitar part during the verses that plays accent and foil to the thrumming bass and drums, and the shout-along moments in "Fe" and "Meta" are euphoric. This is a band looking to the past to inspire the future—Doing It Right.
Say Sue Me
10
Merch for this release:
Cassette, Vinyl LP
On their latest covers EP, their second since 2018's It's Just a Short Walk!, Say Sue Me celebrate a decade as a band by revisiting two of their own tunes and mucking about with genre for truly fresh takes a few favorites from foundational guitar rock bands (Yo La Tengo, Pavement, Silver Jews, Guided by Voices, etc.) While the Busan, South Korea-based group could have easily leaned into a glorious-if-predictable destiny as being the Korean Alvvays, this year's full-length, The Last Thing Left, showed they're more allergic to pigeonholing than skirting the edges of novelty; and so it is on 10, where they take Pavement into bossa nova territory, crank a shuffling Yo La Tengo tune up to 11, and shake off their noise pop past on "Bad Habit," a SSM original from ye olde 2017.