SEVEN ESSENTIAL RELEASES
Essential Releases: Frog-Inspired Metal, Cosmic Synth Music, Hip-Hop and More
By Bandcamp Staff · November 06, 2020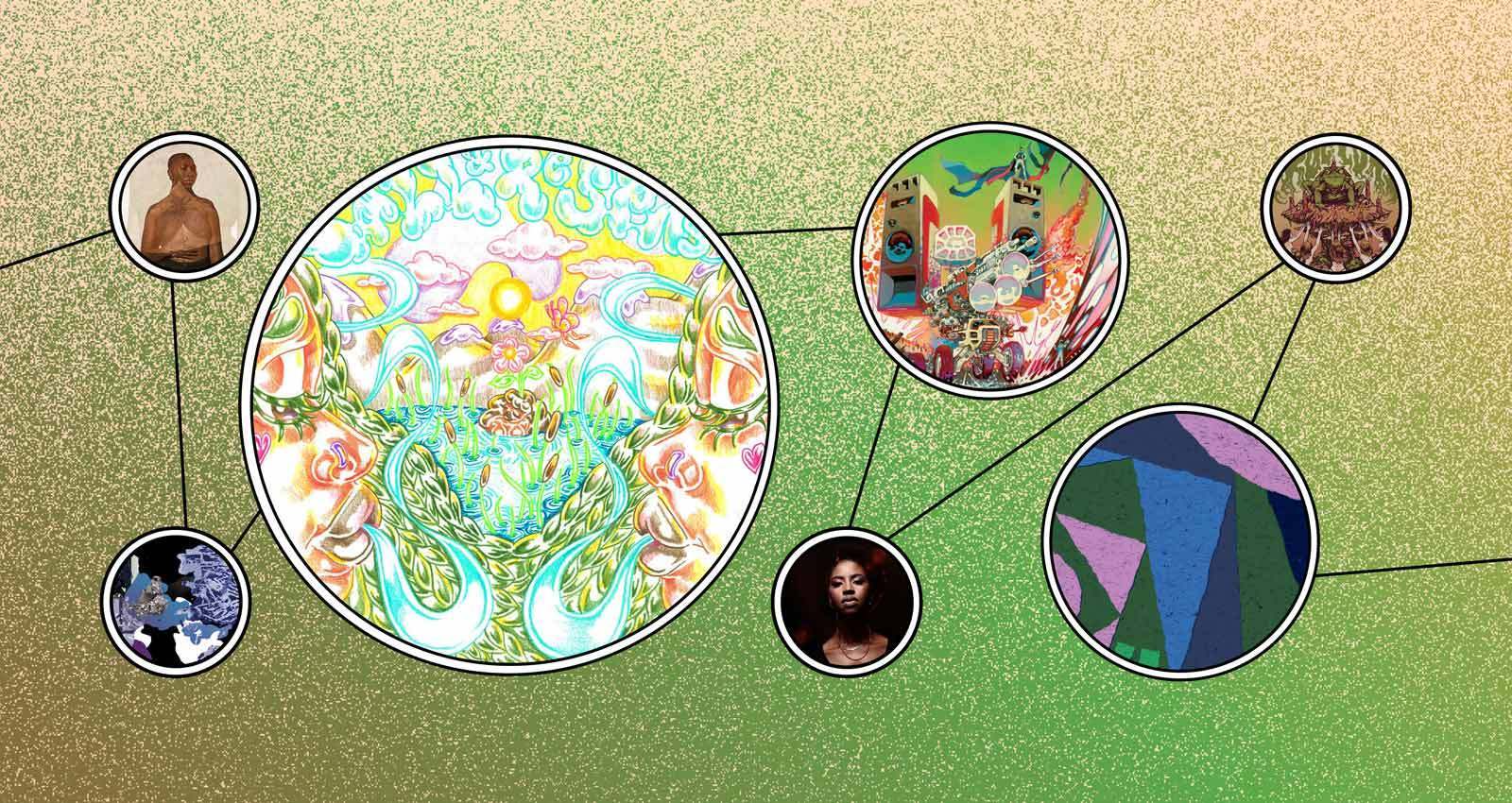 Welcome to Essential Releases, our weekly roundup of the albums that we can't stop playing, and that we think you need to hear.
Merch for this release:
Cassette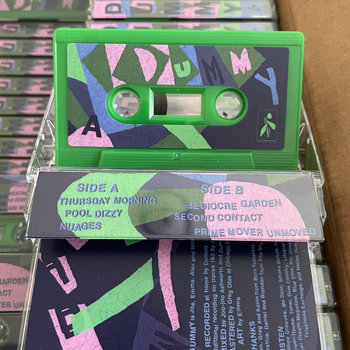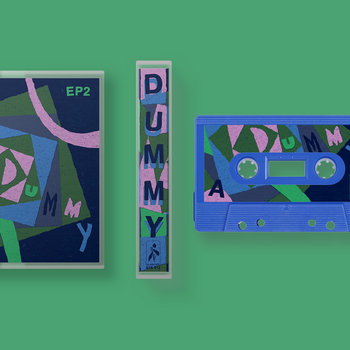 According to the liner notes, the excellent second EP from L.A. five piece Dummy was recorded at home using "freeware and a smartphone," thus it has a kind of rickety and lived-in feel that dispenses with the self-absorbed iciness this kind of minimalist bleep bloop art pop can sometimes get mired in. The droney pop songs on EP2 sound warm and exploratory, considered without being overthought, and more interested in achieving a sense of soothing ambience than a catchy hook. It's less overtly "dream pop" than the band's first EP, but feels more adventurous for not being as easily categorizable. Fans of ambient music who would like to get into rock bands or fans of rock bands who would like to get into ambient music will both find a lot to like here.
Merch for this release:
Compact Disc (CD)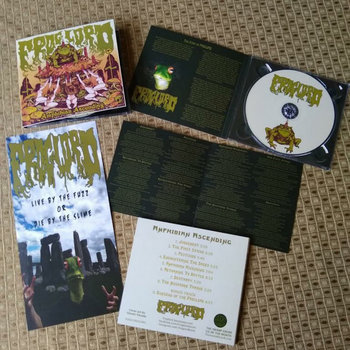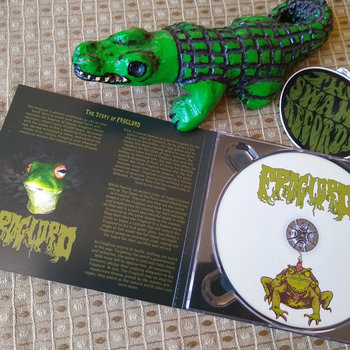 If you'll pardon the non-sequitur—it HAS been a a stressful week, after all—I'd like you to consider the following: Frogs are pretty fucking metal. Per the Smithsonian, some of them ooze lethal poison (one gram of golden poison dart frog venom can kill 100,000 people; other species swallow their own tadpoles whole, only to cough them back up when they're fully formed ; and did I mention they zombify themselves every winter, only to reanimate a few months later like nothing happened? Naturally, a badass creature deserves a badass musical tribute, and that's exactly what Bristol's Froglord have delivered with their new album, Amphibian Ascending. Fans of High on Fire, Kyuss and Conjurer will positively flip for the title track, full of sludgy riffs that march on for measures before igniting suddenly, like swamp gas on fire. (Don't miss the accompanying music video featured on the album page, which features the band performing in capes and frog masks). Tracks like "Encountering the Sages" and "The Mushroom Throne" take that amphibian high fantasy even further with impassioned vocal arrangements and churning leads, reveling in the spectacle without skimping on substance. The riffs, of course, are riveting (or is it rabbiting?), too. After all this turmoil, you, the Bandcamp listeners, deserve a good frog metal album. Here it is.
Merch for this release:
Vinyl LP, Compact Disc (CD), T-Shirt/Apparel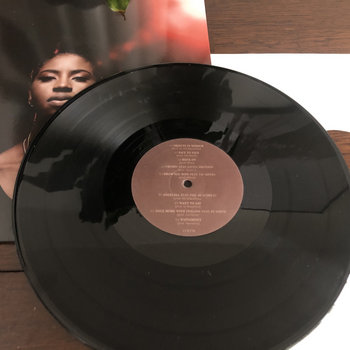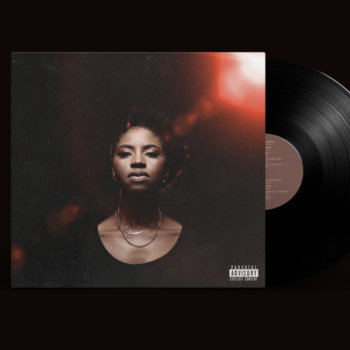 Lyric Jones's new album is inspired by an unlikely source. "The title 'Closer Than They Appear' serves as a motif inspired by half the fine print warning on the side view mirrors of vehicles: 'objects in mirror are closer than they appear,'" Lyric wrote on her Bandcamp page. "They're vital and important tools, directly in front of us. I see myself as an object in the mirror that may be closer to my career breakthrough and self-actualization than I think … it's almost as if I'm telling myself to keep going in the album title." Executive produced by Phonte (of Little Brother and Foreign Exchange fame), Closer Than They Appear exhibits the same bright spirit of an old LB record. The beats—courtesy of Phil Beaudreau, Carrtoons, and Nottz, among others—split the difference between soul and boom-bap without fully landing on either. Lyrically, the album is very much of the moment. "Face To Face" delves into the Covid pandemic and state-sanctioned violence against Black women: "Which one should I be fearing most—a virus or a system/Corona shit ain't coming close to violence on my sisters." In the end, Closer Than They Appear feels like a breakthrough to even bigger records. This one's the warning shot.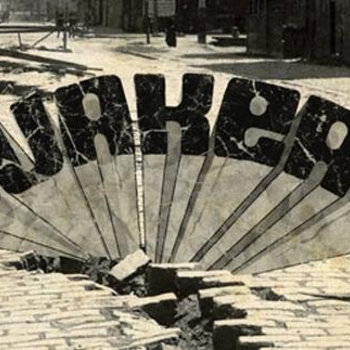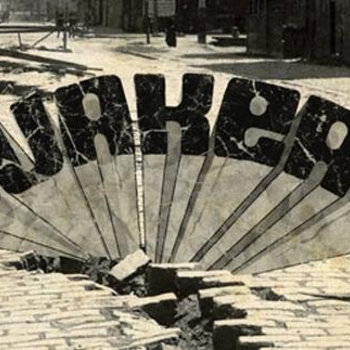 Merch for this release:
2 x Vinyl LP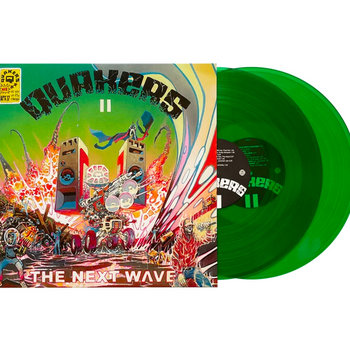 It's easy to be thrown off by the new Quakers album: the 33-track record features 25 guests and runs about 55 minutes. Listening to it is a different story: the longest cut is just three minutes, and through its mix of soul-sampling loops and cosmic beats, II – The Next Wave moves quickly; rappers like Guilty Simpson, Jeru The Damaja, and Jeremiah Jae drop one-off verses that sustain the album's breakneck pace. Surely there are standout tracks—Sampa The Great is her usually stellar self on "Approach With Caution," and Cavalier sounds momentous on "The Line"—but The Next Wave should be consumed in one chunk for an open mic effect, where the aforementioned MCs, and others like Jonwayne and Denmark Vessey, trade brisk rhymes over the Quakers' vast assortment of beats. When listened to in this way, it's as if they're passing the mic to each other on one stage, and the producers are cueing up beats on the fly. It reminds me of old Lyricist Lounge CDs and late nights at Arlene's Grocery—back when breathing indoors wasn't so dangerous.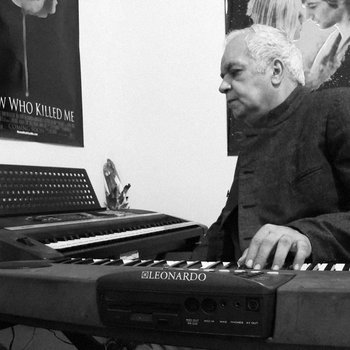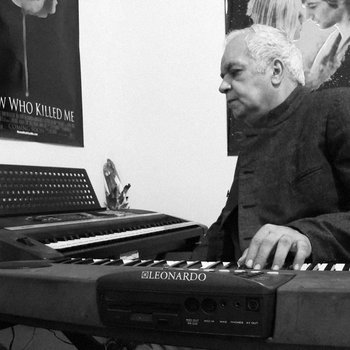 Merch for this release:
2 x Vinyl LP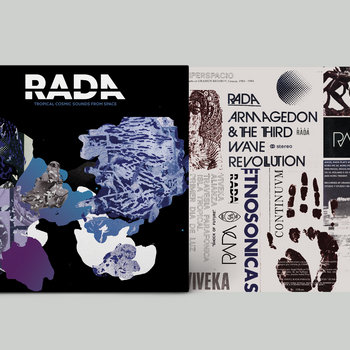 It was while attending the Friederrienne Universitat in Germany in the 1970s that Venezuelan musician Angel Rada's life was changed forever. Formerly a psych rock fan, Rada's mind was blown by the possibilities of the then-new Moog synthesizer, and by the sounds and rhythms of the krautrock bands he was hearing at local clubs. His return home marked the beginning of a furious creative peak: From 1980 – '89 Rada released seven LPs (one of them a double album), tracks from which comprise the dazzling compilation Tropical Cosmic Sounds From Space, which was released by the excellent Barcelona label El Palmas earlier this year. Though the 15 tracks are pulled from difference sources, they hang together beautifully here: there's something mesmerizing about the way Rada gingerly and patiently unspools glimmering lead lines, letting them hang mysteriously over nebula-like whooshes of static and fog. Every moment of Tropical Cosmic Sounds is warm and soothing, whether they favor texture—like the anti-gravity moon walk of "Extasis Primitivo"—or surrealist melodies, like the alien-Morricone whistler "Carillon." Rada is a genius whose work has existed for too long in the margins; Tropical Cosmic Sounds From Space is a crucial corrective.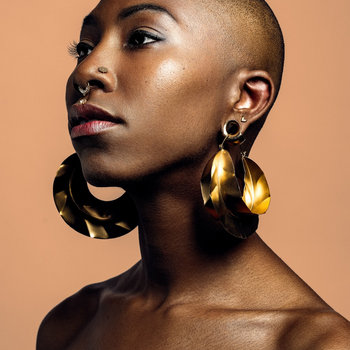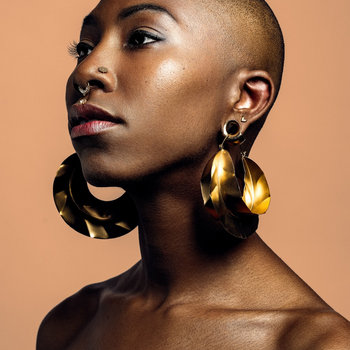 Merch for this release:
Cassette, Vinyl LP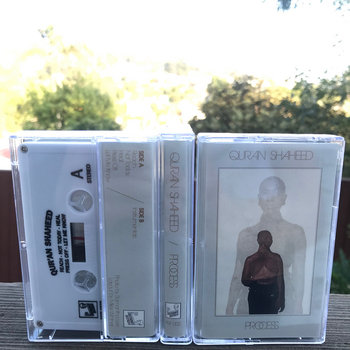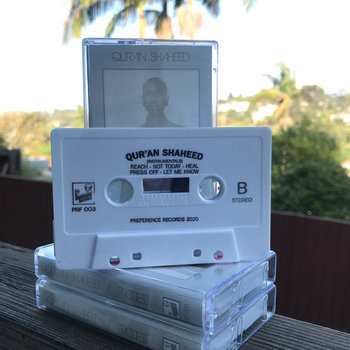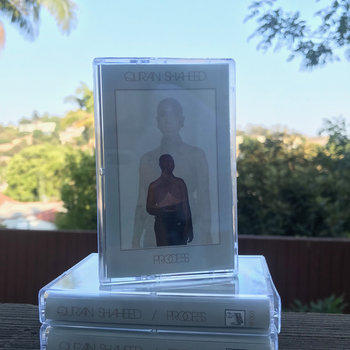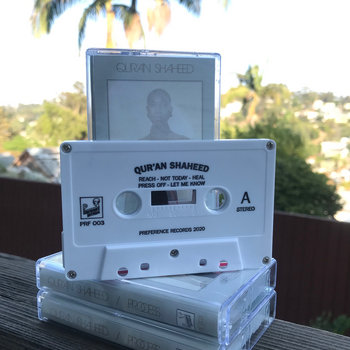 Qu'ran Shaheed's short but sweet album Process, is a delightful distraction from the complete dumpster fire that is American politics. The Los Angeles-based Shaheed was raised in Pasadena and has been playing music since the age of four. Her musician father Nolan Shaheed is a member of the The Pan Afrikan Peoples Arkestra. Her debut album is a succinct introduction to her experimental sound that is steeped heavily in neo-soul, classical, and hip-hop influences. Process opens with the uplifting neo-soul love song "Reach" that has retro saxophone horns and drums. That spirit of love and upliftment carries throughout the album with the smooth "Not Today" which urges listeners to "Let's take a second to appreciate a woman. Let's take a second to appreciate a man." Shaheed makes a case for turning off negative thoughts and influences on the funky "Press Off" as she sings, "I just press off to the thoughts.". Album closer "Let Me Know" is another love song where Shaheed is upfront about her desires. It seems fitting that her album opens and closes with love at the center. Shaheed seems most interested in choosing joy and I'm going to follow her example and do the same.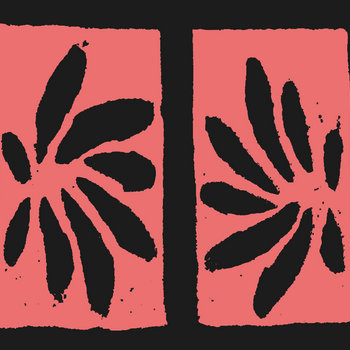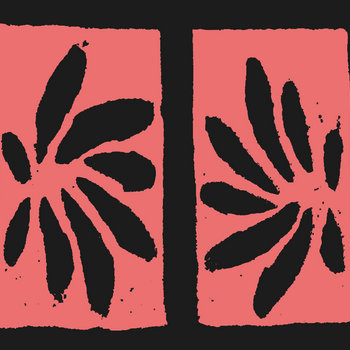 Merch for this release:
Poster/Print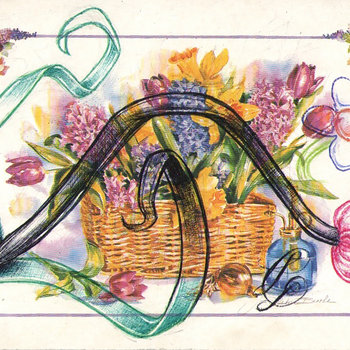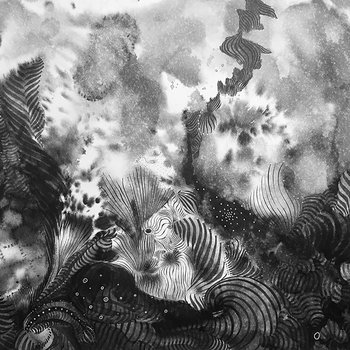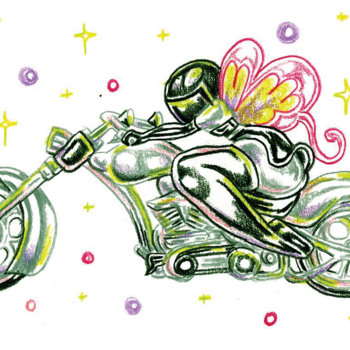 No slam against people who get their music recommendations from algorithms, but people who get their music recommendations from algorithms miss out on the opportunity to make the mental connections between bands, labels, and regions that breathes life into your music taste (and makes you a lot of fun at parties.) So, let me give you a tip. Seattle's Half Shell Records has been a bellwether for what's good on the slightly more psychedelic end of rock music in the Pacific Northwest for some time now, and have also recently expanded their purview to start working with some excellent heavy acts from Mexico. But you can get introduced to their roster in one fell swoop with new compilation Call & Response, a hefty 32 tracks of killer new songs that exemplify the label's eccentric appeal. From Baywitch's colorful indie surf and Wet Fruit's vibey prog to Supersilverhaze's fuzzy hard rock and Sharif Ali's smooth pop, no algorithm could come up with a line-up this stacked. Also: the compilation itself is a mutual aid fund with all proceeds being donated to the NAACP, ACLU, Okra Project, and other organizations dedicated to achieving racial justice, so pony up.