SEVEN ESSENTIAL RELEASES
Essential Releases, May 6, 2022
By Bandcamp Daily Staff · May 06, 2022
Welcome to Essential Releases, our weekly roundup of the albums that we can't stop playing, and that we think you need to hear.
The San Francisco singer-songwriter Anjali Asha is such a gifted R&B hook writer that it may be your third or fourth listen through the slinking kickoff track to her excellent new EP Doomsday that you start to catch what she's singing: "Man down/ Ain't nobody safe/ Start the countdown/ Can't you see the flames?/ Have you looked around?/ Not much remains/  Countdown, countdown, it's doomsday." The topic is both literal—in the song, Asha imagines empty churches and melting buildings—but also metaphorical; throughout the album, Asha details apocalyptic relationships, duplicitous friends ("Say they on my side, but I can't be sure/ …Fully reloaded And it's all-out war"), and the rewards for enduring the same ("Wounded soldier/ Get your purple heart"), setting all of it to immaculately-produced R&B that showcases her spitfire delivery. (The way she fires off syllables in "Vitals" radiates the kind of brash self-confidence and charisma that separates a great song from a good one.) That Asha is singing at all is a miracle—in 2020, she survived a car accident involving a drunk driver that left her in a hospital bed with a long list of horrifying injuries. The sound of determination you hear throughout Doomsday is real; its iron-clad songs are irresistible.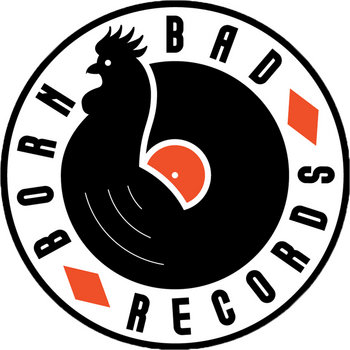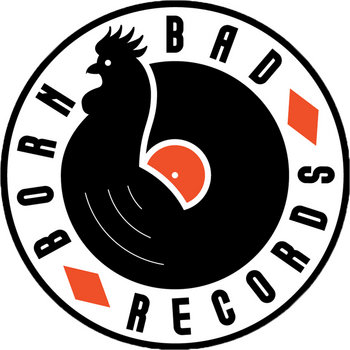 Merch for this release:
Vinyl LP, Compact Disc (CD)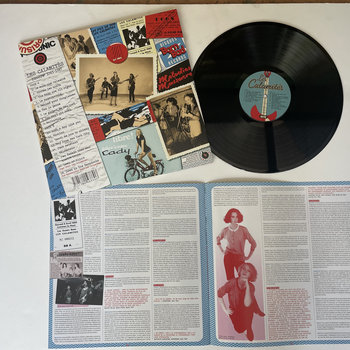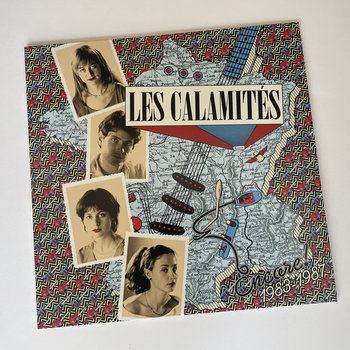 Released (and thus overlooked) in the final days of last year, this compilation on Born Bad Records collects the recordings of 80s French girl rock band Les Calamites; a trio and later a duo from Burgundy who were well-regarded in their native country, but only acquired cult status elsewhere—though anyone who likes, say, the Shop Assistants will probably enjoy some of the tracks here (and definitely not others.) Les Calamites, who released a record on legendary indie label New Rose, started out with a punky, jangly sound that became slightly glossier over time, though the cool-girl edge that powered early tracks like the breathless "Toutes les nuits" and proto-indie "Le supermarché" remained through final hit, 1987's "Vélomoteur," on which the band sound like a plasticine Primitives.
Merch for this release:
Vinyl LP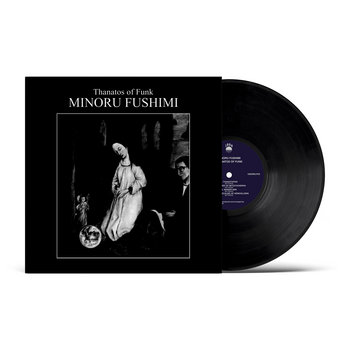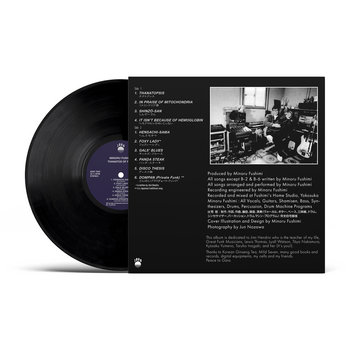 In 1985, a high-school teacher named Minoru "Hoodoo" Fushimi recorded, released, and distributed Thanatos Of Funk: a crucial entry in the Japanese experimental music canon that, through its unique combination of drum machines, traditional shamisen riffs, and funky, Parliament-esque beats, quietly laid the groundwork for the country's electro-funk and hip-hop scenes, only to fall into obscurity. Prior to this week, your listening options entailed either listening to a YouTube rip or scouring the secondhand market for an original copy; however, thanks to the joint efforts of Kudos, Light In the Attic, Disk Union, and Fushimi himself, the whole world can experience the record's carnivalesque magic as intended. Whether you're a synth connoisseur or just a fan of strange, funky jams, you should definitely give it a spin.
Kelly Lee Owens
LP.8
Merch for this release:
Vinyl LP, Compact Disc (CD)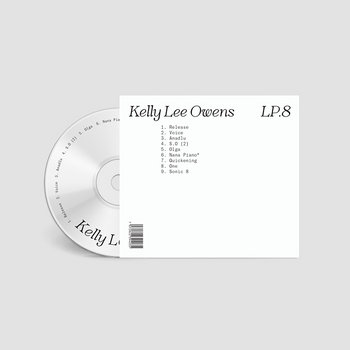 I will confess, I did not have Kelly Lee Owens in the "Artists who will one day make their Tilt" pool. After two gorgeous records of soft-focus electronic pop music, Owens smashes the framework to smithereens with "Release," the grinding, almost musique concrete number that kicks off her latest, LP.8. A product of a collaboration with Oslo-based noise artist Lasse Marhaug, who has collaborated with Sunn O))) and Merzbow LP.8 exudes an irresistible "fuck it" attitude, the sound of an artist making music with no consideration of either their past or their future. The mesmerizing eight-minute "Anadlu," which arrives early in the albums, serves as a kind of litmus test as to whether or not you'll make it the rest of the way through. With its radiating bass pulse and groaning, almost Pendereckian synth tones—with only occasional whispered words from Owens—the song feels like a long, lonesome drift through empty space, simultaneously soothing and terrifying. She delivers a mild respite with "One," a billowy pop song that's the closest to her previous work, but she nestles it at the end of the album, a little jewel as a reward for having clawed your way through the thicket to get to it. The album LP.8 reminds me most of is They Were Wrong So We Drowned, an album that was met with confusion—and even ire—on its release, but is now hailed as ahead of its time. Where she goes from here is hard to tell, but with LP.8, KLO proves she can do whatever the hell she wants.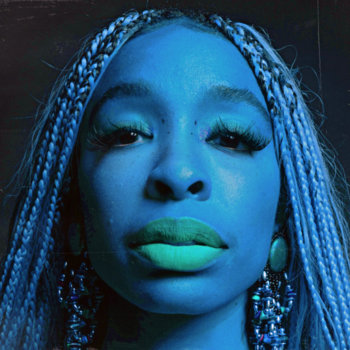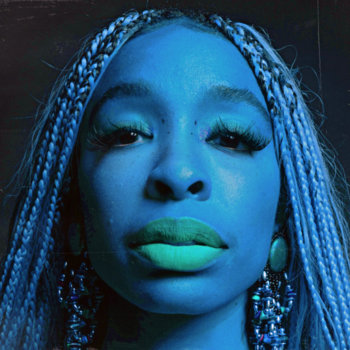 Merch for this release:
Cassette
The classically trained vocalist and violinist V.C.R was born Veronica Camille Ratliff in Memphis. Now based in Los Angeles, the singer has released her debut album filled with self-described "cosmic soul". Featuring assists from Pink Siifu and Sudan Archives, The Chronicles of a Caterpillar: The Egg takes listeners on a "cinematic soul" journey heavily influenced by both the likes of Lord of the Rings and Minnie Riperton. The latter is honored on the sumptuous "Minnie Lives" which features Pink Siifu. Elsewhere on "Mugwort" Ratliff sings over the spacious violin strings "Why is it so hard to talk about the things that make me scream out loud?" The album's penultimate song is the slow and steady "Everyday (Sunshine) which is layered with choral elements and gentle strings before ending with audio from a voicemail. On Instagram, Ratliff said this album is "not just another RnB album, it's a message, my story, my ministry," and that the album was designed to unfold as a story like a novel. The Chronicles of a Caterpillar: The Egg is a glorious introduction to Ratliff's musical and narrative gifts and is well worth a listen again and again.