SEVEN ESSENTIAL RELEASES
Essential Releases: Peruvian Punk, Polish Jazz, Hyperpop and More
By Bandcamp Daily Staff · May 28, 2021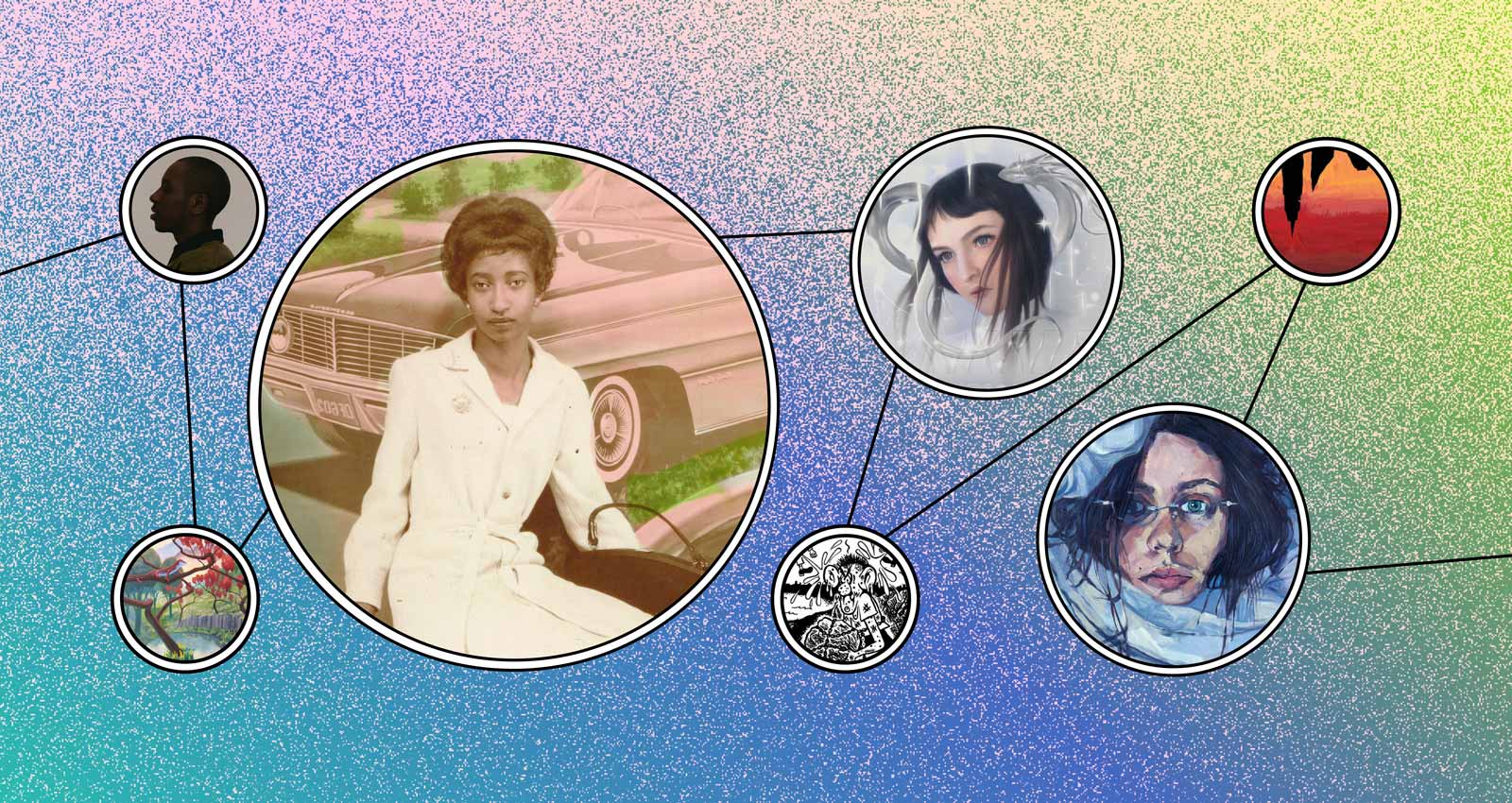 Welcome to Essential Releases, our weekly roundup of the albums that we can't stop playing, and that we think you need to hear.
AKAI SOLO & Navy Blue
True Sky
Merch for this release:
Cassette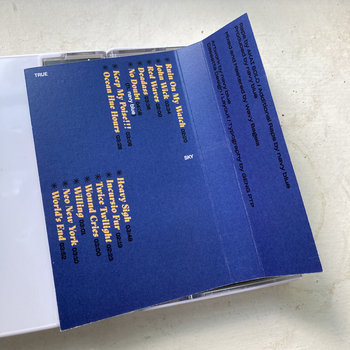 Young Americans are taught to chase their dreams at the detriment of their own health. We celebrate the "no sleep" mentality, only to mourn our heroes when they pass away early. Though it's nice to celebrate progress, do we ever stop to think about what we lost along the way? What does victory mean if you damn near killed yourself to get there? AKAI SOLO wrestles with these questions on True Sky, his collaborative album with Navy Blue, who compiled all the beats for this project. "[It] is essentially an evaluation of what pursuing entails, the cost of an undertaking in tandem with the consequences it has on one's world," the rapper told me via Twitter. "It's about the spirit of pursuit in the purest sense." Over introspective soul, AKAI imparts conversational flows to dissect what freedom means within the scope of American capitalism, where one's value is determined by their connections and earning potential. So on "Deadass," when he says "I don't know how sometimes, but I know I gotta live," he taps into a very common problem: The future isn't certain, but you've got to grind it out and see what happens. But AKAI never sounds anxious; a deep calm pervades tracks like "Keep My Poise!!!" and "World's End." "If I die today, know I died chill," he declares on the former. "Even when I'm blue, I'm still AKAI all day," he says on the latter. "Drop the ball six times, pick it up seven." In the end, True Sky is about the glory that can occur if you sincerely believe.
Merch for this release:
Compact Disc (CD), Vinyl LP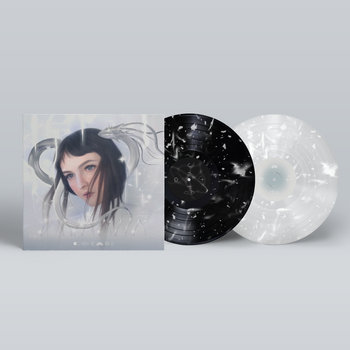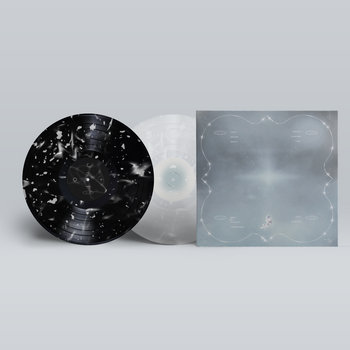 The first half of 'Driift', the opener on Babii's brilliant sophomore album, Miirror, is all sweeping low-end and glistering pads, dreamy pop music with something tougher lurking below. Then, in a squeal of tyres, it bursts to the surface, a wall of overdriven noise above which Babii's ethereal vocals float in bendy melodies. This dichotomy is her MO—pain and pleasure, force and fragility, grit and grease. Miiror is autobiographical, sometimes literally, sometimes figuratively ("Driift" recounts a childhood confrontation between her dad and a group of joyriders; "Voiid" evokes a private moment of "absolute euphoria, potential impending doom and confusion," as Babii put it in an interview with Schön). She lived with her father and grew up between the UK and Canada, only reconnecting with her mother recently, and the conflicting emotions it summoned up flow through the entire album, sometimes bubbling up in explosions of noisy trauma, as in the bit-crunched final bars of "Mother." That emotional intimacy conjures up a sonic universe that feels immediate and tangible, and which stretches beyond the music into her artwork, her set design for tours, her merch (highlights of which include a headtorch, designed for "MiiDNiiGHT BiiKE RiiDES, HELP A SHiiP GET TO SHORE OR ATTRACT BUGS"). Babii's universe is an expansive and often disconcerting one, but it's well worth getting lost in.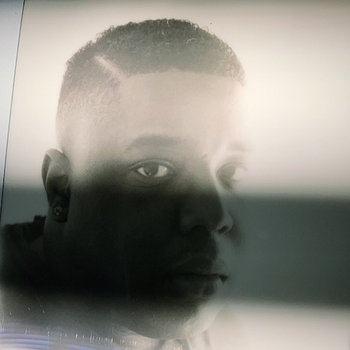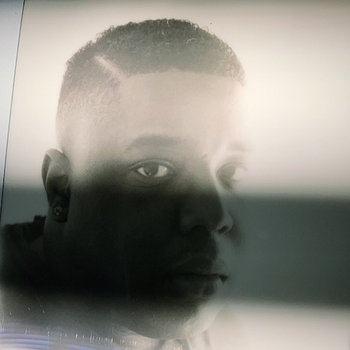 Merch for this release:
Vinyl LP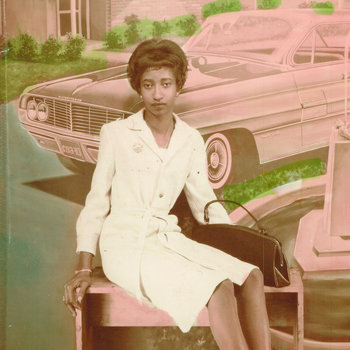 "Rapture comes, the angels sing/ Neon signs above integrity/ See the judge but where's the Jury?/ Primal screams whisper silently," sings vocalist Jacob Lusk on the lo-fi, retro soul bop "Love and Hate in a Different Time." The single off of Los Angeles trio Gabriels' eponymously titled debut EP, released last December, is a transfiguring response to the pain, grief, and fear endemic to the months following the murder of George Floyd and preceding the inauguration of the 46th president. "While it has heartbreak at the heart of it," says the gospel singer and music minister, "we wanted it to empower people to take a deeper look at themselves, trust their instincts, and remove themselves from anything that isn't serving them, whatever that may be." Together with producers Ari Balouzian and Ryan Hope, Gabriels create a minimalist gospel sound carried by the emotional heft of its barely-there instrumentation and Lusk's alternating deep, bluesy timbre and breathy falsetto. Subtle touches of ambient drone and clipped piano loops elevate the five-track EP's haunting doo-wop ("In Loving Memory") and jazz standard sound ("Professional") into a genre of its own making. The result is a record that is equal parts airy and dense, contemporary and retro, that speaks to the movement for Black lives with heartrending poeticism.
Merch for this release:
Cassette
Lima's Morbo are kind of an underground institution at this point; they're one of the last remaining bands from the Rock Subterráneo movement (not that there isn't a thriving Peruvian punk scene currently that doesn't have its lineage in that movement). ¿A quién le echamos la culpa? ("Who Do We Blame?") is full of brisk, gritty, hooky punk rock that effortlessly combines influences both international and local, from '60s garage through '70s punk into early '80s hardcore, and it sounds just as charged-up with righteous, furious energy as Morbo did in their youth. There's a raucous Los Yorks cover and a tense Zcuela Crrada. Originals like the new wave-y, minimal "Ponte a trabajar," with its bouncy bassline providing the main melody, and the perfect melodic punk anthem "Ninguna Solución," with a chorus that's practically made to shout along with and a rave-up ending, prove that 20 years in, Morbo haven't just kept their spark—they're making some of their best music yet.
MorMor (Swedish for grandmother) is the moniker of Toronto native Seth Nyquist. As MorMor, Nyquist makes mesmerizing indie and bedroom pop tracks. The songs on Nyquist's debut full-length album, Some Place Else, are intimate, ambitious, and emotionally compelling. "Outside" crescendos with Nyquist's powerful falsetto vocals and on "Make Believe" Nyquist rides the disjointed percussion with ease. The titular opener sets the album's pensive tone as MorMor delicately sings: "The moon, it kept me company. Really couldn't help myself. I'm holding on to something else. Is there some place else?" There is a tinge of melancholy in Nyquist's songs but it's not the overall emotion that shines through—hope, yearning, and renewal seem to hold equal weight. The album is solely Nyquist which gives it an "alone but not lonely" feel. I felt like I've been let in on a well-kept secret after listening to Some Place Else and perhaps that was Nyquist's goal.
Merch for this release:
Vinyl LP, Compact Disc (CD)
In an interview with NME, Ontario artist Madeline Link, who records as PACKS, talks about how an artist residency in Mexico City changed her views on art—specifically, a task in which she made papier-mâché figures that were specifically designed to be destroyed. Indeed, the most alluring thing about Take the Cake, her debut for Fire Talk Records, is how damaged the songs sound. Most of them consist of a rickety scaffolding of guitar, beneath which clatter loose, ambling drums, and across which is draped Link's gently billowing vocals. It recalls the glory days of late '90s indie rock in the best ways—a time when grit in the gears was part of the appeal, and not something to be sandblasted away, or buried beneath layers of production sheen. Link nails that aesthetic perfectly; "Hold My Hand" (not a Hootie & the Blowfish cover,  thankfully) kicks fitfully, gnarled guitars sawing away at a particularly grizzled riff; on "Clingfilm," Link sighs, "I am ageless, but I'm rotten from the inside out" atop a lead line that curls like a question mark. And "Blow by the Wind" is a blast of lo-fi beauty, Link's serene alto sailing its way through distortion-drenched chords. The bulk of Cake sounds like it was recorded using an old-school four-track, and Link's charming, laconic delivery only adds to the effect. Take the Cake is the sound of classic indie rock, as delivered by a promising new voice.
Merch for this release:
Compact Disc (CD), Vinyl LP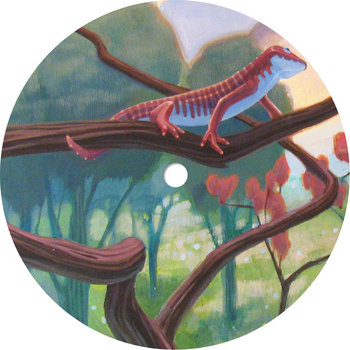 In 1958, amid a 12-date, state-sponsored tour of Poland—the first-ever jazz concerts ever performed behind the Iron Curtain—the American jazz pianist Dave Brubeck made a statement to the crowd. "No dictatorship can tolerate jazz," he said. "It is the first sign of a return to freedom." Brubeck's statement, for all its obvious American bias, successfully predicted the subversive attitude and unpredictable composition that would define Polish jazz in the decades to come. Upstart Wrocław quartet Sneaky Jesus abide by this confrontational tradition on their debut album, but define avant-garde more loosely, and thus more immediately. The rhythm section—Beniamin Łasiewicki on Bass, Filip Baczyński on Drums—maintain a tight, aggressive pace throughout; see the thrusting breakbeats of "Bugs" or the martial snares on "Minneapolis – Police Game," a track inspired by last year's Summer of Protest that's built around the musical equivalent of a long, determined march. Then, you've got soft, elegiac melodies from the melodic players (Matylda Gerber on Tenor and Baritone Sax, Maciej Forreiter on Guitar); listening to the latter's hazy solo near the end of "Józek Zagadka," you'd think you'd wandered into a Khurangbhin album. It all adds up to an ambitious, energetic album that belongs in any jazz fan's collection.