SEVEN ESSENTIAL RELEASES
Essential Releases, May 27, 2022
By Bandcamp Daily Staff · May 27, 2022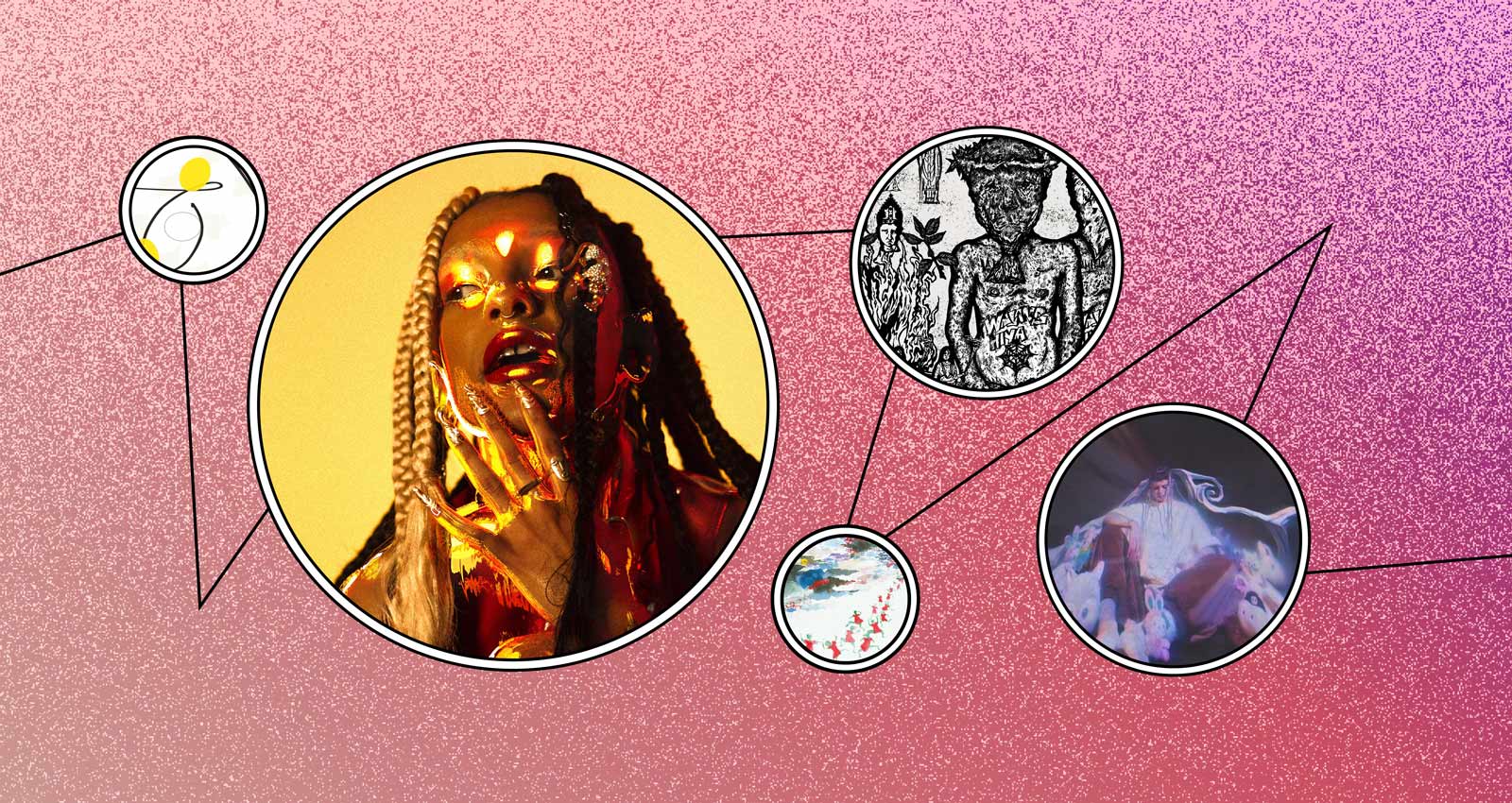 Welcome to Essential Releases, our weekly roundup of the albums that we can't stop playing, and that we think you need to hear.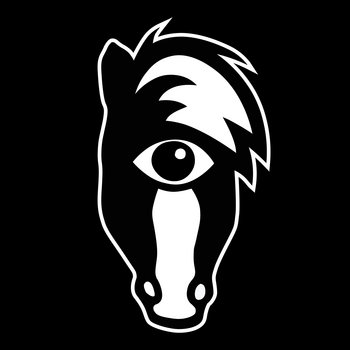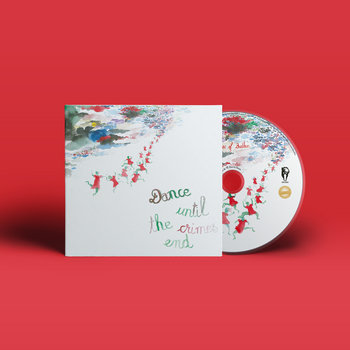 .
00:10 / 00:58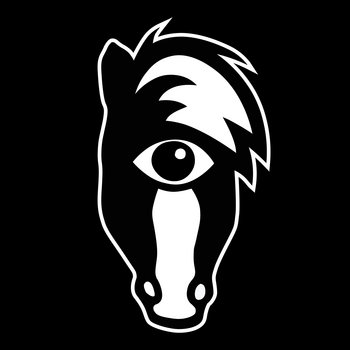 Merch for this release:
Compact Disc (CD)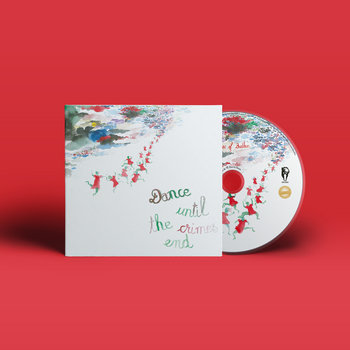 Anyone who enjoys whimsical pop music, especially that which tends to incorporate elements of 60s psych-folk like fairies and flutes and stuff, is likely familiar with the uncomfortable feeling that sometimes the songs you're jamming to are edging dangerously close into musical theater territory, upon which your mileage may vary depending on what sign the moon is in or something. Bess of Bedlam, a side project from members of French psych pop group Odessey and Oracle, doesn't entirely sidestep this trap on Dance until the crimes end, but that's part of the deal when you're this committed to the bit. The duo of Fanny L'Héritier and Guillaume Médioni are at their best when they're wafting around like a Renaissance Faire band from Mars, their medieval flourishes given an icy chill out with space age style and electric piano, rather than when they're plucking and cooing away like freak folks who showed up 15 years too late.
Merch for this release:
Vinyl LP, Compact Disc (CD)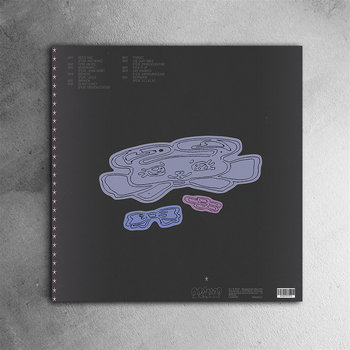 Argentinian producer Catnapp has her finger on the pulse of the contemporary experimental club-pop aesthetic. Playful and bright, calling back to early 2000s rave and internet culture without feeling too nostalgic or hacky, her album art, fashion, and stage shows are components as integral to her music as the sounds themselves. Yet she's not angling for mainstream success; the interlude "skukinunu," on her latest album, TRUST, makes that clear. (John Debt plays a sleazy music industry exec more interested in rubbing elbows with club cognoscienti than actually listening to music, and Catnapp, her vocals pitched up to hyperpop squeaks, tells him to fuck off.) This is someone who's clearly invested in executing her vision on her own terms. She has a keen ear for pop songwriting ("mess it up," "stay unsaved") though her puckishness ensures even the most indelible hooks are chewed-up, twisted, and fucked with. And her production, which blends hefty breakbeats, drum & bass textures (including that classic burbling low end), and glittering synth melodies while allowing each element plenty of space, is easy to get into but consistently interesting. (She can do ballads too, as "despierta" proves.) Guests like labelmates Modeselektor and French hardstyle duo AAMOUROCEAN feel like genuine collaborators rather than features. TRUST is fun as hell, and sharp as hell too.
.
00:10 / 00:58
The third EP from the Montreal-based R&B singer includes her smoldering vocals and ambitious production by longtime collaborator Funkywhat. Merlin's sound can be categorized as "electronic soul" and her lyrics are quick-witted. "Don't make me read your mind," she says on the sultry opener "Milkweed." Merlin switches over to rap for the confident "Free Grillz": "Run you coward, it's no man's game/Licking boots still won't get you fame," she says. The album's standout is the house-influenced "Pissed Black Girl" which addresses the failings of performative allyship. The album closes with the high-energy "No Ego" which opens with cheerleader chants akin to "Hey Mickey" before mellowing out into a soulful pop. "I'm making all my rules up along the way," she sings. A song about staying true to yourself seems like a fitting end to an album that showcases Merlin's wide range as an artist.
The Russian artist Kate NV, aka Kate Shilonosova, makes forward-thinking pop with a fantastical '80s twist, guided by a simple, uplifting principle: "Let the magic exist in your life." That she's described her most recent release, 2020's Room for the Moon LP, as a circle of "imaginary friends"—among them a mime and a villainous newscaster—as opposed to a mere collection of songs should tell you plenty regarding the depth and breadth of her imagination. Her new release bouquet, a series of 8 improvised compositions featuring longtime collaborator Andrey Bessonov, largely retains that comforting sense of wonder and innocence in spite of the chaos inherent in improv's first-thought best-thought approach. The woodwinds and brass bursts scattered across "walk" feel less like progressions of notes and more like manmade birdsong, infusing the track's puffy synth lines with chaos—an exercise in playful juxtaposition and layering that resembles a sinister, stripped-down take on Mark Mothersbaugh's "Rugrats" theme. At the same time, there's an urgent call to action at the heart of this amusing jam session. As 100 proceeds will go to Helping to Leave, which provides resources for people evacuating from areas of military conflict. "It is a small gesture, but by offering this music to help raise funds for Helping To Leave's monumental efforts in aiding Ukrainian refugees, I hope that it brings more awareness around the devastations of this senseless and inhumane war," she writes in the comments. A great album for a great cause.
.
00:10 / 00:58
Merch for this release:
Cassette
Let's face it: there's a lot to be extremely pissed about right now. (Especially if, like me, you are a person who often finds solace while grieving in fighting back.) This week I found necessary righteous energy in this absolutely blazing hardcore EP from one of Chicago's best current punk bands—if you're wondering why this is so good, three out of the four members here are former members of C.H.E.W. Wall-to-wall heavy riffs, speedy and precise percussion, and furious vocals excoriating built-broken systems and the people who hold them up: what's not to love? I'm only regretful I still don't feel comfortable getting in a pit because of Covid; while I'm old and semi-pit-retired, it's extremely hard to hear this record and not want to immediately slam your body into the nearest person.