SEVEN ESSENTIAL RELEASES
Essential Releases: Experimental Electronic, Death-Doom, Avant-Americana and More
By Bandcamp Daily Staff · May 14, 2021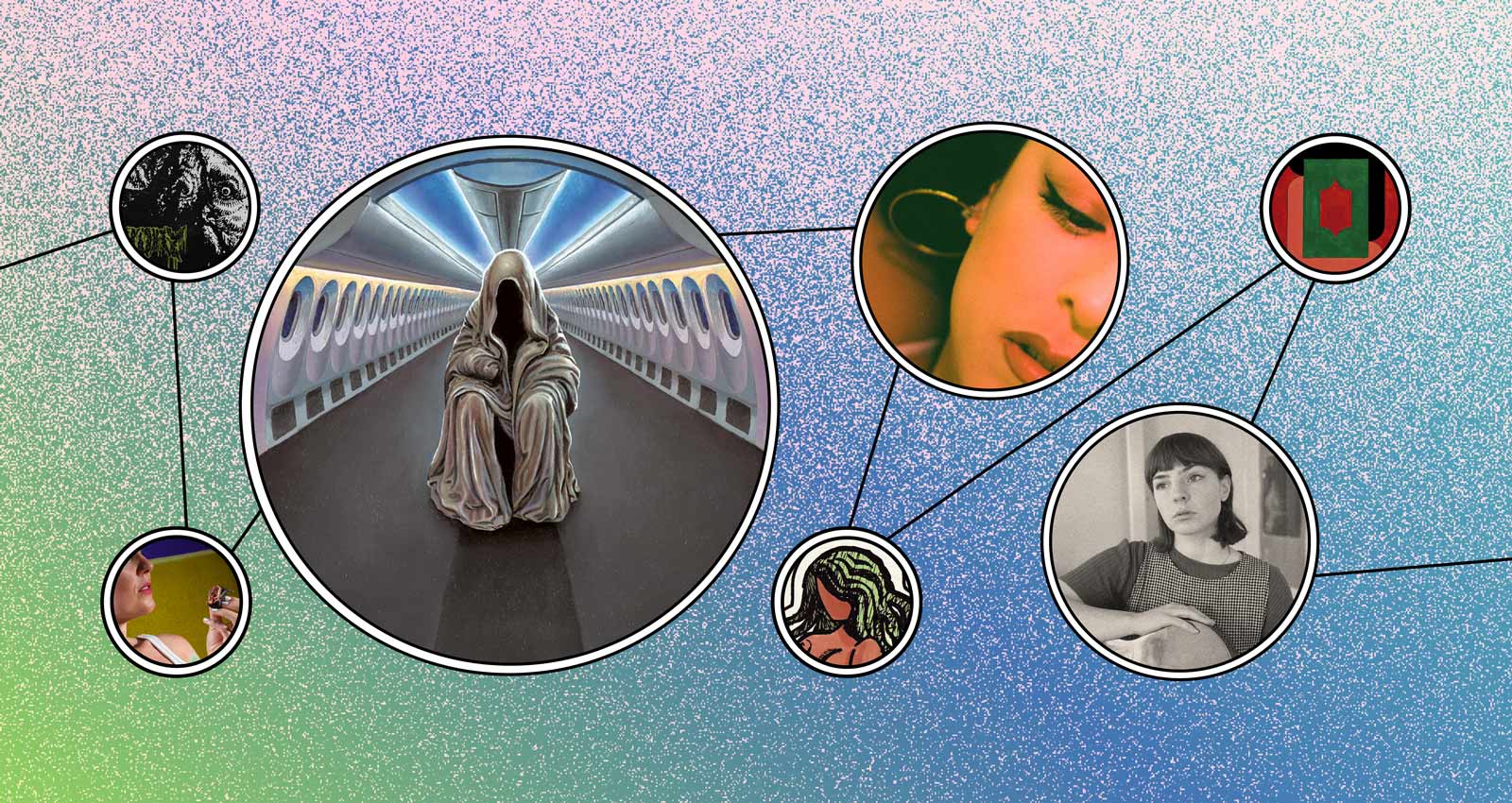 Welcome to Essential Releases, our weekly roundup of the albums that we can't stop playing, and that we think you need to hear.
Acavernus & Yantra
Gnose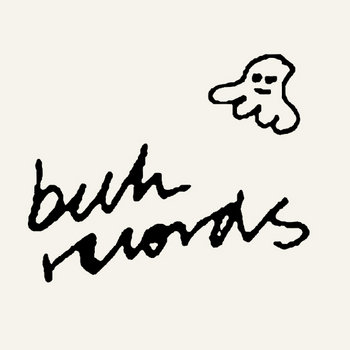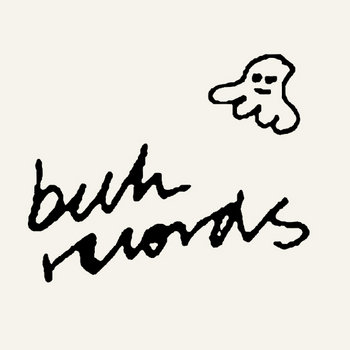 Merch for this release:
Vinyl LP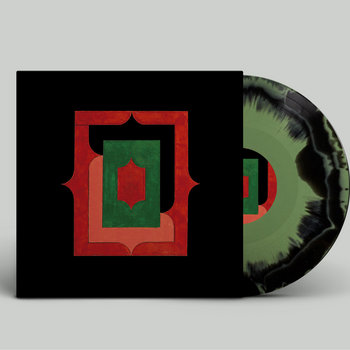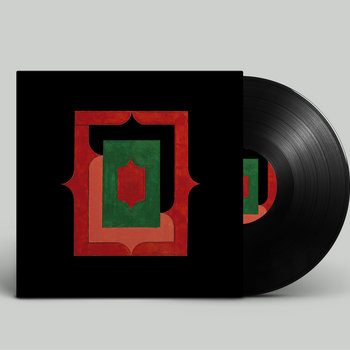 Paula Rebellato (of out-of-this-world post-punk outfit RAKTA) and Douglas Leal (of urgent avant-punk group Deafkids) are frequent collaborators. Both part of the same Brazilian punk scene, their bands have released two tandem albums (one 7-inch, one live LP); here, their solo projects, Rebellato's ACAVERNUS and Leal's YANTRA, intertwine, plumbing darkly psychedelic experimental territory that feels like a natural outgrowth of all of their projects. Some of the music here was originally conceived as part of a live performance, and it does feel particularly immersive in that way work designed for the stage often is. Take the way the insistent, galloping percussion that opens "Hiperexcitação" is layered and shot through with eerie, wordless processed vocals, what sounds like groaning electric guitar strings, and echoing electronics, for example, Or the way the functional hinge of the album, the sprawling "Lamento & Cólera," opens up from a flurry of guitar chording to fuse with heady electronics and ghostly vocalizations that give it a distinctly liturgical feel. (I actually, for real, lit a stick of incense about four minutes into my first listen to the track, because it just felt like it needed it.) Or the simmering, electric constancy of the electronics on the title track. This is beautiful and unsettling work, psychedelia with none of the corny trappings that descriptor can have sometimes. It's just a straight shot into the surreal world, with a balance of weight and light that ultimately makes the sense of endless possibility that a great head trip can have feel immediate.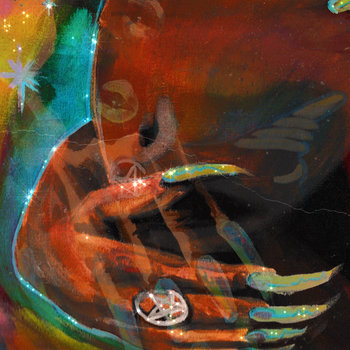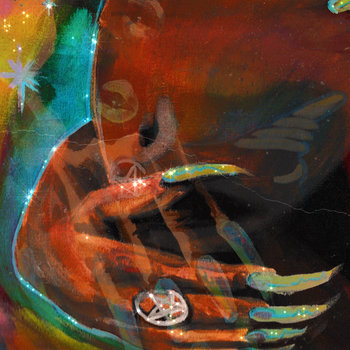 Almost nine months after a false-alarm departure from music, Bbymutha's bastard tapes vol. 3 is a hard-hitting compilation that showcases the Chattanooga rapper's versatile flows and cutting lyricism. Produced by Rock Floyd and featuring Mutant Academy rapper Fly Anakin on "1ST DATE," bastard tapes comes on the heels of the critical acclaim of Bbymutha's debut album Muthaland and the subsequent Muthaleficent 2—and as expected, her quintessential shit-talking and charm carries the ten track project from start to finish. The closing interlude on "bbyreaper" puts it perfectly: "ain't nobody doing it like her, transcendent, amazing, groundbreaking, lyrical." Bow down, indeed.
Merch for this release:
Compact Disc (CD)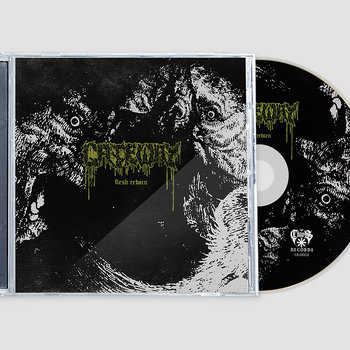 Gateway is the death-doom project of "R," an enigmatic figure who crafts ear-splitting noise from within the "medieval depths of Bruges, Belgium." It's only natural, then, that their latest effort, Flesh Reborn, sounds like it came straight off the rack, and I don't mean Nordstrom's. (No really: there's a song on here called "Rack Crawler.") From the cavernous opening salvos of "Hel" to the infernal gyre of "Slumbering Crevasses," these four tracks offer some truly harrowing shit. The mix alone is more than enough to vaporize your eardrums on the spot, its layering tightly compacted measure-to-measure, so that every rancid riff collapses under its own weight. Hearing that unsettling death rattle flaring up into an overwhelming roar on the nearly 13-minute title track isn't just a disturbing experience, but a satisfying one, perhaps even a bit sensual: as one fan comment puts it, "About 7:20 into the title track my jaw dropped and my codpiece imploded." I couldn't put it better myself. In the words of Giles Corey: More weight!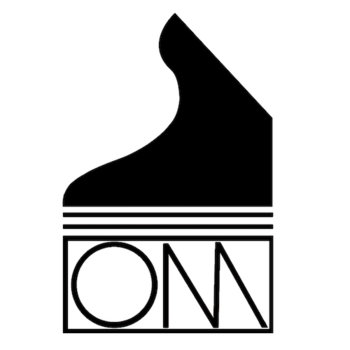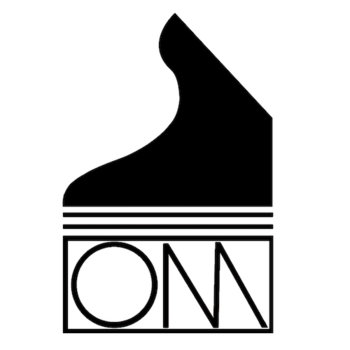 Merch for this release:
T-Shirt/Apparel, Cassette, Vinyl LP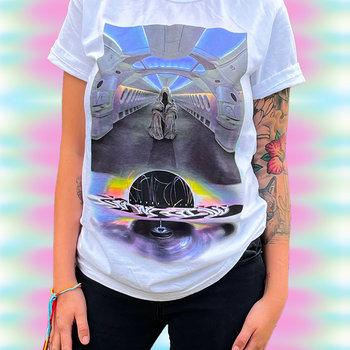 Even though he heads up the outsider experimental label Orange Milk, Keith Rankin's own work as Giant Claw has always felt more indebted to contemporary classical music. Even albums like his 2014 breakthrough Dark Web, where he was scattering shred-to-ribbons pop vocals across pebbly beaches of rhythm, felt in line with Meredith Monk's explorations of the human voice. His latest, the bold Mirror Guide, is perhaps his most abstract work to date, an album on which Rankin seems to be rethinking the rules of music from the ground up. On songs like the album-opening "Earther," he uses musical tones as rhythm, and rhythmic tones to create constellations of melody; sudden orchestral hits interrupt a stuttering harp line, a gorgeous sigh of strings and flutes flutters up and is quickly cut short; a piano melody is spliced apart by hiccupping static. It's a perfectly disorienting entryway into the world that follows; "Disworld" juxtaposes patient spoken-word vocals from NTsKi with high-tension strings; no sooner does the song open into a gorgeous harp-and-orchestra passage than the melody is attacked by sharp shards of digital noise. "Until Mirror" layers a cloud-like melody from a children's choir across its middle section, periodically batting at it with sudden pulses of rhythm. This is how it goes throughout Mirror Guide: Rankin teases with little symphonic fragments, then tears the rug right back out from under you. It is a beautifully bewildering listen.
Merch for this release:
Cassette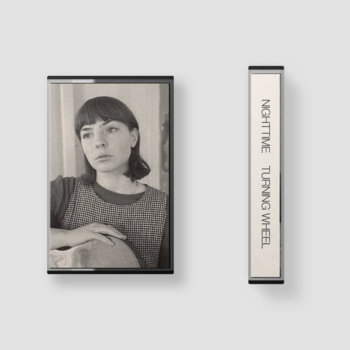 Written and recorded in upstate New York last April, Eva Louise Goodman's Turning Wheel is a tender ode to spring. As Nighttime, Goodman performs warm bedroom folk that sounds unearthed from the year 1970 alongside the likes of Sibylle Baier and Vashti Bunyan. Contemplative arrangements of acoustic guitar and violin; gossamer webs of vocal harmonies; and enigmatic lyrics feting the changing of the seasons are swaddled in gently reverbed production that sounds both intimate and expansive, as if performed in an empty church. To that point, there is a devotional quality to Goodman's harp-like guitar playing and choral arrangements. "Forsythia," which is just under a minute in length, is a medieval hymn of a song, with each gently cresting and waning vocal like a luminescent shard of color refracted through stained glass. And for all its tender optimism—"Toward The Light" is a reference to the Vernal Equinox, when day and night are of equal length across the world—a resounding grief underpins Goodman's mournful vocal tone, which at moments sounds on the brink of breaking into weeping. Experiencing the five-track EP in its entirety has the affect of seeking tenderness within the deepest depths of the pandemic and, starved of softness, becoming overwhelmed from its embrace. Like the gift of a warm cup of nettle tea from a dear friend, Turning Wheel is a medicinal balm for the heart.
Merch for this release:
Vinyl, Compact Disc (CD)
My favorite moment on Sweet Side is the opening notes of the funkdafied neo-soul "I Know, I Know" and the chorus where Rodriguez smoothly sings, "I know, I know nobody makes it on their own. I know I'd take this over being alone." This debut full-length from the Mexican-American Los Angeles R&B singer pulls from various moments in soul history with Rodriquez incorporating nods to 1970s G-funk, '80s Minneapolis sound, '90s R&B, and Y2K-era neo-soul. Rodriquez is clear about drawing from Prince, Michael Jackson, Chaka Khan, D'Angelo and Amy Winehouse—and dear reader: she hits it on the head. The hallmark soul references show up on "Daydream" which could be on the B-side of one of Brandy's or Monica's early albums. You can hear the West Coast G-funk influence on "Crybaby," the nod to Michael Jackson on "Undone" and a reference to Prince's Minneapolis Sound on "Last Night". Rodriguez does a good job of reimaging the old to create her striking sound on Sweet Side.
Merch for this release:
Vinyl LP, Compact Disc (CD)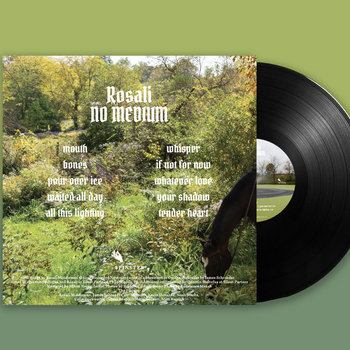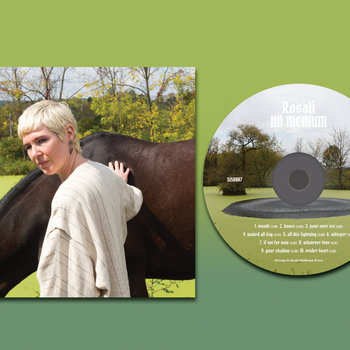 West Virginia and North Carolina label SPINSTER has been releasing some real gems this year, first Urban Driftwood from fingerstyle revolutionary Yasmin Williams and now the lovely, powerful No Medium from Philadelphia-based songwriter Rosali. A potent work of singer-songwriter craft born of fearless personal excavation undertaken in solitude while Rosali was sequestered in the hills of South Carolina, No Medium is, as the title implies, a collection of confessional songs that arrive in an unfiltered state. But while the subject matter is emotionally messy, musically these songs are the furthest thing from messy. With members of the David Nance Group providing a robust backing, it's Rosali's rich voice front and center as she battles the demons of fear and self-sabotage with vulnerability, bravery, and not a hint of bitterness; the arrangements drawing inspiration from 70s British folk-rock (it's difficult to listen to these tracks without immediately harkening back Richard & Linda Thompson's records from the period.) "Say whatever you will/ Because I'm ready to hear," she sings on "Whatever Love," a song about voluntarily disarming oneself for a lover. Such merciless soul-searching is lonely work that can often become heavy-handed when communicated to others. Rosali doesn't make it sound easy, but she does make it sound essential.