SEVEN ESSENTIAL RELEASES
Essential Releases, May 13, 2022
By Bandcamp Daily Staff · May 12, 2022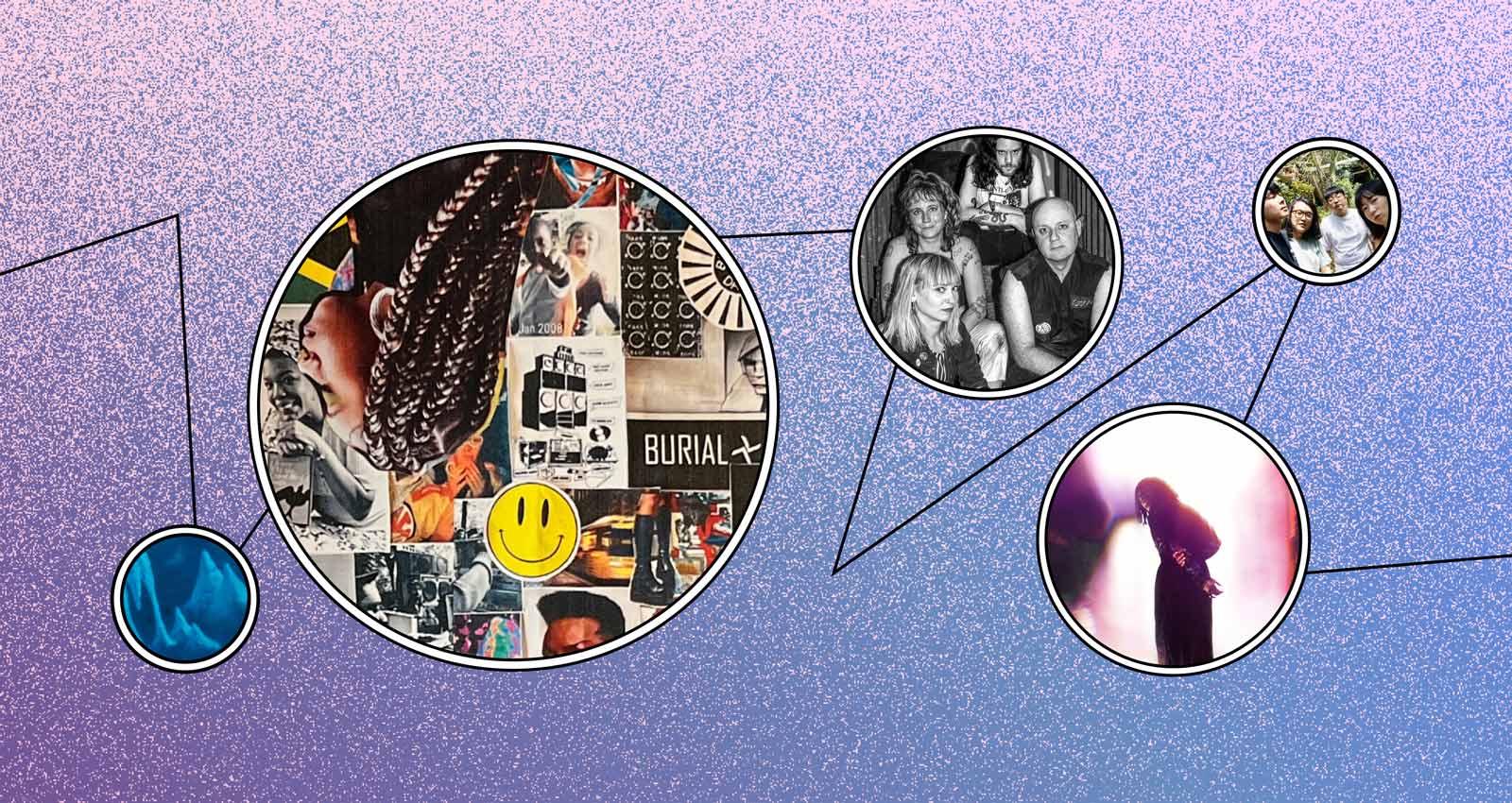 Welcome to Essential Releases, our weekly roundup of the albums that we can't stop playing, and that we think you need to hear.
Manchester-based Nia Archives self-describes her sound as "future classic". The experimental artist's signature sound merges jungle, drum 'n' bass, reggae, and electronic elements with her captivating voice. There are a lot of references on the album while still maintaining Nia Archives's own singular vision. The frenzied bass-heavy title track features TV audio clips and the opener "Ode 2 Maya Angelou" is interspersed with lines from poet Maya Angelou's "Still I Rise". "18 & Over" comes out swinging with an infectious beat and a sample of Cocoa Tea's "Young Lover". The album ends with the more melancholy "Gud Gudbyes": "Had some real sweet times/Thank god I found a good in a goodbye," she sings. It's a sweet end to a super sharp and inventive album.
Merch for this release:
Vinyl LP, Compact Disc (CD)
Trying to pin down the exact locus of influences on the rapturous debut LP from Obongjayar is a pointless task. The Nigeria-born, London-based musician has cited everyone from Radiohead and Billy Bragg to Fela Kuti and Usher as formative influences on his songwriting, and while you can catch fleeting glimmers of all of those on Some Nights I Dream of Doors—Kuti's righteous defiance on the Afrobeat-influenced "Message in a Hammer," Thom Yorke's falsetto fragility on "Wish It Was Me"—the way they are combined and cross-hatched is Obongjayar and Obongjayar alone. Delivering on the promise of his early string of EPs, Some Nights travels from simmering soul jazz ("Wrong For It," featuring sax courtesy of Nubya Garcia) to bright and skipping afropop ("Tinko Tinko," with a synth-bassline that bobs like an apple in a bucket of water). But for all its stylistic versatility, the album never feels scattered; Obongjayar holds it all together with his gentle, gorgeous voice, delivering most songs in a lithe, whispery falsetto that is both soothing and sensual. A feeling of joy runs through the whole album, and while it's fun to try to pick apart the songs' various musical elements—Afrobeat + '80s vocal jazz + synthpop = "Sugar"?—it's even more fun to just drift along with it, letting Obongjayar carry you from high to high. The perfect album for the onset of summer and one that, if there is any justice in the world, will be inescapable for the duration of it.
Merch for this release:
Compact Disc (CD), Vinyl LP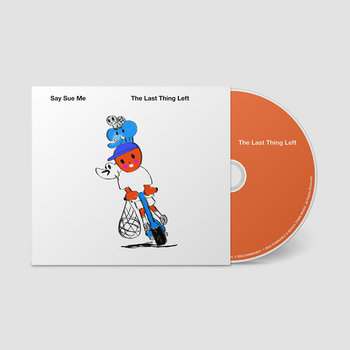 Blessed are the band who can be an unapologetic blast of sunshine in this apocalyptic hell world without just giving up and writing a bunch of whatever pop-rock songs about getting heartbroken and drunk. Though Say Sue Me certainly have done plenty of the latter—minus the 'whatever' part because this band is actually good at writing songs—the South Korean four-piece make a distinct turn to breezier sentiments on third full-length, The Last Thing, while thoughtfully expanding their indie pop sound to make room for more complex and unpredictable sonic explorations. Though recorded during lockdown in the band's home studio, the music on The Last Thing leans towards the wide-open and expansive, distinguished throughout by a sense of exuberance. Sumi Choi's vocals sound as sweet as melted ice cream as she optimistically chirps about seeking better things on the chiming "Around You" or fairly trips along on the witty "We Look Alike."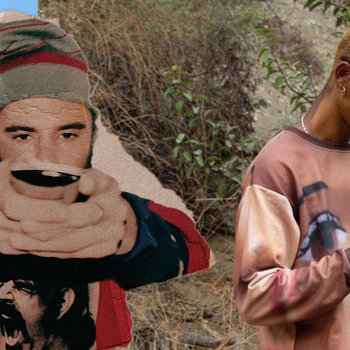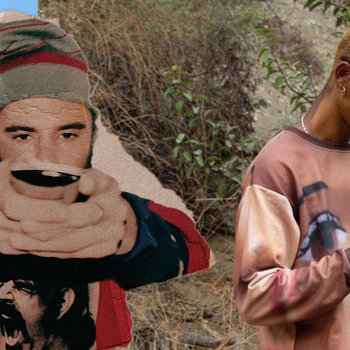 Merch for this release:
Vinyl LP, Compact Disc (CD)
Wilma Vritra is the duo of Wilma (né Will) Archer, a UK producer and artist who's collaborated with everyone from Nilufer Tanya and Jessie Ware, and Pyramid Vritra, the Los Angeles rapper and original Odd Future member known for his stoned, spiritual themes and off-kilter raps. Their debut effort, 2019's Burd, wasn't so much an album than a hallucinogenic three-ring circus, contrasting the former's poised neoclassical arrangements with third-eye abstractions on mental illness, grief, and societal decay; that stunner subsequently not only made our list of the year's best hip-hop albums, but the best of 2019, period. Their newly arrived follow-up, Grotto, offers another trip down the rabbit hole; as suggested by the eye-catching cover art and spelunker-friendly song titles ("Tunnel Vision," "Stalagmites," "Stalactites"), its 11 tracks externalize our constant search for the light at the end of the tunnel as a winding subterranean journey that's equally forlorn and fantastical. To that end, every last one of Archer's arrangement feels formally rigid but dynamically tenuous, like a subway tunnel lost to the sands of time and graffiti'd to oblivion; it's a lonely place, and yet there's plenty of wonder to be found, from the ample orchestral flourishes of "One Under," to the icy synths glimmering throughout "Overcast," to Vritra's wacky, irreverent bars (I'm not sure what "hitting the Rainbow Dash" is, but I'm guessing Hasbro wouldn't approve.) Perhaps the ride's only downside is that it's over far too soon, but hey—we'll take it.
Merch for this release:
Vinyl LP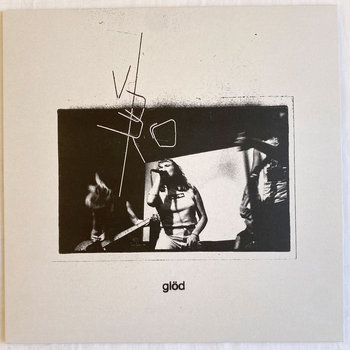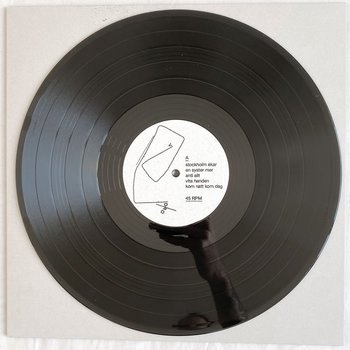 Stockholm punks Vidro have a sound that appeals across subgenre boundaries—a little dark punk, a little garage, a little hardcore, a little crust. Driven by a pounding and precise rhythm section and singer Vendela Engström's powerhouse vocals and accented by trebly guitar that adds as much texture as melody, they're able to keep up an incredible amount of energy across this killer LP. On "Nästan galen," key changes move that energy into anxious territory, whereas on tracks like "Dansa" (which, like its title suggests, seems tailor-made for pit communion) it all feels purely cathartic. Recorded raw but with dynamics that ably capture the hugeness of Vidro's presence, Glöd is just pure exhilaration start to finish.