SEVEN ESSENTIAL RELEASES
This Week's Essential Releases: Proto-Vaporwave, Afrobeat, Grime Beats and More
By Bandcamp Daily Staff · March 05, 2021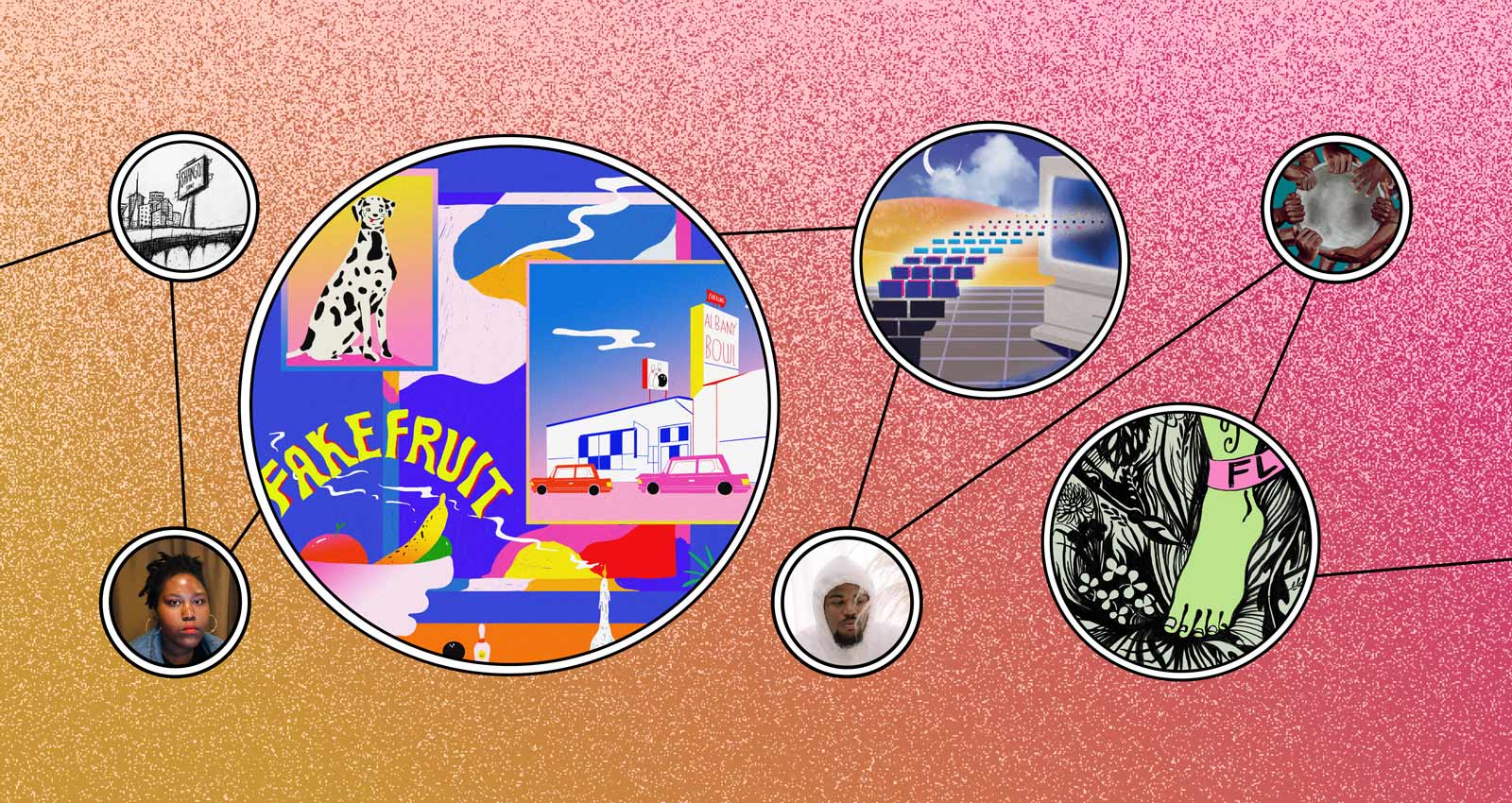 Welcome to Essential Releases, our weekly roundup of the albums that we can't stop playing, and that we think you need to hear.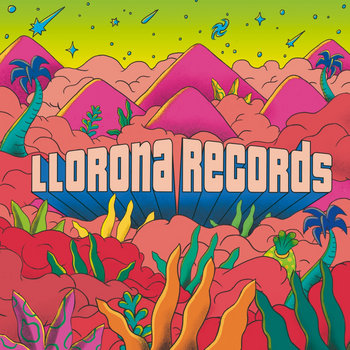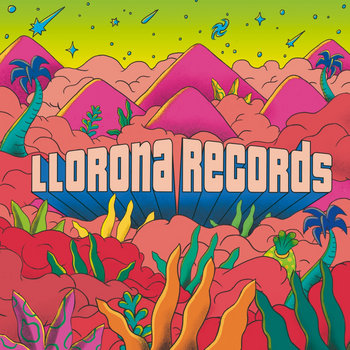 Hailing from Tumaco on Colombia's Southern Pacific coast, Bejuco are an 11-piece ensemble playing dynamic, percussion-forward roots music inspired by Afrobeat pioneers Fela Kuti and Tony Allen. Their debut recording, Batea, out on Bogota's innovative Llorna Records, marries currulao—an Afro-Colombian music typified by percussive, syncopated grooves and call and response vocals—with a pop sensibility that invokes everything from Nigerian high life to reggae dub and hip-hop. Chief amongst the standout instrumentation here is the glorious marimba which leads on opening track "Curao" like drops of water plopping from canopy leaf to canopy leaf in a playful symphony. Vocals are also huge: As many as seven voices at a time play answering choir to a lead's call and response or whip up into a swirling crescendo as on the dub bop "Chigualo." Slowing the tempo and pacing the rest of the album is the romantic "Caramelito é mamey," which features a soulful vocal performance from Angie Liseth Micolta Ospina that has brought me to tears it's so moving. Invoking in their music and lyrics the ancestral traditions and values of the region's West African diaspora, Bejuco speak to the resilience of the Pacific to transform anything into joy, even death ("Arullo Party"). The sound of Batea is just that: joy. Easily one of my favorite releases of the year so far.
Merch for this release:
Cassette, Vinyl LP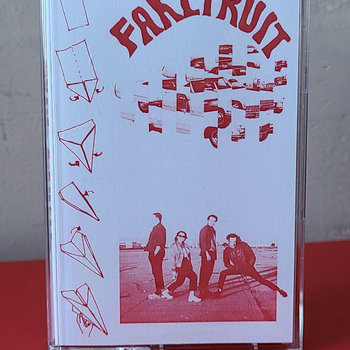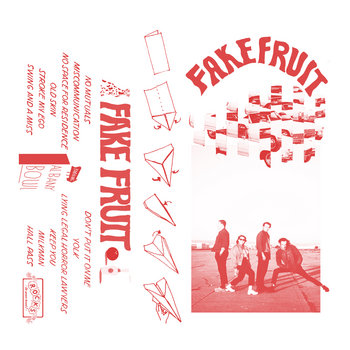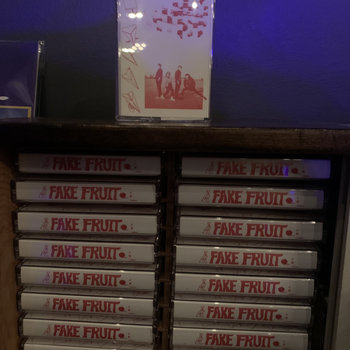 Motion to make post-punk mean-spirited again, starting with this self-titled LP from Bay Area group Fake Fruit. Maybe "mean-spirited" isn't the correct word to use for Hannah D'Amato's quick and cutting guitar rock, which is altogether droller, drier, and more done with everyone's shit than straight up in-your-face unpleasant. However, "incisive" is a cliché at this point when it comes to this style of minimal punk (another cliché, LOL) so choose your own descriptor for these often spunky, sometimes gloriously sloppy songs about suffering through the dull drudgery of modern life while attempting to keep your soul in one piece. So relatable! One caveat, though. The album description mentions Mazzy Star as a musical reference, but I ain't hearing it so my advice is: don't come here if you're looking for dream pop, do come here if you need a punch in the face for believing dumb things like "San Francisco's dead."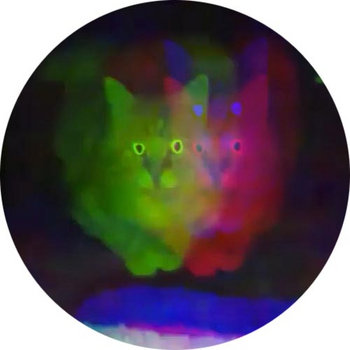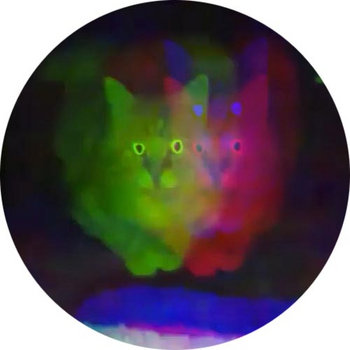 Merch for this release:
Vinyl LP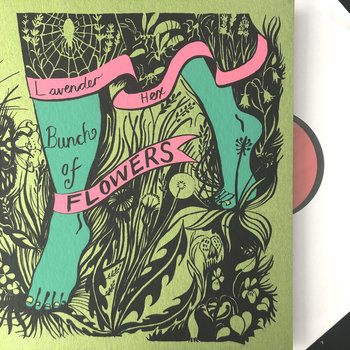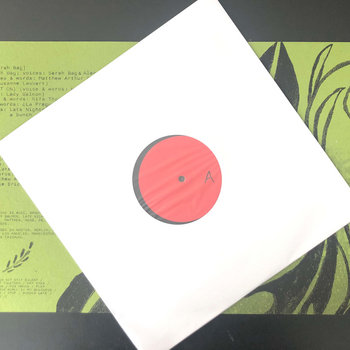 Berlin duo Lavender Hex describe their sound as "freeform punk," and it is, in the most practical sense of the concept of punk, very much so. There's nothing on here that's fast or loud particularly, and there are no guitars (only bass, samples and vocals—from a vast number of contributors, including Poison Girls' Vi Subversa—and electronics), but there is a freewheeling sense of creativity, of the rulebook thrown out, that is indelibly punk to me. (The most classically "punk" song sonically might be the eminently catchy "Cross Toads," which has a bit of a Raincoats feel to it.) Each song feels like opening up a new and fascinating package, peeking into a little world. The effect can be lingering and haunting, as on "Eyedrops," or surprisingly tender, as on the dubby "What Do You Eat?," or dry and whimsical, as on "Banana Jellyfish," which gets at the visceral experience of clubbing in a way I'm not sure I've ever heard before. This is imaginative, playful music that's sharp and experimental without feeling like it's high on its own fumes, and it is just a delight to listen to.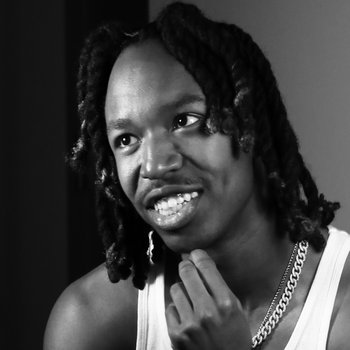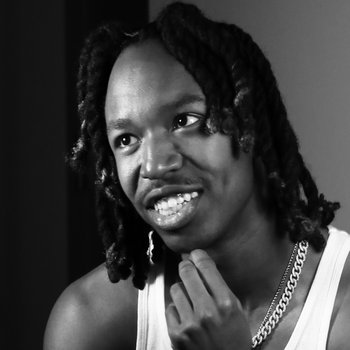 Before I try to describe Mavi's new EP, I'll let the rapper pronounce it himself. According to the opening track, "TIME TRAVEL," this is the Isley Brothers at the cookout, the LOLs from watching Martin Lawrence fight Tommy Hearns, "us herded in the Apollo." Simply put, END OF THE EARTH, Mavi's first project since 2019's breakthrough let the sun talk, is soul music, the kind you'd hear on your grandma's Hi-Fi on a lazy Sunday afternoon. In that way, EARTH resembles sun as a soul-inflected rap album, but these songs don't feel as urgent. sun was met with widespread acclaim; on EARTH, the pressure is off and he's more secure in his artistry. Perhaps on purpose, it's a communal release that feels tethered to his upbringing in Charlotte. His grandmother appears via voicemail toward the end of "TIME TRAVEL." On "METHODS," a well-placed video clip offers sage advice on how to protect oneself against physical confrontation. These moments ground the EP, giving it an intimate aura resembling a private conversation between him and the listener. When coupled with the beats—stuttering drum loops and repurposed Quiet Storm soul—it's as if Mavi is reading from an old diary, peeling off pieces of his former self as a break toward something new. Overall, END OF THE EARTH isn't a big statement like let the sun talk, but a proper reintroduction with the promise of more to come.
Mr. Mitch
Lazy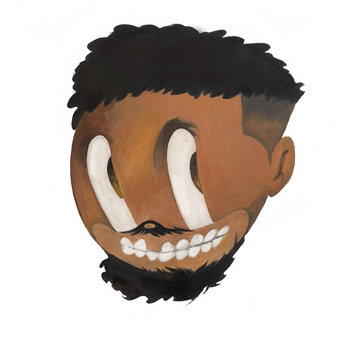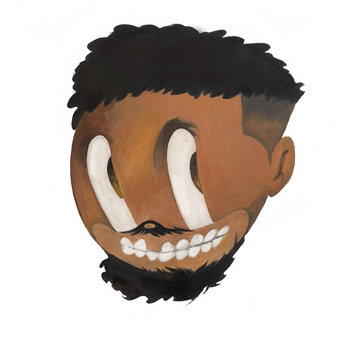 Merch for this release:
Compact Disc (CD), T-Shirt/Apparel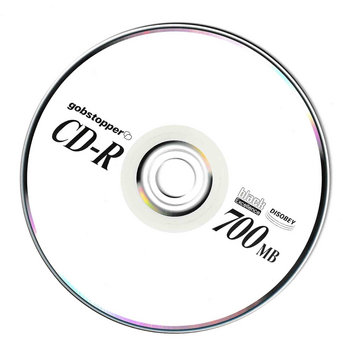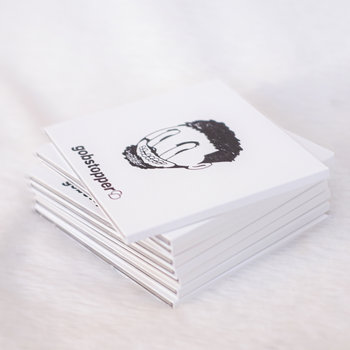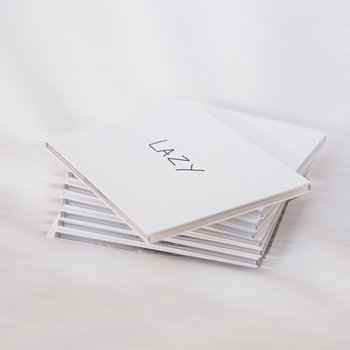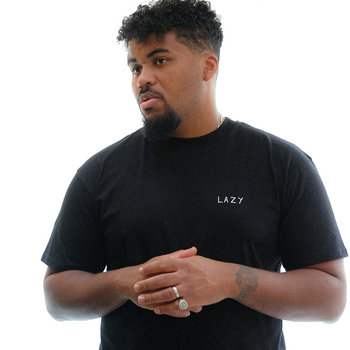 The latest LP from UK producer Mr. Mitch is called Lazy, which is something of a misdirect—it's arguably his most restless and adventurous work to date. On 2017's Devout, Mitch's production mostly took a back seat to a rotating cast of vocalists, who gave the songs something like a conventional pop structure. On Lazy, though, Mitch is front and center, the few vocal appearances spaced out across the album's 46-minute run time. It's probably closest in spirit to 2014's Parallel Memories, but the songs in Lazy feel even more diffuse: wispy, aqueous ribbons of sound that stretch out like a sigh before vanishing completely. Not that you'd know it from the opener: "Black Majik" is a straight-up banger, heavy bass pulse and looped call-and-response vocal sample that feels custom designed for club play. From there, though, things get beguilingly weird: On "In the Hills," an acute-angled guitar line leads the charge, elbowing its way across a faint rhythm track. "Burn Down IDM" sounds like it's intended to do just that: the first 90 seconds are nothing but a hiccuping electronic noise that sounds like the pendulum of a robotic grandfather clock. "Moving Up" is borderline vaporwave. When other elements do arrive, they appear in fits and starts, a funky synth lead entering and receding over and over. Even the vocal tracks have a ghostliness about them: "Make Time," which features Duval Timothy, glides along on just a few billowing synth notes, all of them cloudlike and serene, before it's all subsumed by a machine-gun-like bass rhythm. Lazy is an absorbing and delightfully confounding listen—the sound of a pioneer flexing new muscles.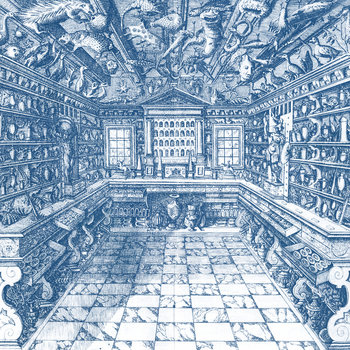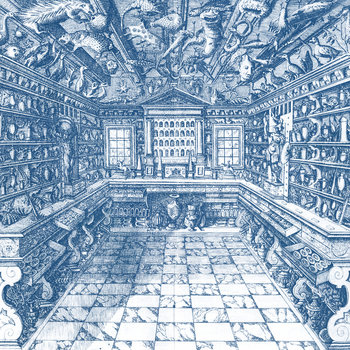 Merch for this release:
Vinyl LP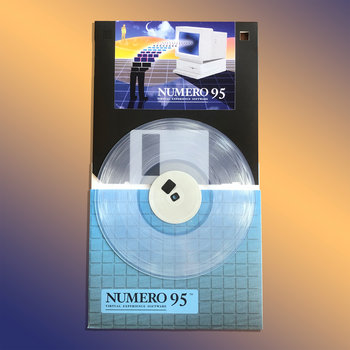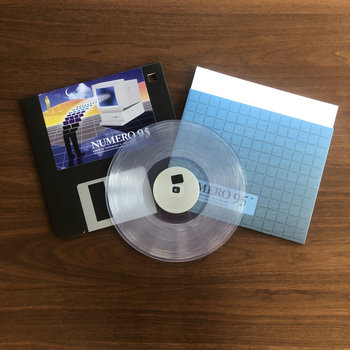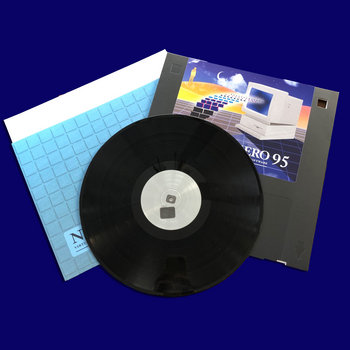 While it's typically cast as the post-millennial peversion of muzak, a reactionary phenomenon of the here and now—vaporwave didn't emerge from a vacuum. Over the course of the '90s, as the internet rapidly matured from a fringe concept to the fulcrum of modern life as we know it, a particularly savvy generation of electronic artists situated themselves at the threshold, reveling in its latent contradictions but remaining mostly under the radar. This aesthetic, since dubbed "proto vapowave," forms the focus of Numero Group's latest compilation, which collects eight tracks of "early computer music" from solo artists active in the '90s. As the definitive account of a scene that had yet to be recognized as such, it's unified not so much by sound than by clairvoyant aesthetics. Whether presented as calming new age music (Barry Coates & The Hats' "Hovercraft") or minimalist electro pop (Slap & Powell's "Sex Drive"), the lines between organic and artificial are always blurred, giving the music a calming yet uncanny feel. In these days of NFT hysteria and zoom fatigue, such a document feels not just prescient, but necessary—an enduring soundtrack for humanity's spiral forwards singularity.