SEVEN ESSENTIAL RELEASES
Essential Releases, March 4, 2022
By Bandcamp Daily Staff · March 04, 2022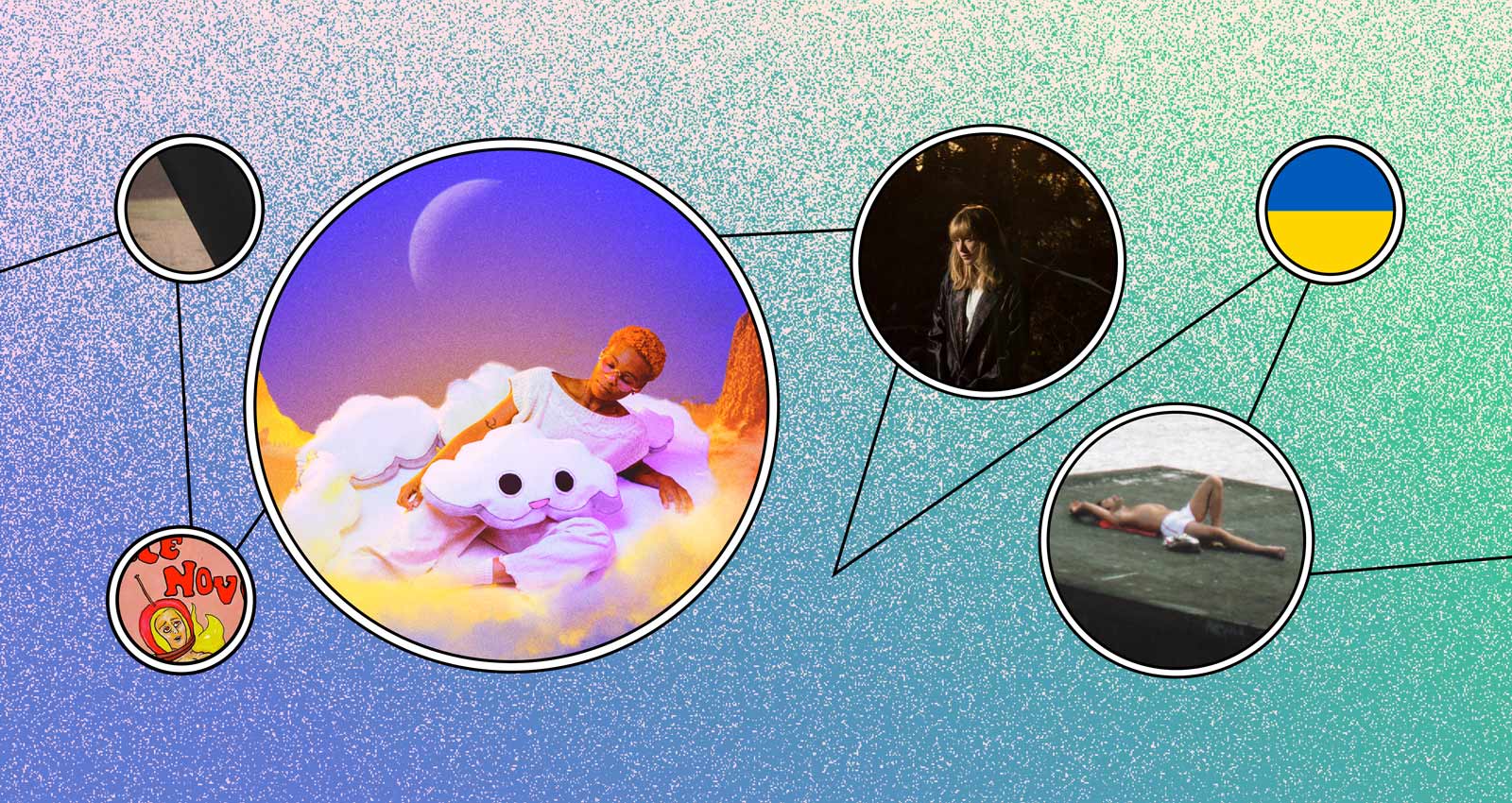 Welcome to Essential Releases, our weekly roundup of the albums that we can't stop playing, and that we think you need to hear.
I've been a fan of Dreamer Isioma since their 2020 single "Sensitive" went viral on TikTok and beyond before landing on HBO's Insecure. Their full-length debut gives fans about 40 minutes of Dreamer's signature genre-fluid sound that seamlessly transitions from whip-smart raps, dreamy indie melodies, and self-described "bedroom soul". Dreamer's sugary voice glides on any beat it's paired with. The wavy opener "StayUp!" incorporates upbeat production with devastatingly honest lyrics: "I want to get better/I want to see another day," they sing. Pairing the seemingly saccharine with the melancholy is one of Dreamer's strengths that pops up on other projects. My other favorites are the rock-inflected "I'm So Done With You" and the lush "Bad Ting." The album with the lullaby-esque  "Goodnight Dreamer" that warns listeners not to sleep on them. They're right—sleeping on this album would be a grave mistake.
Merch for this release:
7" Vinyl
Just in time for Bandcamp Friday, ever-prolific noise rock band METZ have dropped a three-track split with Aduklt Life, the punk project of Chris Rowley, best known as the vocalist for riot girrrl pioneers Huggy Bear. It's a release anchored in the unfiltered aggression we expect of both acts, but also laden with playful stylistic surprises. Take METZ's contribution, "Demolition Row:" their signature dank, rubbery bass and fragmented guitar riffs remain in abundant supply, but the churning motorik rhythms are clearly indebted to krautrock; the end result sounds like Can got shitfaced and had an intra-band fist fight just prior to entering the studio, impossibly rowdy and yet compositionally consistent. It's accompanied by two new cuts from Rowley: "Book of Curses," a "belligerent satellite for the end of time" rescued from the cutting floor of 2020's debut of the same name; and the minute-long "Ants & Lions," a straightforward punk ripper that uses Hanna Barbara references to paint a winking portrait of societal collapse ("In a Flintstones world have a gay old time / in a Flintstones world, yabba dabba doo time"). Singular, sardonic, and surging from start to finish, it's one of the best splits of the year so far.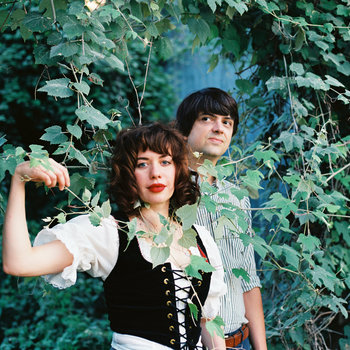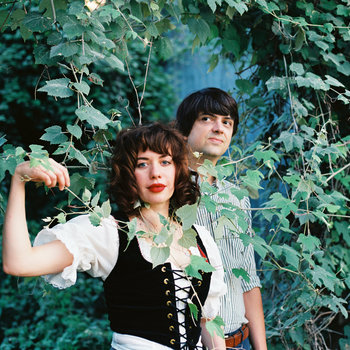 Tele Novella is one of my favorite bands because I find in their music a bottomless well of meaning from which to drink in times of joy and misery alike. "No Excalibur" is a track off Cosmic Dial Tone, the very first tape Tele Novella ever put out (all of the tracks from this release are on their Bandcamp separately for some reason, but they're all great and worth the purchase) and it exemplifies so many of the things that make them such a special group: their ability to pull profundity out of whimsy, the way their music seems to exist within a fantastical snowglobe of their own design, and the childlike sense of playfulness that's always present even when the songs are very sad—and sometimes they are very sad. "No Excalibur" plays like a fairy tale so tiny it could fit in the palm of your hand, a nursery school story of "orphan dreams growing like weeds" combined with a snub-nosed refusal to be rescued from circumstance by anything other than your own hand ("I'm no Excalibur/ I'll get out on my own!") Yet underneath the plucky girl-group-meets-sunshine-pop exterior, the message of "No Excalibur" is one of deep inner knowing in the face of an indifferent world that wants only to assure you of your soul-crushing insignificance. "Who am I to find a pea under the mattress," wonders Natalie Ribbons, whose velvety voice is one in a million and certainly one of Tele Novella's greatest assets. "And yet—I can feel it rise/ It brings tears to my eyes/ And decorates my whole life." There is no irony here, no wink to let you know it's a joke because it isn't. This is a song for all of those who secretly know that there is magic around them, even if nobody else can see it. Especially because nobody else can see it.
Merch for this release:
Vinyl LP, Compact Disc (CD)
A continuation of the sonic reinvention that began on Ignorance, the latest record from the Weather Station is another stunning collection of delicate songs that roam the vast plan between jazz and art rock—The Hissing of Summer Lawns, but make it Talk Talk. The album is a companion piece to its predecessor, and it shares not only that album's sonic palette but its fascinations: nature, loneliness, sorrow, and hope. Because there are no drums anywhere on the album, everything feels even more spacious and haunted than the songs on Ignorance. Tamara Lindeman is a nuanced and expressive vocalist, able to infuse every note with a kaleidoscopic array of emotions, and paired with her precise, poetic writing, she conjures entire worlds with just a few syllables. This gift reaches its peak about halfway through the album in a song—confusingly enough—called "Ignorance." At the opening of the song, Lindeman is awakened by the sound of a magpie cawing outside her window. From that simple image, she proceeds to craft a song about ambiguity, relativity and, in some ways, even semiotics, spiraling in verse two all the way back to the naming of the bird in the first place: "I thought about the man who called it a magpie/ Confronted by the great expanse of his ignorance, he wanted to name it, to detain it/ forever in that small phrase/ It seemed like a shame to give it a name." The album is full of moments like that, where tiny moments become gradually freighted with meaning. The spell the record casts by the time it is over is a tough one to shake.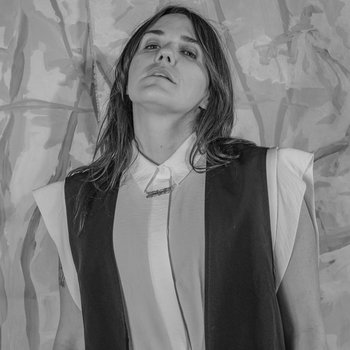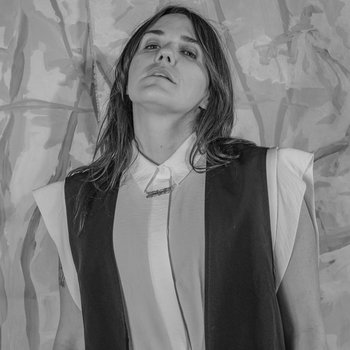 Merch for this release:
Compact Disc (CD), Vinyl LP
This gorgeous new record from composer and producer Emily Wells addresses the core of the thing that has been chewing my guts (and possibly yours) for some time now—how to keep living when there's death all around you, and a world you have no control over looms over you wielding a scythe. Directly referential to art made during the most intense moments of the AIDS crisis and obliquely referential to Wells's own experiences, these carefully constructed orchestral art-pop songs yearn and ache through struggle and survival, capturing emotional nuances and contradictions in exquisite detail. I have felt exceptionally alone lately, and Regards to the End makes me feel less so. Today only, Wells is donating all proceeds to QUA-LGBTQ Ukrainians in America.
Merch for this release:
DVD, T-Shirt/Apparel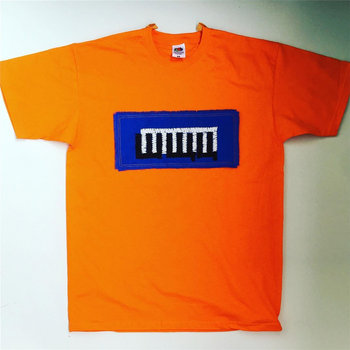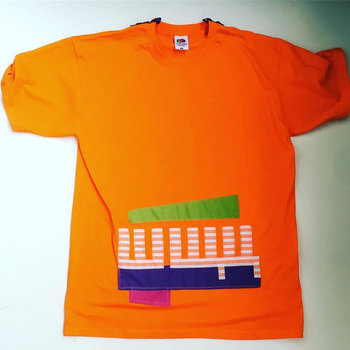 Released in 2019, this 23-track compilation from the Ukrainian label ШЩЦ—or, SHITS—is a dazzler, a profile of the nation's burgeoning electronic music scene and the first bow from a label that grew out of a popular club night. Despite its dancefloor origins, Various Artists 01 strays far from strict four-on-the-floor territory and into more aqueous and expansive sounds. Mlin Patz's "Kypalni Sezon" is a woozy dub workout, its steady bass pulse surrounded by clattering rhythms and whooshing sci-fi-like sounds. Sommer's "Theme-4" sounds like a xylophone falling down a flight of stairs, a non-stop spiral of twinkling notes circling a woozy bass melody. The song is fascinating to listen to, because it never quite locks into place. You keep expecting there will be a moment when the wind-chime high end drifts into the same meter as the lower melody, but it never happens—they just keep barely missing each other, making for a blissfully disorienting experience. Stanislav Tolkachev offers pulverizing, quasi-industrial electronic rage on "Uglevod," and "Doaf," by YV, is almost all rhythm, glitchy and nervous. Proceeds from all sales go to support the volunteers who help Kyiv Civil Defense. Various Artists 01 is a guidebook to a scene of boundless creativity in a country that, right now, desperately needs our help.