SEVEN ESSENTIAL RELEASES
Essential Releases, March 31, 2023
By Bandcamp Daily Staff · March 31, 2023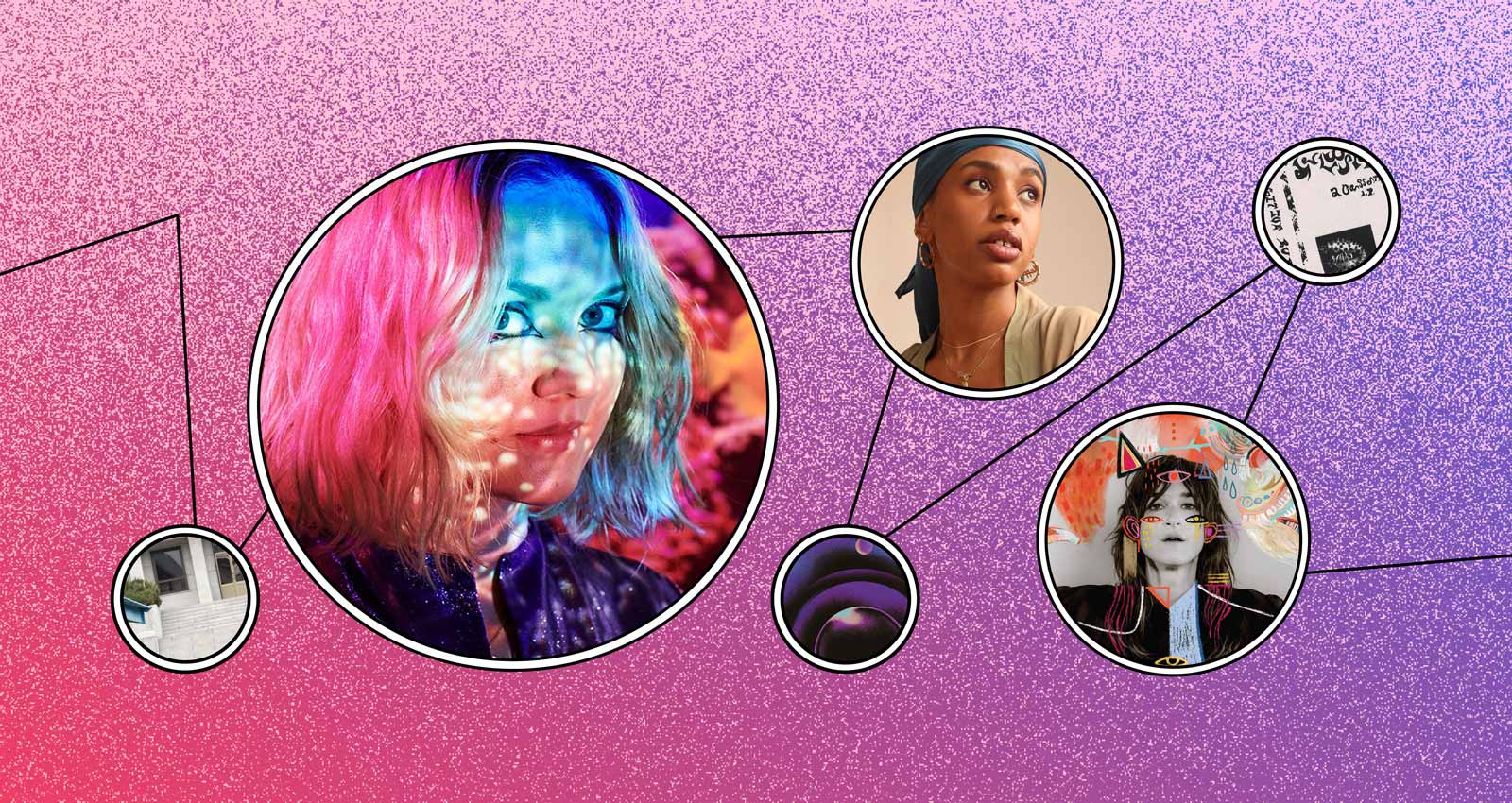 What the Bandcamp Daily editors are listening to right now.
Yaya Bey's latest acts as an addendum to her 2022 album, Remember Your North Star. On Exodus, Bey is decidedly more hopeful and the tone of the album isn't tinged with the grief and loss that colored Remember Your North Star. Bey sets the tone on the title track where she sings, "Take me where the love is free," as the beat moves from a Tamia-influenced R&B opener to ending on a reggae rhythm. On the devotional "when saturn returns," Bey leans into the astrological concept against a gospel-influenced backdrop making a track that is both about celebrating personal growth and being grateful for blessings from a higher power. The album ends with the synth-heavy "ascendant (mother fxcker)," which picks up the pace as a dance track before quietly fading away. "Blessed and highly favored in this mother fucker," repeats Bey. It's a good note to end on for an album that seems to be all about celebrating your wins after a period of loss.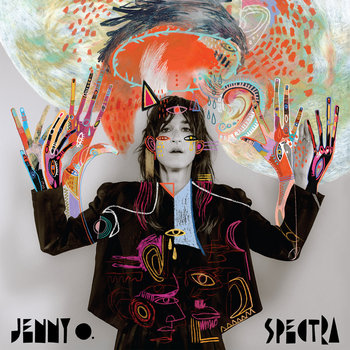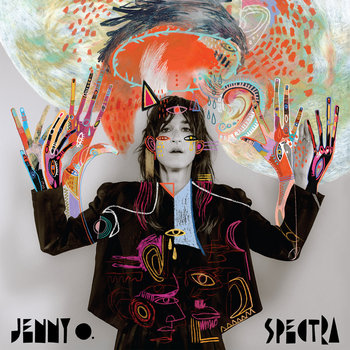 Merch for this release:
Vinyl LP, Compact Disc (CD)
Two conflicting sentiments pop up on Spectra, the radiant new record from California-by-way-of-Long-Island musician Jenny O. One of them appears a little past the halfway mark, when O., a cappella, sings, "There is a club/ and I am not in it." The other arrives earlier, in both the title and the chorus of a delightful bit of pinwheeling Troggs-y psych pop: "You Are Loved Eternally." It takes a few listens to Spectra before you realize that the sentiments are complementary: O.'s own feelings of not being "part of the club" have inspired her to turn outward, creating the sense of belonging she hopes to see—or, as she told The Talkhouse in a recent interview, "I reached a place where I just entered a state of loving what is, and just loving everyone, and trying to be as compassionate, empathetic as possible." That's stitched into every song on Spectra, which musically runs the gamut from cotton-edged Laurel Canyon slow-burners to big, Bangles-y paisley pop—the latter specifically on the sparkling "The Big Cheese," where O's gently layered vocal harmonies glide over a big, tumbling guitar phrase. O. played nearly every note of Spectra, but rather than sounding like an insular solo project, everything here is bright and expansive, songs like "Saint of Fun and Weirdos" sighing their way into magnetic choruses. It's a gigantic warm embrace of an album, artfully crafted and lovingly delivered.
JPEGMAFIA and Danny Brown are two of the most important disruptors in hip-hop right now for a multitude of reasons: frequent creative risktaking, endearingly off-the-wall personas, innovative production, unstoppable work ethic, and of course, roasts of corrupt politicians, shitposters, exes, and Instagram rappers, carried out with the lethal force and pinpoint accuracy of a remote missile salvo. Their collaborative album, Scaring the Hoes, leverages these individual strengths towards deeply compelling contrasts ranging from the rappers' opposing attack plans (Peggy goes in for the kill directly with blunt, sardonic bars; Danny prefers surrealistic sucker punches) to the novel production ("Steppa Pig" and "Fentanyl Tester" flirt with broken beats; the gospel-infused "HOE (Heaven on Earth)" juxtaposes pipe organs with stuttering drum machines). And you want to know the craziest part? In the album description, Peggy describes this stellar piece of work as merely a "practice run." The jokers' shared reign is just getting started. Hold onto your asses. This will be fun.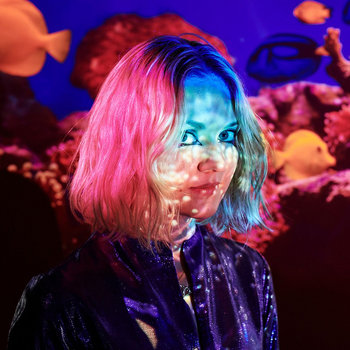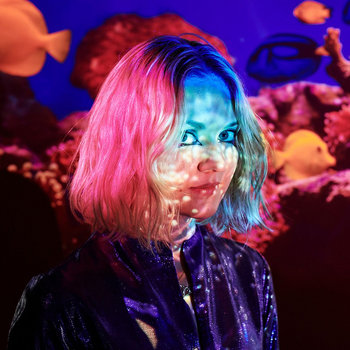 It seems we're in the era of post-pandemic, dark night of the soul records (see the new one from Caroline Rose), and the latest entry is from former music school jazz kid turned art-pop indie gal Kate Davis, who sings songs of abandonment and self-hatred via an alternate self named "FiBo" on Anti- Records debut Fishbowl. This might be sold as something of a concept record, but there's nothing conceptual about the emotional wreckage contained within: a breaking down of the ego so relentless and unfair the only way to process it, even artistically, is to disassociate, and so vulnerable the only way to express it without dying on the spot is to pretend it's coming from someone else. From having a post-breakup breakdown in the subway to insisting that a fuck-and-run encounter won't dim her shine to getting dumped by all her friends and feeling like a monster, the struggle is beyond real—it's brutal. Yet Davis sounds sweet as honey throughout. Her songs are unique and melody-driven, consistently dynamic, considered, and unpredictable in a way that's reminiscent of Tori Amos, though not nearly as inclined to whimsy. Fishbowl manages to be a tough listen and a thoroughly enjoyable one at the same time, a combination that invites revisiting to continue plumbing both its depths and delights.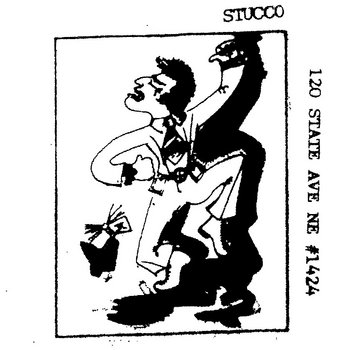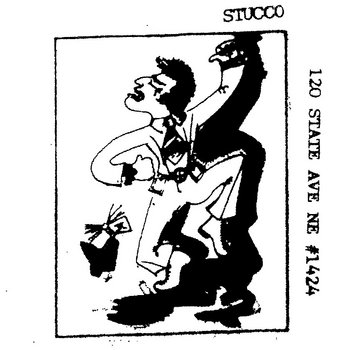 Merch for this release:
Cassette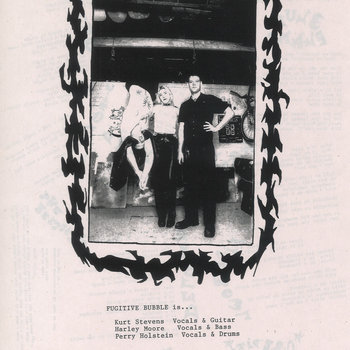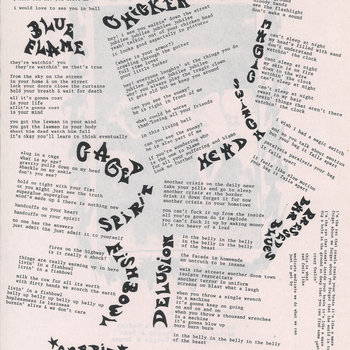 This is the first full-length from Olympia's Fugitive Bubble, who've been honing their keen blend of hardcore efficiency and skewed art-punk for the last several years. It really doesn't get better than a track like "Fishbowl," which pairs speedy, hefty verses with looser, dancier choruses (featuring vocal yelps that hit like percussion) and a sludgy, off-kilter breakdown that allows the vocalist to get truly unhinged, or the menacing, nervy rock & roll of "Pressed Bar Blues," where an arcing shriek opens up a latter half that I could see people circle pitting to as well as I could see them shaking their hips. There's a sense of limber freedom to these tracks that I really love; it's not novelty-song wacky, but it also isn't self-serious in the way even punk that purports to be "wild" often is (I often think of the "She's so crazzzzzy! Love her!!" meme in such cases). This feels like people letting something loose in themselves. While I can of course hear similarities to other recent bands (a Maximumrocknroll review of a previous cassette mentioned both Lithics and Warm Bodies, and yeah, that tracks), I don't get the feeling that this sound is wholly kludged together from references. It sounds like people making the music they want to make on their own terms, and it's super fun to listen to. What a joy.
Merch for this release:
Vinyl LP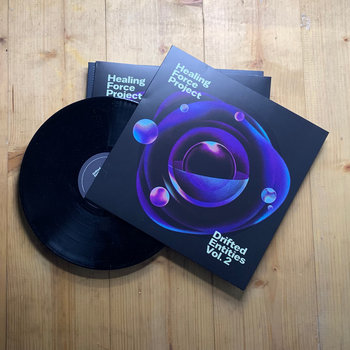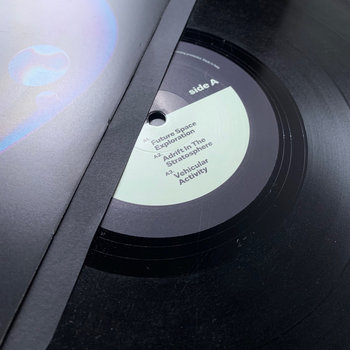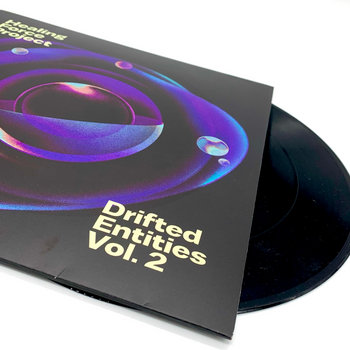 The Italian artist Antonio Marini is an electronic music producer by trade, but his releases as Healing Force Project over the past decade are more closely aligned with '60s and '70s free jazz than modern dance music. Rattling cymbals and wandering Rhodes pianos greatly outnumber bleeps and bloops, while the arrangements are fragmented and sparse, placing emphasis on transformative escapism rather than the methodical catharsis of the club. For those who prefer their grooves front-loaded with cannonball-sized drops and buttressed by state-of-the-art tech (fair enough; we all love a banger), I regret to inform you that the second installment of Healing Force Project's Drifted Entities series won't meet those criteria; though its five tracks certainly get the body moving. The main difference, as reflected by highlights like "Vehicular Activity," is how that energy is directed: keeping with the principles of Albert Ayler and Miles Davis, Marini builds each song as a spontaneous, self-sustained ecosystem rather than a passing thrill. By leaving procedural safety behind, he delivers soundscapes that are unique and built to last.