SEVEN ESSENTIAL RELEASES
Essential Releases, March 24, 2023
By Bandcamp Daily Staff · March 24, 2023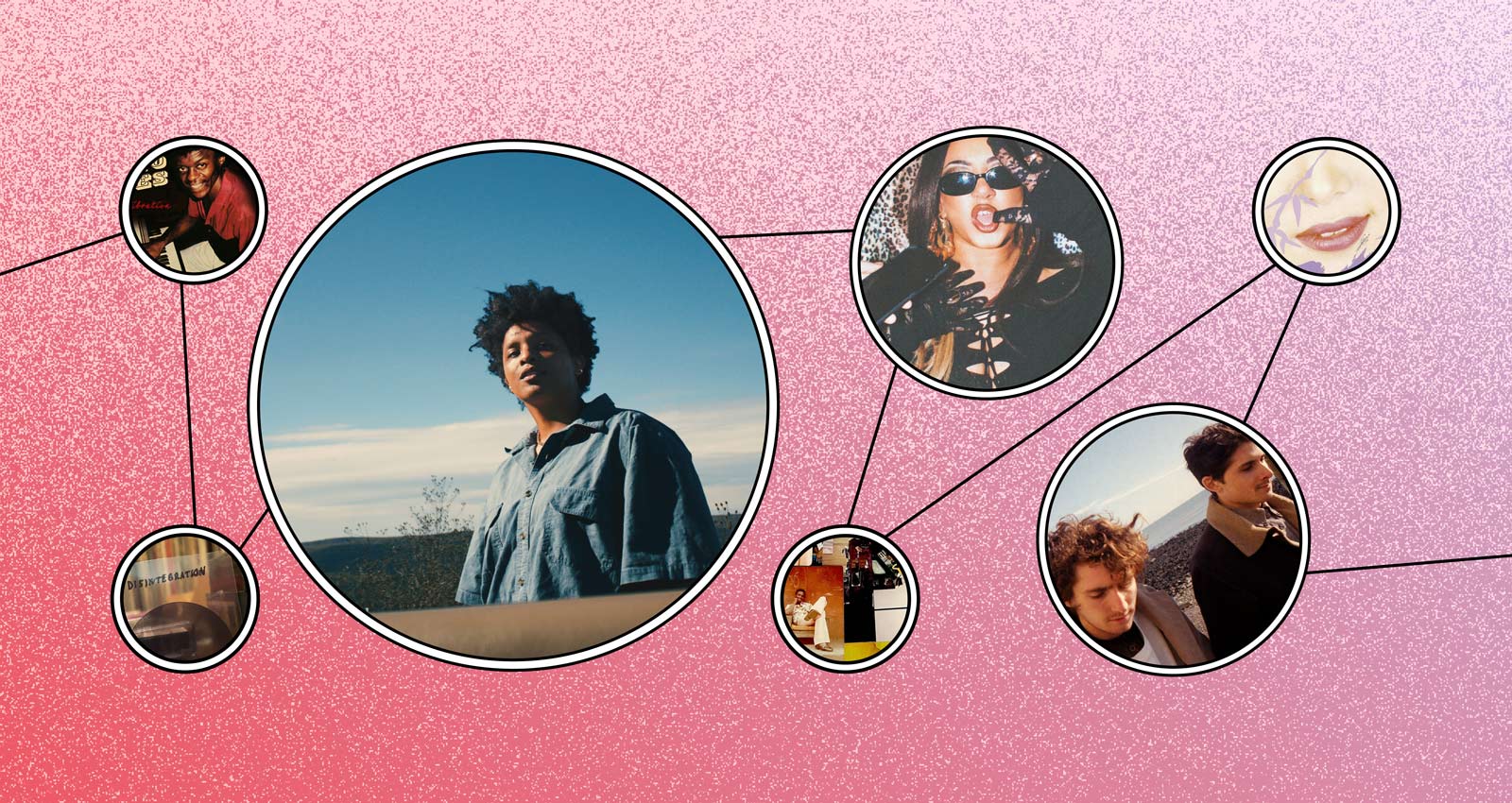 What the Bandcamp Daily editors are listening to right now.
Merch for this release:
T-Shirt/Shirt
Like Denitia, I, too, grew up in a household where country and Americana music were regularly played. Charlie Pride albums were some of my earliest introductions to the genre. To that end, listening to Highways was a delight. Much like the airy R&B that Denitia has previously released, the songs on Highways feel light and easygoing. The title song leans into the country of yore with heartfelt lyrics and a breezy guitar. My other favorites include the more Americana-leaning and nostalgic "All the Sweet Tea" and the hopeful "Call Me on a Burner." The album ends with the slow and steady "I Want to Live," where Denitia sings: "All the dreams of this place were built by people like me." The song is both a declaration for herself and for the powers that be. The music on Highways is poetic and heartfelt and left me feeling anew.
Merch for this release:
Vinyl LP, Cassette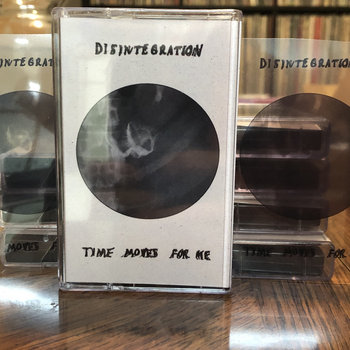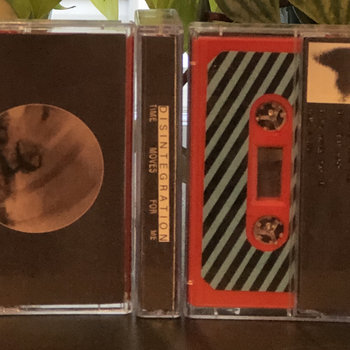 Regular readers of this column may remember how hard I went (and will still go) for Cleveland post-punk band Pleasure Leftists, particularly Hayley Morris's powerful vocals—she's genuinely got one of the best voices in DIY by my money. Disintegration is her new project, along with Noah Anthony (Profligate) and Christopher Brown (Cloud Nothings); it's in the same dark vein as Pleasure Leftists and Profligate, though a bit pared back and a bit less melodic with more of an industrial/noise rock edge than either of those projects. Still, these three musicians know how to write a hook, and even the least straightforward pop songs ("Hit the Face") are relentlessly catchy and plenty danceable. "Time Moves for Me" is a legitimate minimal synth banger. A great demo right out of the gate for these veterans; "excited to see where they go from here" is a cliche I try to avoid, but I genuinely am.
Merch for this release:
Vinyl LP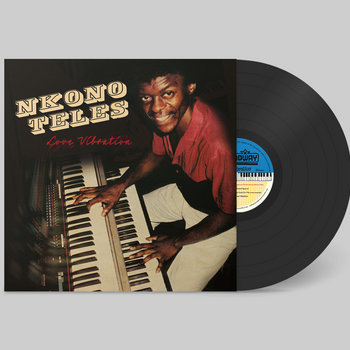 Nkono Teles is Nigerian music royalty—a member of Tony Allen's legendary solo band as well as one of the guiding producers and songwriters across a large swath of Nigerian '80s pop (including Steve Monite's classic Only You. He was one of the first in the country to embrace the sounds of electronic dance music. The funky, bouncy tunes on Love Vibration definitely sound influenced by Western trends (Cameo is mentioned as a reference point in the album notes, and I hear Patrick Cowley in there as well), but they've got local lineage too—one can draw a direct line between Afrobeat and its Ghanaian precursor, highlife, and the rhythmic workouts herein. An absolute delight to listen to, especially as the weather begins to warm up, and a terrific snapshot not only of an important artist but of a moment in time in the long and ongoing history of musical conversation between Africa and the African diaspora.
Merch for this release:
Vinyl LP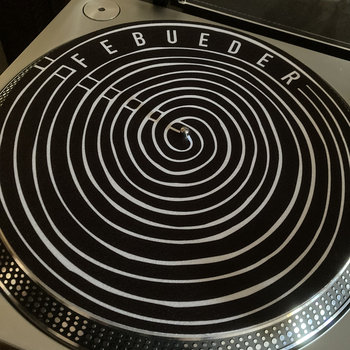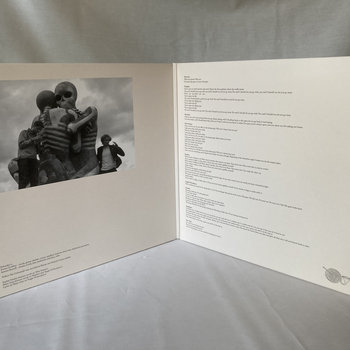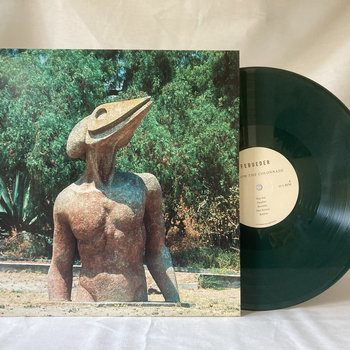 Am I inclined to enjoy the new one from Purling Hiss because I was off my face on the side of the stage during the band's surprise set at U2 Fest in Philadelphia last year? Yes. Or am I inclined to enjoy Drag on Girard because it's exactly the sort of scuzzy-ass, melodic as hell, guitar-centric punk 'n indie underground sludge by way of classic rock radio I love the most and recommend in this column on the regs? Also yes. Dealer's choice but either way you go, Drag on Girard (the band's first release in a lucky seven years) is just the sort of blaringly blown out rock record rife with extended jams just long enough to lull you into memories of simpler times, cheaper beers (cheaper everything, for that matter), and damper basements—except it's all happening again right here, right now, and damn this riff is sick, though. Turn that shit up, dude.
I will always appreciate a nod to '90s and Y2K-era R&B. Kenway marries influences from that era with musical notes from her North African heritage. The instrumentation on The One feels like production took notes from Destiny's Child, Brandy, and Aaliyah (and by virtue of those artists, Darkchild and Timbaland). The title track is all nostalgia from the intro with raindrops to the Y2K-era appropriate vocal runs and the honest lyrics about love lost. It's followed by the smoldering "Feelin Me," which incorporates North African musical influences with an invigorating beat. The album closes with mid-90s callback, "Never Knew," where Kenway wonders if the love is true. The One does a good job of incorporating the sound of 2000s R&B without making the tracks sound dated.
Merch for this release:
Compact Disc (CD)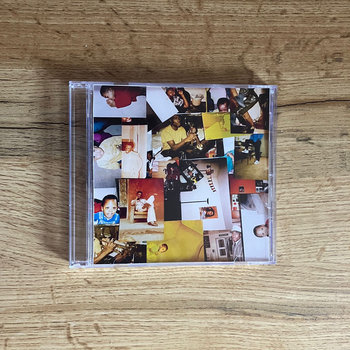 The voices of Toronto rapper Qontinue's mother and father pop up through the stunning Babatunde, and as the record goes on, they begin to act as a kind of anchor—words of advice drifting in amidst their son's intense soul-searching to comfort him, to guide him, and to reassure him. A quick Google of the title's meaning in Yoruba reveals the significance of their presence: Babatunde means "a father has returned," and is usually used in reference to a deceased ancestor. In that context, the album's lush, gorgeous songs feel like a kind of communion. Before I get any further, a few words on how I discovered Babatunde: we have a form that unsigned artists can use to submit their music for Bandcamp Daily consideration. The results…let's just say they vary; I usually give each a quick sample to get the gist. But when I pressed play on Babatunde, I didn't stop listening until the album was over. I've been living with this warm, immersive album for weeks now, and every pass through it feels even more soulful and moving than the last. Qontinue delivers every line in a soft, determined cadence, like he's turning the thoughts over in his brain slowly in real-time, and that approach makes their emotional content that much more tangible and potent. The music behind him ranges from soft, twinkling jazz to billowing AM-radio soul, gentle and stirring. Babatunde is the kind of out-of-nowhere revelation that comes along all too rarely—and that deserves to be celebrated when it does.
Merch for this release:
Vinyl LP
If we think of the typical reissue label as an easily accessible hidden-gem emporium, its curation guided largely by customer demand, musical significance, or fascinating, readily consumed backstories, then Osaka, Japan's EM Records is the new-age shop tucked away in a back-alley, accessible only by word of mouth. The label, founded in 1998, doesn't excavate buried gold so much as otherworldly relics; their 220+-item discography is firmly rooted in left-field sounds ranging from experimental reggae from the UK and brutalist experimental techno from Romania to '70s Molam from Thailand and '80s ambient from Japan. Their latest offering is Purple Garden: a 1994 album by the Shanghai-born vocalist Xiao Yun Wu, produced by Henry Kawahara, the enigmatic figurehead of Japan's cyber-occult electronic scene. Her feathery singing, when combined with Kawahara's immaculate production and the arrangements' familiar touchstones of pop, contemporary jazz, and ambient electronic influences, make for a surprisingly straightforward experience with a low barrier of entry. But, as with any EM Records release, uncanny quirks abound: discordant piano chords lend subtle undertones of dread to the Bossa Nova-esque "Green Island Serenade (oriental jazz mix) 緑島小夜曲," while the cyclical, staggered harmonies on "Sweet Dreams 甘美的夢" melt simply sung melodies down to a hypnotic, almost otherworldly mantra. The end product is a stunning pop record that's off-kilter, but also easy to love, just like everything else EM puts out. Check it out!