SEVEN ESSENTIAL RELEASES
Essential Releases: Ethio Jazz, Sound Art, Jamaican Disco and More
By Bandcamp Daily Staff · June 04, 2021
Welcome to Essential Releases, our weekly roundup of the albums that we can't stop playing, and that we think you need to hear.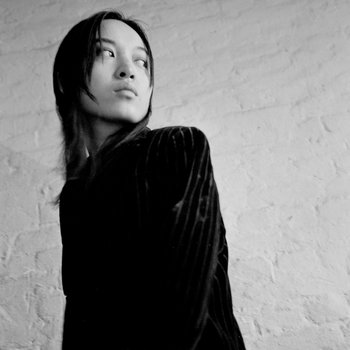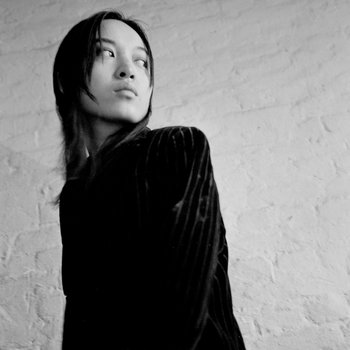 Merch for this release:
Vinyl LP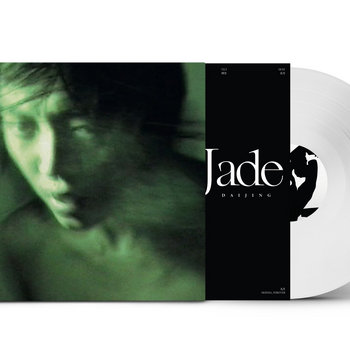 Pan Daijing's music has never been an easy listen. On 2017's harrowing Lack, it often seemed like she was trying to construct an avant-garde horror movie soundtrack, the Penderckian strings on "A Loving Tongue" and noisy industrial chaos of "A Situation of Meat" feeling like the buildup to the monster's attack. Her latest, Jade 玉观音, deepens that atmosphere of unease, but its concerns are focused inward. The album deals with the concept of solitude—or, one body alone in a void—and the songs reflect that idea of a great, often terrifying expanse. On opening track "Clean 一月," Daijing's soprano vocal—processed to sound like a ghostly robot—hangs above a groaning drone; eventually, something that sounds like a great wind whips through the track, heightening the sense of emptiness. On "Tilt 四月," Daijing speaks over a series of flickering digital tones—it's like the sound of a human left alone on an empty '70s spacecraft. As the track goes on, her voice fractures and distorts, becoming monster-like, suggesting the moments in extreme solitude where the fortitude starts to crack. Even when the songs scan as more overtly melodic—the rippling "Dust 五月" is centered on a sure-handed vocal melody—the feeling of isolation never abates. It's a jarringly insular record, which is precisely the point. It's also truly hypnotic—it encourages a kind of "sense meaning" rather than literal understanding. And though Daijing began work on the album three years ago, its arrival now feels eerily well-timed. After spending so much of the last year in solitude, Jade 玉观音 invites us to take one more trip inside to see what we've learned—and how we can carry it with us into this strange new world.
Merch for this release:
Compact Disc (CD), Vinyl LP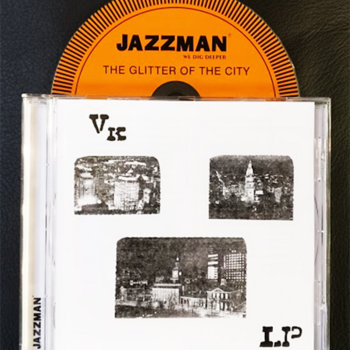 First released in 1977 with a glued-on xerox cover and no marketing budget, Glitter of the City is DIY in every sense of the phrase, a lo-fi blues, funk and jazz release from an iconoclastic bandleader who fully believed in his vision. Until now, Glitter had been an obscure release known mostly by older jazz heads in the '70s underground Philadelphia scene. The album appeals to all sorts of listeners, though: With its swanky rhythm and spoken-word poetry, "Royal Walk" aligns with the jazz-funk hybrids that emanated from labels like Strata at the time. The title track is straightforward soul with polyrhythmic drums and dreamy lyrics about unconditional love. Then there's "Tipsy Lady," with its stilted percussion and bluesy piano loop. And those are just the first three songs. Glitter sounds like it was recorded in one take at an open mic, the band tailoring its sound to the next singer on the call sheet. When left alone, like on the Latin jazz-focused "Mood Two Latin For You," the band falls into a spellbinding groove that goes in all sorts of directions. Toward the end of the LP, on "Fanfare For Coltrane," the group plays a traditional jazz arrangement of searing trumpet wails and screeching saxophones. Though far removed from the contemporary sounds at the album's beginning, it shows the band's versatility, punctuating Glitter's focus as a "choose your adventure" recording that stands up well in any era.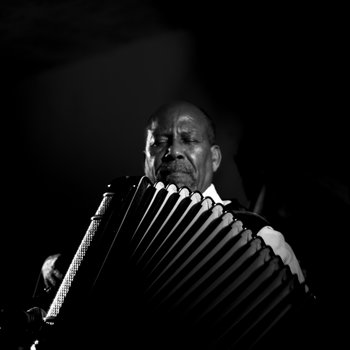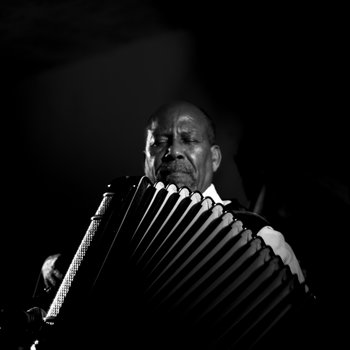 Merch for this release:
Vinyl LP, Compact Disc (CD), Cassette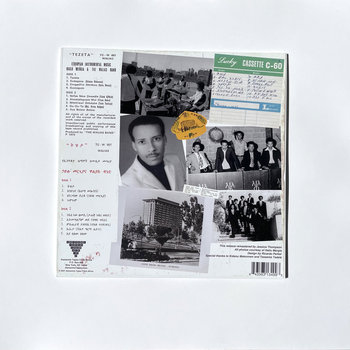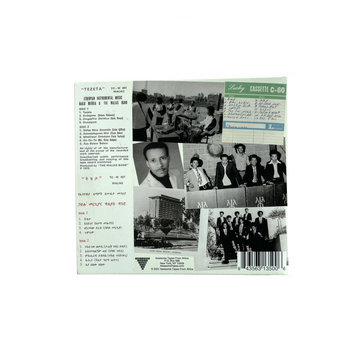 By the mid 1970s, the Hilton hotel in downtown Addis Ababa was the epicenter of culture in Ethiopia's bustling music scene. Everyone from Alice Coltrane to Duke Ellington played there, and local groups like the Walias Band used it as a proving ground to display their exquisite mix of groove-oriented jazz. In 1975, a friend of Ethio-jazz luminary Hailu Mergia recorded the band playing a wedding party at the Hilton and passed it to him. Impressed by what he heard, Mergia sat in with the group; the gig was taped and released locally on the band's own Ethio Sound label. The recording sat idle for decades until a fan told the label Awesome Tapes From Africa that he had an old copy from his time spent in Ethiopia. Retrieved and remastered, this is the first worldwide release of Tezeta. The music stays out of the way for the most part; the first four tracks—"Tezeta," "Endegena," "Zengadyw Dereku" and "Gumegum"—are charming mid-tempo cuts with light arrangements that simmer in the background. Yet by the time "Mestirawi Debdabe" arises, the sound shifts to a more funk-driven rhythm: Wah-wah guitar chords, faint drums and soft keys help energize the proceedings. Tezeta is mostly laid-back without being passive, its sauntering pace and leisurely mood underlined by Mergia's elegant style of play. Though a lot has changed in Addis, and Mergia and the Walias are now considered legends, Tezeta captures a moment when they were simply playing a show, tinkering with notes just to see what worked.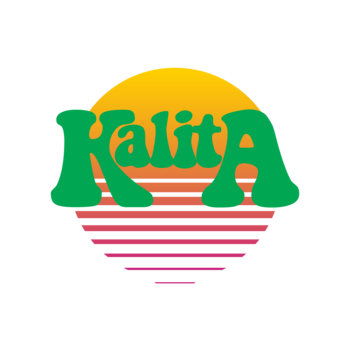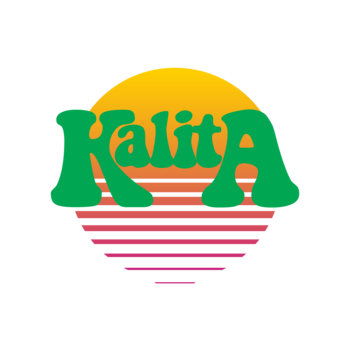 Merch for this release:
Vinyl LP, Vinyl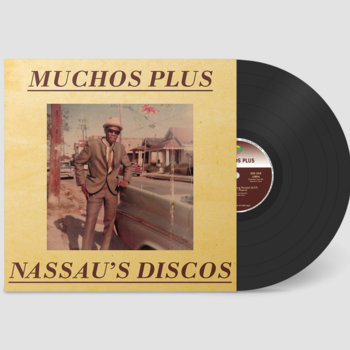 Reissued for the first time in 40 years on London's Kalita Records, this elusive, NYC-via-Nassau reggae-disco masterpiece is pure fun. Disco, global phenomenon that it was, was no less influential islandside, entering Jamaican air waves just as reggae was going global. Bands like Muchos Plus imbued dub rhythms and other regional textures, from calypso and junkanoo, into club-ready burners—the same recipe that would birth dancehall. On the seven-minute "Nassau's Discos (Long Version)," bandleader Rudy Mills take on the funk-soul of The Beginning of the End's "Funky Nassau," and dials up the disco to a balls-to-the-wall 10. It's an ecstatic mix that doesn't let up outside of a raucous percussion breakdown half-way through. The reissue includes a shorter version of the track as well as the funk slowjam "Love Misunderstood," which really hits its stride in its second half. Kalita Records's tagline, "The music that makes you happy," is spot-on.
Merch for this release:
Vinyl LP, Compact Disc (CD)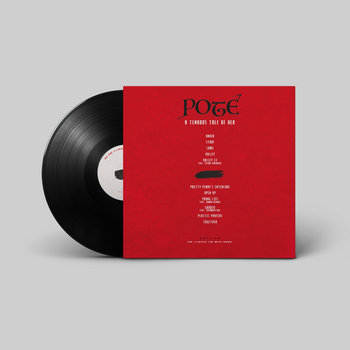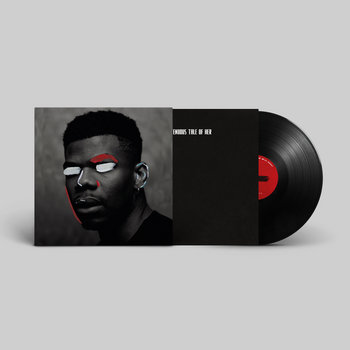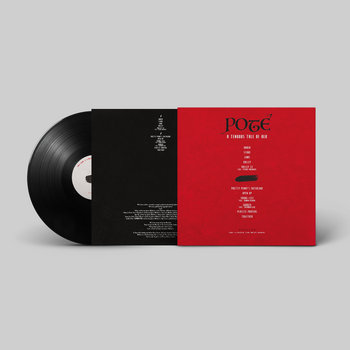 Whenever I come across a concept album with apocalyptic themes, my initial reaction is typically a lengthy exhale, followed by a sudden, overwhelming desire to queue up a Michael Bay film. Obviously, exceptions exist, but musical explorations of the end of the world typically arrive at the same conclusion, that humanity is fucked and death is inevitable, but also YOLO. Mr. Bay et al offer same takeaway (albeit embedded within a slightly happier ending), but bookend it with huge-ass explosions, and I'd much rather see things go boom than be reminded of what I already know.
A Tenuous Tale Of Her, the new album from Parisian singer and producer Poté (born Sylvern Mathurin), subverts expectations in two key ways: constructing its anthology-esque narrative around individual reactions to the end times, rather than rubbernecking set-pieces; and channeling this accumulated anguish into club music, molding a sound synonymous with unbridled, collective joy into something much more solitary and paranoid. All of the grooves are guaranteed to get you on the floor—particularly on highlights like "Lows" and "Under," which pile on the syncopated handclaps and dense, rubbery bass; "Good2u" evokes a tropical daydream with steel drums and auto-tuned dancehall vocals, a lush palette he revisits on "Young Lies" alongside Damon Albarn. But between the mix's overall spaciousness, the warped synths, and the desperate hooks anchoring songs like "Stare" ("No space to breathe," Poté sings repeatedly on the chorus, gulping down the last word several times like he's starved for oxygen), there's a constant sense of dread at play, a subtle phantom ache. In a world of musical Armageddons, Poté has given us a Melancholia, minus the pretentiousness: smart, poignant, affecting, and most importantly, infectious.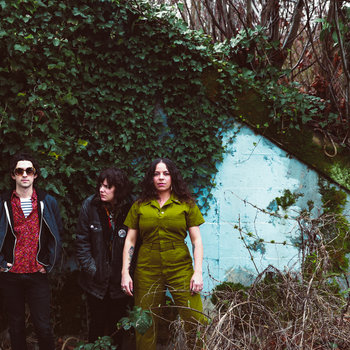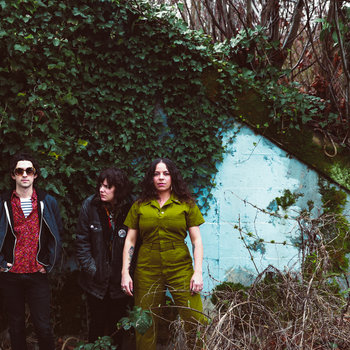 Merch for this release:
Vinyl LP, Cassette, Compact Disc (CD)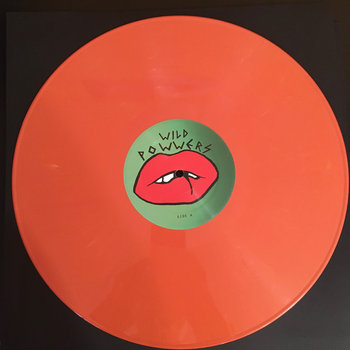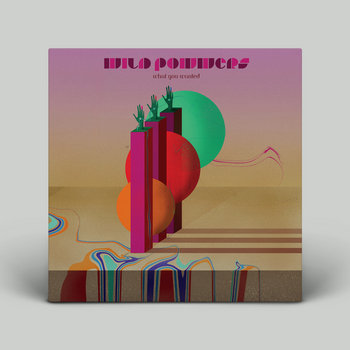 Seattle trio WILD POWWERS were mentioned in passing as part of the Den Tapes roster in our recent guide to the city's vibrant DIY scene, but the band's latest full-length is more than worth your time, especially if you're a fan of guitar rock turned unapologetically up way, way past 11. The songs on What You Wanted are relentlessly distorted, endlessly riffy, and nearly metal-esque in their brutality at times; but like the great Seattle groups that form their illustrious lineage, WILD POWWERS understand that the face-melting power of the heavy riff is matched only by that of the killer melody. What You Wanted is packed with them, from the scratchy, sinewy punk rock of "Real Deal Phil" to the demented teeny bopper pop of "Pageant." This is grunge in 2021 and I am here for it.
Merch for this release:
Cassette
My favorite moment on Pisces Problems is the opening of the hazy and anthemic "Tuesday" which features an old-school sample made anew. Tyson's glistening vocals gently ride the upbeat melody giving it a certain je ne sais quoi that makes it the perfect summer song. The opener "Red Handed" is another strong contender with crystal clear lyrics about jealousy and love and a compelling alt-R&B melody. The album closes with "Chemicals" where Tyson's dreamy vocals shine through on the mellow track. Pisces Problems is the debut solo EP by the London-based Tyson who is the daughter of singers Neneh Cherry and Cameron McVey. All in all, Pisces Problems provides a good summer soundtrack and showcases Tyson's tranquil voice and wistful R&B sensibilities.