SEVEN ESSENTIAL RELEASES
Essential Releases, June 2, 2023
By Bandcamp Daily Staff · June 02, 2023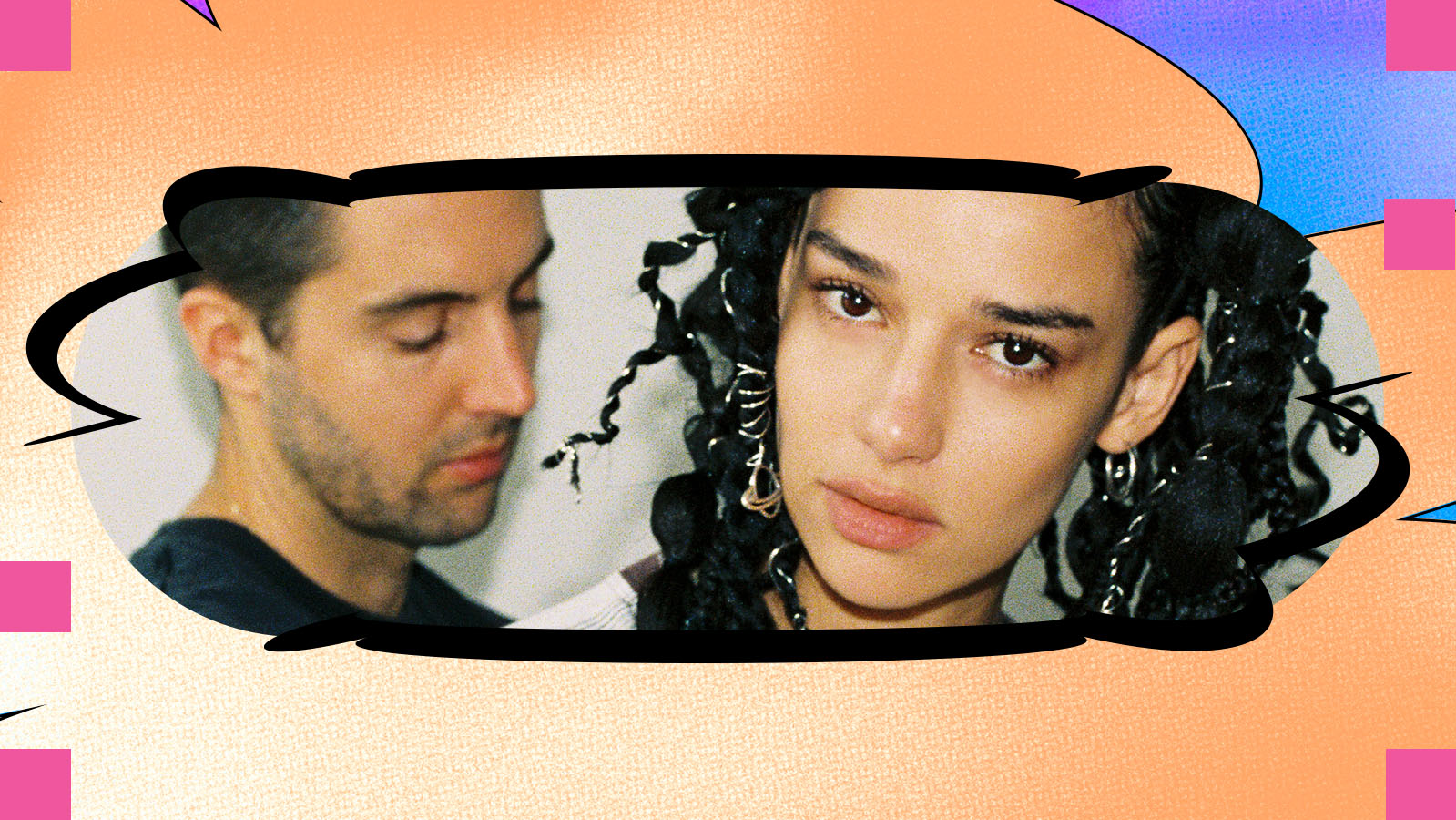 What the Bandcamp Daily editors are listening to right now.
Caroline Polachek, Kelela, Yaeji, Water From Your Eyes: 2023's been a fantastic year for off-kilter pop albums, both commercially and critically, and we're not even at the halfway point yet. Based on their debut album released this week, a.s.o. deserves a spot on that list. The Berlin-based duo, comprising singer-songwriter Alias Error (née Alia Seror-O'Neill) and producer Lewie Day, are one of those rare post-internet acts who leverage '90s and '00s nostalgia—primarily trip-hop, quiet-storm R&B, and dream pop— in the service of haunting moods and dynamic shifts, as opposed to the old, predictable throw-back fuzzy-wuzzies. Seror-O'Neil is an actress by trade (her filmography includes roles in Gods of Egypt and Thor: Ragnarok), which ostensibly explains the theatrical discipline keeping her impassioned, gothic flourishes in check on standouts like "Falling Under" and "My Baby's Got It Out For Me." Those stark, dramatic moments, rounded out by Day's fluid electro beats, render a.s.o.'s debut just risky enough to pull you out of your comfort zone without scaring you off entirely, which is exactly what good, weird pop is supposed to do. And so, the winners' circle grows wider.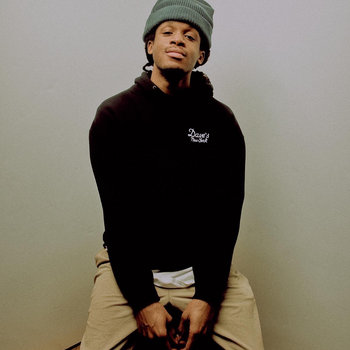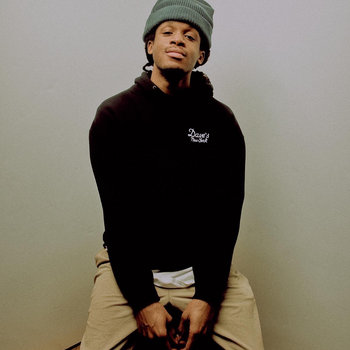 More Better brings to mind the classic Spike Lee film Mo'Better Blues, which follows the ups and downs of a jazz band. Like the film, the debut from the jazz-trained Berklee College grad hits on friendship and love with a decidedly more joyful journey that combines jazz, R&B, gospel, and rap. Cisco Swank has a long history of collaboration and his debut continues that tradition with features from Luke Titus, Morgan Guerin, and Yoshi T. The standout is the gorgeous "You," which features a dazzling trumpet by Ambrose Akinmusire. My other favorites include the indie pop "All the Same" and the largely instrumental "Reprise" featuring Luke Titus which ends in a beautiful confluence of horns, strings, and piano. What is most notable about More Better is Swank's ability to transition seamlessly between genres though jazz is the thread that binds More Better together.
One of the many highlights of The God's Honest Truth, the inspiring new record from Baltimore rapper Jamil Honesty, is a series of recorded conversations between Honesty and his producer for the project, Krazyfingas. In one of those, "Conversing 3," Honesty details the album's long, painful birth. "When we started off the project [two years ago], I was in a dark place," Honesty says, "and at first I was like, 'Should we just do the whole thing over again?'" It's a good thing he didn't—TGHT, which is both Honesty's strongest and most personal work to date, is better for its emotional peaks and valleys. His previous album, the scorching The Rufus Buck Project, was a potent evisceration of systemic racism and oppression, recorded in the wake of the murder of George Floyd. In a way, TGHT feels like its sequel: Once the ground has been razed, it's time to rebuild. The first half of TGHT is focused on community building, and Honesty delivers each bar with the measured cadence of a man who has seen a lot and learned a lot, and wants to pass on that wisdom to anyone sharp enough to listen. "It's all about the power that's been given to you," he raps on "Empower," "through the experiences that you've been living through/ each one, teach one, as long as you deliver truth." On "Pray," featuring a blistering verse from Ke Turner, Honesty focuses his theme of development inward, "trying to overthrow the older man." Throughout, Krazyfingaz provides a rich backdrop of gospel and soul that complements Honesty's clear-eyed rhymes. And the darkness he alluded to in "Conversing 3"—the material he considered junking—is ultimately what gives the record its humanity. "Stair of Echoes" is a deep dive into depression, and Honesty's willingness to explore it thoroughly adds a powerful wrinkle to the album's first half. In the end, the overarching message behind TGHT is that none of us are perfect; but that together, we can build each other up.
The debut LP from Filipina-American artist Kelady is a vibrant love letter to the diaspora she's a part of, and a vital demonstration right out of the gate of her musical agility. The title, BABAE, is Tagalog for "woman," and it is through overlapping, multigenerational, matrilineal lenses that the narratives thereon unfold. Gentle folk tunes performed on nylon-string guitar ("Anak, Child of My Heart") sit right alongside playfully saucy R&B ("Like Me," "Mango") and experimental hip-hop ("Barkada"). The heady "Clutch" is an album highlight that incorporates traditional instruments like kulintang gongs in thoroughly contemporary style; while the sound is obviously a bit different, I was reminded of the modern kulintang ensemble Pantayo, and spent some time wondering what a collaboration between Kelady and Pantayo might sound like. "Papaya (Remix)" is a spirited declaration of Kelady's love for her brown skin, impugning racist and colonial beauty standards; "Bato Sa Buhangin/Lovers Rock" joins the Sade classic to Filipino soft-rock band Cinderella's Tagalog hit to illuminate new aspects in both. The production throughout (by Kelady's close collaborator danyo, who also recorded the project) reveals subtleties and delightful details on repeated listenings. As well as being a bold introduction to Kelady's perspective and sound, BABAE is also a tribute to the richness of Filipino music throughout the years and a worthy addition to the canon of young artists from different global diasporas making forward-thinking music that draws deeply on their heritage.
Merch for this release:
Vinyl LP, Compact Disc (CD)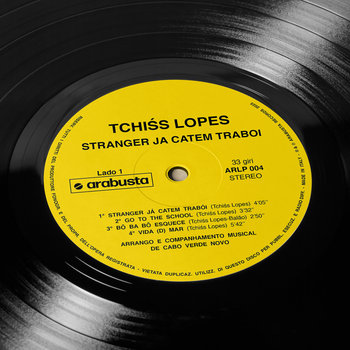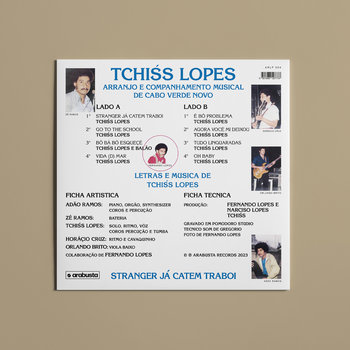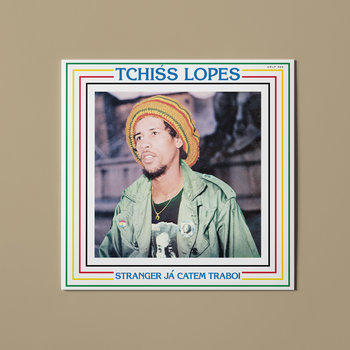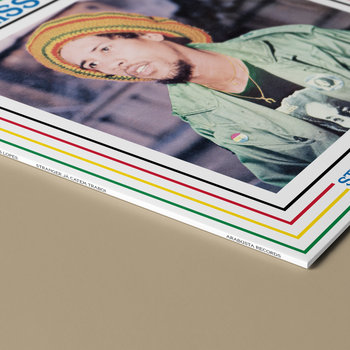 This 1982 debut album from Cape Verdean artist Tchiss Lopes (who I was first introduced to on the excellent Analog Africa compilation Space Echo, and then learned to love with his first Arabusta reissue, Já Bô Corre D'Mim) is an ecstatic blend of styles blended together expertly. Highlife guitars punctuate reggae rhythms; cosmic synths pop against whirling organs. One can hear the influence of Cabo-zouk on the loping ballad "Vida (D) Mar," the essentially autobiographical tale of Lopes's 11 months at sea traveling the world while working on a Greek cargo ship, and Brazilian pop on "Agora Vocé Mi Deixou." Born on the island of São Vicente, he played soccer (and music) until emigrating to Europe in 1980 in his early 20s; in Rome, his musical career took off, playing with fellow Cape Verdean expats. Stranger Já Catem Traboi finds Lopes searching for his voice and finding it in narrative experiences akin to his own at the time—tales of displaced wanderers, lost loves, and tragic circumstances. A tender melancholy undergirds even the liveliest party tunes here (the title track is a great example) but that also works on the flip; a sense of hope and the desire to not just go on surviving but go on living pervades the darkest, most melodramatic moments as well. When are we getting the Tchiss Lopes biopic? It seems well overdue.
The fact that the spellbinding new record from Sydney group Watchglass made its way to me via Bandcamp's artist submission form amplifies by exponents the sense of mystery surrounding this already gorgeously mysterious album. A little digging reveals that the album was born of fracture: the two primary members of Watchglass, Gina Graham and Mark Vee, had fallen out after making music together for five years, when the former resolved to mend fences and insisted the latter send her new material to write to. The result is music that's equal parts melodic and hypnotic—a little bit Cocteau Twins, a little bit Moon Pix-era Cat Power, all of it wreathed in soft echo and fluttering like a benevolent ghost in the distance. Vee constructs hushed arrangements from gossamer-like guitars, glowing synths, and barely-there percussion—"Every Conversation," with its start-stop melodic figure and shuffling drums, feels especially supernatural—while Graham delivers image-heavy verses that seem almost free-associated in real-time. The album plays out like one long, slightly spooky fairy tale—on "The Rollercoaster," Graham sings with the confidence of someone who knows a life-changing secret she has no intention of sharing with you—and moments of it capture the classic era of 4AD so marvelously you wish Vaughan Oliver were still alive to provide the cover art. A magic spell drifting in from lands unknown, Every Conversation in June is a quiet marvel.