SEVEN ESSENTIAL RELEASES
Essential Releases: Proto-Punk, Jazz, Experimental and More
By Bandcamp Daily Staff · June 19, 2020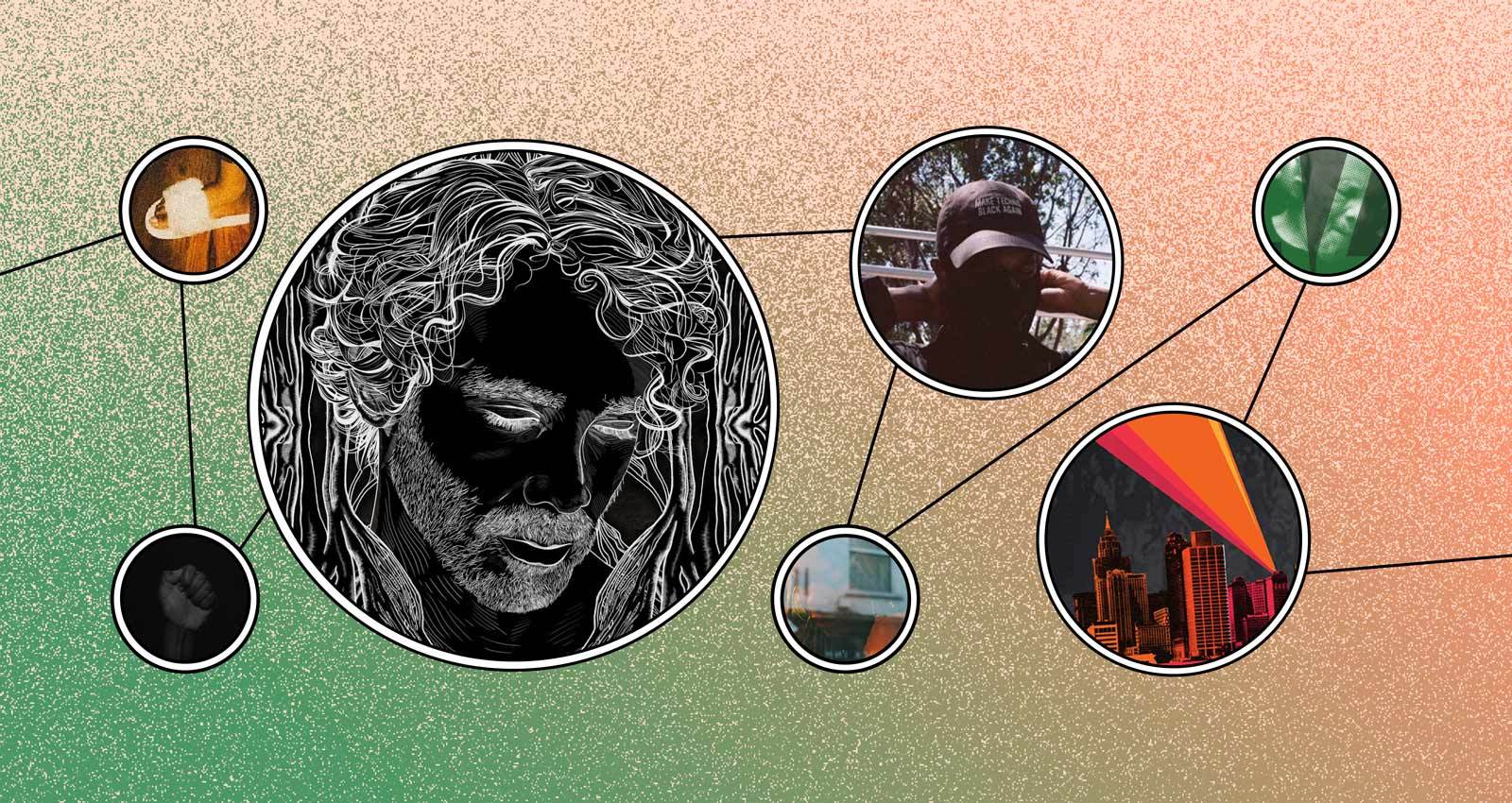 Welcome to Essential Releases, our weekly roundup of the best music on Bandcamp. This column began as a way to recommend crucial new albums. However, until further notice, we'll be using it to spotlight the records that are resonating with us right now, regardless of when they were released.
Roy Ayers, Adrian Younge and Ali Shaheed Muhammad
Roy Ayers JID002
Merch for this release:
Compact Disc (CD), , Poster/Print, Vinyl LP
Vibraphonist Roy Ayers has a distinctive sound: an easygoing blend of Afrocentric funk, jazz and soul tailor-made for speakeasy bars and Blaxploitation films. He scored Coffy, the Jack Hill-directed movie starring Pam Grier, and his 1972 track, "We Live In Brooklyn, Baby," became an anthem for some natives of the borough. Ayers's music radiates cool, and on JiD002 (short for Jazz is Dead 2), his new album with producers Adrian Younge and Ali Shaheed Muhammad, it's more of the same. With its sauntering pace and sunlit aura, "Synchronize Vibration" feels like an updated version of "Everybody Loves The Sunshine," Ayers's hit song from 1976. "Shadows of The East" joins the trio's respective sounds, mixing Ayers's Sunday cookout vibe with Younge and Muhammad's neo-soul-meets-Harlem Renaissance aesthetic. Despite its 27-minute runtime, JiD002 is an efficient album that encompasses the varied aspects of Ayers's storied career. It's a fresh chapter for a legend who's already done so much.
Brooklyn singer Yaya Bey's latest album, Madison Tapes, is an intimate and heartfelt R&B album. Bey's approach to Madison Tapes is akin to diary excerpts—the songs and interludes are mostly musical streams of consciousness about love, transitions, and disappointment. Bey has a background in poetry, so it makes sense that her songs are short but weighty. The opener, "side A/juu rant" has a hazy, sampled beat that makes Bey's braggadocio lyrics shine. Another standout is "sorry i unfollowed you," where Bey recounts a past relationship over neo-soul looped horns. Bey sings, "I've been spending my life on a paycheck. Love is luxury but it don't pay the rent," on the darker "i got a promotion and i still miss you." On the final track, "fairy joint text thread," Bey sings as another woman says, "We're always learning to be better at love, and quite possibly, that's what we're here for." In all, Madison Tapes is Bey's offering up an honest and public look at her own restlessness. She doesn't have all the answers but she's willing to think aloud about the tough questions about life and love with her audience.
Merch for this release:
Compact Disc (CD), Vinyl LP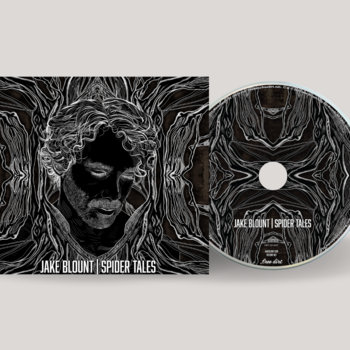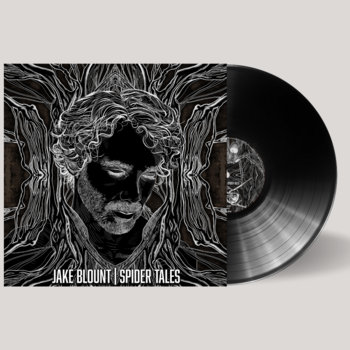 Just as the rich cultural history of Appalachia is often flattened into a stand-in for white poverty, the diverse roots of Appalachian folk and old-time music have historically been similarly obscured by the chroniclers who failed to credit the Black and indigenous originators of these mountain songs of hardship that have become inextricably woven into the fabric of American music (this country's most important and perhaps only significant cultural contribution to the world, in my opinion.) Banjoist, fiddler and American music scholar Jake Blount beautifully deconstructs this fallacy with equal parts of stunning musicianship and deeply considered scholarship on the haunting Spider Tales, a record that takes its name from the trickster god Anansi of West African folklore and its tracklisting from Blount's research into history of Black Appalachian folk. Accompanied by a backing band composed of mostly queer musicians, Blount leads the listener through a mix of instrumentals and songs that exemplify the many strains of roots music curling through popular music, from country and bluegrass to gospel and the blues, and serve as a testament to the resistance and resilience of the people who first sang them. A highlight is a spine-chilling cover of Lead Belly's "Where Did You Sleep Last Night" which is transformed in Blount's hands from an ode to an untrue lover to a remembrance of all those who became invisible to the world, a feat that Spider Tales similarly achieves in its re-centering of the marginalized within the the grand canon of American music.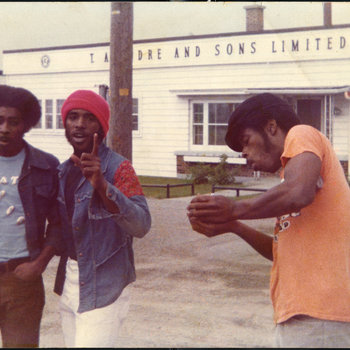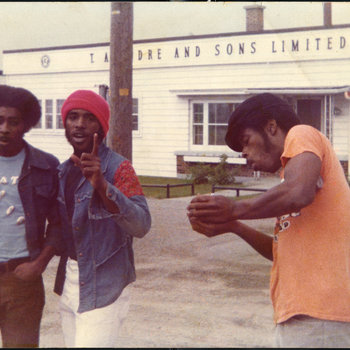 Merch for this release:
Compact Disc (CD), Cassette, Vinyl LP
Detroit power trio Death are, without a doubt, the greatest unsung American heroes of American punk. Over the course of their initial run in the mid-1970's, brothers David, Bobby, and Dannis Hackney evolved almost instantaneously from a taut R&B outfit to a turbo-charged hard rock group in the same spirit of locals like the Stooges and MC5—only their jams kicked out even harder, with start-stop strong structures and choruses for miles. So infectiously riotous was Death's sound, Clive Davis reportedly showed interest in the trio (the only caveat was that they change their name, a demand the group turned down). Their dues finally came in 2009 with the arrival of …For the Whole World to See, a lost 1974 demo unearthed in the brothers' parents' home and subsequently reissued by Drag City. Jack White rightly described songs like "Politicians in My Eyes" to the New York Times as "ahead of punk, and ahead of [its] time:" high-strung, high-velocity rock buoyed by airtight musicianship and possessed by a defiant spirit; hardcore from an era before hardcore. No wonder their 12"s have fetched prices as high as $800 in the past—to listen to …For the Whole World to See is to hear heavy music's history hammered out in real time, from three of the most talented people to ever play it.
Merch for this release:
Vinyl LP, Compact Disc (CD)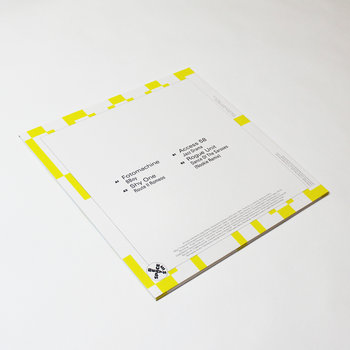 There are a few key takeaways from DJ Mag's sprawling and utterly absorbing cover story on celebrated Rinse FM DJ Josey Rebelle. The first is that dance music is practically part of her DNA: the piece, by Chal Ravens, details Rebelle's misadventures trying to sneak into raves at age 13, writing disappointed letters to pirate radio stations when she couldn't get into gigs, and applying for enrollment to the London School of Economics with a 10,000-word essay on acid house. The second is that she doesn't like the spotlight; she DJs to call attention not to herself, but to the music she's playing. Both of those characteristics come through on her invigorating mix for Beats in Space; clocking in at close to two hours but passing by in what feels like two minutes, the album contains selections only a true record nerd would know to pick—Tenesha the Wordsmith, Loraine James, Hieroglyphic Being, and Nubian Mindz all make appearances—and combines them so seamlessly the transitions feel deeply intuitive. As a result, the mix is never intrusive—there's no left-field track dropped in purely to show off the DJ's prowess; everything is of a piece. Also, before I get too wonky here: it is fun as hell to listen to. The crab-walking synths in Hieroglyphic Being's "Bird Songs 4 Amelie" are the perfect tee-up for the arrhythmic bass in Uschi Classen's "Only In Your Eyes," which follows. Rum & Black's "Zombies At Dawn" goes off like an atom bomb in the middle of the mix, its ruthless volley of bass the perfect prelude to "Glitch Bitch" by Loraine James. Josey in Space is a story only Rebelle could tell, a pulse-quickening journey through dance music genres that gains speed the longer it goes on.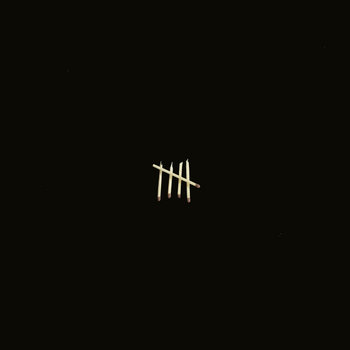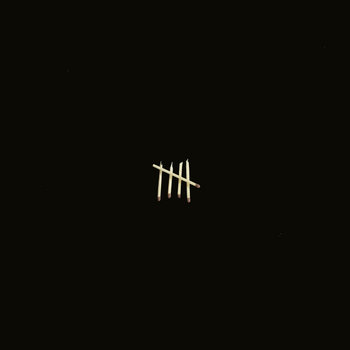 Merch for this release:
2 x Vinyl LP, Compact Disc (CD)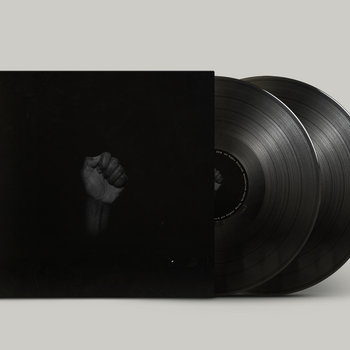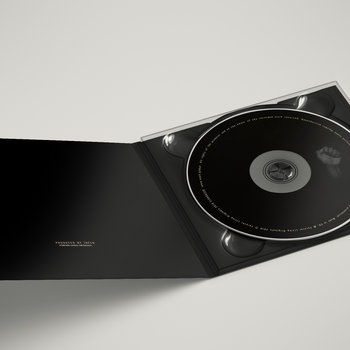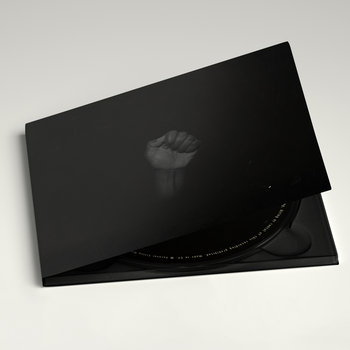 When the UK group Sault materialized out of thin air last year with two back-to-back bangers—albums so good we named them both the #2 albums of 2019—they had partying on their minds. Their songs—a buoyant mix of '80s Danceteria NYC, reggae, and soul—had one primary aim, and that aim was moving bodies. On the new UNTITLED (Black is), their mood is more reflective. The music is still a fusion of genres and eras—loosely speaking, this one is Baduizm by way of Return of the Giant Slits—but the lyrics reflect the current moment: "Take off your badge," a vocalist sings in "Wildfires" (the group's members choose to remain anonymous), "We all know it was murder." But for as searing as songs like the dub-gospel of "Sorry Ain't Enough" and roaring, Fela Kuti-channeling "Bow" (which features a show-stopping guest appearance by Michael Kiwanuka) can be, the aim of UNTITLED is to uplift, and to instill joy. Stirring, heartfelt, inspirational spoken-word passages are threaded between every song, and the words focus not on pain, but on beauty and strength. "We all know that Black is beautiful," says a voice on the title track, "Black is love, Black is God." The songs paint stark portraits, but the interstitials follow quickly to offer hope. I would be remiss if I didn't acknowledge that I am not the intended audience for those passages; but the way they work in the context of the album is like a salve. UNTITLED feels like a mammoth achievement—the moment Sault goes from Dance to the Music to There's a Riot Goin' On. Songs like the synth-drenched "Eternal Life" and the creeping funk track "Monsters" take the essential elements of the band's first two records—rubbery bass, sharp organ stabs, clattering rhythms—and render them in bold type. At the halfway point comes "Generations," which feels like a summary of all that comes before and after: "We have walked the walk many years. We have walked in silence. People have died," says Laurette Josiah, who runs the UK arts program Amberleigh. "We have talked the talk. Nobody listened. Nobody cared. This generation cares." May those words be true, and may change—overdue now by decades—come quickly.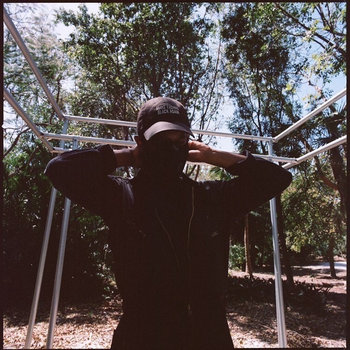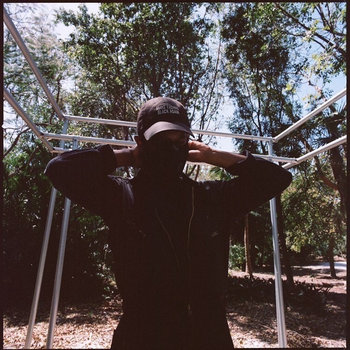 Merch for this release:
2 x Vinyl LP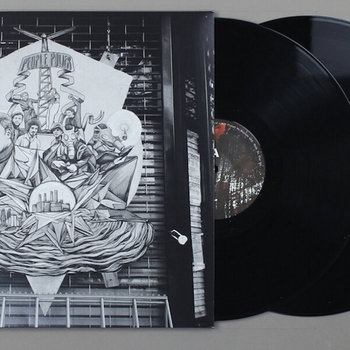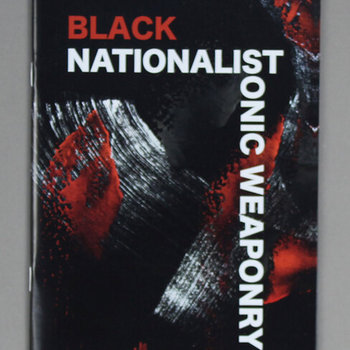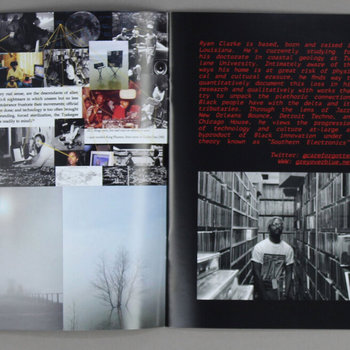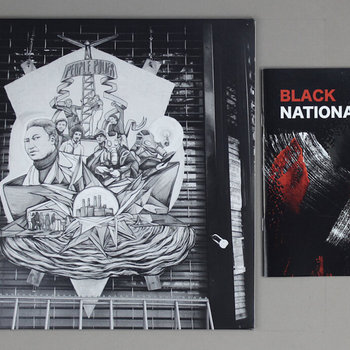 DeForrest Brown Jr. is as tremendous a writer and theorist as he is a producer (he's currently at work on a history of America as told through Black labor, including the development of techno). A zine accompanies his latest release, Black Nationalist Sonic Weaponry, and it explores the album's context. There's an introduction by Gamall Awad, about a particular photograph of poet, activist, and critic Amiri Baraka; some of Baraka's own writing theorizing a Black musical politic; essays from artists like Ryan Clarke and Alexandra Mason; and of course a piece from Brown himself on how Detroit's industrialized exploitation of Black labor laid the groundwork for techno's birth. It also includes the stunning poem/spoken word piece "Amerikkka's Bay," by Maia Sanaa, which opens the album. Sanaa's words are undergirded by Brown's minimal rhythms, which have the hydraulic hiss of pistons firing but clearly channel that industrial nature towards intensely emotional, embodied ends. I will not describe it as "powerful" because to describe art that opens up Black pain as such feels insulting to me, but it is incredibly, incredibly moving and beautifully written, and as an opener, an undeniable statement of purpose.
AceMo features on the spacious, enervating "Techno is a Liberation Technology," and DJ/sound artist Syanide, who also contributes a poem to the zine, brings a sense of haunting ambience to "Of Our Spiritual Striving." Free jazz influences percolate throughout, whether via instrumentation or general approach. While not begun directly as a response to George Floyd's death and the ensuing protests—Brown started work on this project in February, and the history leading to those protests is hundreds of years old—certain aspects definitely feel like they've been drawn into greater focus in present-day light. "Amerikkka's Bay," of course; the crackling police scanner overlaying "Black Industrial Complex…;" sampled news broadcasts about the "white outside agitator" narrative throughout "African American Disillusionment…;" and so forth. I've gone on so long here because Black Nationalist Sonic Weaponry is such a thoughtfully crafted and theorized piece of work, and because it demands proper framing. Now that I've done so, just go listen already. If you don't, you'll be missing out on one of the most brilliant American artists and political thinkers in recent memory.