SEVEN ESSENTIAL RELEASES
Essential Releases, June 17, 2022
By Bandcamp Daily Staff · June 17, 2022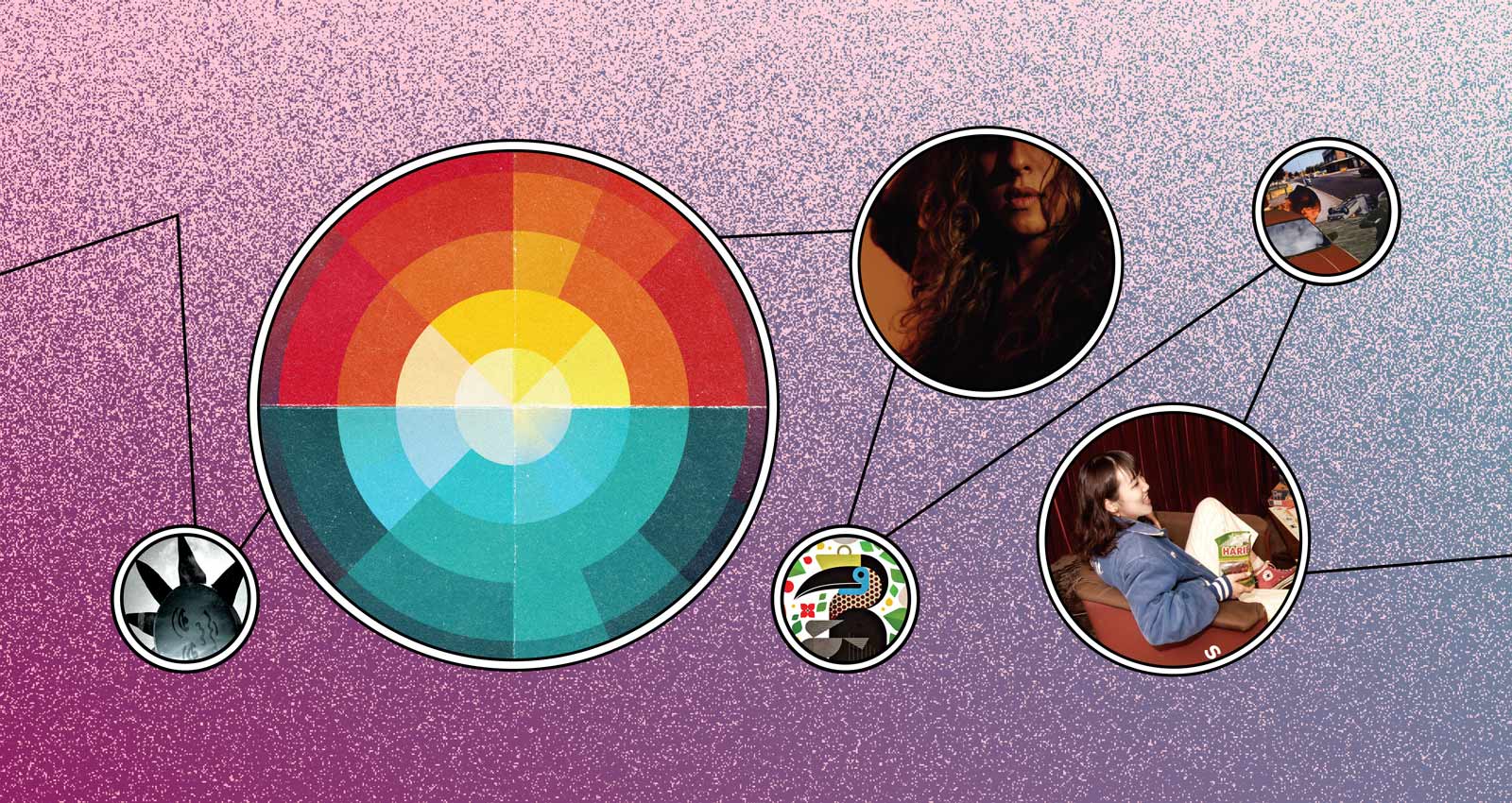 Welcome to Essential Releases, our weekly roundup of the albums that we can't stop playing, and that we think you need to hear.
Barbie Bertisch
Prelude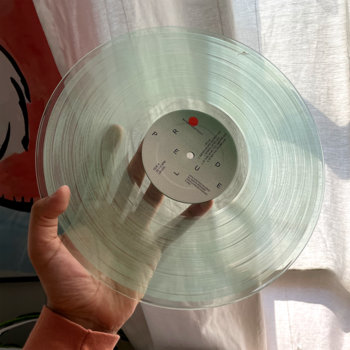 .
00:10 / 00:58
Merch for this release:
Vinyl LP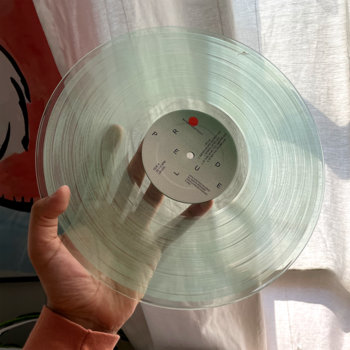 If, like me, you only know Barbie Bertisch as the co-founder of the fantastic Brooklyn dance label Love Injection, your first pass through Prelude may take you by surprise. Rather than quickening the pulse, the album drifts by like a dream—hazy layers of synth moving slowly, like fog across the surface of the ocean. It's no wonder one of the album's earliest champions was the legendary Anna Domino—there are moments on Prelude that recall the same mysterious synth compositions she was making for the Belgian label Les Disques du Crépuscule in the mid '80s. Assembled chiefly during Covid lockdown, when Bertisch had the opportunity to comb through her vast archives, Prelude is an album you can't turn away from, a hypnotic collection of hushed electropop that casts its spell slowly but powerfully. On "After the Storm," misty chords are topped by a three-note synth pattern that sounds like someone slowly striking the sides of a triangle. When the rhythm finally enters 90 seconds in, it's just a quiet bass pulse, nudging the rest of the song along like an old shepherd gently prodding a young lamb. Bertisch deploys her voice as another instrument throughout the album, exhaling a breathy wordless melody in "Woman of Contrasts," drifting along like a ghost in the back of "Spirits Lifted," popping to the fore to offer a phrase or two before disappearing again. Every second of the album is mesmerizing—the kind of music that pulls you back to it again and again so you can bask in its warmth and comfort, and an album I feel confident declaring one of the year's best.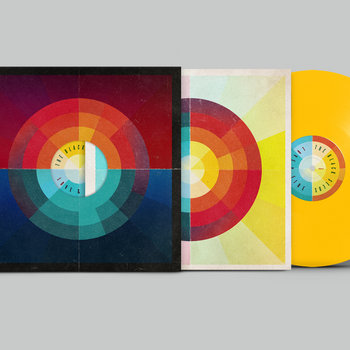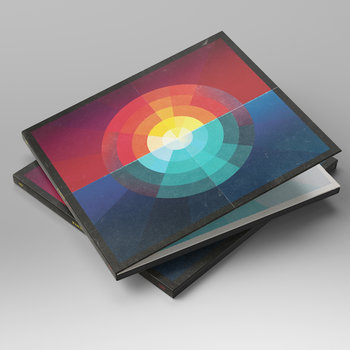 .
00:10 / 00:58
Merch for this release:
Vinyl LP, Compact Disc (CD)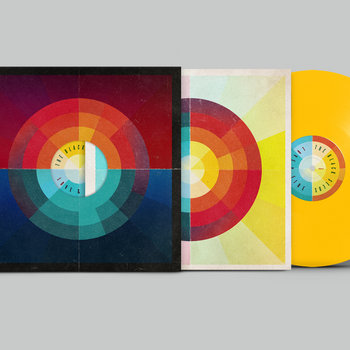 Jamaica and New Zealand are located nearly 8,000 miles apart, but the cultural link between the two countries runs deeper than you might expect. Beginning in the late '70s, reggae exploded in popularity across the latter's shores, thanks largely to genre's patron saint Bob Marley, who performed a historic concert in Auckland in 1979. The hype has died out somewhat since then, but the reggae scene's still kicking, driven by impassioned groups like Wellington's The Black Seeds, who've been cranking out feel-good jams since the late '90s. (A bit of trivia: their song "One By One" soundtracked an, ahem, "cooking scene" on "Breaking Bad.") The band's latest record, Love & Fire, is a polished, confident effort that affirms their status as the South Pacific's premier modern roots reggae outfit, showcasing frontman Barnaby Weir's honeyed vocal melodies alongside warm, scratchy guitars and perky dub riddims. It's a testament not only to the Black Seeds' enduring strengths, but reggae's global influence—the latest product of an unlikely creative wellspring that deserves more attention.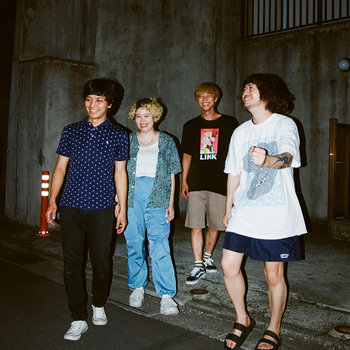 .
00:10 / 00:58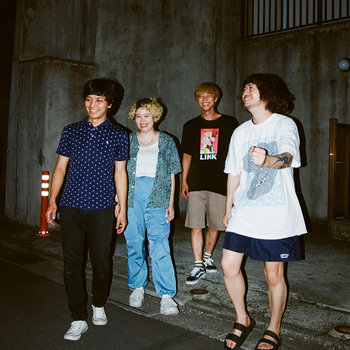 If you, like me, are dead tired of low-effort guitar pop that either drags along like a tired toddler on a sugar crash or a boring angsty teenager being boring and angsty, the latest from Tokyo popkids Hazy Sour Cherry is the opposite of all that. Strange World is a record as tartly delightful as the band's name, full of energy and vinegar and tons of surf-inflected guitar heroics that blast their songs from planet Earth to Planet Claire. From the sticky bubblegum pop pop pop of the title track to the it's-a-post-punk-world-after-all of "Hot Dub Summer Night," (plus lyrics in both Japanese and English throughout) the Cherries sound like they're having tons and tons of fun, which doesn't seem like it should be a lot to ask from rock bands these days, but somehow is. Oh, and underneath the cutie pie exterior, this band can really play, which also doesn't seem like it should be a lot to ask but et cetera, et cetera, ad infinitum.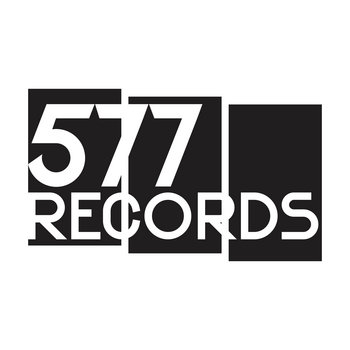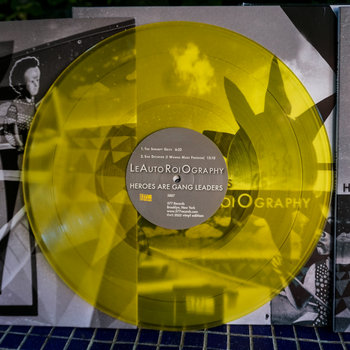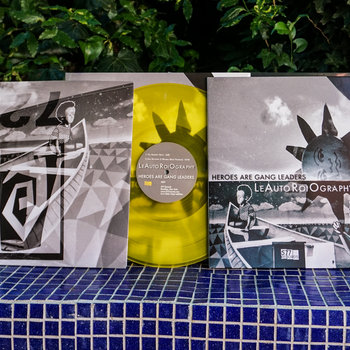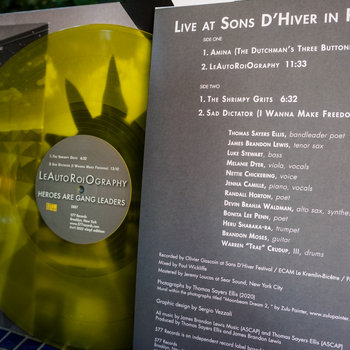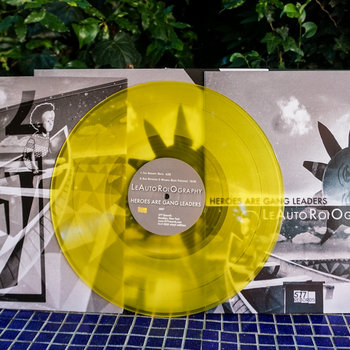 .
00:10 / 00:58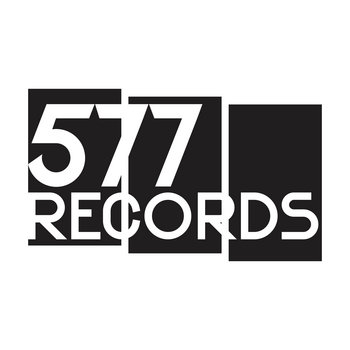 Merch for this release:
Vinyl LP, Compact Disc (CD)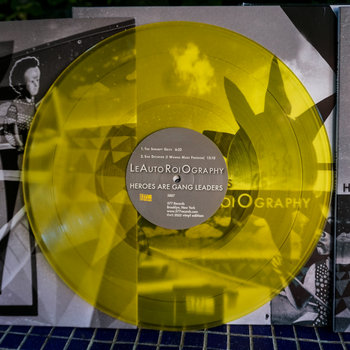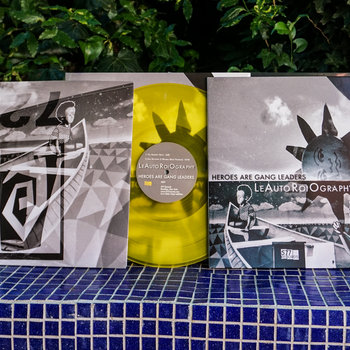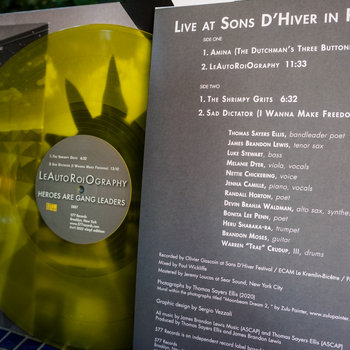 Jazz ensemble Heroes Are Gang Leaders was brought together in 2014 shortly after the death of writer (and co-founder of the Black Arts Movement) Amiri Baraka. Baraka was a militant Black nationalist in the '60s and '70s, later embracing Marxism, and produced work in poetry, music criticism, drama, fiction, and beyond. (Though some of his earlier work includes some reactionary bigotry, including anti-Semitism, this is something he reconsidered and repudiated publicly.) In addition to this wide body of revolutionary work across literature, he's also credited with breaking down some significant doors for Black people in the publishing world. LeAutoRoiOgraphy is, of course, named for Baraka's earliest pen name, LeRoi Jones (he was born Everett Leroy Jones). This stirring collection of pieces was performed in Paris in 2019; the core duo of bandleader/poet Thomas Sayers Ellis and saxophonist James Brandon Lewis is of course here, as well as bassist Luke Stewart (of Irreversible Entanglements), violist Melanie Dyer, and a host of others—poets, singers, musicians—performing originals alongside Baraka's work. The music is fiery and vital, free jazz that seems less a setting for spoken word than a fluid translation of those words into music right alongside. There are tender moments too, as on the title track, built around a gorgeous piano vamp and soulful vocal; while Baraka's work was fiercely political, it was also very personal, and at its best turned a thoughtful eye to the interactions of everyday Black people with one another as well as with systems of oppression. There is room for somberness and grief, as on  "Mista Sippy." But there's also room for joy; one can hear across the album how much fun the group is having in playing with one another and reinterpreting these texts. (Every resistance movement must be able to find those moments because it wouldn't be sustainable otherwise.) A lovely and vibrant work any time of the year, but especially poignant on Juneteenth.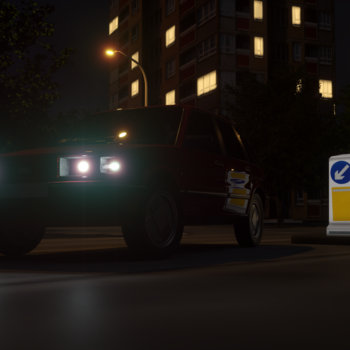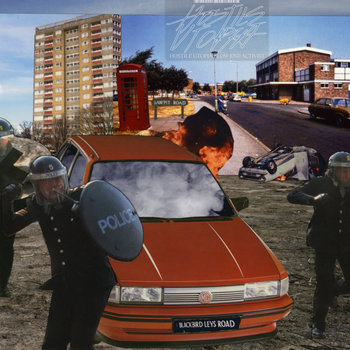 .
00:10 / 00:58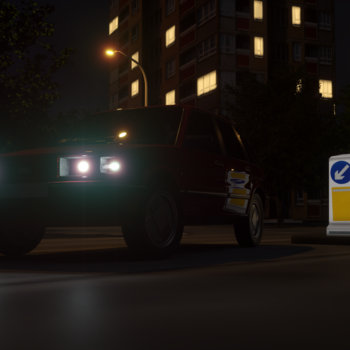 Merch for this release:
2 x Vinyl LP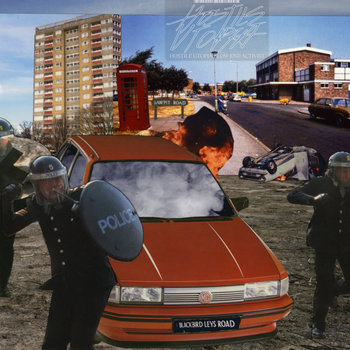 Hostile Utopia, the latest effort from the UK producer Low End Activist, feels less like an album and more like a travelogue. Inspired by his youth growing up in the Blackbird Leys housing estate, Hostile Utopia pulls together a gripping array of electronic music variants to make a record that hits hard and hits often. That, in fact, is Utopia's defining quality: its physicality. From the kind of serrated hardcore synth music that Atari Teenage Riot used to make to forceful grime and brass-knuckled garage, every second of Utopia practically shakes you to life. On "Mercenary," Mez spits a breathless verse over warped electronics and a hiccupping rhythm, while "Exotic Possibilities" is breathless chase-scene music, a queasy bass tone expanding to swallow shuffling drums as a brutally distorted vocal crackles above. "DFRNT STYLE" turns dub inside out; Killa P gifts the track with an acrobatic dancehall vocal, beneath which Low End Activist pumps a groaning bassline and all manner of eerie crackles and shrieks. It is a beautifully bracing listen, the kind of album that never stops moving. From the techno-industrial clatter of the title track to the eerie synth-goth of chilling closer "Wild Roses," Hostile Utopia is a runaway train taking you on a white-knuckle thrill ride.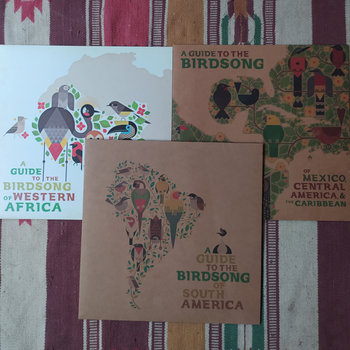 .
00:10 / 00:58
Merch for this release:
Vinyl LP, Compact Disc (CD), Vinyl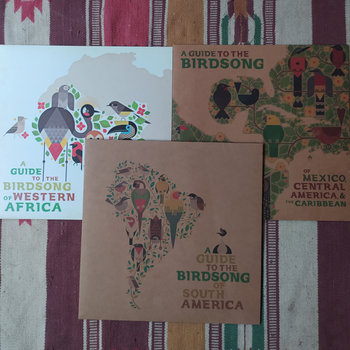 Do you like electronic music? Do you want to help save endangered birds? Then have I got the compilation series for you. Launched in 2015 by DJ and producer Robin Perkins (aka El Búho ("The Owl," in Spanish), the Birdsong project is a global, environmental call-to-action that challenges artists from a given region (South America, Mexico, Central America, the Caribbean) to build original music around samples of songs from the endangered avians native to that region, with the ultimate goal of raising money and awareness for our feathered friends' plight. To that end, all proceeds from the project benefit animal and habitat conservation organizations; the current total sits at $50,000, a huge win for bird nerds all around the world. The third entry, A Guide to the Birdsong of Western Africa, may be its most vibrant yet, with 10 musicians, including Malian guitarist Vieux Farka Touré, Senegalese band Wau Wau Collectif, and Nigerian producer Sensei Lo, bringing us up close and personal with rare birds of paradise like the black crowned crane, the yellow-casqued hornbill, and the Timneh parrot. As always, all net proceeds will go to three West African non-profits fighting to save the very same birds we hear on the record. It's time to tune in, turn it up, and save the birds. Who's with me?