SEVEN ESSENTIAL RELEASES
Essential Releases: Psych-Folk, Dark Post-Punk, Spanish Ambient and More
By Bandcamp Daily Staff · June 11, 2021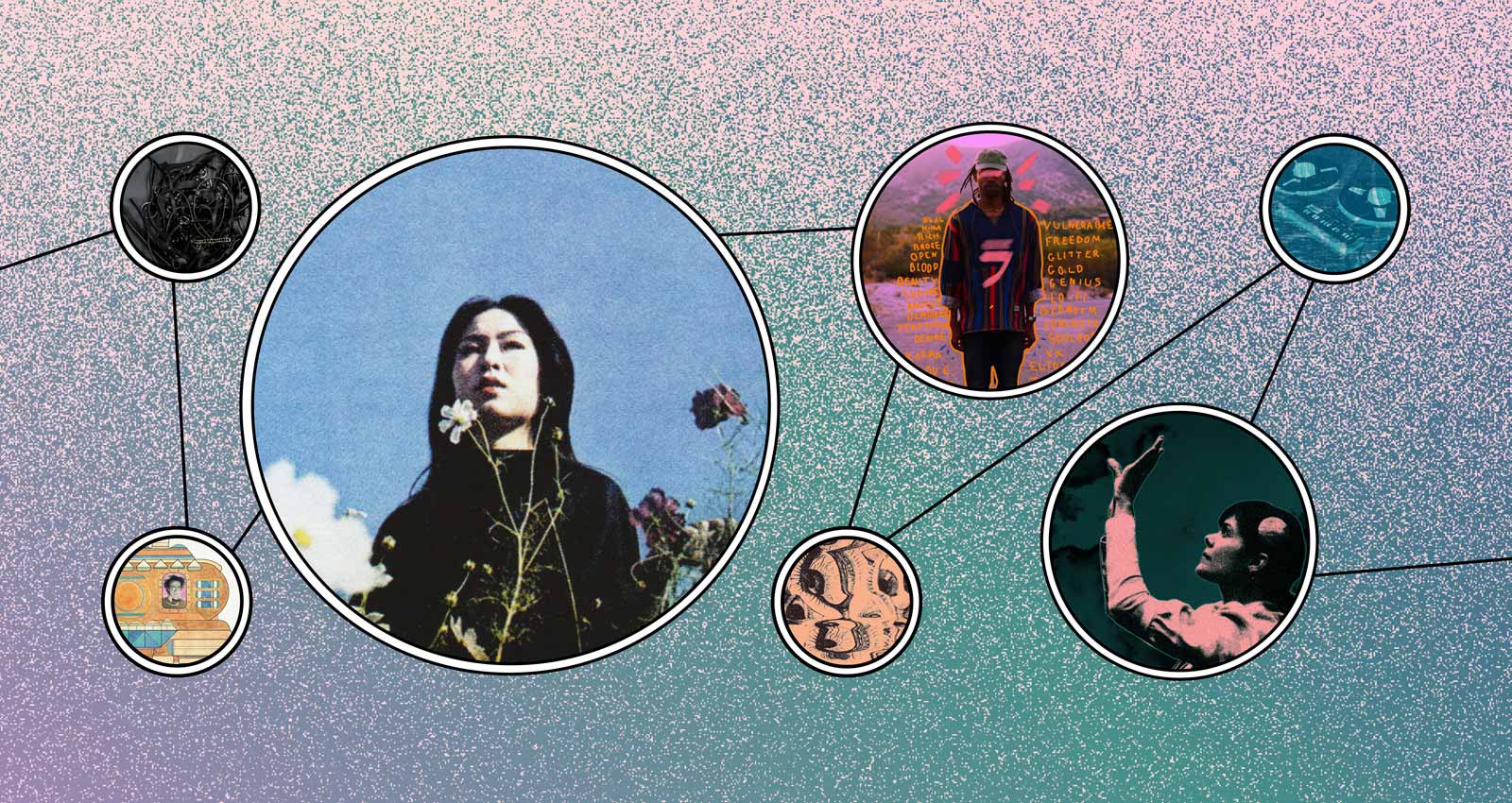 Welcome to Essential Releases, our weekly roundup of the albums that we can't stop playing, and that we think you need to hear.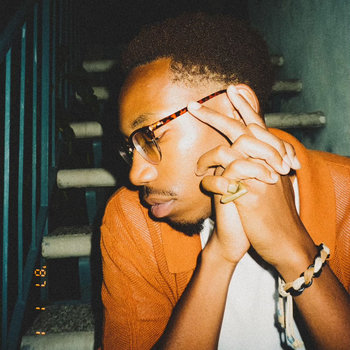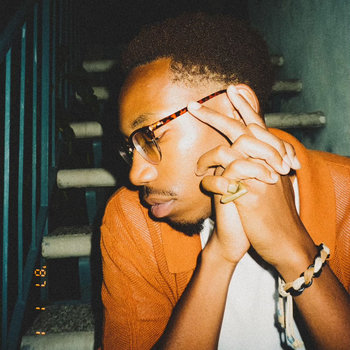 Elton Aura exudes warmth on his 2018 debut Elevated. The Chicago-based vocalist and rapper has worked with the likes of Luke Titus and opened for Noname on her Room 25 tour in 2019. The album kicks off with the anthemic "Rewind" where Aura raps about his work ethic over a lo-fi soul beat. My other favorite is the catchy "Callin'' where over a disjointed and woozy R&B beat Aura relays: "Everyone I don't want keeps callin' me, but I ain't out here trustin' these bodies. So, if it ain't my baby that's callin' me, then, I ain't got no time for nobody." On "Callin'" Aura plays around with vocal effects which add an experimental and fun flavor to his work. Aura's penchant for experimentation also plays out on "Thankful // Heatwave" the two-for-one track that starts with the upbeat "Thankful" before transitioning into the slow-downed "Heatwave". Elevated is a good introduction to an artist who isn't afraid to add a bit of flair to his work.
Over the course of her 15-year career, Natasha Khan has perfected the art of balancing earthly subject matter with mystical music. She writes about death, heartbreak, new love, and lost wishes, surrounding all of those concerns with billowing, pastel-colored keys that evoke far-off fantasy lands and strange mythic rituals. On Livestream at Home. Los Angeles, 2021—which is exactly what the title says it is—she strips back the instrumentation on songs from across her catalog, but that sense of the unknowable remains wonderfully intact. "Kids in the Dark"—a big, thumping synthpop ballad in its original incarnation—here becomes a hushes piano ballad, highlighting the fragility at the song's core. The haunting thrum of "What's a Girl to Do" from her debut here is replaced by quiet, skeletal arpeggios, and "Close Encounters," from 2016's The Bride, leaves acres of empty space for Khan's voice to drift through. Early in the record, Khan takes a spin through The Carpenters' "We've Only Just Begun," bringing out a vulnerability the original lacked. Because of the prominence of piano throughout, the record this calls to mind most is PJ Harvey's underrated White Chalk—just a voice and an instrument, alone in an empty room, quietly sharing secrets.
Kim Jung Mi (with Shin Joong Hyun)
Now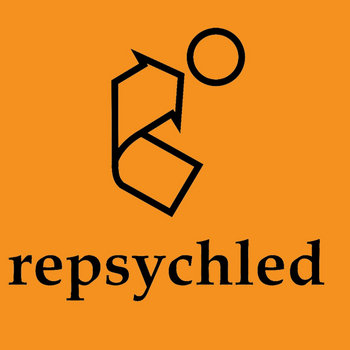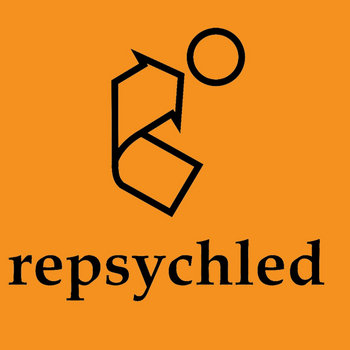 The South Korea of the 1970s was a nation under the stranglehold of a military dictatorship led by the office of President Park Chung-hee—an authoritarian ruler who rounded up political dissidents and artists alike to be fined and imprisoned during his reign. Not that the sunny, meandering psychedelic folk-pop of Kim Jung Mi's Now lets on to any of that. Across ten sublime tracks, the young Kim sings of running through fields of flowers, basking in the warmth of the sun, and floating through white clouds carried by a spring breeze. While not much is known about the record's enigmatic singer, its guitarist, songwriter, and producer, Shin Joong Hyun, is accredited as Korea's "Godfather of Rock." Shin's opus, "Beautiful Rivers and Mountains," which appears on Now as an abridged arrangement, was originally composed for a commission from President Park who requested a song to be written in praise of his leadership. The psychedelic ode to Korea's natural beauty ("We were, we were born on this ground/ We will live here beautiful and proud") proved too controversial: the Korean military confiscated Shin's guitars and shaved his long hair. A few years later he would be arrested, imprisoned, and tortured. Perhaps there's no greater act of rebellion than pursuing the sublime in the face of oppression; Now is a testament to that.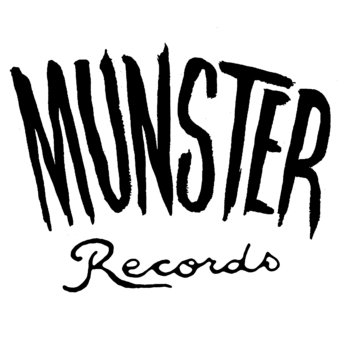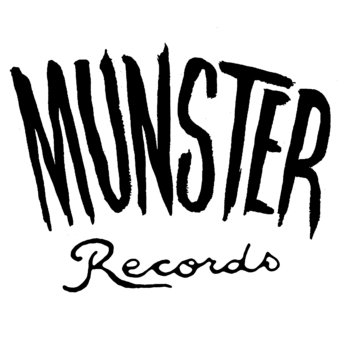 Merch for this release:
Vinyl LP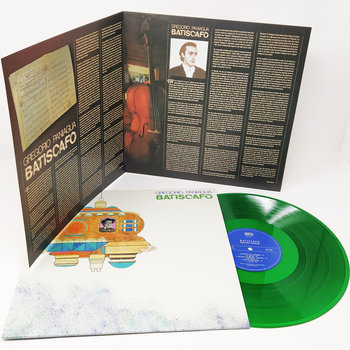 With its playful pairing of medieval musical modalities with then-newfangled synthesized instrumentation, Gregorio Paniagua's 1980 opus of Spanish avant-garde music Batiscafo is a delightful record that would be equally appealing to a class of imaginative kindergartners as it would to a bunch of insufferable music snobs who also enjoy the odd game of Dungeons & Dragons now and then. Paniagua was a classical music scholar whose attempt to bring his love of ancient melodies into the present day resulted in an album that feels timeless, its whimsical instrumentals presaging the popularity of video game soundtracks and certain strains of dungeon synth by decades. If you've spent any time in 2021 jamming Tele Novella's Merlynn Belle or the reissue of Mary Timony's Mountains, you'll find a lot to love in Batiscafo. PS. All credit for my discovery of this lovely, quirky record must go to Phil E. Bloomfield, who included it in his piece on the hidden legacy of Spanish experimental music in the 1980s that was published on Bandcamp Daily this week. The article is well worth your time, not only for the great music but also for the amazing firsthand stories from Spanish musicians who were doing all sorts of cool, inventive things on the outskirts of pop and punk just as their country emerged from a dictatorship.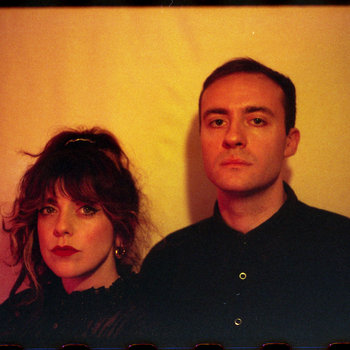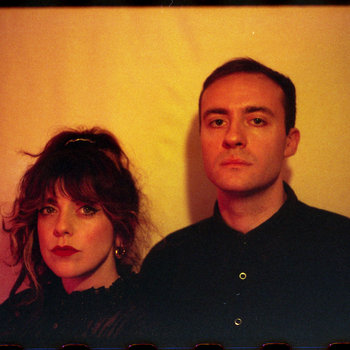 Merch for this release:
Vinyl LP, Cassette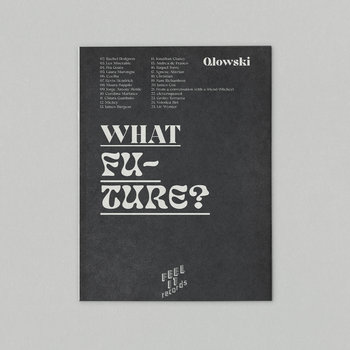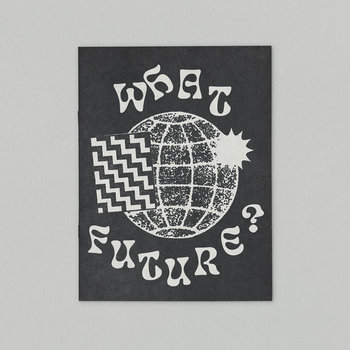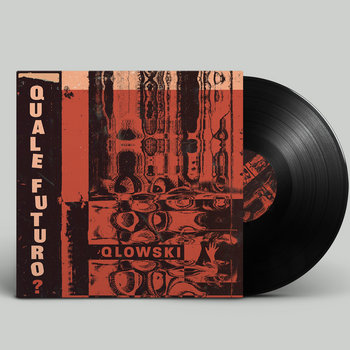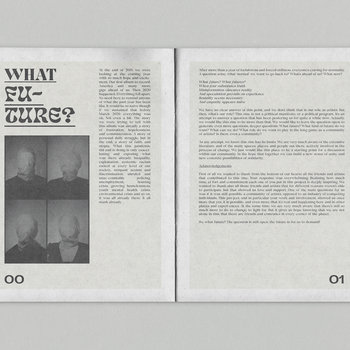 Qlowski were actually one of the first bands I wrote about for Bandcamp, during the very first days of the Daily. Their sound, flirting with both the light (twee/psych-pop) and dark (goth/death rock) ends of the rock underground, was immediately appealing to me; it also balanced the brusque, rawer-edged efficiency of a lot of the punk that I love with a keen melodic sensibility. Quale Futuro? ("What Future?") is the London duo's first LP, and over a series of EPs in the intervening years they've really leaned into their clear strengths. From the impressionistic noise of opener "Ikea Youth Pt. 2" to the emotionally direct frustration with aspects of gender on the poppy "A Woman," from the urgent leftist sloganeering of the propulsive "Lentil Soup" to the clear influences of New Zealand favorites like The Clean and The Chills on the charming "To Be True," Qlowski are still able to straddle enormous terrain without sounding strained or scattered; indeed, the fusion sounds almost effortless at this point. My favorite track is probably "The Wanderer," which boils all of the above styles into a furious mix that builds from nimble, lean post-punk to desperate chaos in a manner so natural it's breathtaking. (While they aren't sound-alikes by any means, I am reminded of the inventiveness of Total Control at their peak.) Why more people aren't going absolutely nuts over this band is beyond me, quite honestly. Viva Qlowski.
Merch for this release:
Vinyl LP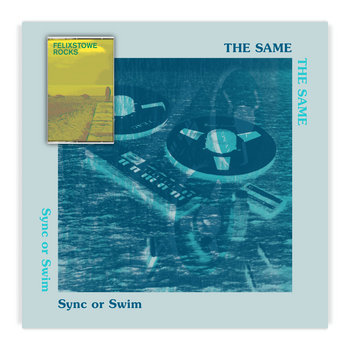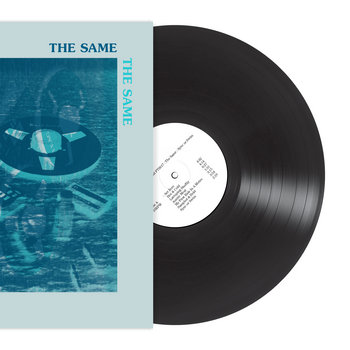 One of the signatura characteristics of the New York label Freedom to Spend is the way they divide their output between one-off curious, like the collaboration between Todd Barton & Ursula LeGuin, and more extended deep dives into the catalogs of previously overlooked experimentalists. The findings are generally fascinating: A compilation from overlooked synth wizard Michele Mercure soon led to two additional collections; their reissue of Ernest Hood's Neighborhoods led to spiritual sequel that followed the musical cues of the original. Now, their exploration of the catalog of UK experimentalist Robert Cox, which began in 2018, as led to a reissue of the dazzling Sync or Swim from the Cox-helmed project The Same. The record defies any attempts to pin it down: the title track is a somber bit of instrumental psych-folk, while the glorious "Hot & Cold" seems to imagine a jam session between The Durutti Column and King Sunny Ade. The jaw-dropping 20-minute closer "E Scapes" is a whole world unto itself, its richly layered arpeggios getting denser and thicker as the song progresses, like a time-lapse photo of vines swallowing an old house. Sync or Swim is a strange, beautiful collection of songs, whose mysteries only deepen the more time you spend listening to it.
Merch for this release:
2 x Vinyl LP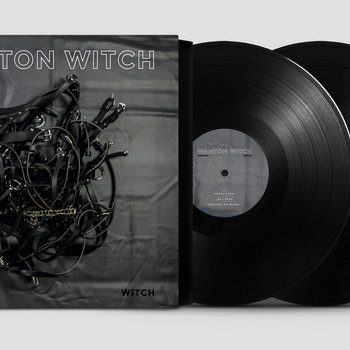 Miriam Alegria, aka Wanton Witch, is a cofounder of Bangkok queer dance music collective NON NON NON (with Mae Happyair), and her self-titled debut LP is a doozy. Never content to rest in any subgenre-specific space, she's just as adept at conjuring eerie atmospherics that somehow capture wariness and hope in equal measure ("Walking on Moirai," with its gorgeous string samples and deep sub-bass) as she is in full-on dark rave territory ("Looping Projection of You," which has a giallo-theme-by-way-of-the-club feel), creating surging speedcore ("Resentment"), or exploring heady IDM ("Unsound Mind," which, with sharp jump-scare hits, beats that sound like malfunctioning machinery, and a general sense of queasiness, definitely fits my own picture of what my broken brain sounds like). What keeps it all feeling cohesive is Alegria's skillful, emotionally evocative, and detailed production; the best dance music out there is music you can feel before you can take apart. An absolutely stunning debut that has me wishing that sometime in the near future I get to spend Pride in exaltation at a NON NON NON rave instead of booing Bank of America floats here at home.