SEVEN ESSENTIAL RELEASES
Essential Releases, June 10, 2022
By Bandcamp Daily Staff · June 10, 2022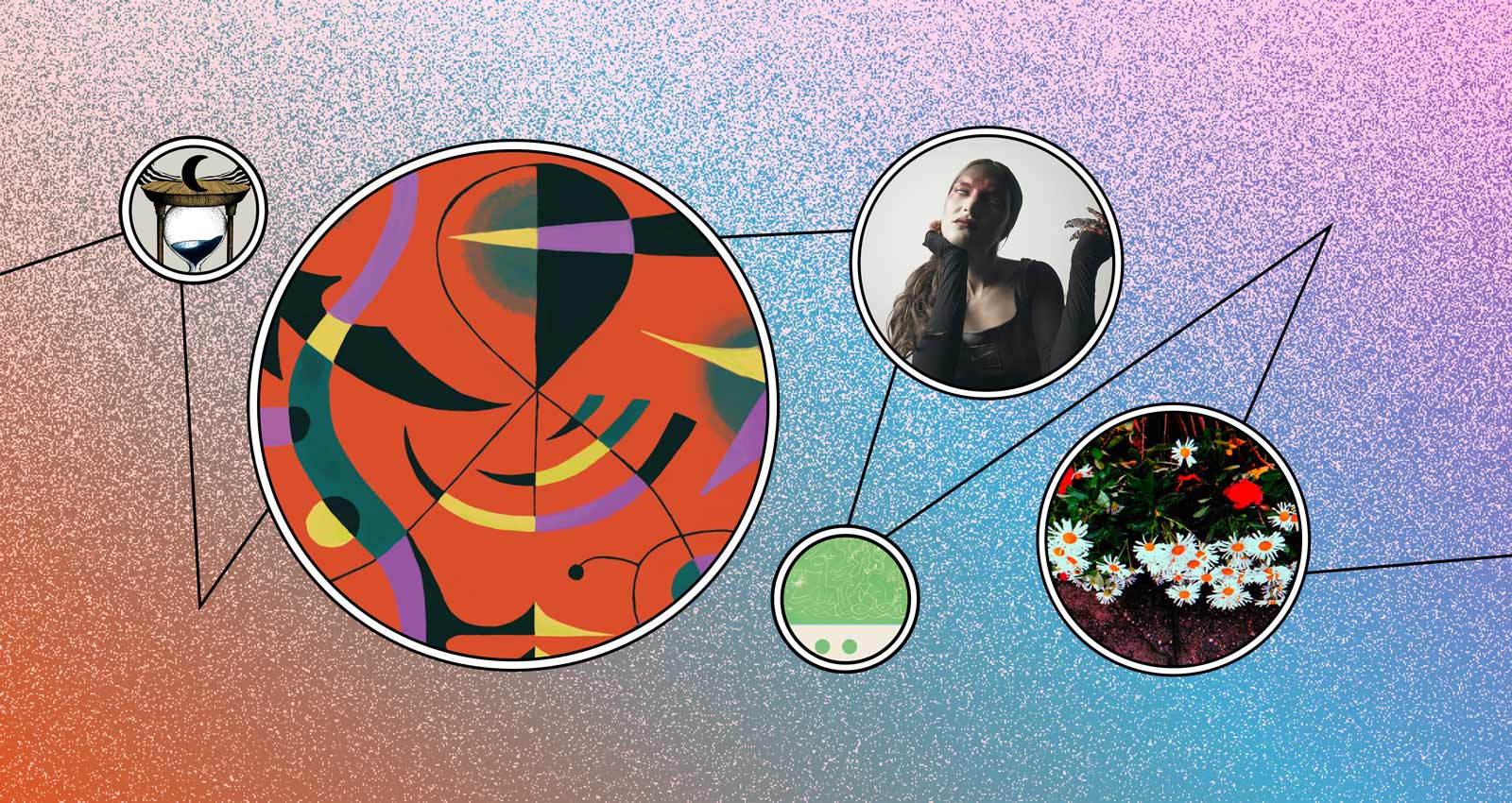 Welcome to Essential Releases, our weekly roundup of the albums that we can't stop playing, and that we think you need to hear.
Besvärjelsen
Atlas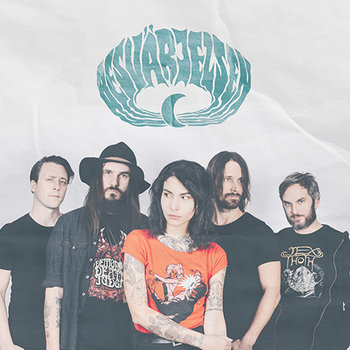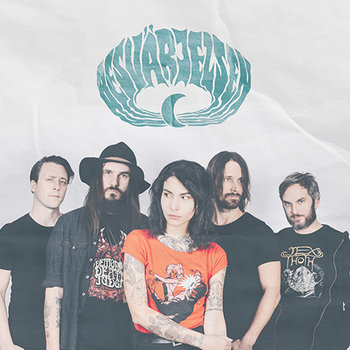 Merch for this release:
Compact Disc (CD), Vinyl LP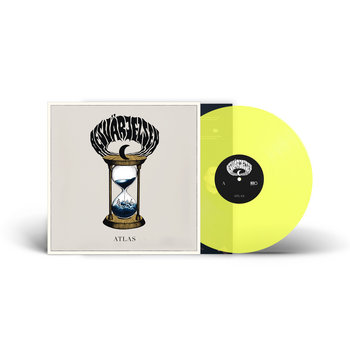 The axis around which the thunderous songs from the Swedish stoner metal band Besvärjelsen turns are the commanding vocals of frontwoman Lea Amling Alazam. The daughter of first-generation immigrants to Sweden, Alazam picked up her musical knowledge as a teenager hanging out at the local skate park, absorbing the sounds of punk rock and grunge. On the group's latest album Altas, Alazam's bruising alto acts as the songs' molten core—the searing heat at the center of the guitars' slow smolder. So it's surprising to learn that Alazam is a relatively recent addition to the band; on Besvärjelsen's earliest work, the vocals were handled by co-founders Andreas Baier and Staffan Stensland. Once they heard Alazam, they happily turned their full attention to their guitars. This seems to have been the best option for all involved: Baier and Stensland cram each song full of irresistibly sludgy riffing—playing that's punishing and tuneful at once, managing the tricky balance of stoner ballast and razor-sharp hooks. They tee it all up for Alazam, who lights the fuse that causes the songs to detonate. On tracks like "House of the Burning Light," she serves up vocal melodies worthy of Grace Slick or—to use a more recent reference point—Windhand's Dorthia Cottrell. Easily one of the year's standout hard rock releases, Atlas is brutally beautiful.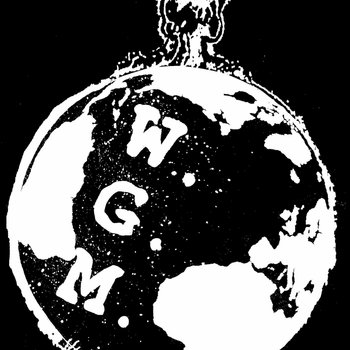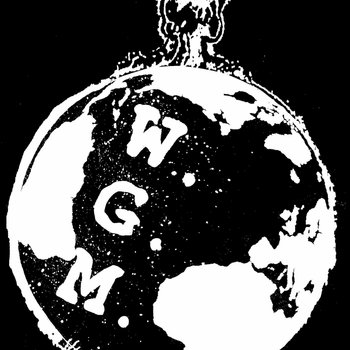 Merch for this release:
Cassette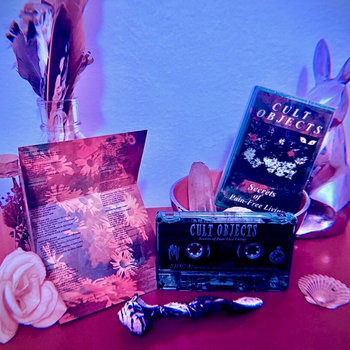 If Philly post-punk trio Cult Objects had been around when I was booking DIY shows in my 20s (a thing I did much more frequently in those days), I would have put them on a wide variety of bills. Their sound very specifically reminds me of the open-ended, emotionally vulnerable music coming out of the queer punk scene I was a part of then—like many of those bands, the expansiveness of their music means they could as easily fit on a hardcore bill as an indie rock one. They have an ear for easing a melodic, subtle song into full-on noisy catharsis ("Lungs"), but they're also capable of going hard the whole time ("Glue Trap"), aided by a rhythm section that is both nimble and heavy as well as the slash and scrawl of guitar pushed into the red and throat-shredding vocals. There are also tunes you can dance to ("When Will A Fire Come?," "Sea Foam"). Lyrics are pointed (most so on opener "What Do I Owe You," a direct indictment of the U.S. healthcare system), but thoughtfully imagistic, often exploring the dynamics of abusive relationships and the necessity and difficulty of getting safe. Though I'm a noted fan of efficiency in music—and Cult Objects don't waste a note—the longest track, "Scorpion Grass," is my favorite, combining all of the elements I've mentioned here into a powerful and dynamic statement that leaves a lump in my throat and my skin bristling.
Did you know that Nirvana got started on Sub Pop as part of the Singles Club way back in 1988? If not, now you do, and now you also know why you should've subscribed to that shit centuries ago because if you didn't there's a big chance you will never own the new single from Dummy (at least in physical format), and that is very bad and wrong! Although maybe you shouldn't take my word for it, since I recently spent two weeks in the van with the wonderful humans in Dummy (article forthcoming, stay tuned) and think they are just tops in all regards, but also maybe you should take my word for it because I spent two weeks in the van with Dummy and not, like, HAIM or something. Anyway, "Mono Retriever" b/w "Pepsi Vacuum" act as something of a bookend to the band's statement of intent, 2021's Mandatory Enjoyment, side one being the ba-ba-ba-ba quasi-rocker and side two the yoga-girl-who-listens-to-MBV chiller track. As usual with Dummy, the sonic starshine is the galactic sugar that makes the apocalypse go down.
One of the smartest musical moves I ever made was paying for a Bandcamp subscribtion to the San Francisco label Text Me. Every few days they drop a new single or LP into my Bandcamp collection, and whatever they deliver is reliably fire—music that falls somewhere on the pop/hip-hop/electro spectrum, but is always decidedly iconoclastic in posture. Last month in this space I wrote about Anjali Asha's fantastic EP Doomsday; for the last week, iamhill's Sellout has been dominating my daily listening. The Canadia-born, California-based musician has been making music since 2018—her 2019 album Give it a Rest was nominated for a JUNO—and on Sellout she seems intent on turning the whole process inside-out. Musically, it's irresistible: Songs like the title track and "Look Like That" are instantly infectious, built on rippling synth lines and backed with walloping dance beats. They've even got instant earworm hooks, simple rhythm-heavy phrases that work their way into your bloodstream. But Hill's savvy trick is that she's using pop music to deconstruct the pop machine. In "Sellout," she snarls, "If you blew up you did it/ Real high for a minute/ Until the media finished," and in "It's a Privilege" she questions the superficiality of commercial culture: "Man you got issues/ But, gosh, you look happy in your new gym shoes/ Man you got issues/ But nothin' that can't be fixed with ten G's, dude." In the end, Sellout works as a kind of giddy meta-album, delivering infectious pop songs while criticizing the the framework that frequently delivers them. When you sing along with her, you're not just singing hooks—you're singing indictments.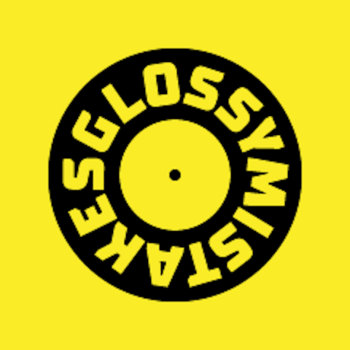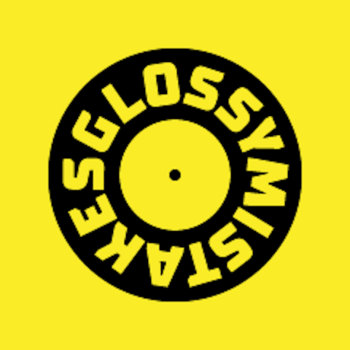 Merch for this release:
2 x Vinyl LP, Vinyl
Glossy Mistakes is a Madrid-based label dedicated to "mistakes unveiling the extraordinary:" under appreciated music with otherworldly vibes. Few artists embody that philosophy more than the late Susumu Yokota, a Japanese composer and DJ active in the '90s under numerous aliases before his passing in 2015. Across dozens upon dozens of releases and two-plus decades, he refashioned club music's conventions into a spiritual, extrasensory experience that could be brought to packed floors, a hypnotic spell incorporating elements of deep house, techno, dub, drum & bass, and more. Originally released in 1997 and 1998 under his Stevia alias, Fruits of the Room and Greenpeace are two of his most fascinating works, each a lush, earthy co-mingling of rhythmic euphoria and ambient ego death. Yokota's cyberpunk-y new-age palette is, in some ways, a product of shifting cultural and musical attitudes, and a testament to the cruel passage of time. He grew up during the late '70s and early '80s, amid an collective obsession with paranormal activity that dominated manga, art, youth culture, and even music; and was well into his career when the phenomenon imploded in the mid '90s, after members of a prominent doomsday cult perpetrated a series of crimes that tainted the movement forever; that both records landed as Japanese rave culture was on the decline might explain the arrangements' wistful, ethereal nature. With all this context into account, Fruits of the Room and Greenpeace easily rank among 2022's most unique, compelling reissues.