SEVEN ESSENTIAL RELEASES
Essential Releases: July 9, 2021
By Bandcamp Daily Staff · July 08, 2021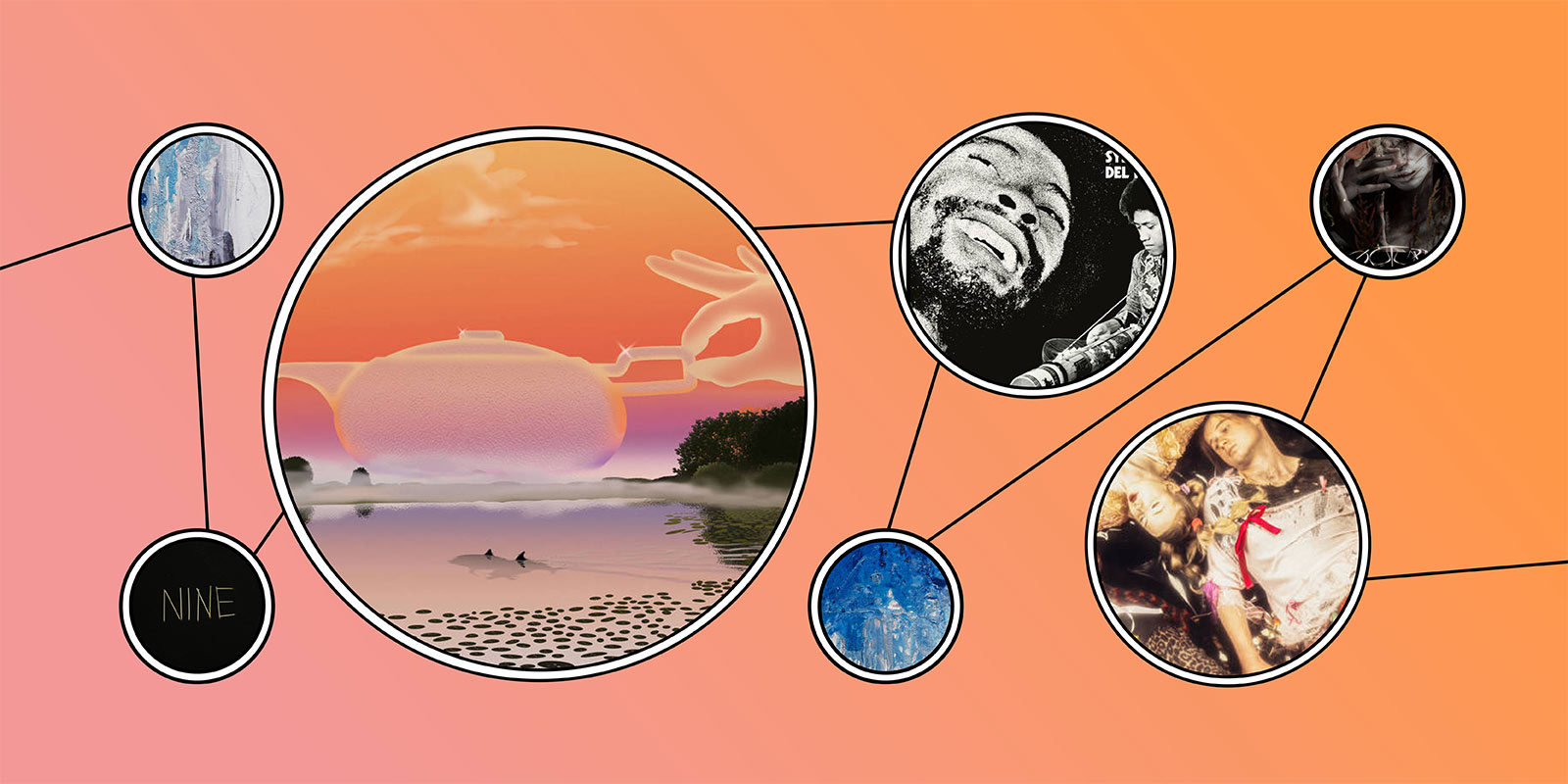 Welcome to Essential Releases, our weekly roundup of the albums that we can't stop playing, and that we think you need to hear.
Merch for this release:
2 x Vinyl LP, Compact Disc (CD), Cassette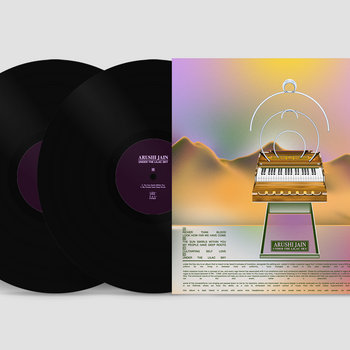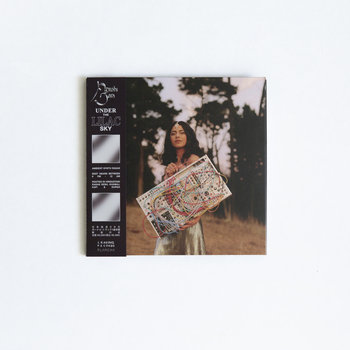 On Under the Lilac Sky, Arushi Jain marries her background in Indian classical music with the electronic experiments of luminaries like Suzanne Ciani and Terry Riley to create 48 minutes of ambient synth ragas. Intended to be listened to during the sunset hours, the concept of time and seasonality within Indian classical, in which each raga is fully realized at its own specific time of day, is reenvisioned in the context of Jain's immersive sound environments meant to augment the experience of witnessing day transform into night. Swirling, pastel washes of modular synths and burrowing drone are uplifted by Jain's harmonic vocals which lend movement and depth to her compositions. The rich hues of Under the Lilac Sky's ever-shifting tonal modalities inspire a heightened awareness of light and color, grounding you as it sends your sights skyward.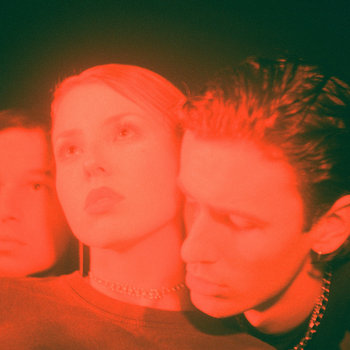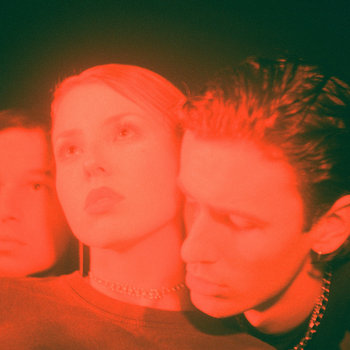 Merch for this release:
Vinyl LP, Compact Disc (CD)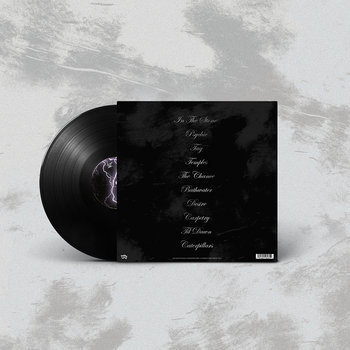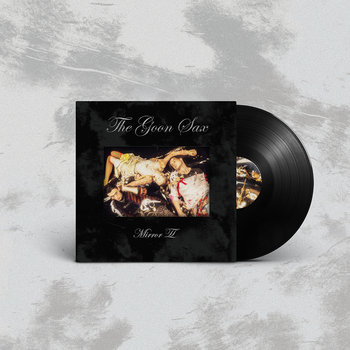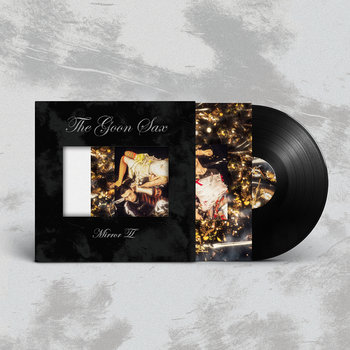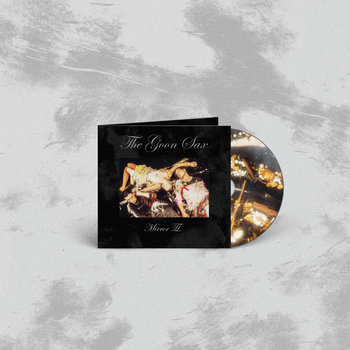 Ever since their first album, the Australian trio The Goon Sax have found poetry in the quotidian details of everyday life. "Home Haircuts" from their debut, Up to Anything, was about exactly that. "Home haircuts, do they ever go right?" went the song's refrain, but the group sang it with such tenderness they made it sound like a breakup ballad. It was the perfect counterpart for their music—ramshackle jangle-pop that bore traces of indie titans like Orange Juice and the Television Personalities. On their third LP, Mirror II, they've expanded some: the glorious "Psychic" has a synth-pop sheen and a distant, snarling guitar, while "Desire" is a dreamlike drone, with a hypnotic rhythm track and foamy waves of guitar. The group's three members—Riley Jones, James Harrison, and Louis Foster (who is the son of The Go-Betweens' Robert Forster)—share vocal and songwriting duties, and Mirror II is the strongest reflection to date of their differing tastes and impulses. But at the core of all the songs remains the thing that's always made them great: simple truths, spoken plainly. On the loping, country-sh "Carpetry," Harrison advises listeners to mind the rugs, and on the bleary "Bathwater," Forster deadpans lines like, "You fell asleep waiting for a train," and "The bathwater makes such a clear distinction between what is and isn't me." The trick is that none of it sounds glib: instead, they manage to make these unremarkable occurrences feel elegant, so much so that it sneaks up on you when Forster drops a bomb like, "As we search through these mostly broken promises/ I was surprised to find this one was kept true." Mirror II is a catalog of daily miracles, all of them containing a whiff of the profound.
Merch for this release:
Compact Disc (CD), Vinyl LP
There's a welcome roughness about Helvetia's home-recorded Essential Aliens, a quality that gives the record a sense of being comfortable in what it is and secure in what it does; no fancy equipment needed, no studio wizardry required, and maybe not even a properly tuned guitar. These are just great, think-y songs about being circumscribed and mildly bummed out—it is a "pandemic record," after all, a quarantine creation—that have neither been overthought or overwrought, written by someone who knows their way around a great indie rock tune in the secret bedroom genius, '90s slacker style that slowly but surely is clawing its way back to cultural relevance (the someone in question would be Jason Albertini of Duster and Built to Spill, who has been recording as Helvetia over 15 years.) As such Essential Aliens is a record you should sit with like you once would've a CD purchased with lunch money, allowing each new listen to peel back the layers of this humble but rather brilliant bricolage of blown-out tones, lo-fi fuzz, and submerged pop melodies.
Up-and-coming Romanian DJ and producer Miss Jay may have cut her teeth in the metal scene (one can still clearly see the influence of metal's aesthetics on the artwork here), but she's clearly most comfortable in the club. Nocturnal, her third EP, feels like it's very much at the leading edge of modern dance music—moody, atmospheric, adventurous, and imaginative. Opener "Fantasy" comes out of the gate hard with a pounding beat and earworm synth hook, while "Blood Moon" is dreamier and more melancholic, and "Equinox," the only track with vocals, balances spacious sound design with heavy melodic drama, cutting up big-room rave to delightful effect. The Philippines' Teya Logos, Slovenia's Warrego Valles, and Kuwait's Van Boom all offer incredibly cool reworks of some of the tracks here, adding to the fully contemporary nature of Miss Jay's practice; though there has always been an international rave/club scene, I would go so far as to say that the current crop of young producers paving the way for the future aren't just international but internationalist, intentionally shifting collaboration and conversation away from the big Western loci of dance music (New York, London, Berlin, Ibiza, and so forth) and toward a more global landscape that highlights the margins as often as it highlights the imperial core. The club is everywhere, especially in the cloud.
Merch for this release:
Vinyl LP, Compact Disc (CD)
It's been said that Jef Gilson, the acclaimed yet somewhat unheralded French jazz pianist, happened upon the ingenuity of Del Rabenja and Sylvin Marc as he compiled a new version of his group, Malagasy, from musicians he'd met in Paris in 1972. Though Del Rabenja and Marc were important cogs in the band, something special happened when they compiled their own music. Their subsequent collaborative album, Madagascar Now / Maintenant 'Zao, can be labeled as jazz, but the arrangements also pull in Afrocentric soul, spoken-word and funk with riveting results. Before this album, Del Rabenja and Marc had honed their skills in the seja-jazz band Le Club Rythmique; here, they mix traditional sensibilities with modern sounds, landing on something for underground jazz imprints and Funkadelic fans all the same. "Katramo" is equally eccentric and alluring, a unique call-and-response track held together by loosely-stacked drums and staggered bass drops. "Hommage A Rakotozafy" almost comes together as a head-nodding breakbeat, yet the composers put air in the arrangement and push the rhythm slightly off-kilter. The songs "Amore Ny Canal" and "Ô Ambalavoa 'City'" split the difference between ambient and free jazz; on the latter, the bass just sorta hangs above the mix, as if suspended above the drums and guitar chords, giving off the feeling of space travel. Both musicians went on to do great things after this album: Del Rabenja played with Manu Dibango, and Marc played bass on Nina Simone's 1982 LP Fodder On My Wings. But this record was the duo's pinnacle, a wide-ranging masterpiece that deserves its flowers now.
SAULT
'NINE'
Nine is the third album from the London-based and semi-anonymous R&B group Sault and it will only be available for 99 days. Composed of singer Cleo Sol, producer Inflo (née Dean Josiah Glover), and American rapper Kid Sister (née Melisa Young) the group is known for their genre-bending sound and this latest album hones in on London—the hometown of Sol—as its narrative center. The album deftly flips the cheerfulness of children's rhymes into emotional explorations of the experiences of Black Londoners. The eerie opener "Haha" is a chorus of children repeating "haha" that seamlessly slides into the darker "London Gangs" where Sol sings "London gangs, RIP postcodes/ Revenge is all you know. On "You from London," which features rapper Little Simz, Sol and Kid Sister do a good job of poking fun at the ridiculous things non-Londoners (especially Americans) say to the city's natives: "Y'all eat crumpets and stuff?" This is a hyper-local body of work and I respect nothing more than artists delving into the nitty-gritty of their hometowns.
Synergetic Voice Orchestra
MIOS
Merch for this release:
Vinyl LP, Compact Disc (CD)
Synergetic Voice Orchestra's MIOS, initially released in 1990 and newly reissued by Metron Records, is the culmination of a grand, year-long musical experiment: for the CD-only release, classically-trained pianist and composer Yumiko Morioka recruited a cast of street musicians and semi-professional musicians from the Tokyo area, few of whom possessed formal musical training or recording experience. Take drummer Masashiro Iwamoto, a vegetable stall owner who fashioned rhythm instruments from washing machines and liked to rehearse in a graveyard (not because he was a goth or anything—dude just didn't want to keep the neighbors up all night). You'd think that such a compositional language barrier would produce a disconnected sound, and yet the end result sounds just the opposite, galvanizing the musicians' sheer imagination into a common language devoid of borders, but never too chaotic, thanks to Morioka's expertise and the impeccable engineering (the mix on "A Tale," in particular, is Enya-tier bliss). Out of all the globe-trotting journeys showcased on the album—the pastoral Okinawan folk of "Lullaby for Tristan," the handclap-heavy synth-funk of "Tangram"—I always come back to "Luna Park," a verdant intermingling of Japanese, Indian, and West African music styles that is, in my humble view, the musical embodiment of pure wonder. Just marvelous.