SEVEN ESSENTIAL RELEASES
Essential Releases: '70s Jazz, Baroque Metal, Zulu Rap and More
By Bandcamp Daily Staff · July 31, 2020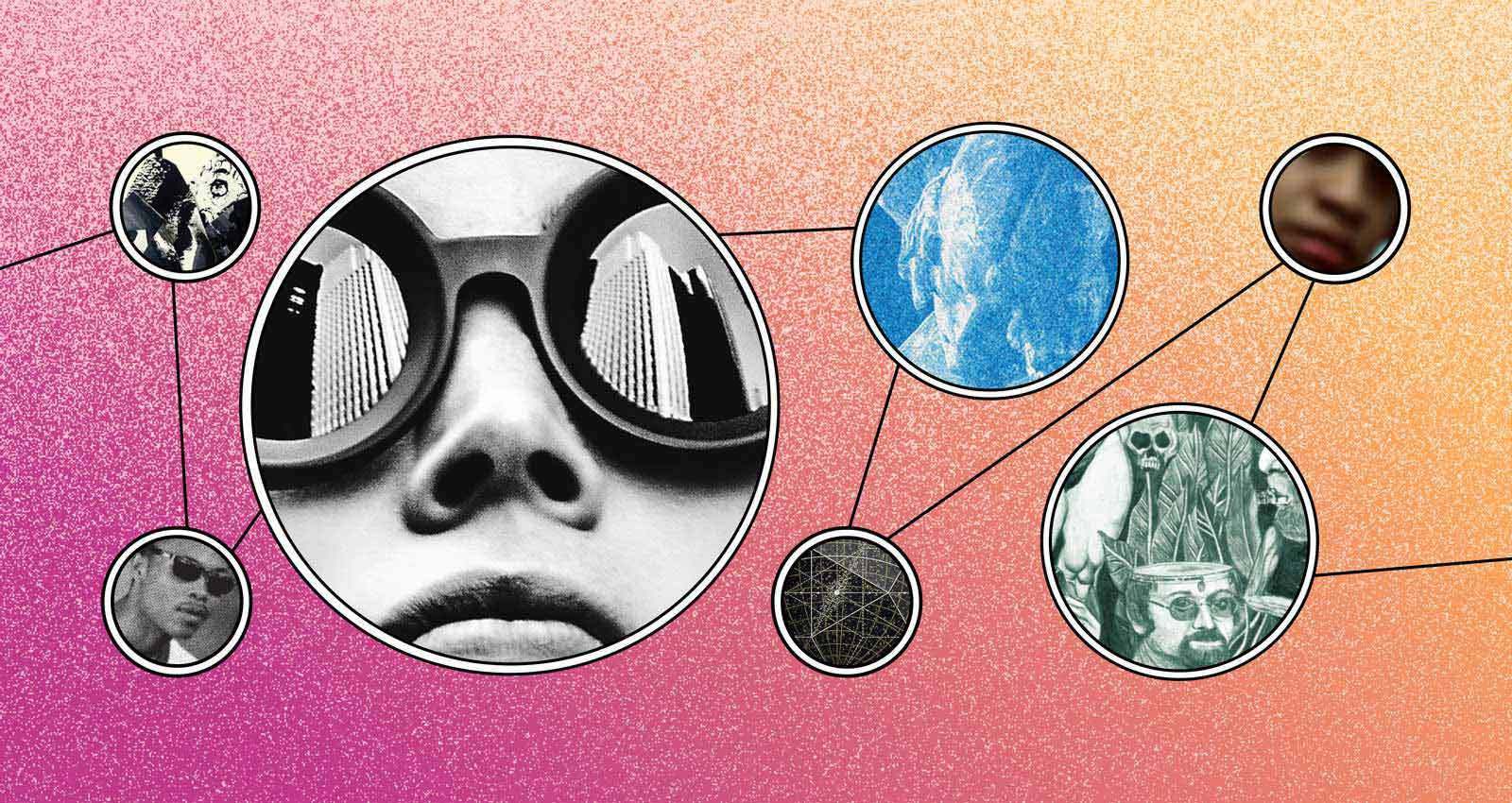 Welcome to Essential Releases, our weekly roundup of the best music on Bandcamp. This column began as a way to recommend crucial new albums. However, until further notice, we'll be using it to spotlight the records that are resonating with us right now, regardless of when they were released.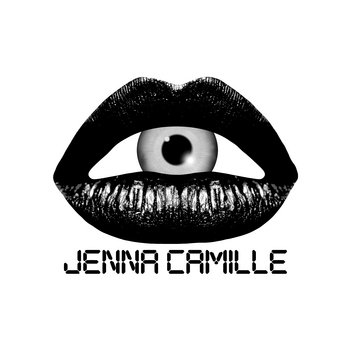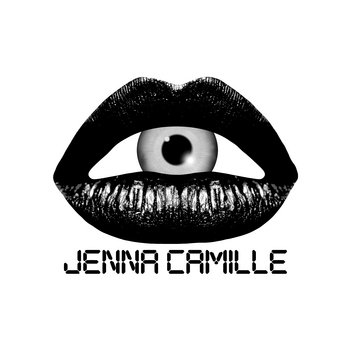 Jenna Camille's latest album, The Time is NOW, is an exciting mix of audio samples and ambient soul beats. The Washington, D.C. singer and producer takes audio from Sistah Soulja's 1990 appearance of the Phil Donahue Show and melds it with a chopped sample from Janet Jackson's "I Get So Lonely" on album opener "State of A Nation." On "Zulu," Camille uses audio of Zulu warrior chanting to anchor the track, and on "Curse Upon the World (Until You Do Right By Me)," Camille marries a hazy audio sample with a breezy piano melody. Camille calls The Time is NOW, "A celebration of blackness, hope and triumph. It is a call to action and a journey of love into the new age." The Time is NOW is a good listen and a good entry into Camille's lo-fi R&B sound.
Merch for this release:
Compact Disc (CD), 2 x Vinyl LP
I tend to run hot and cold on symphonic black metal. The worst of it gets lost in excess—it can feel like bigness for bigness's sake: Put strings on top of riffs, play everything in unison, clobber until thoroughly demolished. The best of it, though, sounds a lot like the French one-man band Creature. Rather than simply using orchestration as a way to bluntly convey Fearsome Infernal Strength, Raphaël Fournier seems interested in writing songs where the various elements actually interact. In other words, they sound like they're specifically written with the strings in mind, rather than having them CGI'd in at the 11th hour. So on ""zÑ5♦mı" (that's not a typo—that's the title), the ricocheting riffs fall into the background so a brass fanfare can charge triumphantly through the middle of the song, blaring out its own distinct melody; on "Note Anticosmique," the guitars are purely percussive: woodwinds, strings, and brass carry the tune, while the short distorted chords simply keep cadence beneath. Rather than cranking the volume to just feel my bones quake, I find myself leaning in closer and closer to focus on the arrangements—listening to the way the strings cut a countermelodic path four minutes into the album-closing opus "Éthernellement." Longtime metal fans will not be surprised to learn that the album was released by I, Voidhanger, who continue to be streets ahead when it comes to inventiveness in heavy music. Ex Cathedra is yet another triumph.
Merch for this release:
Vinyl LP, Compact Disc (CD), T-Shirt/Apparel, Bag, 2 x Vinyl LP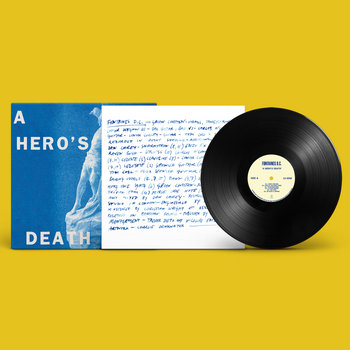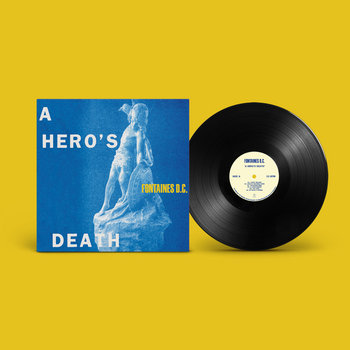 It's been a little over a year since the release of Fontaines D.C.'s debut album Dogrel, a record that, between its Mercury prize nomination and rave reviews in the UK and elsewhere, sparked a (wholly justified) hype storm rarely seen in the rock world. You'd think they'd take a much-deserved victory lap or chill out until the plague passes, but nope: this week's excellent follow-up, A Hero's Death, ventures forever onwards and upwards, grafting melodic nuance onto the band's gritty post-punk. Gloom and doom remain central to their sound but manifests with much more lightness and warmth, heavy on surfy guitar tones ("Televised Mind," "A Lucid Dream"), tender ballads ("Oh Such A Spring"), and sugary harmonies ("Sunny"). At times, the results play like early Beach Boys, only more sedate and with a brogue—and apparently, that's the feel Fontaines D.C. were going for here. "We tried to put the Beach Boys cloak over absolutely everything we did in America," Frontman Grian Chatten recently told NME, describing their intentions as "want[ing] to make something a bit more subversive." The keyword there is "a bit;" A Hero's Death, while at least partially steeped in the Wilson et al.'s company, never comes across as aural cosplay, but rather a shift in perspective which renders the music sleeker, and thus, far more insidious. Bravo!
Merch for this release:
Vinyl LP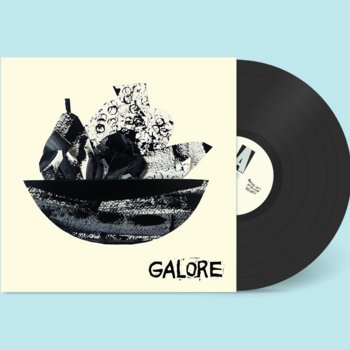 With the exception of the peerless Aislers Set, West Coast indie pop bands were always inclined to keep things a bit more sweetly low-key than their comparably noisy East Coast counterparts. So it is with San Francisco group Galore, whose delightful and sunny full-length arrived in late June on Rocks In Your Head Records. Over a compact 10 songs, all marked by a certain sonic dryness and none much longer than 2-minutes, the four-piece skim the best of the last three decades' worth of twee and twee-ish post-punk for a record that slots in seamlessly alongside recent releases from fellow Bay Areans Blues Lawyer and Sea Blite. There's a gentle touch of jankiness to proceedings, as if the songs are always about to split apart at the seams (that's the punk part), but this also lends it a sort of carefree appeal that's infectious, if we are allowed to call things infectious these days.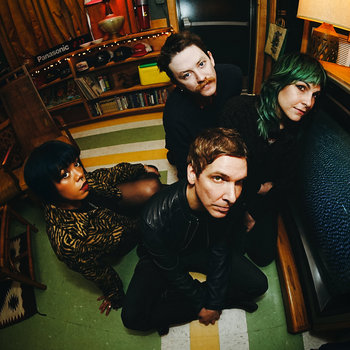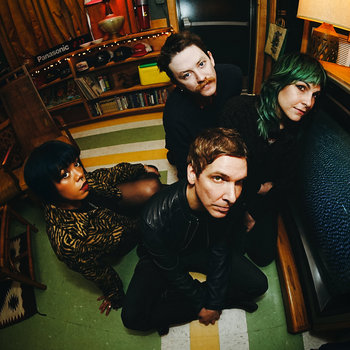 Merch for this release:
Vinyl LP, Compact Disc (CD), Vinyl, T-Shirt/Apparel, Button/Pin/Patch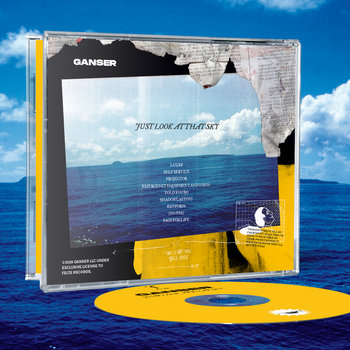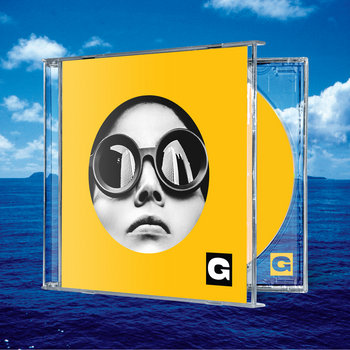 Ganser are one of Chicago's finest current guitar bands, and I continually find myself flummoxed that they don't get more rapturous national music-press praise. Perhaps Just Look At That Sky will finally do it? It should. Each of their releases has been a mammoth step forward, twisting genre conventions together into a wiry, elegantly sculpted sound of their own design via absolutely killer chops. While Ganser retain the dark, dense core of their earlier, more goth-influenced work, Just Look At That Sky has elements of noise rock,  art-punk in the vein of a band like Neo Boys, no wave, shoegaze, psychedelic Britpop, and Gang of Four-esque angular post-punk. (And it sounds cohesive, too.) Brian Cundiff's drumming is both punchy and immense, able to straddle that perfect line between nimble and heavy, and Charlie Landsman's guitar can cut sharp lines or create billowing clouds of noise. Vocalists Nadia Garafalo and Alicia Gaines (Gaines also plays bass, Garafalo keyboards), as always, play smart counterpoints to one another. While it's hard to find a favorite track, the center-hinges of the record, "Emergency Equipment and Exits," a diffuse and unpredictable number, and "Told You So," with its repeated, deeply relatable mantra of "I'll wake up tomorrow/ I'll wake up alright" are probably mine. An expansive and thrilling record from a band that continues to grow and innovate.
The Modern Jazz Quintet Karlsruhe/Four Men Only
Complete Recordings
Merch for this release:
Compact Disc (CD)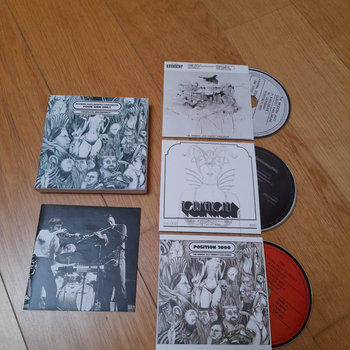 Jazz trumpeter and flugelhorn player Herbert Joos was one of the most celebrated musicians in Lithuania's avant-garde scene. From 1968 to 1973, he was a member of the Modern Jazz Quintet Karlsruhe and Four Men Only, two free jazz bands with intense, heavy-hitting musicianship. Complete Recordings collects the full work of both units, presenting it in a massive three-hour box set. The music is stunning, all stampeding drums, squealing brass, and dark piano chords. Songs like "Lonely Time," "The Devil Is Green, Blue, Yellow" and "The Sun Is Coming Over" sound especially gripping, each track shifting and changing form as the arrangements unfold. Then there's "Position 2000," the title track of the Karlsruhe quintet's 1970 album. After the song rumbles for a bit, thanks to Rudi Theilmann's hypnotic drum roll, the horn section arises with an almost regal tone. Then the remaining players chime in, locking into a turbulent groove teetering on the verge of collapse. Like much of the compilation, the scoring never falters: every song is a thrilling high-wire act with unforeseen twists and turns. All that to say this: Complete Recordings is incredible, and I can't stop playing it.
Artist Submission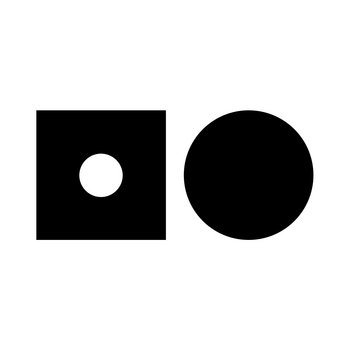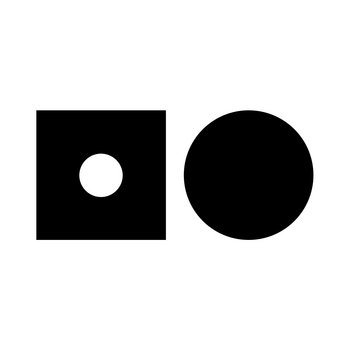 Merch for this release:
Vinyl LP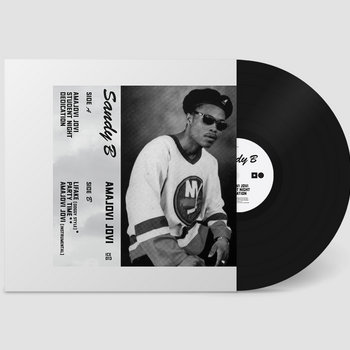 Occupying a strange and surreal space between South African warehouse rave and 90's 16-bit fighting game, Sandy B's Amajovi Jovi—without a doubt—has been my quarantine music obsession. Looping house drums and casio synth build ups ultimately lead nowhere, yet still manage to leave you in a state trance, nodding your head through the journey. In an alternate reality, Sandy B might have composed the Blade Runner or Streets of Rage soundtracks. Instead, he was the godfather of Kwaito music, whose unique interpretation of North American dance music birthed and kicked started a lofi renaissance on his continent. My favorite cut from this masterpiece is the Instrumental to the title track, which offers five minutes and forty five seconds of bass driven induced psychosis and paranoia. Perfect for the uncertain times we're living in; perfect for the empty dance floors we once inhabited.