SEVEN ESSENTIAL RELEASES
Essential Releases, July 23, 2021
By Bandcamp Daily Staff · July 23, 2021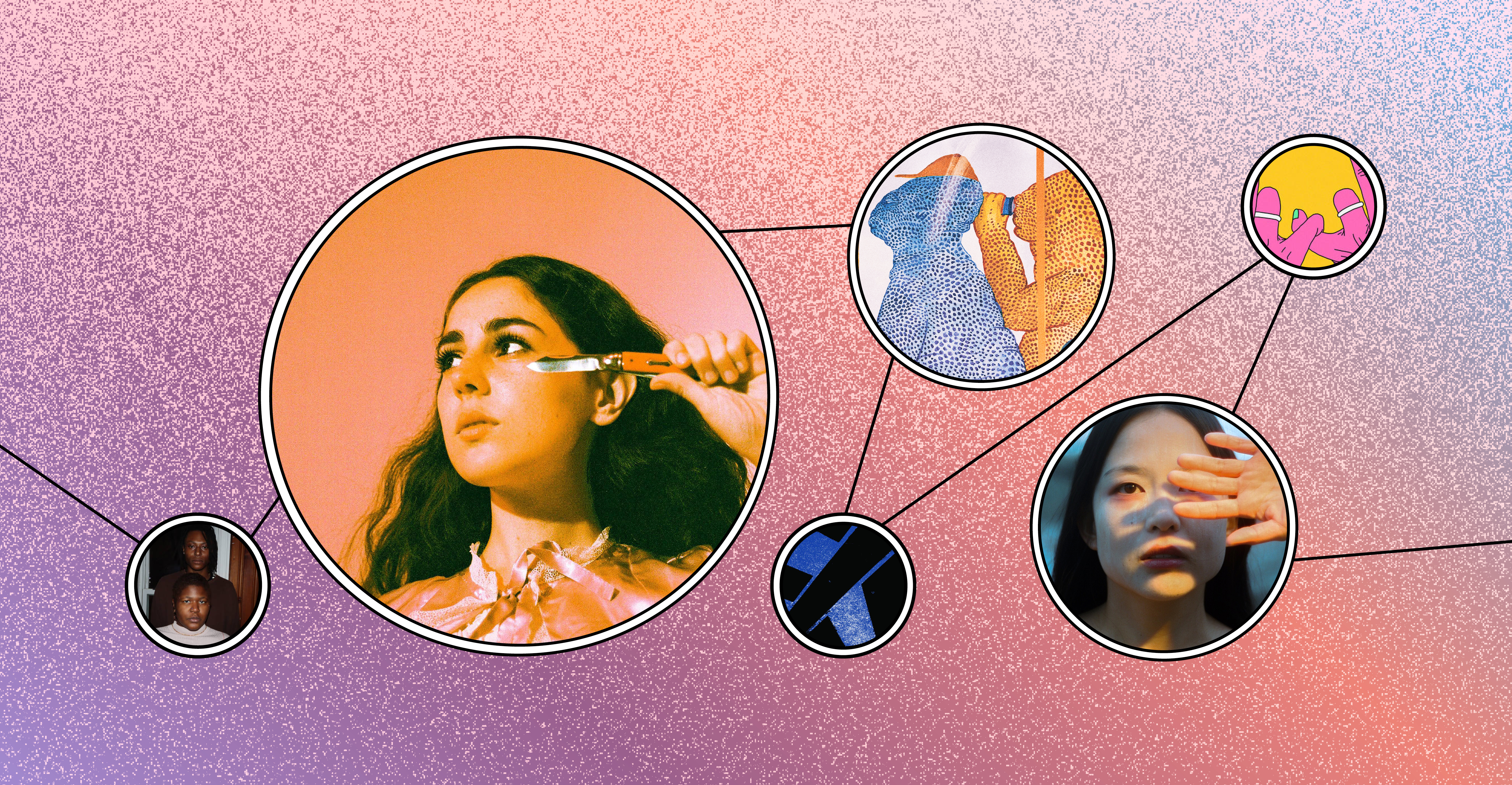 Welcome to Essential Releases, our weekly roundup of the albums that we can't stop playing, and that we think you need to hear.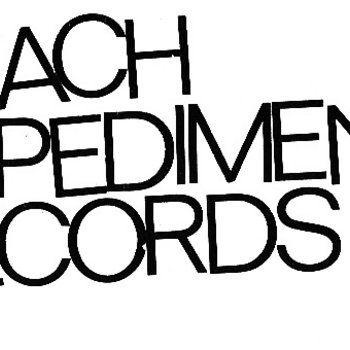 .
00:10 / 00:58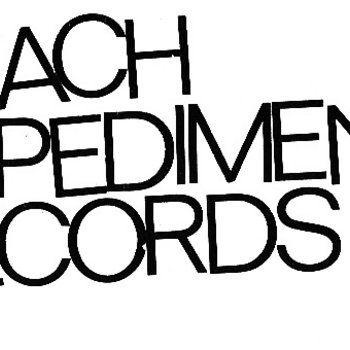 Merch for this release:
Vinyl LP
I knew as soon as I found out Canal Irreal were releasing an album that I'd probably be writing about it in this space, I just didn't know when. I've seen them play a couple of times, and they're a real all-star group of some of my favorite punks around town—Martin Sorrondeguy from Los Crudos and Limp Wrist, Lupe Garza of Sin Orden and Espejos (who, full disclosure, I was in a band with for two practices—it was fun, we just couldn't get our shit together collectively), Scott Plant of Droids Blood, Broken Prayer, and Manipulation, and Fernando Anteliz of Espejos and Cold Lovers. I've spent a few weeks with this record now, and god, it's so good. There are plenty of artists doing "dark punk," and I like a fair number of them, but there's something particularly compelling about Canal Irreal's fusion of adventurous post-punk melodic guitar licks and driving hardcore rhythm section with Sorrondeguy's searing vocal delivery, refreshingly not drenched in reverb as is standard for the style. From the rickety power of "Knockdown" to the slowed-down, almost psychedelically warped heft of "Glaze" and the anthemic "Pestes," which has to my ears the secret joys of rebellion in it, there are a ton of ideas and moods crammed into the compact runtime here, yet it never sounds too busy or scattered. The vitality of the South Side punk scene is just on, full force, here.
드링킹소년소녀합창단 Drinking Boys and Girls Choir
Marriage Licence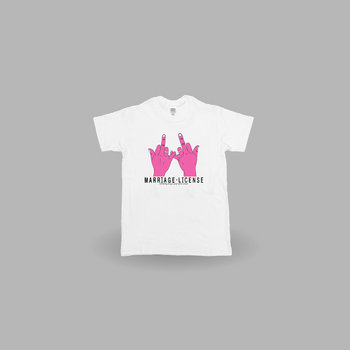 .
00:10 / 00:58
Merch for this release:
Vinyl LP, Compact Disc (CD), T-Shirt/Apparel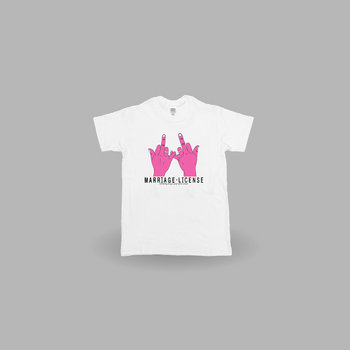 Drinking Boys and Girls Choir probably could've headlined the Asian house show circuit forever by remaining a thrashy skate punk band writing songs about the artless joys of getting drunk; but on their excellent sophomore outing, Marriage Licence, the Daegu group have upgraded both their sound and their politics, incorporating more sophisticated song structures and rhythms, and displaying an unapologetic engagement with and anger towards the patriarchal norms that universalize far beyond their conservative hometown. They're still barreling through their songs in true hardcore style—Marriage Licence is all of 23-minutes long—however every second feels necessary, each catchy hook counterbalanced with a palpable sense of frustration and anger, and an urgency that elevates DBGC's melodic punk rock above the ranks of mere entertainment.
Rachel Lime
A.U.
.
00:10 / 00:58
On Rachel Lime's art pop debut A.U., utopian fantasies of interstellar travel and a nostalgic longing for alternative states of being permeate its celestial synth-pop soundscapes. The Minneapolis-based multi-instrumentalist and producer takes her cues from the baroque fantasia of Kate Bush, synthesizing a sense of fantasy and wonder with lush, textural melodrama that takes the listener in myriad, unexpected directions. Taking the POV of a third NASA Golden Record on "Voyager 3," Lime sends a message in a bottle to the cosmos in the form of a high-sheen, '80s-inflected dance track. "Silla," meanwhile, is an allegorical imagining, à la "Wuthering Heights," of the legend of Korea's Queen Seondeok. Incorporating medieval hymns and Korean instrumentation and scales throughout alongside Lime's dreamy vocals, A.U. is the sound of a new, seemingly realized voice.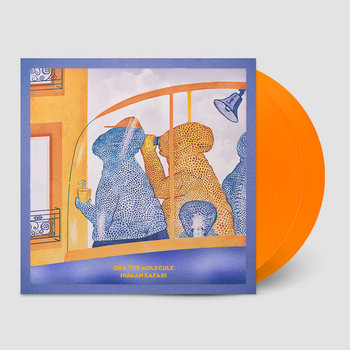 .
00:10 / 00:58
Merch for this release:
2 x Vinyl LP, Compact Disc (CD)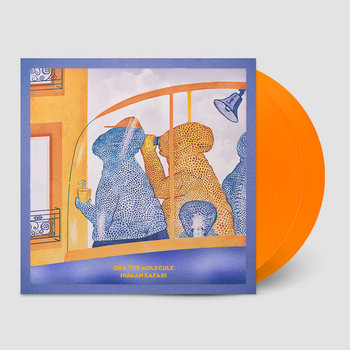 A sense of the fantastic abounds on the debut full-length from the Norwegian group Ora the Molecule. "When you die, you become a butterfly," promises frontwoman Nora Schjelderup early in the record; on the track that precedes it, she sings of "loving the creator inside of the creature," and on "Shadow Twin," the sky gives kisses and the wind blows the dust out from within. The music that surrounds it is the perfect vehicle—Schjelderup, along with drummer Sju Smatanova and synth player Jan Blumentrath have crafted big, billowing electropop songs that seem to radiate hope. Think a sunnier version of The Knife: On "Beat Beat Beat," Schjelderup hopscotches through a waterfall of electronics, warning, "Don't call the beast, he doesn't know he is asleep." On "You Need Air," the music of which recalls the stoicism of Berlin, Schjelderup's hiccupping delivery mirrors the ping-ponging synths. But Human Safari isn't so much a fairy tale as it is one of Aesop's fables—a story populated unusual creatures that ultimately tells a very human tale. Here, that tale is about the strength of community, the need for personal empowerment, and the wondrous things that can happen when each of us is allowed to simply be ourselves—and every song is bursting with joy.
Merch for this release:
Vinyl LP, Compact Disc (CD)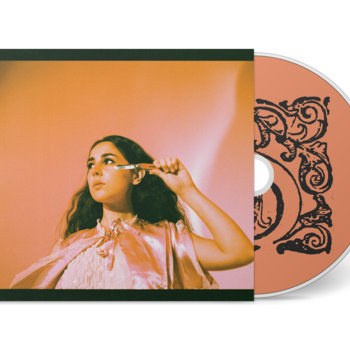 Samia's latest offering is a four-song EP that stays true to the ennui-infused indie rock sound on her debut album, The Baby. On Scout, Samia pairs sardonic storytelling about family and friends with woozy rock melodies. The opener is anchored by fuzzy voice messages from friends that give way to Samia's silvery voice. On "Show Up," her sly humor shows up in the guitar-driven chorus: "Nothing could ever stop my ass from showing up to sing another song for the people I love." My favorite song is the closer which features Jelani Aryeh and is a cover of When In Rome's "The Promise," which deftly reimagines the 1988 song for 2021. It's a fitting end for an album that is about showing up for loved ones through thick and thin.
Semiratruth
MIRA
.
00:10 / 00:58
Credit where credit is due: I learned about this release via the July 18 edition of Cabbages, and was immediately grateful that I had. Semiratruth is a Chicago rapper who has been quietly releasing a string of EPs and singles since 2017. MIRA, her latest EP, was released in February, and it is an absorbing showcase for everything she does well. The production throughout is wonderfully humid: on "FASTFOWARD!" the tiniest sliver of a soul song is looped and then driven into the red, so that the vocalist on the track almost sounds like he and Semira are fighting for space in the song. (Semira wins.) Halfway through "SEESAW," the beat abruptly slows, and the glittering harp notes that lit up the early part of the track suddenly sound drowsy and surreal. The production throughout the album is fuzzy around the edges, like it's being beamed in from an old car's FM radio. This is the perfect complement to Semira's rhyme style, which is tough, razor-edged, laser-focused and uncompromising. "Catch me if you can," she taunts on "LOOK!" "Above the clouds, God whispering to me, 'Never back down/ they know what they're not.'" On "RIMZ" she free-associates, going from her bedroom to barrelling down I-95 to name-checking the film Ratatouille. Every song on MIRA is a journey—the kind of record that compels you to listen close so you don't miss a second of it.