SEVEN ESSENTIAL RELEASES
Essential Releases, July 16, 2021
By Bandcamp Daily Staff · July 15, 2021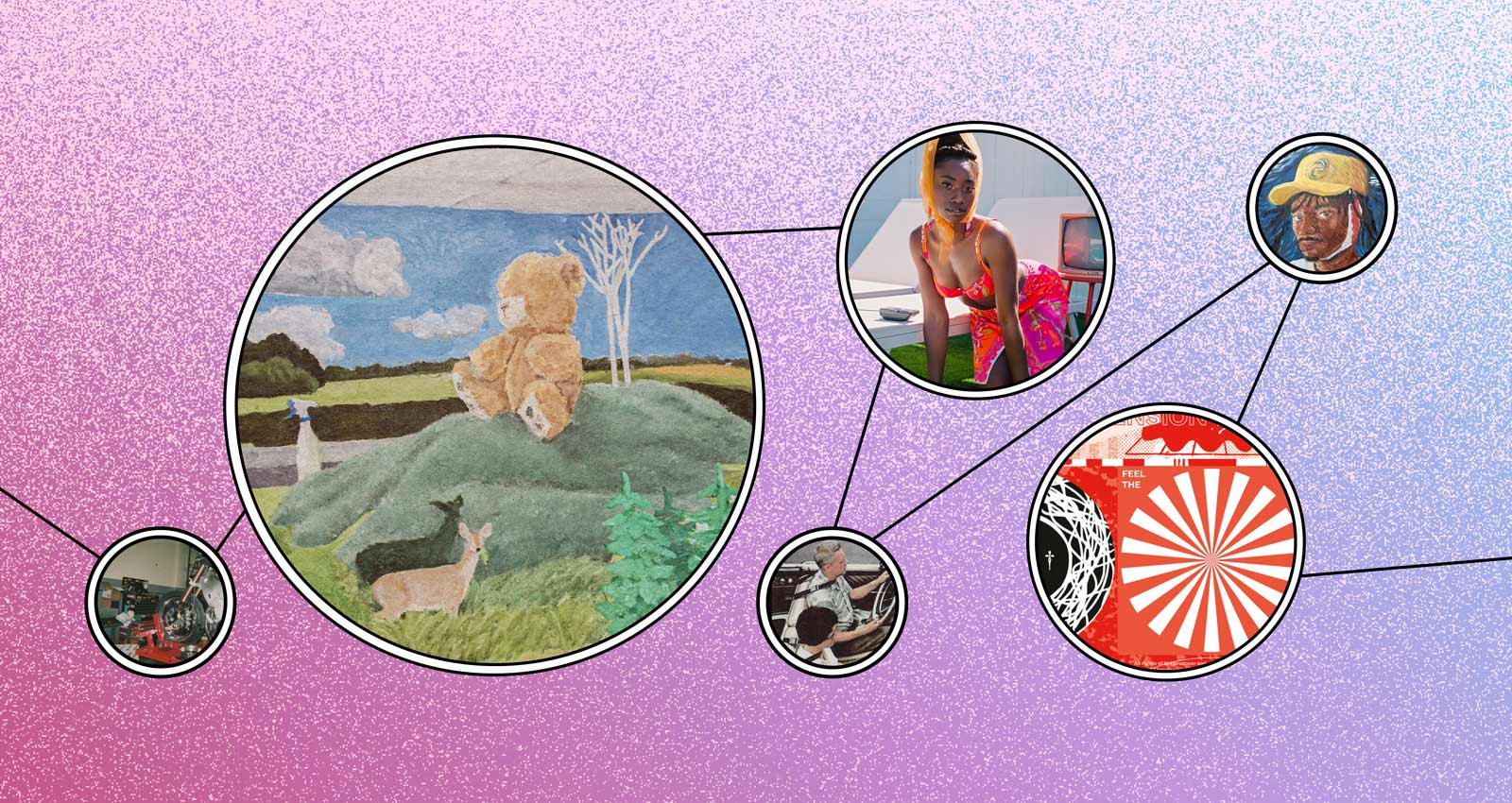 Welcome to Essential Releases, our weekly roundup of the albums that we can't stop playing, and that we think you need to hear.
Merch for this release:
Cassette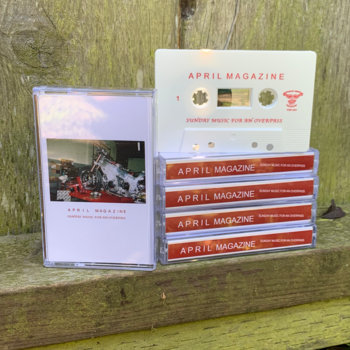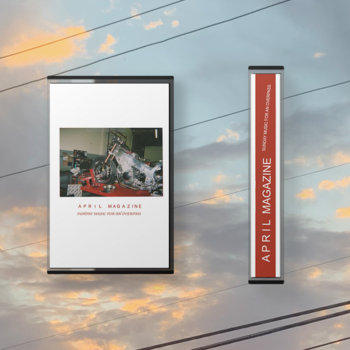 Playing more like an art project than a proper band with proper songs—though there are plenty of proper songs on Sunday Music For An Overpass—there's something reactionary about April Magazine in that Spacemen 3 way of: "Everyone around us is doing one specific thing, so we're going to also do that thing, sort of, just differently and simpler and a lot slower." All of which is to say that April Magazine could certainly be slotted in as part of the ascendant Bay Area indie pop sound, but their take on the genre is a bit less on-the-nose than some of their compatriots, with plenty of dragged out instrumental interludes interspersed with lo-fi jangle tunes for an overall vibe that manages to be overcast and downcast at the same time. Is ambient dream pop a thing? Now it is.
Drug Church
Tawny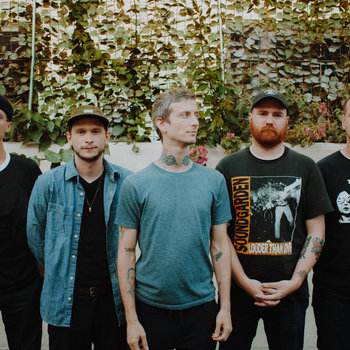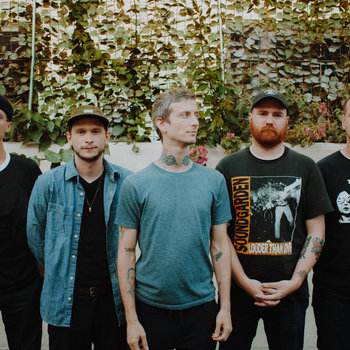 When it comes to themes of despair, particularly of the existential sort, many post-hardcore bands tend to operate on a small, interpersonal level propelled mostly by the "I" and the "You." Albany's Drug Church, by contrast, make combustible, situational tragicomedies driven by snappy one-liners, everyman protagonists, and comically bad vibes. Their new EP Tawny, a four-track, 11-minute intermission of sorts between 2019's excellent Cheer LP and an as-of-yet untitled full-length currently in the works, reinforces those strengths through an expanded, maximalist sound with ambitious narratives to match. My favorite of the bunch is "Head-Off," a new wave/punk hybrid in which vocalist Patrick Kindlon gives a roll-call of six men who thought themselves brilliant, but fell from grace, hard; for an idea of scale, the list includes Trofim Lysenko, a Soviet agronomist whose pseudoscientific beliefs led to famine and death; Maximilien Robespierre, the mastermind of the French Revolution's Reign of Terror; and professional poker player Mike "The Mouth" Matusow. "Sometimes the collected wisdom of strangers can put a smart man squarely in danger," Kindlon opines in the chorus, his delivery calm and even-handed above the band's racket, so as to attract our attention to the absurdity inherent in his understatement. I straight-up laughed the first time I heard it. If you adapted a Curb Your Enthusiasm episode for the pit, this would be the result. Just the power of Schadenfreude, baby!
Merch for this release:
Vinyl LP
Once again, I find myself in that overlapping space between post-punk and rave (the Hacienda, if you will), very much enjoying this lovely little reissue of the most-loved early material from Belgian EBM duo The Force Dimension on Optimo Music. "200FA" is a moody mid-'80s electro cut, while the delightfully melodramatic "Aqua 2000" splits the difference between insistent industrial and synth pop (and makes terrific use of operatic sampling). It's great to hear the two versions of "Tension" nearly back to back; the original Blue version, produced by Luc van Acker and Jean-Pierre Everaerts of Danceable Weird Shit, has a poppy effervescence to it, while the Red version, produced by the band with Dirk Ivens of Absolute Body Control, is much heavier and harder. (The band re-recorded their entire debut LP because they didn't like van Acker's work, apparently; both versions of the album came out in 1989, and both versions of "Tension" still circulate on dancefloors worldwide.) This is a prime pick for DJs and fans alike, a sort of greatest hits EP that breathes new life into its contents rather than preserving them in amber.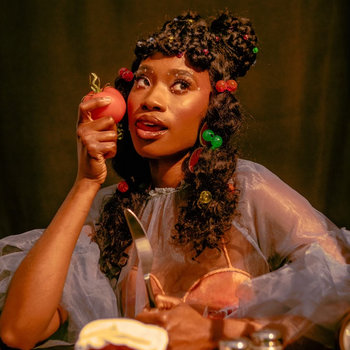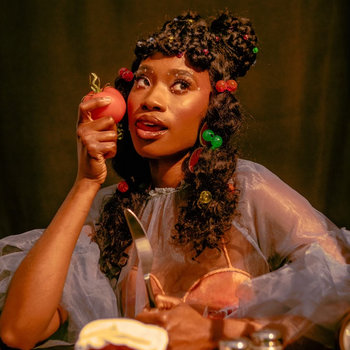 Merch for this release:
Cassette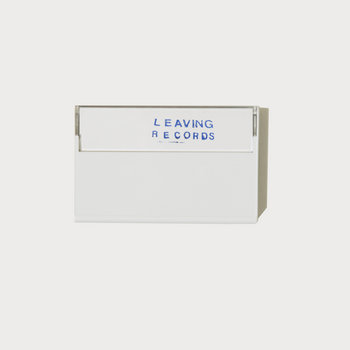 Of Compassion is the debut EP by Cincinnati R&B singer Muwosi (nee Monica Windom) and it leans into a delightfully breezy alternative R&B sound. The dreamy "Frozen Blueberries" recounts cozy moments with chosen company and Windom's breezy vocals shine on the chorus: "Please stay for awhile this time/No need to rush, we got all night." It's followed by "A Song For Someone" which is a chipper track with airy production. My favorite is the stream-of-consciousness closer "Something to Eat " which sounds like the musical equivalent of chatting with friends at a cafe and is an anthem for seizing the day. Though the project is brief, it covers a lot of ground and gives listeners a taste of what Muwosi has to offer.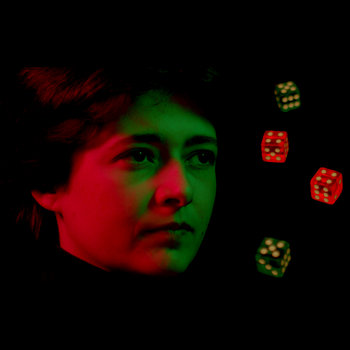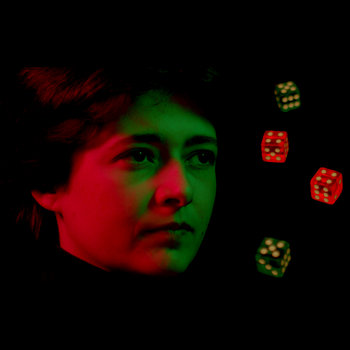 Merch for this release:
Vinyl LP
The mind of musician Zach Phillips seems like a fascinating place to live. I first became familiar with Phillips through his excellent group Blanche Blanche Blanche almost a decade ago. Phillips has only grown as a writer since then, and his latest album—the sprawling, 22-track Feed a Pigeon, Breed a Rat—is his strongest work to date, a gorgeous collection of art-pop where deceptively light melodies mask incredibly intricate arrangements. Phillips has enlisted a murderer's row of collaborators here: Lina Tullgren, Royal Trux's Jennifer Herrema, Alice Cohen, Sam Wilkes, Genevieve Artadi and more lend their vocals to Phillips's clever, lightly jazzy instrumentation. On "Know What," soft organs cradle Artadi's hushed vocal, making the song feel as gentle as a lullaby. "What World" has the same knotty-yet-melodic approach of late-period Scritti Politti, vocalist Thom Gill assuredly guiding the song forward as the band kicks up corkscrewing arrangements behind him. And in "Far Red," organs and bass scurry frantically forward like beetles and Paige Johnson-Brown delivers a giddy, hopscotching melody above. The album is structured like a radio show, with periodic interruptions by a "DJ" backannouncing what you've just heard. The conceit ultimately leads to the shocking dark note that ends the album—I won't spoil it for you, except to say that I didn't see it coming. A vinyl campaign for Feed a Pigeon is currently live via Bandcamp's vinyl crowdfunding platform. To quote a popular sketch comedy show: "You gotta give."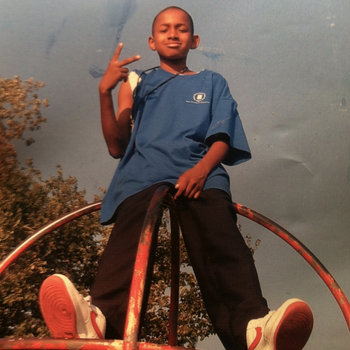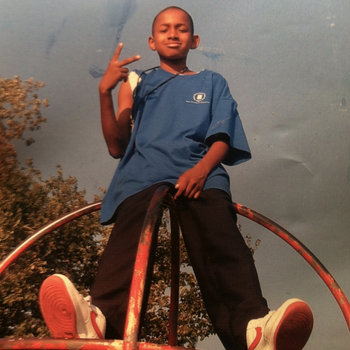 Over the past few years, ZelooperZ has fit right in as a member of Danny Brown's Bruiser Brigade crew. Between interviews saying how much he doesn't give a fuck, and music that doubles down on that notion, the young rapper has carved a niche as Brown's comedic heir apparent. But where Brown occasionally dons a stone face to rhyme about growing up in drug culture, Z's tone suggests a lighthearted approach, even if serious topics are being addressed. Still, as he's rapping about relationships, weed, and everything else, it's clear that his latest album Van Gogh's Left Ear, "another Audio painted Stalbum," is meant to be fun; to hell with being serious and rhyming on the beat. That's not sarcasm. Left Ear is the latest good album in a series of good albums from Bruiser Brigade Records. Compared with Fat Ray's gangsta rap, J.U.S's lyrical complexity and Bruiser Wolf's conversational trash talk, Left Ear proves ZelooperZ might be the most mainstream-ready from the collective; his album is a "choose your adventure"-style collection of psychedelic and trap-influenced beats. The results are intriguing and lead to several playbacks. Just make sure you're loose before clicking play.