SEVEN ESSENTIAL RELEASES
Essential Releases: Tech-Death, House, Fuzz Folk and More
By Bandcamp Daily Staff · July 10, 2020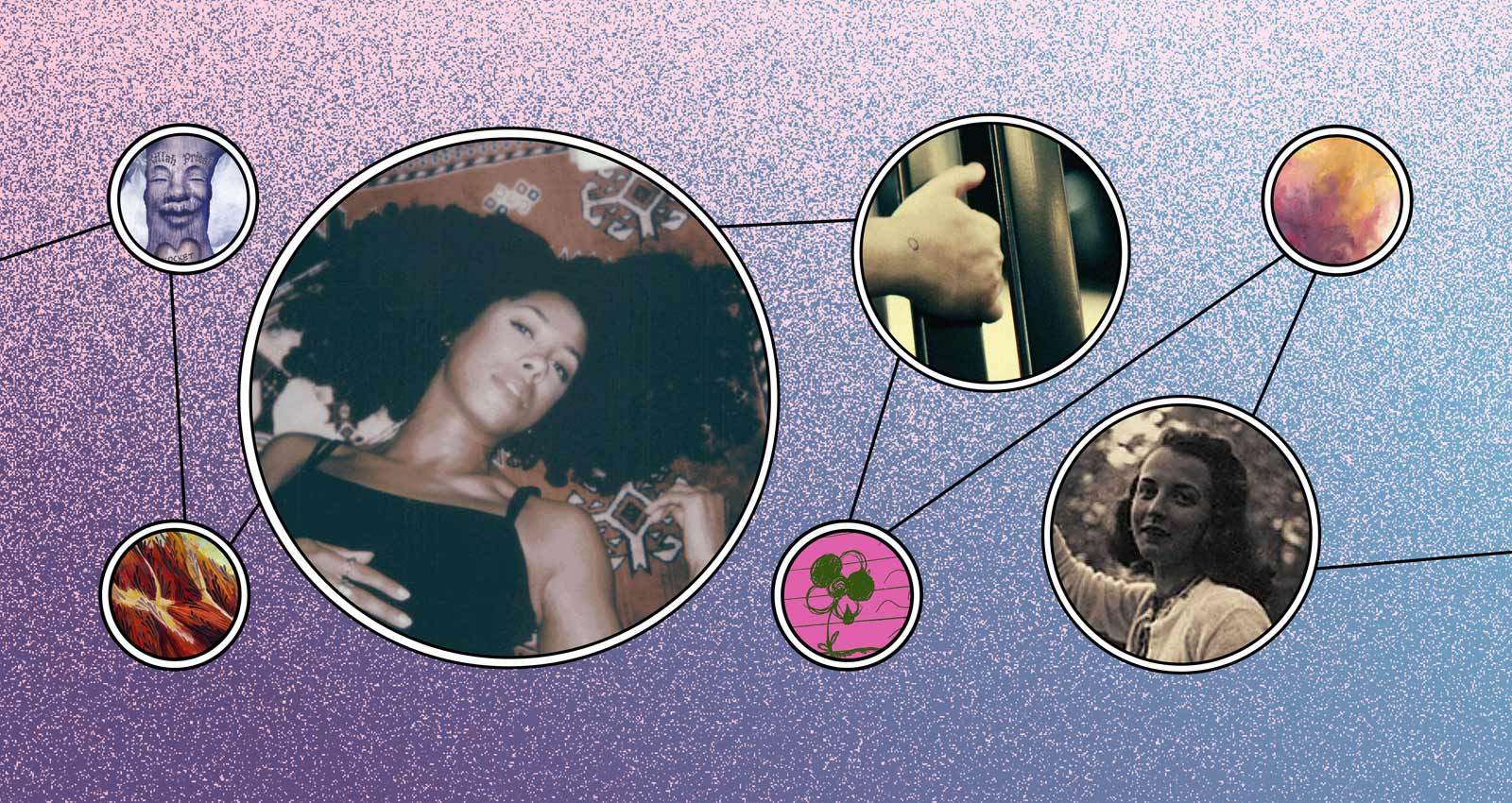 Welcome to Essential Releases, our weekly roundup of the best music on Bandcamp. This column began as a way to recommend crucial new albums. However, until further notice, we'll be using it to spotlight the records that are resonating with us right now, regardless of when they were released.
Merch for this release:
Cassette
On Eleventh Wind, AKAI SOLO has massive weight on his shoulders. Not only is the country reckoning with centuries of racism, it seems he's wrestling with his own personal turmoil. As AKAI sees it, the wind represents several things: the Black people who were killed and those still alive and grieving; the dismantling of capitalism, misogyny and white supremacy; and the promotion of love and infinite freedom. "DEVISE A TACTIC TO USURP THE UNFORTUNATE CIRCUMSTANCES AND RUN AMOK," he declared on the EP's Bandcamp page. "I HAVE LEARNED IT IS QUITE ALRIGHT TO FALL, AS LONG AS YOU NEVER STOP ENVISIONING RETURNING TO YOUR FEET." He hits this point hard on "Tainted," a pensive track near the album's middle. "I can't hang with the same gang that I came with, shameful things," AKAI raps. He leans into the melancholy, wondering who's gonna be there if he's not successful. "N—s scatter like when they shot Cyrus," he adds, referencing the 1979 film The Warriors. Yet he doesn't bask in the sorrow; it's a teachable moment and a bridge to eventual prosperity. By bearing his soul without filters or reservation, AKAI has released his most personal and community-focused album to date.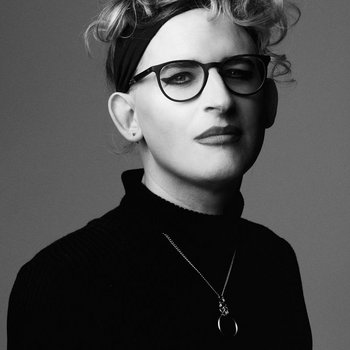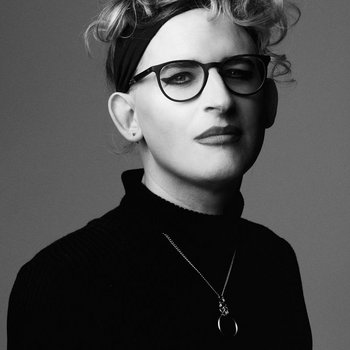 Merch for this release:
Vinyl LP
Melbourne producer and singer/songwriter Simona Castricum is also an architecture academic, and Panic/Desire is described in press materials as a "soundtrack" to her PhD dissertation, "What If Safety Becomes Permanent?: Architecture and the the Gender Nonconforming City." If this all sounds prohibitively heady, fear not; this is an album of charming '80s-influenced synth-pop—pure comfort food for me, as anyone familiar with my contributions to this column over the past few years would probably be aware. Castricum has been making music for decades, and her craft is elegantly honed; uplifting elements (driving beats, crystalline synth lines, self-harmonizing vocals) are paired expertly with melancholic ones (ominous bass, sweeping pads, fluid shifts from major to minor) in ways that highlight the philosophical ideas she's trying to evoke without whacking you over the head. Single "The Half Light" is a perfect example, as is the title track. The Eurythmics-esque standout "Supertouch," which features m8triarchy on vocals, could work just as well on a dancefloor as it could over headphones or blasting from a car stereo, bringing the idea of a city that changes based on who's moving through it and how into clear focus. If you're looking for an album that feeds the pleasure center and the analytical impulse at the same time, look no further.
Merch for this release:
Vinyl LP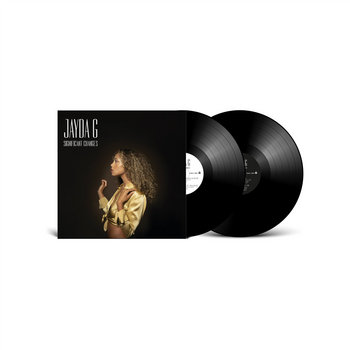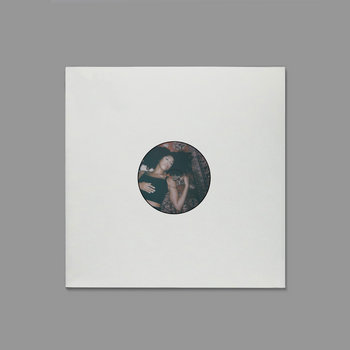 Jayda G's music makes me want to dance. The Canadian club music artist—born Jayda Guy—is enamored by Chicago house and Detroit techno, and that is evident in her music. Both of Us/Are U Down gives listeners two ambitious takes on Guy's duo of thumping house tracks. As a Chicagoan, I'm contractually obligated to like house music (it's stipulated on the birth certificates) and Guy's modern take on the genres early '90s-era is like a super dose of nostalgia. The original version of the airy and effervescent "Both of Us" transports me back to my childhood car rides listening to the midday house mixes on local radio. "Are U Down (Remix)" closes out the album on an upbeat note with ecstatic vocals, a coursing electro beat, and a sly "I'm feeling down bitches" at the end. The four songs on Both of Us/Are U Down make me yearn for a sweaty, summer dance floor at a local bar whenever that becomes a thing we can do again.
Confession time: When someone pitched the new album from veteran rapper and onetime Wu associate Killah Priest to me as, "Intensely meditative—incredible flows over NO DRUMS. One and a half hours of zero beats," my gut reaction was, "Wow, that sounds terrible!" The last time I'd checked in with Priest was 2008's Behind the Stained Glass, and I couldn't see how his severe flow could work in such a sparse setting. Well, shows what I know: Rocket to Nebula is, in fact, one of the year's most riveting and beautiful records, a breathtaking tour de force that earns every second of its feature-length runtime. The album opens with Priest boarding a rocketship and leaving earth, a sample of Richard Nixon's phone call to Neil Armstrong repurposed to wish Priest a safe journey. What follows is like the Star Gate sequence from 2001 slowed down to a fraction of its original speed—a rippling pool of color and texture. The lack of rhythm turns out to be the record's great strength—Priest's use of murmuring synths and soothing strings swaddles you, creating an atmosphere of calm over which he can lay out his vision. And what a vision! Rocket to Nebula deftly fuses mysticism, Afrofuturism, spirituality, and science fiction, and Priest delivers each line with the gentle cadence of a prophet. His voice has softened over the years—at times, his hushed delivery recalls the Brooklyn rapper Ka—but his lyrics are as sharp as ever. "Never interrupt your enemy while he's making a mistake," he quietly advises on "The Wonderful You," over a soft pipe organ and choir, "because volatile words is like a double-edged sword/ And victory is when your opponent surrenders of his own accord." This is an album you put on, then lean back, close your eyes, and allow its imagery to unfold before you. A successful crowdfunding campaign to press it to wax is just nine days away from closing. Don't miss your window.
Merch for this release:
2 x Vinyl LP, Cassette, Compact Disc (CD), T-Shirt/Apparel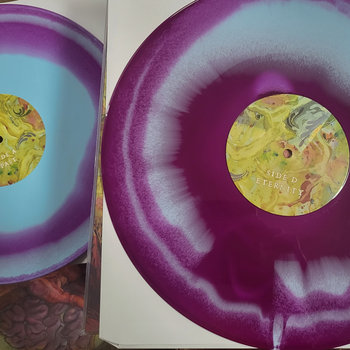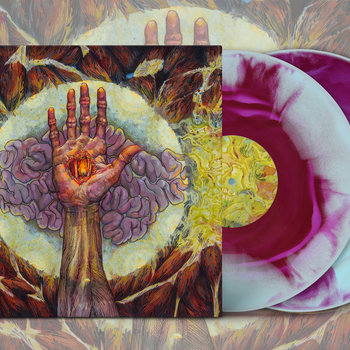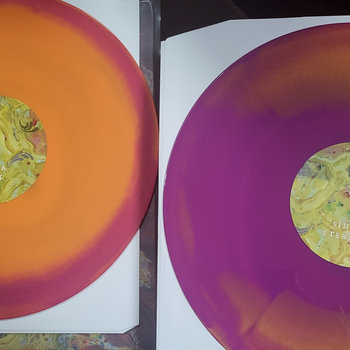 The new album from NYC outfit Pyrrhon is a complex, intimidating exercise in extreme-metal ugliness that's anything but straightforward. The hellscapes explored on these 12 songs run the gamut from blackened tech-death ("Down At Liberty Ashes") to dirge-y sludge ("The Cost Of Living") to grinding noise rock that sounds like demonic, Bleach-era Nirvana ("State Of Nature"). Ironically enough, Pyrhon's sinister, protean methodology is the closest we come to a thoroughline: individual arrangements may differ, but the constant stylistic switch-ups, buttressed further by the band's attention to technique, support a stream of consciousness—or perhaps more accurately, a dread-laden undertow—that never once buckles under the weight of its own ambitions, instrumental or otherwise. Best of all is eight-minute closer "Rat King Lifecycle," which maps all of the aforementioned divergences into a head-spinning romp that's as disturbing as its namesake. To listen to Abscess Time is to tear into the heart of darkness, carrion-like, relishing every rank riff and hairpin turn as if it were a Michelin-starred morsel.
The archive of forgotten indie pop bands is boxes of unsold 7-inches in the corner of the hearts of those who love them, so here's one from the vaults that might thrill the unfamiliar. Twig were an early 90s, all-female act from Massachusetts on Harriet Records, a sort of east coast K-meets-Sarah records notable for putting out early releases by John Darnielle and The Magnetic Fields. Like many indie pop bands of the era, Twig's existence is documented across a scattered assortment of compilations and 7-inch singles, but bandleader Julie Kantner has uploaded their entire oeuvre to Bandcamp along with releases from her pre and post-Twig acts, reaching up to the present day. Fall of the Love is one the strongest from Twig, especially the optimistic A-side, which has that breathless, chiming quality of Tiger Trap with bright harmonies and a start-and-stop tempo plus a bridge to die for. These recordings aren't the best quality and give the impression of having been ripped to digital from vinyl, but honestly all the crackles just add to the charm, as if you're hearing these tunes off a mixtape made nearly 30 years ago.
Artist Submission
Merch for this release:
Compact Disc (CD)
Big Brave's sprawling yet nuanced compositions create a beautiful landscape for Robin Wattie's emotional howls to reside. Everything about this record feels organic, effortless and meditative to the point that you can hardly feel the time go by while listening to it. That being said, they have also managed to weave in many memorable refrains that greet you like an unexpected run in with an old friend upon further listens. This is a beautiful gift during long quarantined days, to be transported somewhere else that feels familiar.