SEVEN ESSENTIAL RELEASES
Essential Releases: Vaporwave, Alt Metal, Lo-Fi Bedroom Pop and More
By Bandcamp Daily Staff · January 29, 2021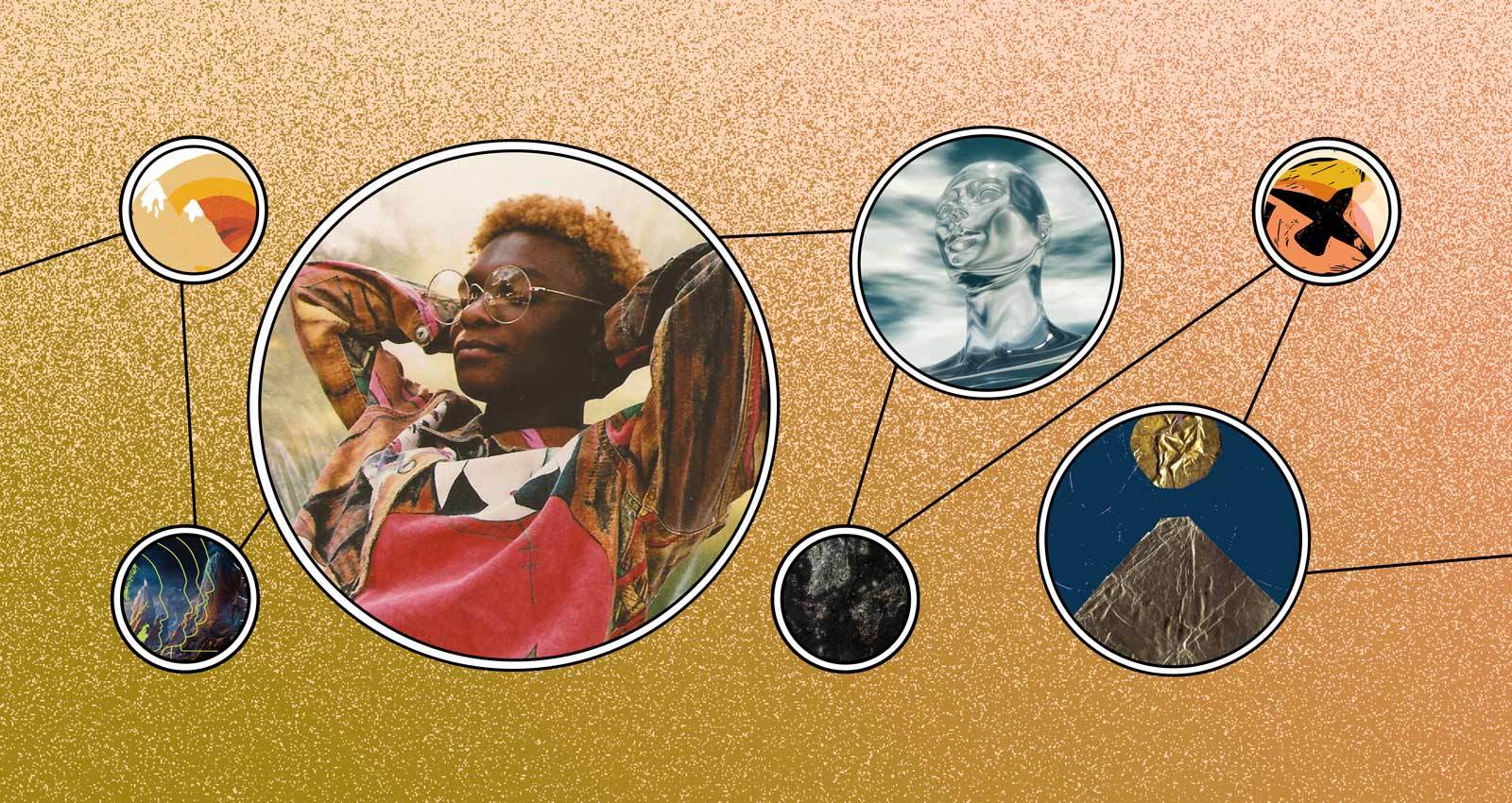 Welcome to Essential Releases, our weekly roundup of the albums that we can't stop playing, and that we think you need to hear.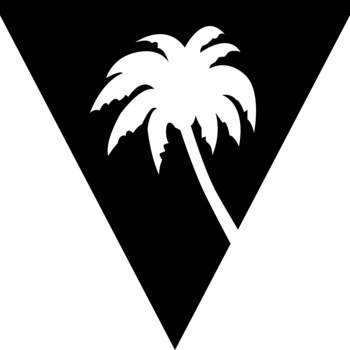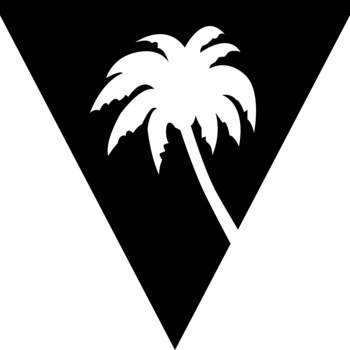 Merch for this release:
Cassette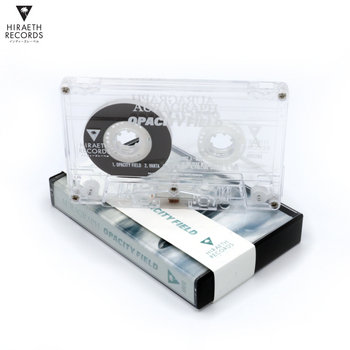 Auragraph is Hector Carlos Ramirez, a composer, producer, and engineer with a knack for musical nostalgia; he's best known as a member of the Stranger Things team (or as I like to call it, synthwave's answer to the Saturday Night Fever score). Before settling down with his synths in LA, he played in punk bands across Texas—a possible explanation for why Auragraph's vision of vaporwave is so propulsive and dramatic-sounding compared to his peers', especially on the low-end. Whereas first album Memory Tracer draws from '80s muzak gospel, Opacity Field enshrines '90s house, acid, and industrial; a texturally-rich grab-bag of crisp breaks ("1994"), rubbery synths ("Acid Disco"), and even new age worship ("Sky Plaza"). It might be musically and aesthetically descended from "mallsoft"—the contents of imaginary corrupted cassettes pilfered from abandoned malls—but Opacity Field is a record built to last.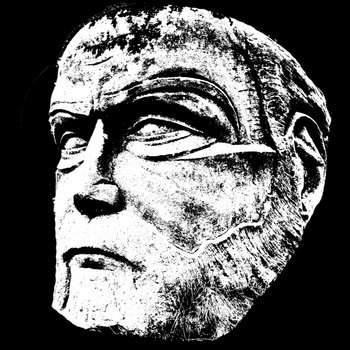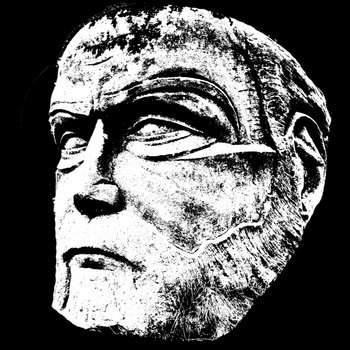 Merch for this release:
Cassette
Formed during the tail-end of the last decade—partially to offset the loss of two beloved Bristol DIY hubs—the collective Avon Terror Corps have wasted no time making good on their name. The acts that hover in their orbit—like the icy, relentlessly rhythmic Giant Swan and the furious, seething Jackson Veil Panther—write fanged, lunging songs built to electrocute, working from a base of primitive industrial music and then expanding or reducing from there. Both extremes are on display on Wish You Were Avon, a brain-scraping 90-minute compilation that surprise dropped on Monday. Tracks like FUMU's "Sonic Plaster_Attack Panic" and Princess Difficult's "Symphony of Emotions" slather insistent dance beats in layer upon layer of sonic gunk—heavy distortion, sub-tonal bass keys—for songs that are more texture than melody. The minimal moments are no less jarring: On the eerie "Screen is Dead" from the fantastically named Ambulance vs. Ambulance, wobbling synths balance precariously between sudden slashes of static, and on Miguel Prado's "Geomancy at Temple Way," an accordion-like synth sighs out a funereal melody over empty, frigid air. What unites all of the artists here is a shared desire to smash circuit boards into spear shapes. Some do it with a shout and some with a smile, but every act here is going for the throat.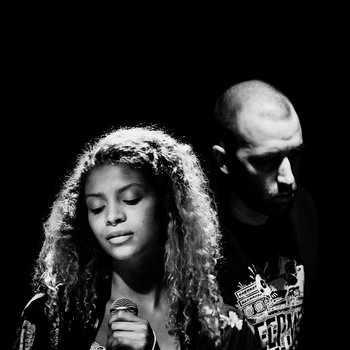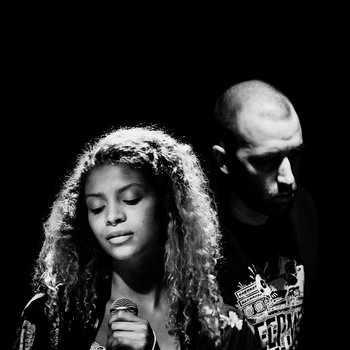 Merch for this release:
Vinyl LP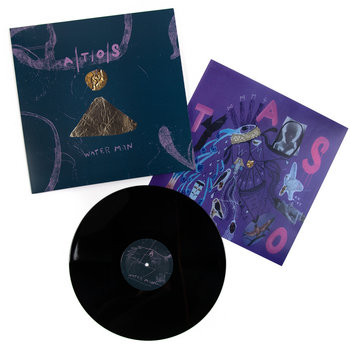 Anyone who kept tabs on the sound of British music from, say, 1991 until about '99 will find the sound of A/T/O/S—an acronym for "A Taste of Struggle"—refreshingly familiar. The Antwerp duo of Amos and Truenoys (the former handles vocals; the latter production) occupy roughly the same space as Massive Attack, Lamb and, more recently, Pale Spring, setting warm, emotive soul melodies over undulating layers of synth and percussion. Traveling such well-trod ground is a hazardous pastime, but A/T/O/S have a secret weapon in Amos, whose striking voice electrifies every second of Waterman; on album standout "Are You in Love," she winds a melody that recalls the best of mid '90s R&B through Truenoys's gently whirring menagerie of blips and beats; on the ominous "Listen," she upbraids a duplicitous lover, an audible sneer working its way into the edges of her husky alto. Throughout, the pair keep the lights low: most of the songs adhere to the classic trip-hop template of distant rhythmic pulse plus little eerie filigrees of synth. The rest belongs to Amos, who sets aflame every note she touches.
Merch for this release:
Compact Disc (CD), Poster/Print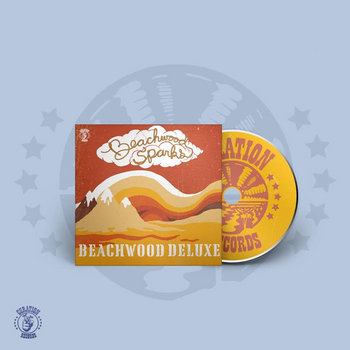 A midwinter warmer from much-loved cosmic country band Beachwood Sparks, Beachwood Deluxe is a special EP released to accompany Curation Records's 20th anniversary vinyl reissue of the group's self-titled debut. The first half is unreleased and alternate versions of songs from these bonafide Byrds maniacs, the beautiful recording quality and lack of overdubbed effects showcasing both the band's natural chemistry and deep connection to the music that inspired them. The highlight is "Morning Light," a lovely paean to spiritual renewal written by guitarist Josh Schwartz, who sadly passed away from ALS in 2017. The second half of the EP is made up of lively recordings from a performance in Green Bay, Wisconsin in 2000, that has all the charming spontaneity of a real rock show—from the goofing around on a Joy Division bass line before "The Ballad of Never Rider" to the part where everyone kind of forgets the first verse of "Wake Up, Little Susie" on what may be one of the most joyous renditions of the Everly Brothers' classic ever committed to tape. Bright and optimistic, soaked in twang and silvery harmonies, Beachwood Deluxe shines like a big California sun, its songs full of promise for better days ahead and brimming with the magic power of the rock and roll band.
Serena Isioma's latest album, The Leo Sun Sets, gives listeners a more thorough listen to her bedroom-pop style. Isioma's music sounds like perpetual summer with bubbly melodies married to playful wordplay—even when the song's subject is heavier. The indie-rock downhearted opener, "King" laments a lost love and declares a return to solo self-determination. The bridge of "I Don't Wanna Go" switches up with an interspersed juke beat between synths and drum snares. The album closes with "Stop Calling The Police On Me," which has a laid-back beat that belies the seriousness of the title. "Tell me what you think I'm supposed to do, with a life like this I've got so much to prove," Isioma sings. What I like most about The Leo Sun Sets and Isioma's overall style is their willingness to experiment with sound and lyrics. The music is fun, but you'd be mistaken not to take Isioma seriously.
Tom Sochas' first solo EP, You could hear the bird sing, was written and recorded during the U.K.'s first lockdown in April, right when the severity of the Covid-19 pandemic set in throughout the world. Environment plays a big role on this album, from the restrictions that forced its remote compilation, to the social unrest following the wrongful deaths of George Floyd, Breonna Taylor and Ahmaud Arbery. The concluding track, "Cypress," is a blues number composed around the time of Floyd's murder, and finds Sochas wrestling with his own place as a white man in a white-dominated society. "Not only was it a time for inner searching as to how I had unknowingly participated to [further] the problem," the pianist wrote in an email, "but also a deep reflection on where the music I was playing really came from and whether I had the right … to play a blues." Other songs aren't so melancholy: "Tenzing" is a contemplative piece conjuring pastoral scenes, like climbing a mountain or, at the very least, walking down the street. "Outward" harbors the same vibe; confined to his home, the song imagines a day of getting lost in the park. Sochas crams a lot into the EP's 19 minutes, and in the end, it's an impressive step for the promising bandleader.
Merch for this release:
Vinyl LP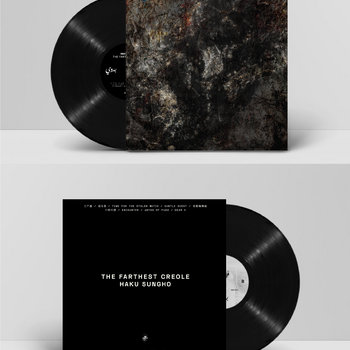 Korean-Japanese musician Haku Sungho (once of Tokyo, now of Berlin) has an extensive art-world CV, working with dance troupes, filmmakers, and visual artists and bringing a careful, considered aspect to improvisational performances. (Like many fine experimentalists, he's created a fair number of his own instruments.) But you don't need a BFA to fall into the world he's created on The Farthest Creole, his latest LP for Bedouin Records, a stunning record that, true to its name, communicates directly in a mixture of sonic languages. (The closest genre to place it into might be "dark ambient," but that feels too limited.) The atmospherics seem haunted by human industry, field recordings of clanking trucks and hissing machines rising up through ominous synth layers, but there is also clear pop songcraft to be found here, a sense of motion to undercut the dread. Too many ambient musicians create beautifully layered soundscapes and then leave it; not so Sungho. A plangent acoustic guitar line drives the almost-folk song "或る景;" and "subtle scent" turns a meditative rainy day into horror film anxiety with the help of pulsing bass, tangling melodies, and synth hits. Sungho's restrained, subtly manipulated vocal atop the roiling rhythms of the first half of "abyss of fuzz" makes the breaking-open of the track in its latter half feel like a revelation. Just wonderful, from concept to execution.