SEVEN ESSENTIAL RELEASES
Essential Releases: Hard Rock Afrobeat, Tenor Sax, Dance and More
By Bandcamp Daily Staff · January 22, 2021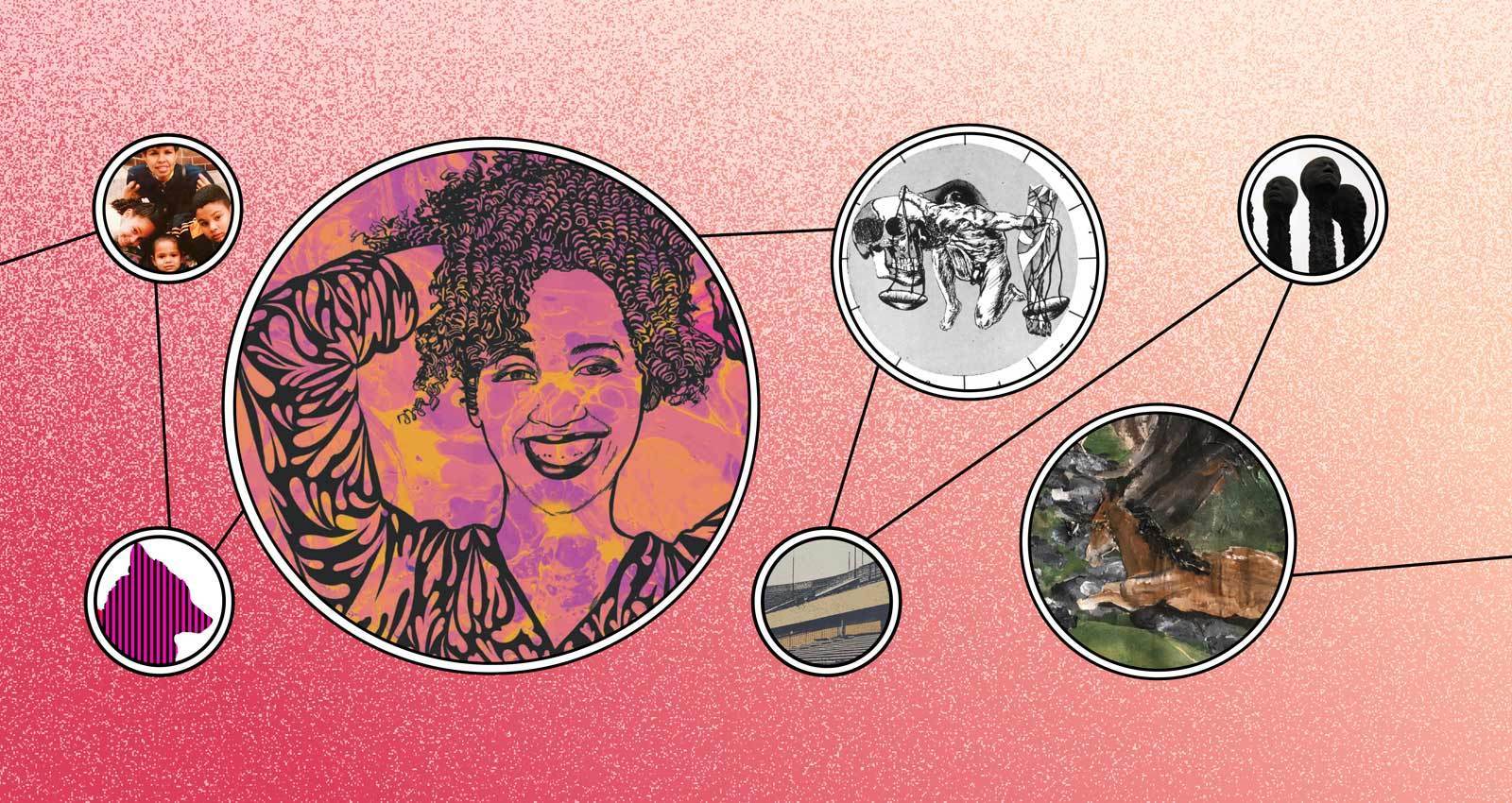 Welcome to Essential Releases, our weekly roundup of the albums that we can't stop playing, and that we think you need to hear.
I greet each new drop from AceMo, and his compatriot MoMa Ready, like sapphires falling from heaven; each one seems just as precious, colorful, and multifaceted. So when All My Life 2 showed up unannounced on the last day of 2020, I could not get my hands on it fast enough. It did not disappoint. Consisting of tracks recorded between 2016 and '19, All My Life is another splendid showcase for all of the tools in Ace's arsenal. "Celestial Nights" is a hypnotic, six-minute house banger that swells and recedes, periodically lit up by a hot pink synth line that plays hopscotch across the beats. The winkingly titled "New Daft Punk" has some of the French duo's throwback charm, but Ace wisely chops up the central pad tone into millisecond blips, letting it stutter across an insistent four-on-the-floor rhythm. He saves the most euphoric number for last: "Phone Tag" puts the dreamy vocals of Yunie Mojica (who also plays sax on the song) in the spotlight, letting the music dissolve into pools of sound around her fluttering melody. It's more a suggestion of a song than an actual song, which is one of the things that makes it so fascinating to listen to. AceMo doesn't deconstruct dance music forms so much as he finds interesting patterns lurking undiscovered in its corners. All My Life 2 is another gem from on high.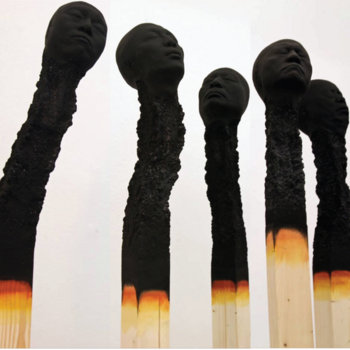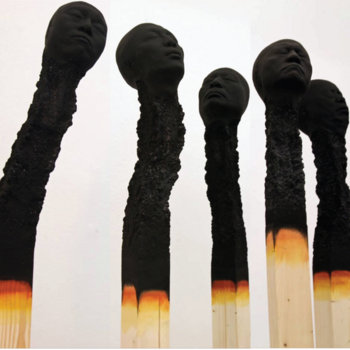 Merch for this release:
Vinyl LP, Compact Disc (CD)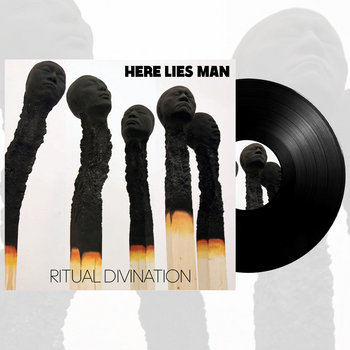 Here Lies Man are an L.A. heavy rock fusion band formed by members of the forward-thinking afrobeat group Antibalas, frequently described as "Black Sabbath played Afrobeat." Their fourth album, Ritual Divination, ensures that such hypotheticals will persist well into the future—least of all because Here Lies Man have made the cliche their catchphrase, per the description—only to be refuted with a stoned singularity all their own. Most of the momentum comes courtesy of the afrobeat side, all sinuous grooves and rhythmic arrangements, but the hard rock elements are much more forceful and varied this time around: take "I Told You (You Shall Die)," which deploys the slow, pained harmonies and blues-inflected guitar lines associated with classic doom to quaking effect. Just like Antibalas, Here Lies Man push the boundaries of rock simply by us of the obvious: whether rooted in Nigerian highlife or UK hard rock, the groove conquers all.
For his 1972 album, An Evening With The Devil, tenor saxophonist Wendell Harrison conveyed the anguish of living as a Black man in the Nixon era. Instead of hyperactive free jazz, which one might expect as an expression of such angst, Harrison took a different trek, choosing serenity over disquiet. But it isn't smooth by any stretch; the looping grooves and spoken-word poems (by Detroit poets Oba and Vajava) depict the protagonist's bewilderment, as if he'd fallen down a hole into another dimension. "Where Am I" represents the very moment he's dropped into this new place, when the reality of Nixon's election sets in. The shapeshifting arrangement, a glittering mix of light percussion and wind instruments, scored a new dawn in America; its sporadic horn blasts signaled pending doom. By the time "Consciousness" rolls around, the notion of equality has dissipated and xenophobia has taken its toll. "I realize what's going on," the protagonist declares. "The big ball of integration turns into the big ball of separation, the big ball of a separate Black nation where I can really be free." In the end, An Evening With The Devil wasn't just a brilliant album for its time, its radiance could also score the nightmare of living through the Trump age. These past four years have been quite bizarre as well.
Merch for this release:
Cassette
Pianist Jamael Dean's music is meticulous and thoughtful almost to a fault, carrying within it worlds of musical knowledge and layers of reference far beyond his years. 2019's Black Space Tapes, a modern spiritual jazz standout, was his breakthrough, but it's well worth exploring the projects he makes under other aliases—Jasik and Jira ><—as well. These are essentially his rap and production aliases, under which he is remarkably prolific, and it should surprise no-one familiar with his work that he is as good a rapper as he is a pianist and producer. On Forest of Spirit, which I have been sitting with all week because its depth and introspection are qualities that are really calling to me right now, he makes endlessly spiraling connections to his ancestors, to his community, to his own truths. Able to flow as easily over a bed of gentle, spacious jazz atmospherics ("Green Mountain") as he is over luminous beats ("Black Sands"), Dean is a true poet and storyteller, and Forest of Spirit reads as almost straightforwardly sincere in its emotional resonance. ("I can't relate to the fake," he repeats with deep conviction on "New Home.") Corny, however, it is not; Dean's imagery and wordplay, as well as his production work, are all too subtle and clearly personal. This is a really terrific headphone record, and a work that instills me with a sense of real hope. More than any transfer of power between two representatives of the state, it's artists like Dean who keep the flame burning for me.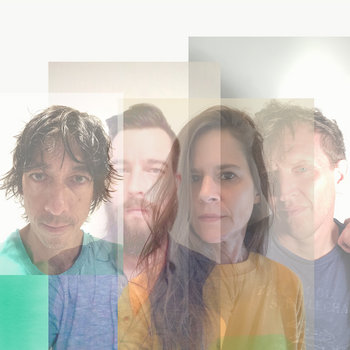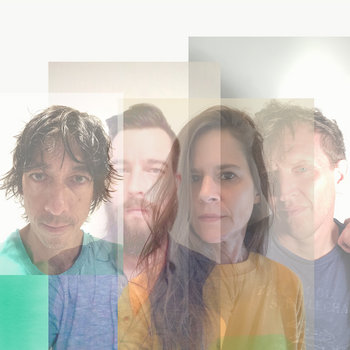 Merch for this release:
Vinyl LP, Compact Disc (CD)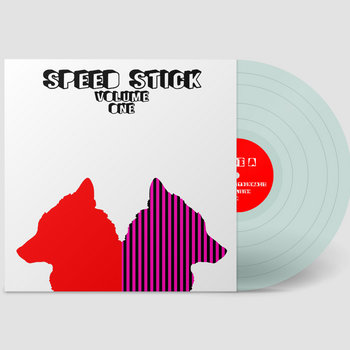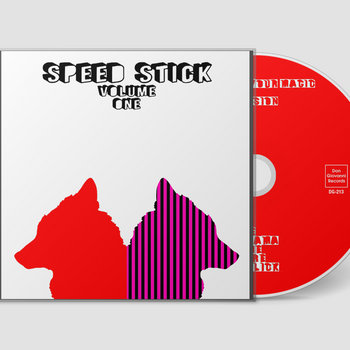 There's a lot of chaotic energy around Volume One from North Carolina supergroup Speed Stick, which boasts Ash Bowie of Polvo, Charles Chace of The Paul Swest, Laura King of Bat Fangs, and Thomas Simpson of The Love Language as members. One even hesitates to call them a "group" so much as a musical art project and this collaborative record is their first installation. It was created over the course of a year when the band sent out nine studio tracks and one live track consisting only of beats to select musicians with the instruction to build upon the rhythms. The results are as adventurous as you might imagine, with zero fucks given about genre—this isn't even rock music half the time, if that's what you came for. But for those open-minded enough to take the trip, there's plenty to enjoy. From the magically sticky and impossibly hooky "Knots," which features Kelley Deal to the hypnotically spacey "Let It Shine," contributed by Ryan Gustafson of The Dead Tongues, Volume One is full of surprises, no track sounding exactly like the next. Okay, they might not all be to your taste, but that's also sort of the point.
Jackie Venson
Joy
Merch for this release:
Vinyl LP, , Compact Disc (CD), DVD, Poster/Print, T-Shirt/Apparel
Jackie Venson's Joy is a breath of fresh air. The Austin-based Venson comes from a musical family—her father was a professional musician for 40 years. Venson's music is upbeat and assertive and Joy is a large oeuvre that displays Venson's range as she seamlessly transitions from R&B, indie, and rock tracks. The punchy opener "Only Have You" is an infectious electric guitar-laden jam about unyielding desire. Venson leans into her rock influences with the Minneapolis sound-inspired "Witchcraft" which features synths and blaring strings. The anthemic titular track harkens back to '80s rock-infused R&B tracks as Venson declares that she chooses joy despite tribulations: "My dreams cannot be bent I decide, I decide. I choose joy," she sings. The album's closer ends the project like a gospel reprise."I know what I am worth. I won't compromise. When it's right it's right," she sings. Venson's unrelenting energy is what I'm taking with me into the rest of the year after this rocky start to the new year.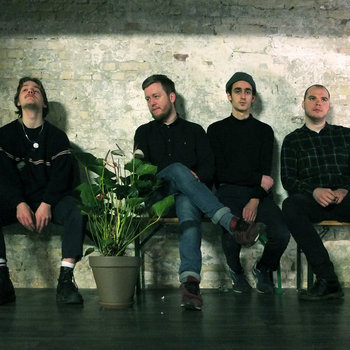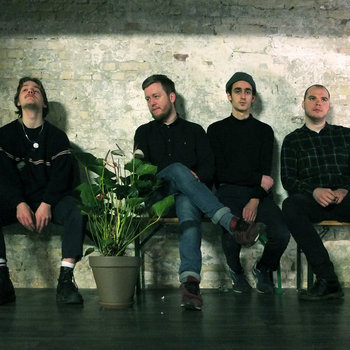 Merch for this release:
Vinyl LP, Vinyl Box Set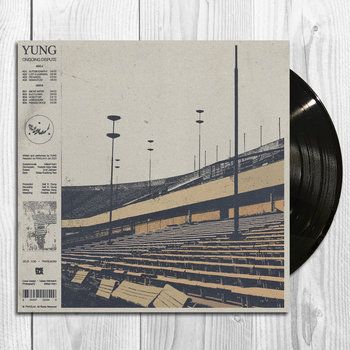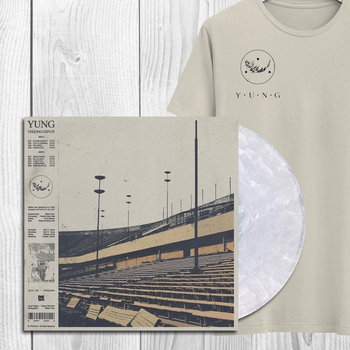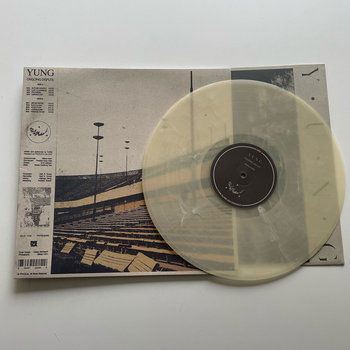 I'm a real sucker for arch fourth-wall-breaking in a rock song (when it's done right), and so the Danish group Yung won me over early when, about a minute into their excellent second record Ongoing Dispute, vocalist Mikkel Holm Silkjær says to guitarist Emil Zethsen, "Oh yeah, that's a beautiful note. Keep playing that, and I'll just go ahead and write an autobiography." And while flourishes like that call to mind other "comment on the song while the song is progressing" auteurs, like Ought, the band I kept thinking about while listening to Dispute was The Go-Betweens—particularly in their earliest days. It's not just that Silkjær's voice sounds at times eerily like both Robert Forster and Grant McLennan; it's that the group nails a similar combination of tangled-up guitars and lyrics that are both pithy and pained. On "Lust and Learning," over a gentle rain of guitars, Silkjær sings of "Searching for meaning in a provincial town, where every second is a lie"; on the heaving, almost post-rocky "Dismantled" he deadpans, "Some people romanticize competition/ I merely look at them and laugh." The guitar lines all arrive like spear-points, piercing and acute, and the lyrics strike the perfect balance between brainy disaffection and emotional turmoil. It's a bracing, direct record, with songs that keep unfolding the more you listen.