SEVEN ESSENTIAL RELEASES
Essential Releases, January 20, 2023
By Bandcamp Daily Staff · January 20, 2023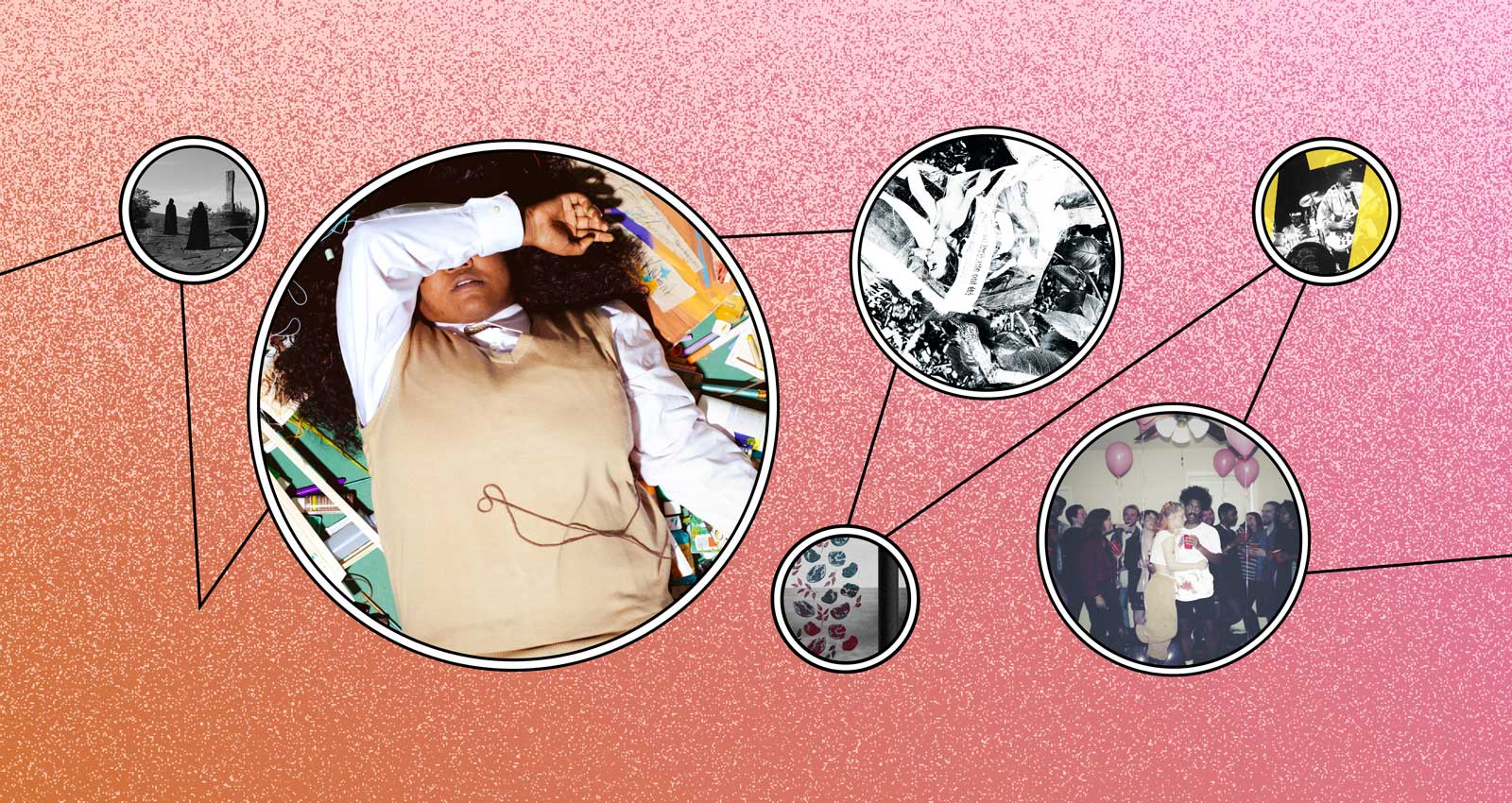 What the Bandcamp Daily editors are listening to right now.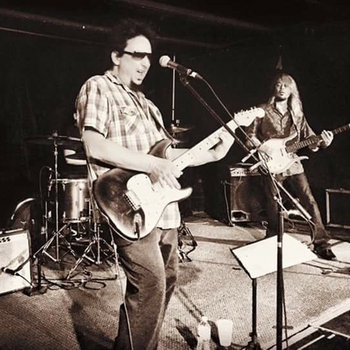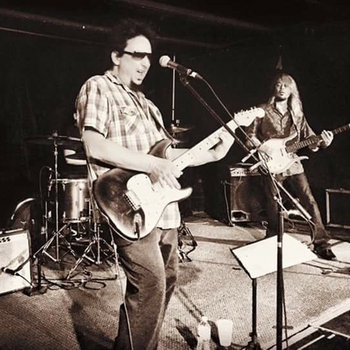 Merch for this release:
2 x Vinyl LP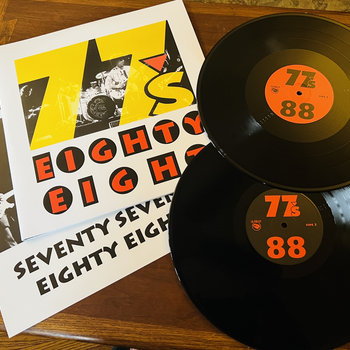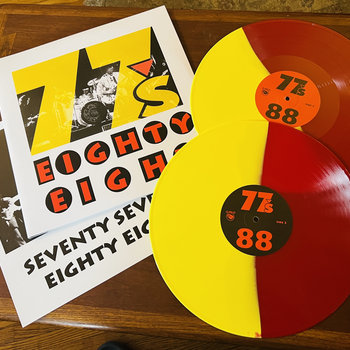 The Sacramento group The 77's were at the peak of their powers when they entered local club The Warehouse to record what would eventually materialize three years later as live album Eighty Eight. Their self-titled debut for Island Records was released to positive notices—most notably, a three-and-a-half star review in Rolling Stone—and lead single "The Lust, The Flesh, The Eyes, & the Pride of Life" was garnering enough local radio play that 311 would later end up biting the lyrics to an entire verse for their 2001 song "I'll Be Here Awhile." But in a matter of months, the wheels would fly off completely. Bassist Jan Eric and Keyboardist Mark Tootle quit, and it would be two years before frontman Michael Roe gathered up the odds & ends for a compilation called Sticks & Stones—which would go on to become the band's most beloved album. Listening to the recent vinyl reissue of Eighty Eight—named for the year in which it was recorded—you'd be hard-pressed to hear any signs of strain. Simply put: the band was incendiary, nailing a match-to-flint volatility that makes every song feel like a blinding hurtle down a greased-up luge. Much of this is down to Roe, a consummate frontman and bandleader who had seemingly internalized the entire catalog of Sun Records 45s and was able to call them up on demand. The way "Mercy, Mercy" hairpin turns into Ricky Nelson's "Waiting in School" and then right back out again is one of the most breathtaking moments on any live record, anywhere. The rest of it is just as good, Roe finding the punk spirit at the heart of old rockabilly and jump blues and turning it loose on an unsuspecting audience. Thirty-five after it was recorded, Eighty Eight remains a scorcher.
Merch for this release:
Vinyl LP
If You Feel Alone At Parties captures a sense of malaise and wistfulness that seems very of the moment. Blvck Hippie's Josh Shaw is a deft writer who pens devastating lyrics that are backed by his band's very DIY and shoegaze indie sound. The album standout is "Art School" with its silvery guitar tones and tongue-in-cheek lyrics like, "Everyone deserves to pay at art school." The title song has a fun, surf rock vibe that pairs well with the lyrics about finding connection when you feel alone in a room full of people. The album ends with the melancholy "Last Words" that asks an old friend "Do you still get lonely?" If You Feel Alone At Parties captures the essense of the self-proclaimed "sad boy" Shaw and provides a soundtrack for the uneasy transition periods in life.
Though its songs are infused with a sharp sense of humor and and playful self effacement, the bulk of the latest record from Atlanta rapper Jamee Cornelia is about the sacrifices that art demands of the people who make it. It's a struggle Cornelia breathlessly summarizes over a humid trap beat on "Potential," rapping, "My heart growing heavy for anyone thinking it's love/ this took dedication/ this took hella patience/ and honestly, we barely up/ we still gotta get it, we still gotta make that shit make us a living." The same sentiment pops up in the humorous mid-album skit "Campus Radio," where Cornelia, playing the role of the DJ, says, "Up next, we have a talented musician who'll be talking about what it's like to be a full-time student, a minimum-wage cashier, and a touring musician." But Cornelia doesn't just settle for stating the obvious; the album's savviness lies in the way they connect artistic struggle to every aspect of life—the broke rapper stunting with luxury goods on Instagram while owing Cornelia money ("Direct Deposit"); the way the the lack of success can lead to desperate and dangerous self-medication ("Feel Something"). Musically, Cornelia is equally at home rapping over breakneck jungle-influenced beats (see: the brain-melting "Melodramatic") as they are on late '00s pop-emo ("City Full of Stars") and grinding industrial metal ("Rock"). That the genre choice works in concert with each song's theme makes the album's wide range feel less like dilettantism and more like a conscious artistic choice. It's also a little ironic: on an album exploring the hardship of making music, Cornelia proves they can crush any musical style they attempt.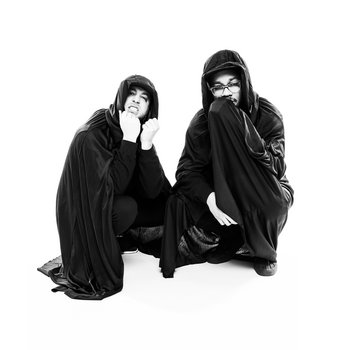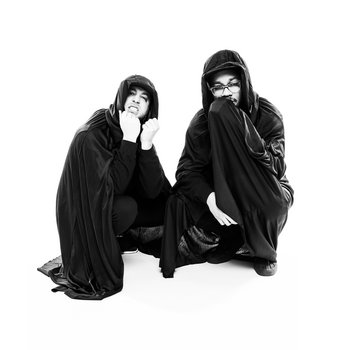 Merch for this release:
Vinyl LP
The Doppelgangaz aren't so much a hip-hop duo as a pair of assassins, and not just because Matter Ov Fact and EP have been dressing the part for 15 years (and doing it well, I might add). In sharp contrast to the battle-weary juggernauts and ultra-confident Gen Z'ers dominating NYC's rap scene as of late, the Doppelgangaz operate in the shadows, assembling their discography steadily, sophisticatedly, and stealthily; they require neither impressions nor hype only genius bars and well-executed subterfuge. Released in mid-December (arguably the best time for a sneak attack, as most listeners have already moved onto January) the duo's seventh studio album Black Cloak Lifestyle is another stellar entry to their catalog, molding each plush, jazz-inflected boom-bap arrangement into a runway for vivid storytelling. By anchoring each patently absurd setup ("Girlfriend Experience," for instance, follows a John who hires expensive sex workers for non-sexual services like cuddling and watching TV) in calm, soothing flows and consistently reliable production, the Doppelgangaz achieve the perfect balance between cutthroat and cunning. Seek out the cloak, and ye shall be rewarded.
Merch for this release:
Cassette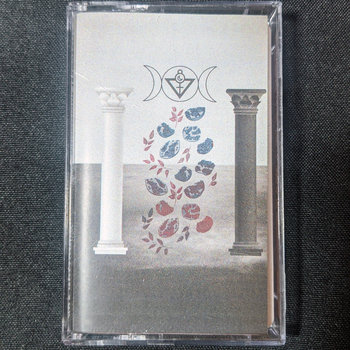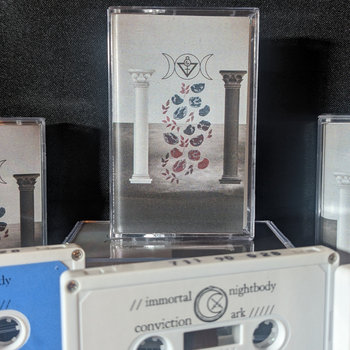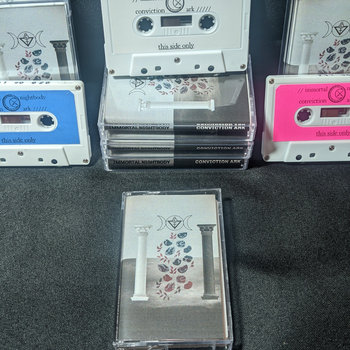 L.A.-based rapper, singer, and producer Immortal Nightbody (real name Sim Jackson Jr.) won't pretend the world/his life/everything ever isn't bleak as fuck because that would be an insult to your intelligence but mostly to his on Conviction Ark, an unsparing yet ebullient in its way record of self-examination set to music drawn from EBM, industrial, goth, and darkwave. Even when relating the grimmest of moments—say, when he's contemplating suicide on "Glendale Bridge" or seeking purity by sacrificing the "once sacred parts of me" on "Negative Freedom"—there's a dark and humane humor in Jackson's words that match his production choices, which always have a warm analog glow even when sampled from the evilest of synthesized textures. This makes sense—before he rapped, Jackson (who has written for Bandcamp Daily in the past) was the leader of post-punk band the Vivids, and his background in rock music certainly informs his work as Immortal Nightbody, most notably on Conviction Ark's title track (my favorite and also the best.) But without the buffer of noisy guitars, Jackson's sharp words sparkle unimpeded, always aimed directly at their intended targets—and all the lyrics are on the Bandcamp page, so you've got no excuse for not understanding exactly what he means.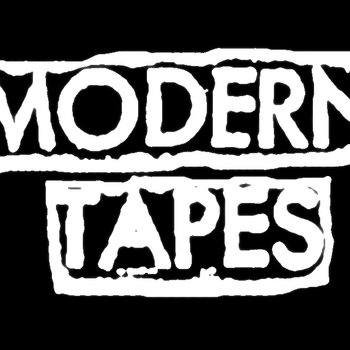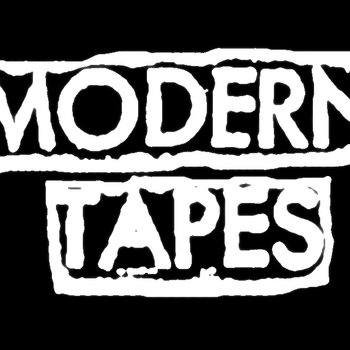 Merch for this release:
Vinyl LP
Mimi Luse (Cochonne) has a thread running through all of her musical projects—unease and discord. On her first solo album, 2021's Social Disease, this manifested as queasily intimate music where minimal beats clashed with oily, rubbery synth tones, and even the airiest of tracks ("Big White Hearse") felt spun around a core of something gnarled and ugly. On her latest, she pushes this feeling into maximalist territory, making clanging, thumping, speedy industrial techno that's intricately textured and intensely claustrophobic (while still being suitable for the dancefloor—particularly opener "Jack of Diamonds," which could ably fit into any discerning hardcore set). "Nervous Tic" has the teeth-grinding factory-floor rhythms of early Neubauten, and "I Wish Love (Janet)" uses a sample of a melted Janet Jackson record, mangled beyond recognition, to reach for a kind of manic euphoria. Truly excellent stuff.