SEVEN ESSENTIAL RELEASES
Essential Releases, February 17, 2023
By Bandcamp Daily Staff · February 17, 2023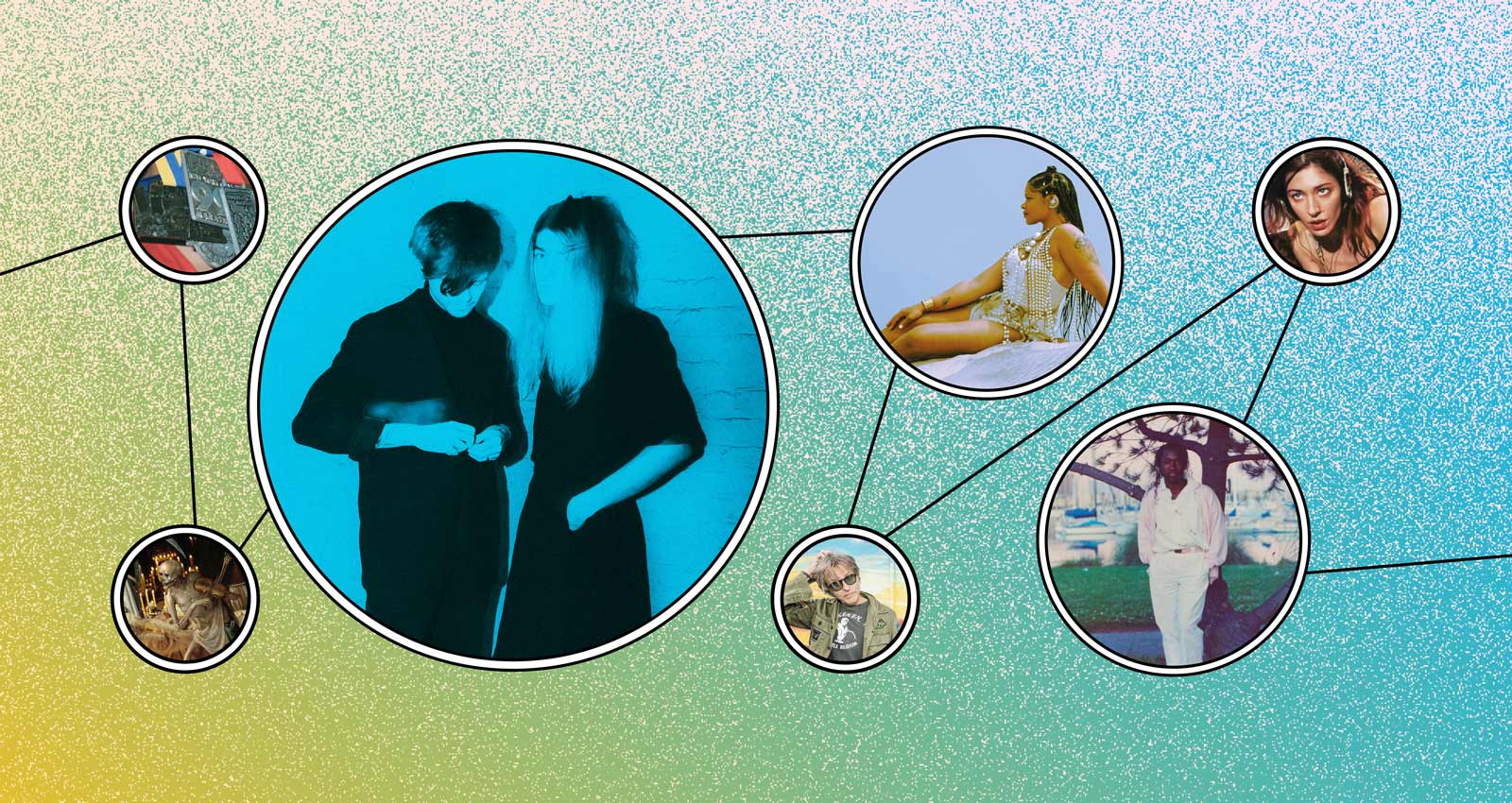 What the Bandcamp Daily editors are listening to right now.
Merch for this release:
Vinyl LP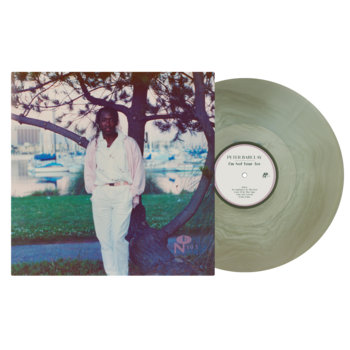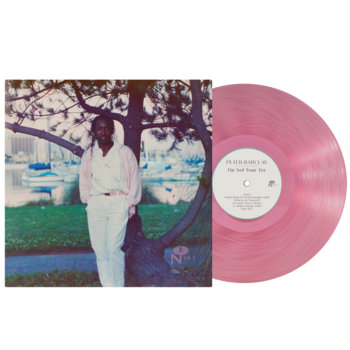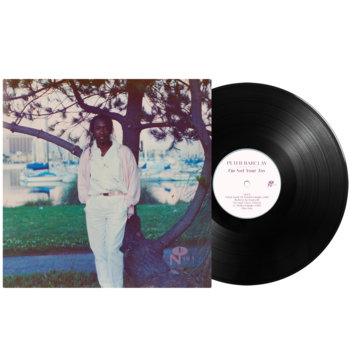 This rediscovered gem from Numero Group brings the music of the late queer artist Peter Barclay to the masses. Earnest yet boundary-pushing, these synth-filled tracks transport listeners back to the early 1990s with Barclay's take on the era's funk, pop, and R&B music. The opening track is a heartfelt and affirmational song that encourages listeners to accept their true selves: "Acceptance is the key/The acceptance of you and me/The acceptance of who you are/Acceptance will take you far." It's followed by the romantic "Love In the Sun," which smolders in all the right places. The album ends with the anthemic "One Day," which focuses on a future where everyone can live freely. The Oakland-based Barclay recorded these tracks piecemeal, and his two albums never reached fans outside of his local community during his life. Barclay passed away from AIDS in the late-90s, but his songs live on and offer insight into the genius of a self-taught artist who left this world too soon.
Merch for this release:
Vinyl LP, Compact Disc (CD), T-Shirt/Shirt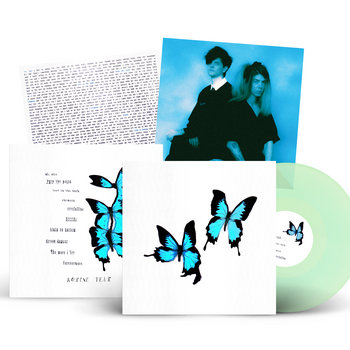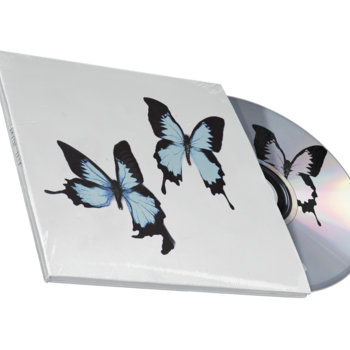 Some goth-leaning synth-pop outfits that grew out of the underground shy away from going pure pop, preferring to keep a little bit of grit and aggression in the mix. Not so Korine; the Philly duo make sparkling, swooning tunes that have Velcro hooks and a curious kind of mass appeal that could grab audiences at any point over the last four decades. (It's a little bit surprising to me, honestly, that they're not bigger than they are.) These are big-screen, heart-on-sleeve songs with vocal melodies one could easily transpose onto '00s stadium pop-punk if delivered with more performative histrionics and a twinge more whine. They're danceable (even the ballads), they're nostalgic without feeling dated, and they're legitimately written well and produced sleekly but not slickly. What else could you want? They've refined this sound significantly over the last couple of records, and Tear leans all the way into it, full cheeseball in an absolutely delightful way—when the bridge fades away and the full-on reprise at the end of "Dream Dancer" hits, it's easily predictable, but that takes away none of the visceral feeling. Rare to find a record that hits all the highs and lows of teenage emotion performed by adults who don't feel like they're pandering; rarer still to find one so sugary that doesn't leave you with post-candy sour-stomach.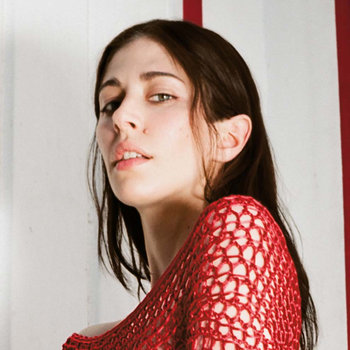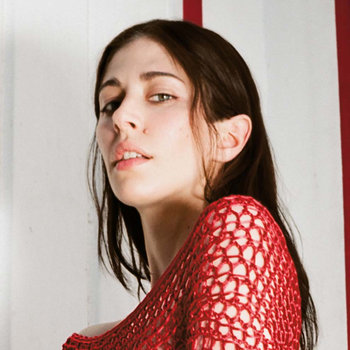 Merch for this release:
Vinyl LP, Compact Disc (CD)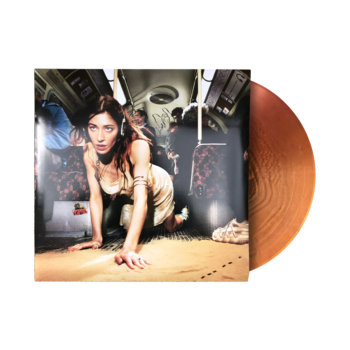 Caroline Polachek's second solo LP, Desire, I Want to Turn Into You, is the rare pop album that offers endless replay value, and not just because the woman's choruses tend to get stuck in your skull for weeks on end. Yes, the four singles, in particular "Sunset" and "Billions," possess many characteristics associated with potential chart-toppers: assertive, often demanding vocal performances; concise melodies, accessible themes, and production so pristine, the mix sounds hermetically sealed. Nevertheless, the album's staying power is owed less to the scale of Polachek's set pieces or her octave-jumping athleticism than the interstitial eccentricities of the arrangements (see the soaring bagpipe solos and church bells punctuating "Blood & Butter") and lyrics (someone add "Wikipediated" to the dictionary, please.). Twenty or so listens in, the high-fidelity easter egg hunt hasn't lost its initial charm. It likely never will. 
Merch for this release:
Cassette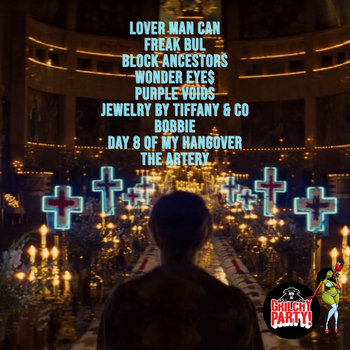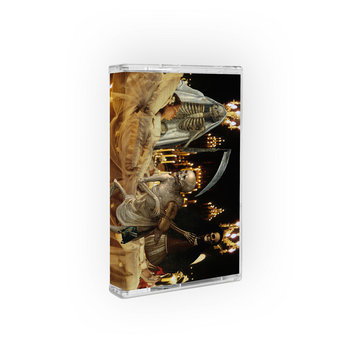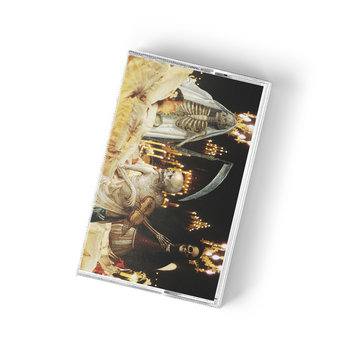 Late last week, the great label Grilchy Party sent a message to all of its Bandcamp followers, the contents of which seemed tailor-made to pique the interest of any underground hip-hop fan with half a pulse and a pair of working ears. "Matthew, hailing from Philadelphia, is an ungrounded experimental rapper with a decade of musical experience," it read. "His creative use of unconventional elements and fearless approach to lyricism has earned him a loyal fanbase and a reputation as a pioneering artist in the rap world." Though a full-length is still forthcoming, the label offered Loverman Can—Matthew's tribute to Philadelphia R&B station WDAS—as a teaser. It did not disappoint. Though the majority of its songs clock in under two minutes, all of them feel like fully realized, self-contained worlds. Over lush, chiaroscuro strings, thunking basslines and plenty of samples of early '70s R&B songs, Matthew patiently works his magic over top. And while his deep-set timbre may call to mind artists like MIKE and Earl Sweatshirt, content-wise—on Loverman, at least—he sounds more like a late-night DJ, sending out tender special requests from one lovebird to another. Loverman may just be a teaser for what's to come, but it builds anticipation beautifully.
Merch for this release:
Vinyl LP, Compact Disc (CD), T-Shirt/Shirt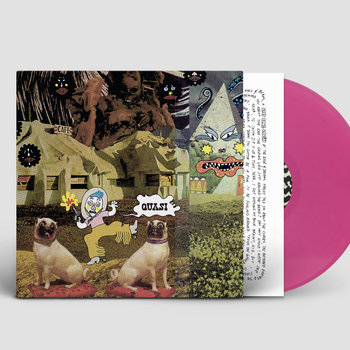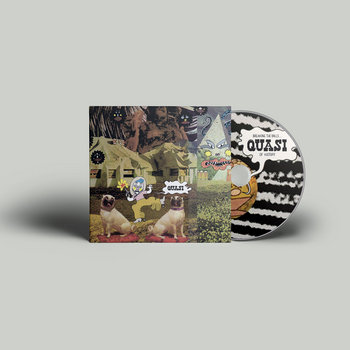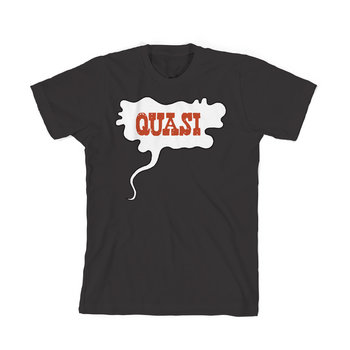 When we last we heard from Quasi, it was 2013 and they were leaving it all on the floor with sprawling and underrated Mole City, a double LP packed with so many musical ideas (most of them good) it would've been understandable if the band called it day. Fortunately for all of us who like our rock music independent of corporate crap, the Portland power duo since time immemorial have returned in fighting form with Breaking the Balls of History. The raunchy sound of Coomes keys and Weiss's expressive thumping is instantly recognizable, as are Coomes' catchy pop songs paired with darkly humorous lyrics, this time with a cynical eye turned on the vagaries of Our Dumb World—anti-vaxxers, climate change deniers, people trying to go space but not being able to because they can't afford the fare, etc. Not a lo-fi record but one that celebrates the lo-fi lifestyle, this is the sound two underground lifers still kicking out the jams in the basement, having "a long last laugh at the edge of death," as the opening track goes until "The Losers Win," as the final one does.
Merch for this release:
Compact Disc (CD), Cassette, T-Shirt/Shirt, , Poster/Print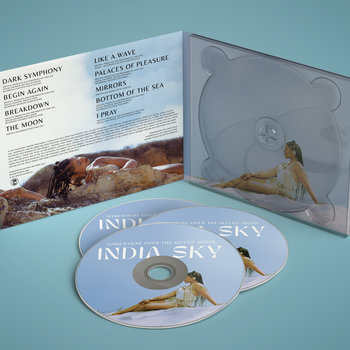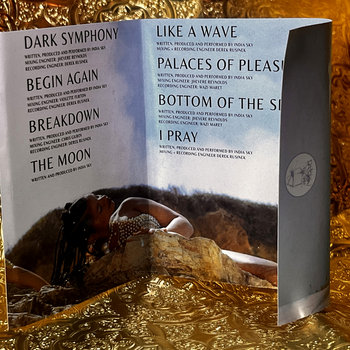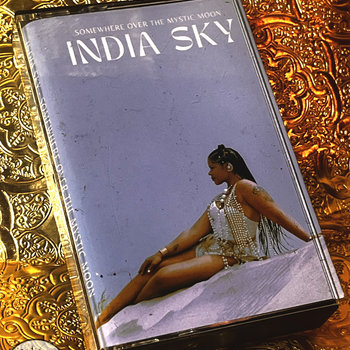 India Sky carries listeners to ethereal soundscapes on this electronic triumph. Sky is an interdisciplinary artist with an MA in film, and five of the album's nine tracks were created for her film The Lifecycle of Rainbows. The album's heart is the enthralling and high-energy "Breakdown." Steered by heavy-hitting synthesizers, the track features equally powerful lyrics like: "I can't tell anymore how far I've come and where I'm headed now." The album's opener is the sullen "Dark Symphony," which is precisely what it sounds like, with Sky addressing the darkness of life with her eyes wide open. My other favorite track is "Bottom of the Sea" which has an aquatic effect to it with wobbly synths and a driven beat. Sky is immensely talented and this album feels like an all-encompassing experience.
Starker & Theravada
SPIRIDON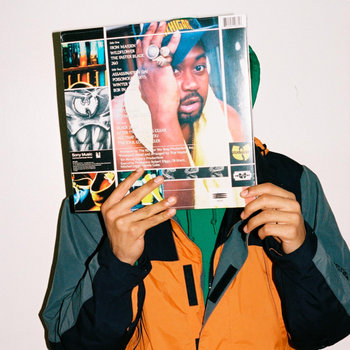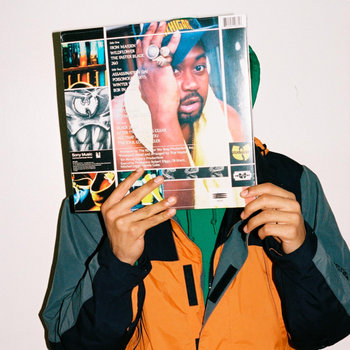 Like a lot of the underground hip-hop I've been obsessing over lately, the Brooklyn rapper Starker first appeared on my radar through his loose association with the Lynn, Massachusetts scene—specifically, appearances on albums by al.divino. But the deeper I started to dig, the more I discovered that he actually belonged to a whole other universe, one that also includes the rapper YL (with whom Starker made the excellent albums Lo.Caesar and Lo.Face, among others) as well as the producers Zoomo and Noface. He's also got the kind of rhyme style that shatters brains; the album notes at the bottom of the recently released Spiridon offer the assurance, "IT'S OK TO RAP FAST," and that's exactly what Starker does. Over the course of the album's frenetic 30-minute runtime, Starker fires out syllables in a breathless rat-a-tat, the out-of-control-BB-gun delivery serving as the perfect counterpoint to Theravada's beautifully delirious production. But it's never just technique for technique's sake—Starker crams every bar with punchline after punchline, and the fact that he rattles them off so fast creates in the listener a kind of euphoric, "Wait, did he just say what I think he said?" high; by the time the joke or the double-entendre clicks in your brain, Starker's already on to the next one. Theravada's production is vital to the album's success: cinematic and sweeping, it provides a broad and detailed melodic canvas that is absorbing without ever being distracting. In a way, Spiridon plays like a kind of hazing—if you can handle its relentless intensity, it proves you've got the mettle to push further into Starker's catalog.