SEVEN ESSENTIAL RELEASES
Essential Releases: Industrial Techno, Synth Punk, Video Game-Inspired Ska and more
By Bandcamp Daily Staff · February 12, 2021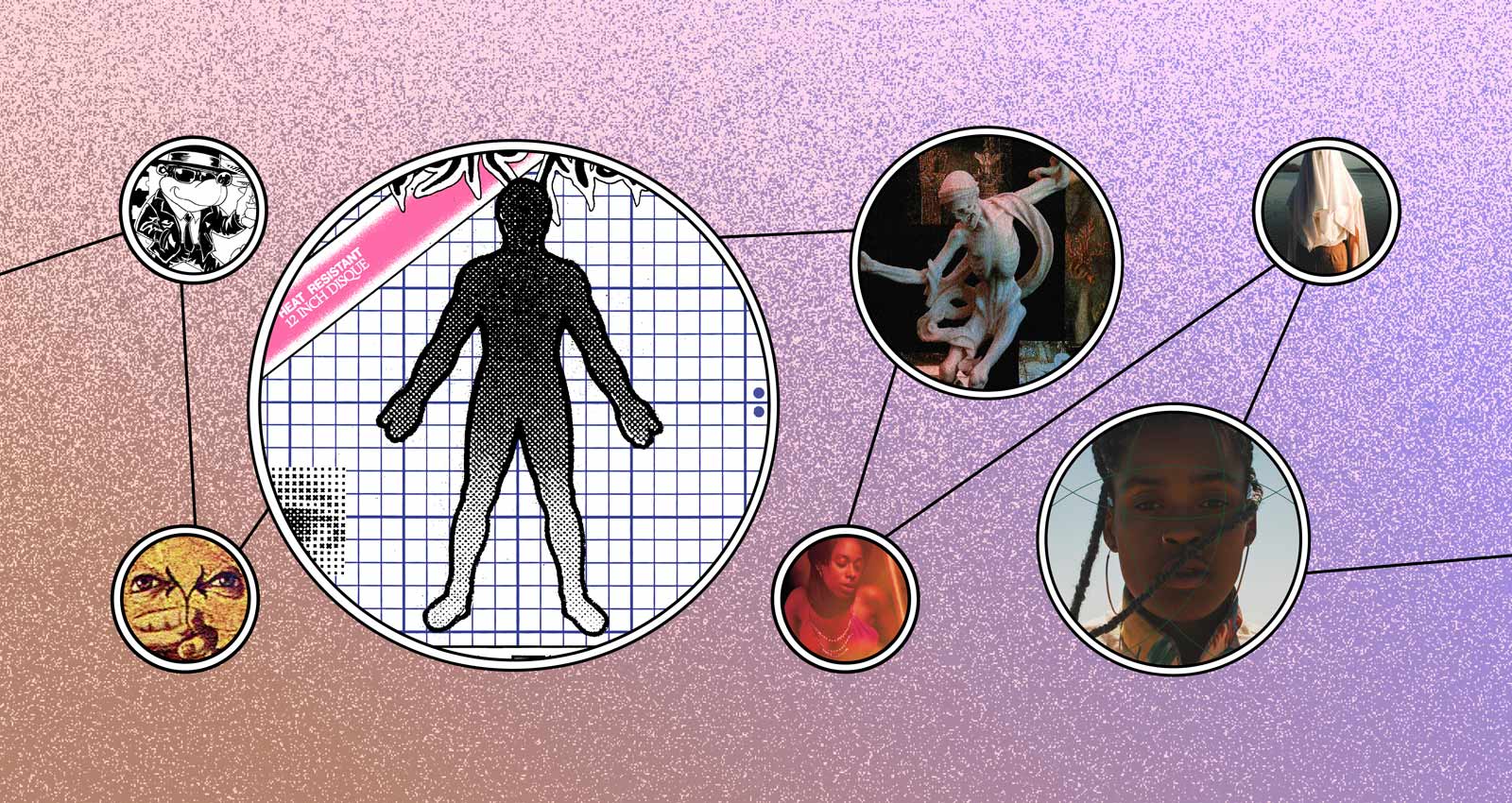 Welcome to Essential Releases, our weekly roundup of the albums that we can't stop playing, and that we think you need to hear.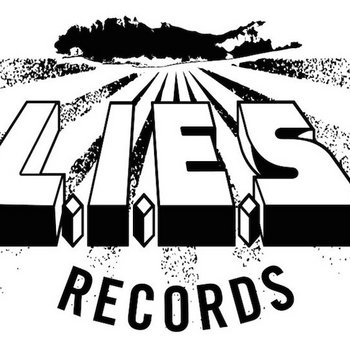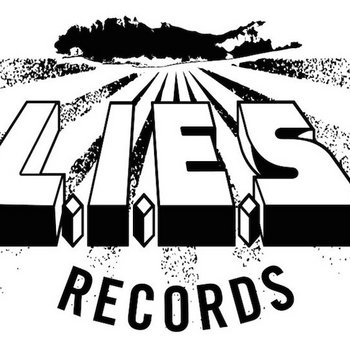 Merch for this release:
Vinyl LP
The final installment in Oliver Ho's White Rats series is full of terrifying sounds: the sickening bass synth that heaves away beneath "Shadows & Tall Trees," the menacing central melodic hook on "Wars," the distorted-to-hell demonic vocals on "Burning Sun." But none is more chilling than the one that opens the album. It's the voice of a British man—slowed down to sound like he's drunk—declaring in a menacing tone: "We exist purely to fight for our country! We've dedicated our lives to this movement! This is just the beginning! One day, we will take our country back!" The grotesque subtext in the phrase 'our country' is plain—and is the subject of the entirety of White Rats III, an unsparing look at nationalism, racism, and xenophobia around the world. The milieu is pitch-black, ice-cold late '80s industrial music, and every song here feels unsettling, even when the lyrics are opaque. To wit: Halfway through the album, Ho tops a mournful, heart-wrenching synth line with buzzsaw electronics and a scream worthy of any death metal song. The name of the song is "They Burned the Villages." "Lord of the Flies" runs on a rugged, primal thump, with nasty, jagged synths cutting across the middle, and "A Quiet Furnace" works a percolating groove over and over as Ho recites words in monotone above: "Blood." "Lies." Three years after it started, the White Rats trilogy ends much as it began: in the shadows, face to face with the human monster.
Garland of Hours
Lucidia
Merch for this release:
Compact Disc (CD)
Amy Domingues' aughts-era project Garland of Hours could be categorized as chamber-pop because Domingues played cello and took cues from British folk, but it's better understood as an organic outgrowth of the artist's love for medieval and Renaissance music and the influence of the D.C. punk scene she called home (Brendan Canty, Jerry Busher, and Mary Timony all played in Garland of Hours over the years.) The group's final album, 2012's Lucidia, is an assortment of songs Domingues wanted to release before leaving the indie world to devote herself to the study of the viola da gamba (a bowed string instrument popular in the 15th-18th centuries) at the Peabody Conservatory, but it doesn't feel thrown together and works beautifully as a final statement from this unique project, drawing zig-zagging lines between post-punk, folk, and bare-bones indie rock with baroque flourishes and ancient-sounding instrumentation. All the threads come together over the final two tracks, one an eerie cover of Lungfish's "Evidence" and, for the grand finale, a song from 17th century Scottish composer Tobias Hume, on which you can hear Domingues playing the viola da gamba. Perhaps a little "between the chairs" genre-wise for the decade of its release, Lucidia (and all of Garland of Hours' releases) might hold new appeal for a passionate audience of dungeon synth listeners.
Merch for this release:
T-Shirt/Shirt, Vinyl LP, Cassette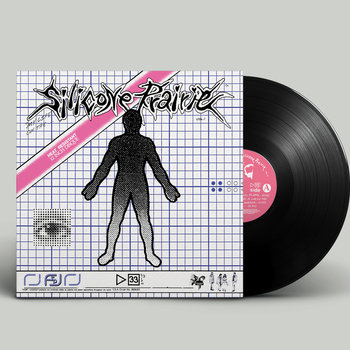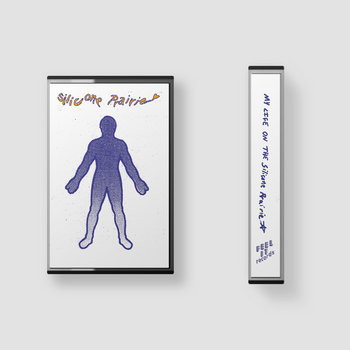 I can only describe the first full solo LP from Kansas City's Ian Teeple (Warm Bodies, The Natural Man Band) as a real doozy. It's a mad scramble across genres and subgenres from warped post-punk ("Dance to the Beat") to country ("Lay in the Flowers") to minimal synth ("Song for Patrick Cowley"), all threaded through with wild energy and anchored by ferocious hooks. The production is lo-fi, trebly, and unpretentious; no sheen needed when the songs you write are this tight and imaginative. It'd only get in the way. From the little giggles that punctuate one of the nervous choruses of "America" to the vocal oscillations (from helium-pitched to baritone) on "Picnic at Hanging Rock," it's also full of little details to confound and ultimately delight. I will venture to say in February that this is one of the best rock records I'll hear the year.
Merch for this release:
2 x Vinyl LP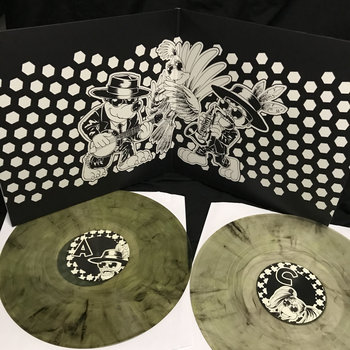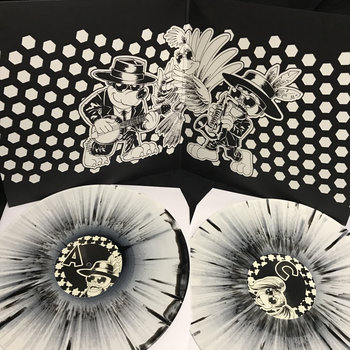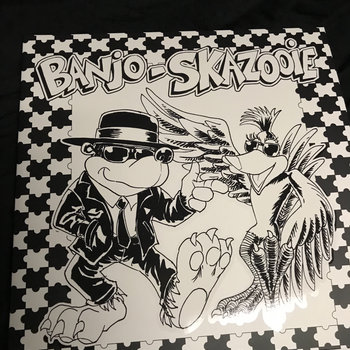 The Holophonics are a ska band from Denton, Texas, perhaps best known for their MaSKArades cover albums honoring everything from holiday music (Happy SKAnukkah, SKAlloween) and '80s music to rock bands like Saves The Day and Jimmy Eat World. For the 16th and final entry in the series, they're paying tribute to Grant Kirkhope's Banjo-Kazooie score, one of the most whimsical—and beloved—video game soundtracks ever made. Translating Kirkhope's synth-heavy compositions into vibrant ska punk instrumentals may seem like a ridiculous concept on its face—I mean, just look at the cover art!—but arranger and bandleader Eric Taino treats them with great care and respect, preserving all the quirks that made us fall in love with bear and bird to begin with. "Freezeezy Peak" still resembles a winter wonderland, albeit with less sleigh bells and more trombones; "Mad Monster Mansion" touches up the source material's Halloween-y aesthetic with surf-goth guitars and splashes of dub; and "Spiral Mountain" remains cozy and hummable as ever. Clearly, the Holophonics have saved the best for last, and any fan of bear, bird, or brass owes it to themselves to—what is it the skankers say?—pick it up.
Merch for this release:
Vinyl Box Set, T-Shirt/Shirt, Sweater/Hoodie, Bag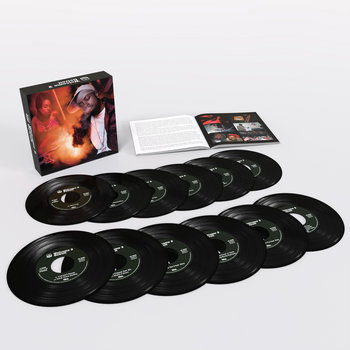 By 2000, James "Jay Dee" Yancey had amassed a legion of fans who idolized his soul-inflected, neck-snapping beats. From his work with Slum Village, A Tribe Called Quest, Common, and The Roots, Jay Dee proved he had a golden ear for big drums and arcane audio samples. But where other producers were obsessed with precision, there was something off about Jay Dee's music: At times, he'd drag the percussion to make the beat feel off-kilter. There was a palpable funk to his sound, a mesmerizing knock that took alternative rap by force. This all happened before he released his debut album, Welcome 2 Detroit, in February 2001. A kitchen-sink collection of brassy soul, Pan African funk, electronica, hip-hop and bossa nova, Detroit showcased the broad musical palette that assembled his aesthetic. And with prominent features from Elzhi ("Come Get It"), Dwele ("Think Twice") and Frank-N-Dank ("Pause"), it also highlighted the city's rap and R&B scenes. The album shone brightest when Jay Dee, who hadn't changed his name to J Dilla yet, was simply talking his shit. He did that best on "Give It Up," with its unsteady bass line and staggered drums; and "Shake It Down," with its silky two-stepping rhythm. Though Donuts is considered Dilla's master work, Welcome 2 Detroit was his breakthrough. 20 years later, it's still a gorgeous mosaic of sound with plenty to uncover.
The Arizona label Ascetic House was a longtime favorite of mine, so I was disappointed when it seemed like they'd gone dormant about halfway through 2018. For seven years, they'd dropped album after album of grim electronic music, punishing noise, industrial, and psych, working with both relative unknowns as well as above-the-radar artists (relatively speaking) like Boy Harsher and Alex Zhang Hungtai. The final day of 2020 brought with it some unexpected joy: a whole batch of out-of-nowhere new releases from the label, with a promise to continue on in the new year. Of those, the one I've been most fixated on is the latest LP from Montreal artist Jaclyn Kendall, a harrowing mood piece full of digital creaks and crackles and suffocating electronics. "Subterranean" is the watchword here: most of the songs consist of drawn out tones that feel like they could have been recorded in a drainage tunnel. Kendall introduces only the subtlest variations: a slow oscillation between two notes; a sluggish, hypnotic rhythm track. On "Wasn't Allowed to Wear a Burning Witch Shirt to Grandma's Birthday" (great title, btw), Kendall drops an extended sample from an old Satanic Panic video amidst layers of groaning electronics. The album is not only a showcase for Kendall's marvelously bleak vision—it's a welcome return for a label whose two-year absence felt like decades.
A triumphant tone runs throughout Nyallah's 2019 EP Reflections. The Los Angeles native originally set out to write songs that encapsulated a recent break-up. The songs on Reflections are much more universal. "Growing Pains," highlights Nyallah's silvery voice against the backdrop of a classic neo-soul sound. The slow and steady "Smoking Mirror" encourages listeners to trust themselves: "Got a tendency to second guess all my actions. Retracing my steps, "what's going to happen," they sing. The album ends on a celebratory note with the drum-heavy "Outro: The Journey". "Know that the dream's a reality," Nyalla sings. Nyallah is a recent graduate of USC's Thornton School of Music Popular Music Program where they studied under the likes of Patrice Rushen. That dedicated attention to music creation and production shines through on Reflections. Nyallah is making music that is aligned with their interests in Black music history and social change and  Reflections is a good introduction to their sound.