SEVEN ESSENTIAL RELEASES
Essential Releases, Feb 3, 2023
By Bandcamp Daily Staff · February 03, 2023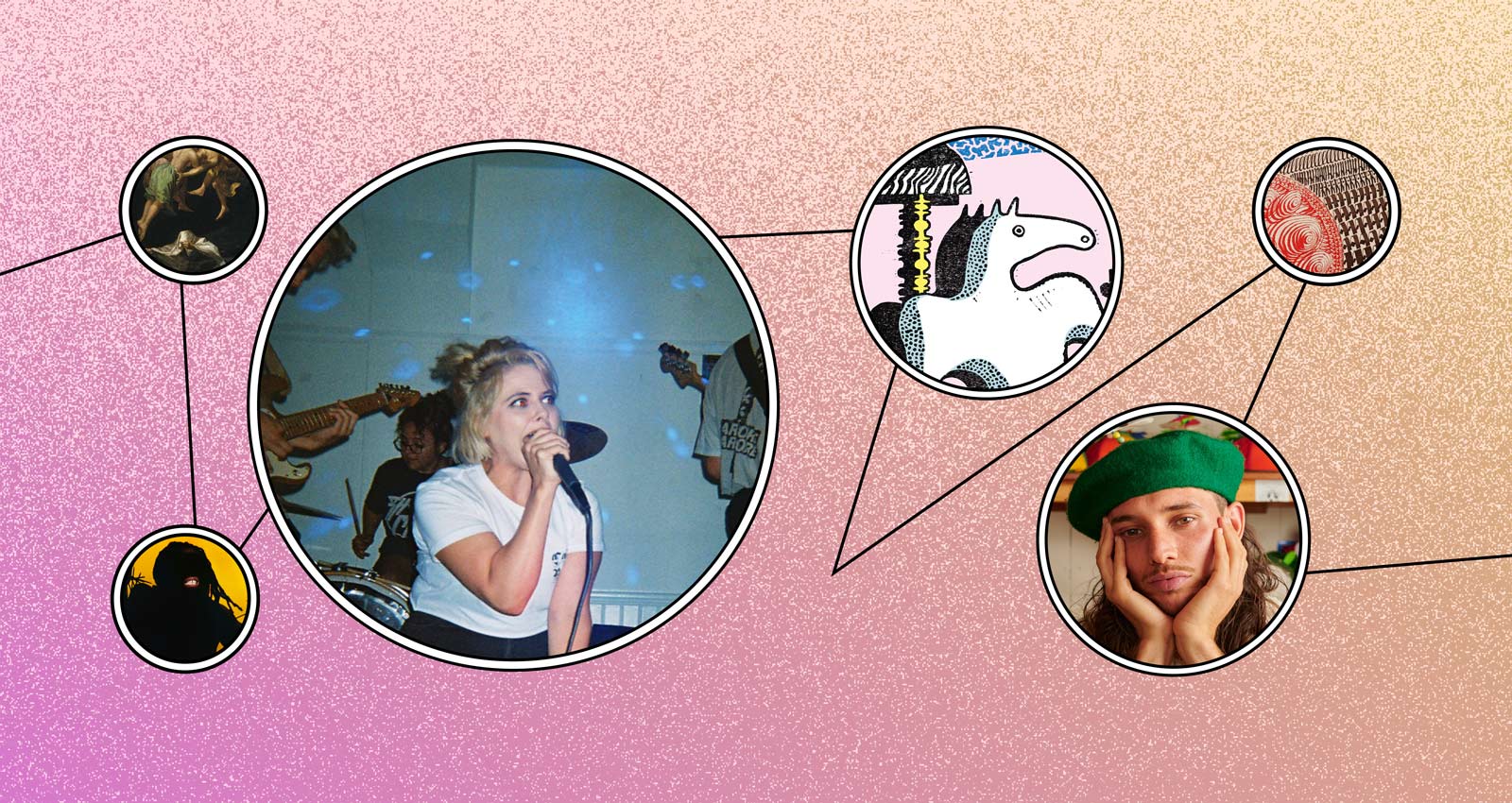 What the Bandcamp Daily editors are listening to right now.
Guitar Fight From Fooly Cooly
drought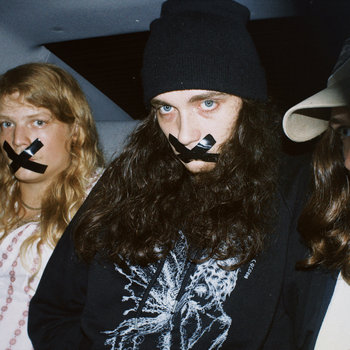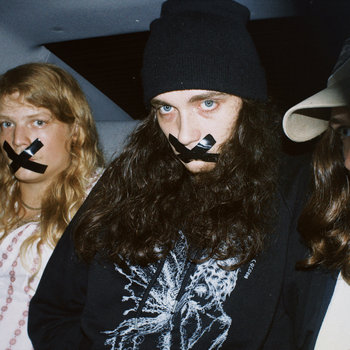 Guitar Fight from Fooly Cooly are a trio from Cleveland, Tennessee who put a playful, yet aggressive, spin on Midwestern emo: all the raw sentiments and noodly guitars you've come to expect situated alongside raw, grinding guitars and ragged screams. As openly and terminally online as GFFC are (and not just in the anime-referencing name; their most popular songs on Bandcamp is called "stay hydrated fuck em" and features a nightmarishly buffed-up version of a Doki Doki Literature Club character as the album art), they're no pushovers, as evinced by this excellent new four-track EP, which combines the dynamic pirouettes and nimble melodic progressions of Cap'n Jazz with the irreverent madness of Blood Brothers and Botch. Sign me up!
Nobody does frenetic, slightly-off-the-hinges hardcore these days quite like Judy and the Jerks, whose music strikes a perfect edge between panic and glee. The Hattiesburg, MS punks end one tune on this latest EP (a split with killer Atlanta dark punks Feral, with whom they're touring) with a resounding "bleh" ("Mars Wars,") which should give you an idea of their attitude; truly, same. "Bug Boys" is chant-along fun, and "Good Time" practically drips with acid. Get wild, get freaky, get bratty, get into it—if this is the first you're hearing from them, go grab last year's excellent Music to Go Nuts LP as well.
Sultry is the first word that comes to mind when describing this EP from the eclectic Oakland artist. Both Mostafa and his collaborates effortlessly glide on the very vibe-y production that brings North Star to life. The opener "Clandestine Dreams" is an immediate earworm with catchy lyrics like "Behind your eyes/ Do you see me/ 'cause you're the only thing" and a melody that consists of soft, layered vocals. The title song is upbeat and showcases Mostafa's talent as a rapper. The dreamy closer "One More Moment" ends the project on a hopeful and loving note. North Star is a good window into Mostafa's singular sound.
Merch for this release:
Compact Disc (CD), Vinyl LP
A gift for lovers of 60s folk of the British type or most kinds of crystalline, song-y psychedelia, the latest from Nighttime aka Eva Louise Goodman is notable primarily for its beauty and secondly for its strangeness, which keeps things from falling into kitsch. Goodman's silvery, odd voice has a warmth to its warble, and her instrumental choices—saxophones, mellotron, flute, and cello play merrily alongside the guitars and drums—add a welcome modernity to her flowery explorations.
Merch for this release:
Vinyl LP, Cassette
While the members of Reverse Death otherwise spend their time playing in quirky rock bands like Baywitch and Swamp Meat, this instrumental project is less band-like and more like a kind of earthy meditative ambient music made by mushroom people who live in a primordial forest. The group, formed in Mexico while on tour and inspired by a deep dive into records by John Fahey, Jessica Pratt, and Tengger, creates a hypnotic middle ground between American primitive and spiritual jazz with spiraling melodies plucked from shifting layers of cello, guitars, and piano. Droney, meditative, limitless.
Merch for this release:
Vinyl LP, Cassette, Compact Disc (CD)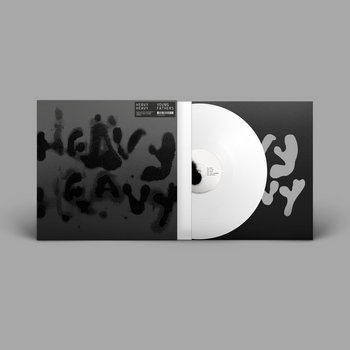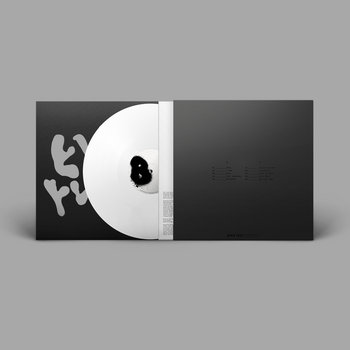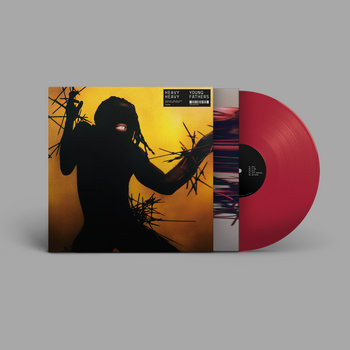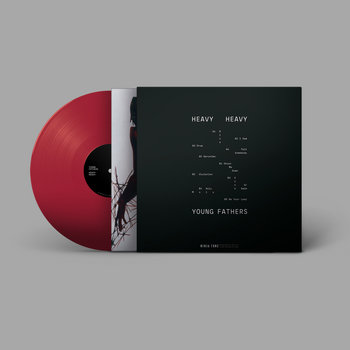 "Hear the beat of the drums and go numb, have fun," goes a directive early in the new record from the UK trio Young Fathers, and they mean it. Rhythm is the backbone of the group's fourth effort Heavy Heavy, and for 30 straight minutes its songs slink and pulse and throb, feeling less like discrete compositions and more like one continuous celebration. Other musical elements—primarily gauzy keys and rippling guitars—are draped over top the rhythms, acting as textural elements while the drums drive the songs. The vocals work in concert with the beats: the wham-bam opening salvos "Rice" and "I Saw" steadily build to delirious conclusions thanks to gang-chanted refrains that grow in volume and insistence until they reach breathtaking, euphoric peaks. In the album's back half, things get more beguilingly diffuse, as any gesture toward straightforward melody disintegrates entirely. "Shoot Me Down" is a drifting dream of a song, where distant church organs and falsetto vocals dissolve into a pool between the heartbeat thump of the bass drum. "Sink or Swim" plays like a hollowed-out Otis Redding song, a searing vocal occupying center stage as a madcap '80s arcade musical backdrop hyperventilates in the distance. Once again, the song builds up to a frenetic group chant ("You either sink or swim or do nothing/ you either sink or swim or do nothing"), a tornado of sound that sucks up everything in its path. The album my brain kept coming back to as I listened to Heavy Heavy was The Indestructible Beat of Soweto, as its songs play like an update of classic mbaqanga for more paranoid times. They're survivalist recitatives you can dance to.